You are an international student at Sumy State University in Ukraine. 
You've been studying there for a number of years now, working towards an international qualification that will no doubt guarantee you a bright future. While this foreign country is not quite the home you grew up in, it's the home you've made for yourself — as university students tend to do. 
It's February. Classes are in full force and you're ready to head into your studies with laser focus after the festive season and the month of January which, let's be honest, is a painfully slow month to get back into the groove of things. This month however, you're fueled with fresh excitement because the countdown has begun; in just three short months, you'll be a graduate. 
Except, on Feb. 24, you wake up to news that has put your studies, and your life, at significant risk: Russia's invaded Ukraine. 
"When the attacks started, all of the fear I had was about being stuck," Moses, a Nigerian student at Sumy State University told Global Citizen. "Which actually was what happened, not being able to leave, and not being able to travel." 
Moses' reality was one shared by people across Ukraine. When President Putin launched the attack, fear and anxiety washed over the nation. Nobody could be certain how their everyday lives would be impacted, or how long the attacks would last. As it stands today, the war has resulted in the loss of many hundreds of civilian lives, as well as sparking the fastest-growing refugee crisis in Europe since World War Two. 
Almost immediately, the world was further shaken by accounts of racism and discrimination against Black people and foreign citizens trying to flee the conflict. One Nigerian student recounted her own experience for the BBC in a now viral video, saying: "The official literally looked me in my eye and said, in his language: 'Only Ukrainians, that's all. If you're Black, you should walk.'"
Global concern for international students trapped in Ukraine grew, and #AfricansinUkraine trended around the world. It seemed immediate action was taken, with African countries and agencies condemning racism and discrimination against their citizens, and host nations reassuring citizens that they could cross their borders and seek asylum in their countries. 
Since then, a number of international students and citizens have crossed Ukraine's borders to find safety, and some have even managed to return to their home states. The biggest fear that many African students and students from the Global South face now is the uncertain future of their education. 
"I don't think their fear is about how to get home, their fear is more about education," explained Dr. Tetyana Mayboroda, the vice director for coordination of the collaboration with foreign institutions at Sumy State University. She spoke with Global Citizen about student safety and the plans to continue their studies. 
"They're asking me questions like, 'when we resume, will we continue online?' or 'how will we graduate?' or 'how will we receive our degrees?' — because for many of them, it was three months before getting a degree," said Mayboroda. 
She continued: "They spent so many years here and they were about to graduate, and now they are not sure what will be next. Of course many of them are expecting peace to be back in Ukraine and to come back, and that's really heart touching."
Global Citizen spoke with two Nigerian students from Sumy State University — Mabel, an MBA candidate, and Moses, a sixth year medical student — to hear more about their experiences during the conflict, and the concerns they have now that they've left Ukraine.
Mabel
"When this war started, I didn't believe it," Mabel told Global Citizen. She's a determined Bsc graduate who returned to Sumy State University to further her studies after working in Nigeria for a few years. 
The MBA candidate was actually in Ukraine when Russia launched an attack on the country in 2014, telling Global Citizen that she had to transfer from a school in Donetsk — which was close to where the conflict occurred at the time — to Sumy, where she finished her studies in 2018. She returned to Sumy last year, and when the most recent invasion began, she initially thought she would be safe there, considering her close brush with Russian-fueled conflict eight years ago.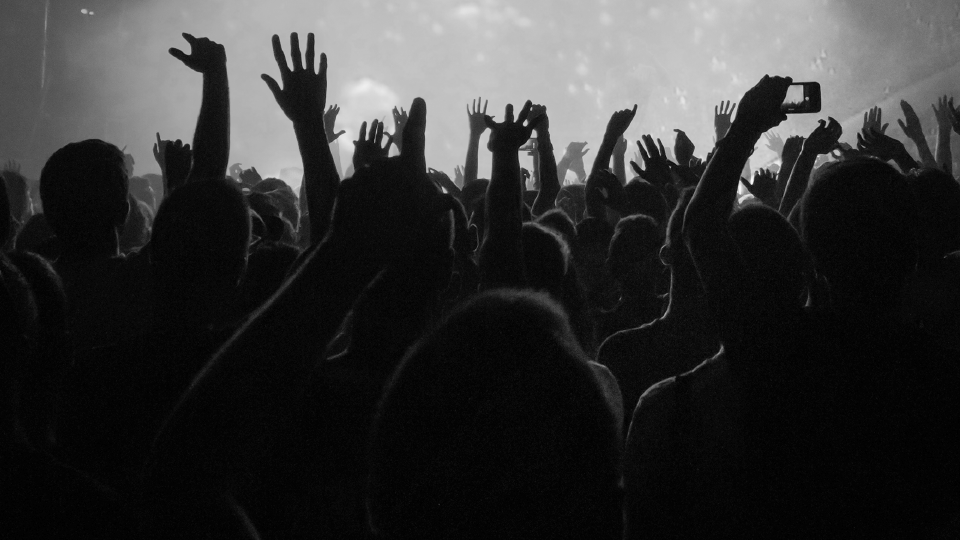 Image: Mable
"The first attack, I wasn't scared, I was like, 'it's not coming to Sumy'. I was never, for one day scared — until I started hearing gunshots, I started hearing bomb blasts, and that was it, I was like, 'no, this is it,'" Mabel told Global Citizen. 
She is now safely in Hungary, and explained that she thankfully never experienced discrimination on her journey to cross the border. 
"I entered Hungary yesterday and I was welcomed," she told us. "I felt loved. The love from Hungary was overwhelming, it was something that was so out of the box because everyone was just sweet and everyone was so nice and kind to help in their own little way." 
"Seeing people just have a heart of gold and people just wanting to donate to other people during this hard time, it just shows how strong as humans we are, and just how we're trying to persevere under every situation," she continued. "We are trying to love ourselves more and love others even when we are going through hard times, and that's what life is about, life is all about love. Love your neighbors, that's life." 
Mabel has a high hope that her studies will be able to continue seamlessly, explaining to Global Citizen that she loves her university and can't think of going anywhere else to complete her studies. 
"What's giving me hope is that when I started my Masters program, I started with online classes… even the day when the first attack started, I had a class that day online," she said. "I know it's crazy, my friends are like, 'how are you thinking about having class in this situation' but I just want to graduate in good peace, and in one piece, because I love my school."
The Nigerian international student explained that, while she might not have an idea of what the next step is, she knows she wants to continue her studies in Europe. 
"I have this fear that I will go back to Nigeria, and God forbid, the problem escalates, the war escalates, and people are not able to go back to Ukraine, and people need to look for other countries," Mabel said. 
She continued: "Going back home to Nigeria, you are going to have to start applying for Visas, start applying all over again, but if you're in Europe and something like this happens, you have all the options of just transferring and seeing how you can transfer your credits, because all countries in Europe, they're all aware of the current situation in Ukraine." 
Moses
Moses is now at home, safe and sound in Nigeria. "I feel a sense of peace and serenity now that I'm at home," he told Global Citizen. "I hope the same will happen for Ukraine." 
"I've been in Ukraine for five years, and my university actually has a standard that is quite good, which is one of the things I love about it," Moses told us. He's hoping that he can return to study medicine, particularly as he is so close to becoming a doctor.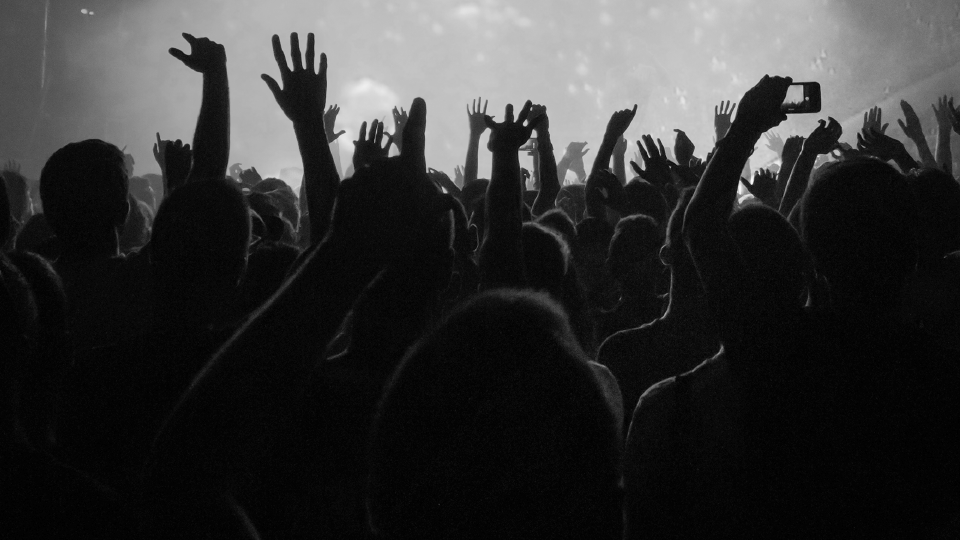 Image: Moses
"Now that I'm leaving Ukraine I'm waiting for the plans that the university in conjunction with the Nigerian government — and in conjunction with the Ukrainian government as a whole — are planning. I hope that they are not just going to leave us to fend for ourselves, but I believe that there are things being put in place. I'm a sixth year student so it's really quite difficult to start looking into other places now," he told us. 
What Happens Now? 
It's a question that a lot of international students studying in Ukraine don't have the answer to. Some countries across Europe, as Mabel mentioned, are opening their doors to international students who want to finish their studies. 
"Hungary is offering foreign students who escaped #UkraineRussianWar (India, Nigeria, other African countries) to continue their studies at Hungarian universities," announced Dr. Attila Demkó, the head of Hungary's Centre for Geopolitics on social media.
Other countries welcoming foreign students include Romania, Bulgaria, Poland, and Serbia. 
Sumy State University's Dr. Mayboroda told Global Citizen that, although the situation is unstable and uncertain, the university has always been equipped to continue with education online, and if they have to, they will explore that option. 
"From our side we'll try our best to find a solution for them to continue," she said. "We will be working with our ministries because, before the war, we had more than 80,000 international students, and it's a great number of them, considering their destinies, their careers, their lives, so of course our country will be considering different options depending on the situation." 
You can join us in taking action to support all people impacted by conflict and crisis, both in Ukraine and globally. Take action here.