The UK will begin to build a 4-metre high wall in Calais "very soon," in an attempt to prevent refugees and migrants attempting to reach the UK.
One of the first measures to be implemented by the post-Brexit government, the wall will be funded by a £17 million budget announced by David Cameron earlier this year, ostensibly to help the French authorities deal with the situation in Calais.
Estimated to cost £1.9 million to build, construction will begin this month, and it's expected to be complete by the end of the year. The wall is intended to stop refugees attempting to climb onto the back of lorries headed for the UK via the ferry port or Channel tunnel connecting the UK and France. 
The decision is a controversial move, and has divided opinion amongst the UK population, as well as on both sides of the Channel. 
The Daily Mail has dubbed it the "Great Wall of Calais," sparking a twitter hashtag that ranges from the shocked, to the satirical, to the downright scary.  
Wednesday's Daily Mail: "Britain to build Great Wall of Calais" #tomorrowspaperstoday#bbcpapers (via @suttonnick) pic.twitter.com/KqBOJiBevT

— BBC News (UK) (@BBCNews) September 6, 2016
Amnesty International condemns a Europe-wide failure 
'Great Wall of Calais' - one more example of Europe's leaders failing to come up with humane response to the crisis pic.twitter.com/1GfXGQrqfu

— Amnesty UK (@AmnestyUK) September 7, 2016
There are calls for compassion 
Great Wall of Calais > Isn't it time we created a🌎fair for all! "When you have more than you need, build a longer table not a higher fence"

— Lee Thumwood (@LT14GJC) September 7, 2016
And reminders of the UK's shortcomings when it comes to welcoming refugees 
A year ago today, UK commits to take 20k Syrian refugees. Just 3k have come, & now we build this monstrous wall. https://t.co/DYbNfjbtz6

— Caroline Lucas (@CarolineLucas) September 7, 2016
Many are comparing it to Donald Trump's call to build a wall on the US border with Mexico
The #DonaldTrump mentality comes to Britain: UK minister confirms work to start on a £1.9m great wall of Calais https://t.co/8Y25RQ3987

— Robert Manning (@leo1052UK) September 6, 2016
Others consider it a waste of money — for varying reasons 
My mind is well and truly boggled at the news of the Great Wall of Calais.  Is that really good use of tax payers money.

— Lisa Goddard (@welsh_lisa2) September 7, 2016
The Great Wall of Calais? We have money for walls but not child #refugees.

The death of compassion will be the death of our societies.

— ℓυcιd (@lucid1ty) September 7, 2016
No money for NHS
No money for youth centres
No money for welfare
No money for PrEP

Money for wars, Great wall of Calais and nukes? Aye!

— Anthony Flynn (@AntoFlynnser) September 7, 2016
If you want a Great Wall of Calais then the wall is already in your head. Unless you knock it down your life will be miserable

— Will Black (@WillBlackWriter) September 7, 2016
Some are enthusiastic about the prospect
Can volunteers help build the great Wall of Calais? Id gladly take holidays from work and work for free.

— Dave Belluchi (@davidjbeattie85) September 7, 2016

But others, worryingly, believe a wall is not severe enough 
17 horrifying alternatives to the 'Great Wall of Calais' as suggested by the public https://t.co/DliWi15Xsgpic.twitter.com/TDpnrnLIGB

— Huffington Post UK (@HuffPostUK) September 7, 2016

The announcement follows a tense week, after lorry drivers and Calais residents staged a protest in response to the growing crisis. Lorry drivers blocked access to the Channel tunnel as well as the Calais ferry port to highlight the increasing chaos in the small region, and the threat of violence from those attempting to board their vehicles. Local residents like shopkeepers, farmers, and business owners also joined the blockade in protest at the impact the presence of the camps has had on security and the local economy. 
Read More:  What It's Like to Welcome a Refugee into Your Own Home 
In response to the protesters' demands, a state representative announced that the camp would be closed — although no fixed date was giving — bringing the blockade to an end on Monday evening. 
The UK's latest decision to build a wall in Calais is not a direct response to this week's protest, but has done little to reassure the drivers of their safety concerns. 
Richard Burnett, chief executive of the Road Haulage Association which represents the interest of members of the UK's road transport operators, has described the wall as a "poor use of tax-payers' money."  He argues that: "It is imperative that the money to pay for a wall would be much better spent on increasing security along approach roads."
Read More: The US Resettled Its 10,000th Refugee - Which Cities Will They Call Home? 
And Francois Guennoc, a representative of the voluntary organisation Auberge des Migrants working to support refugees in Calais, warns that another wall will not stop people from making the dangerous attempt to reach the UK.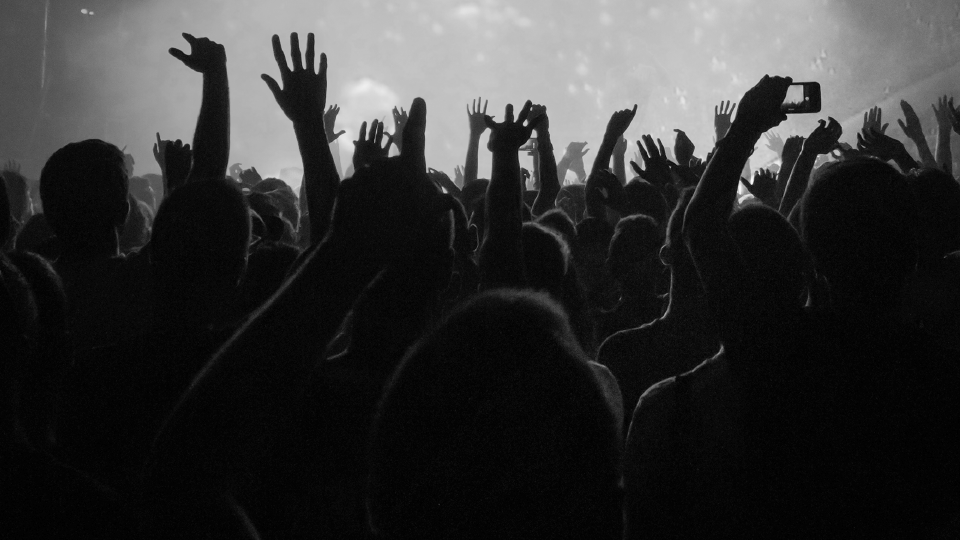 "When you put walls up anywhere in the world, people find ways to go round them. It's a waste of money. It could make it more dangerous for people, it will push up tariffs for people smugglers and people will end up taking more risks."
There are still approximately 7,000 people living in the "Jungle" camp at Calais, including hundreds of unaccompanied children. While the UK has committed to accepting 20,000 refugees by 2020, only 3,000 have arrived. Not a single unaccompanied minor has been accepted to the UK since the government agreed to accept lone child refugees earlier this year. 
Read More:Child Refugees Are Not "Someone Else's Problem", Says UK House Of Lords 
As the UK government sets its agenda for the next five years, it will have to decide whether it wants to be a nation defined by concrete walls, or compassion.  Already dividing opinion before a single brick has been laid, the so-called "Great Wall of Calais" has yet to justify its purpose or its human value.