Citizenship
5 Surprising Ways a Bad Year for the UK Has Changed People's Minds About Race and Immigration
And it's not all bad.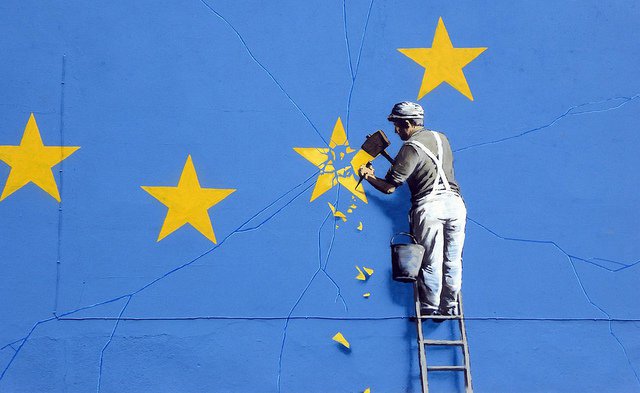 There's no denying that it's been a big year in the UK. 
We've had terror attacks in London and in Manchester; we've had a tumultuous general election; we've had the Grenfell Tower Fire; and we've got the Brexit saga that never ends.
Now, a new study has offered a fascinating insight into how these events have affected the attitudes of British people towards race, faith, immigration, and belonging.
The Populus poll, published in a report by campaign group HOPE not hate, is the most detailed survey of its kind. It asked more than 4,000 people in the UK, between June 30 and July 4, 140 questions relating to current events.
Read more: 6 Amazing Things Scotland Is Doing That Other Countries Really Need to Pay Attention to
HOPE not hate launched its first survey in 2011, and has carried one out every year since, to offer a snapshot of views and beliefs across the UK. 
There's a lot to process in the results. Some of the report's findings look positive, for example, 39% of the population now has a liberal outlook, compared to just 22% in 2011. 
But other findings are more concerning, such as the fact 42% of the British population are more suspicious of Muslims following recent terror attacks. 
Global Citizen believes that the world needs people who engaged in the world, knowledgeable about diversity, and passionate about change. You can take action here. 
Here's a run-down of the five most important findings. 
1. In General, Britons Are More Tolerant and Open-Minded
More liberal people have become "louder champions of multiculturalism and diversity," says the report, largely thanks to Remain voters disassociating themselves from "Brexit Britain." 
This is reflected in the increase of those with a liberal outlook to 39% of the population — an increase of 17% compared to 2011.
Britons also now hold more positive views towards immigration than they did six years ago. 
More than half of respondents now say they believe immigration is good for the UK — that's an increase of 15% since 2011. And 88% of Britons believe immigration is essential, but that economic need should determine the future level of immigration.
While those who were against immigration generally cited economic concerns, those in favour were likely to cite the positive effects of cultural diversity. 
The liberal shift, however, has not dramatically decreased the "hostile" section of society — 23% — but has rather resulted in a reduced middle ground, with views becoming increasingly polarised.
Read more: Angela Merkel Says Opening Borders to Refugees Was The Right Thing To Do — Even If It Cost Her Some Votes
2. Age Is a Serious Factor
It won't come as a huge surprise to most Brits who have been paying attention to Brexit votes and general elections, but the disparity between beliefs held by different age groups in the UK is vast. 
While 54% of those aged 18-25 say Labour leader Jeremy Corbyn best represents them, just 18% of those aged over 65 agreed. 
Meanwhile, just 14% of young people say Prime Minister Theresa May represents their views, compared to 45% of the older demographic. 
3. People Aren't Optimistic About Brexit Deals
As Brexit continues to cast a cloud over the UK, the looming negotiations are a staple for every morning's newspapers. 
Where the British public are concerned, 62% of people said they have "little or no confidence" that the prime minister will get a good deal for Britain. 
Just 6% said they were confident that May would be able to secure a good deal. 
Meanwhile, the report "reveals little prospect that a deal can be secured without angering and further alienating either side of this 'identity divide.'" 
It adds: "The more hostile tribes feel relief at the prospect of a hard Brexit, while this angers those on the liberal side of the spectrum." 
Read more: This 21-Year-Old Refugee Is Making it Easier for Syrians to Readjust to Life in Scotland
4. We Need to Address Islamophobia 
It's encouraging that the vast majority of the population — 77% — stands firmly against the association of all Muslims with extremists' actions. 
However, the report shows that progress made against religious discrimination and Islamophobia between 2011 and 2016 has suffered a setback in the past year. 
Following attacks in Westminster, Manchester, and London's Borough Market, 42% of people questioned said their suspicion of Muslims has increased. 
A quarter of Britons also believe Islam is a dangerous religion that incites violence, which rises to 70% among the least liberal on the spectrum.
Meanwhile, just 10% of the British public feel that Muslims are similar to themselves, a view prevalent even among those most confident about multiculturalism. 
While the percentage of people who believe that Islam poses a serious threat to Western civilisation has fallen by 4% since 2016, it is still sizeable — at 52%.
Read more: 90% of Young Americans Say They Would Welcome Refugees to the US
5. London's Different
Across the UK capital, attitudes were found to be wildly distinct from the rest of the country. 
"On the whole, Londoners are open and tolerant towards others and have shown strong resilience to tragic recent events in the city," reads the report. 
Londoners are 17% more likely to believe there is a place for everyone in Britain, and they are 15% more likely to see immigration as a good thing for the country.  
Some 71% of Londoners believe that cultural diversity benefits British culture, compared to just 51% of those elsewhere.
Of course, this could be down to the fact that London hosts the greatest number of migrants anywhere in the UK, with an estimated 3.2 million foreign-born people calling the capital home.