It's been an emotional rollercoaster for UK aid this year. We've had highs, we've had lows, we've cheered, and we've cried. 
We've heard the same old arguments: that charity begins at home; that overseas development aid does more bad than good; that it goes straight into the pockets of corrupt politicians, or even extremist groups. 
But through it all, we still believe that of all the things Brits have to be proud of, UK aid is number one. 
Take action: Tell Your MP Why You're Proud of UK Aid — and Call on Them to Make it as Effective as Possible
Here are some of our favourite things that have happened in 2017, in the dazzling, fascinating world of UK aid. 
1. Tackling Gender Violence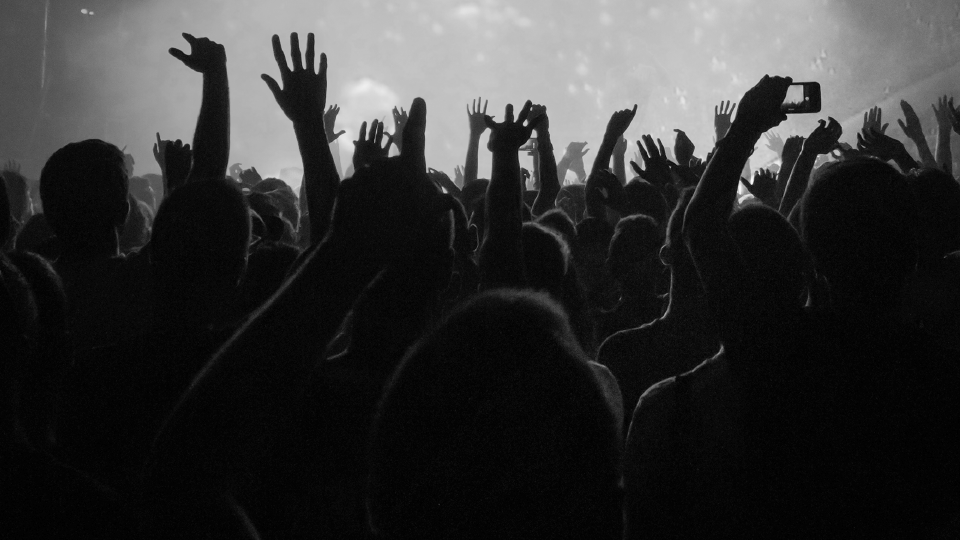 Image: Flickr/EpiscopalRelief
Just last month, the UK government announced a new aid package to help an estimated 750,000 women and girls vulnerable to gender-based violence in all its forms — from female genital mutilation (FGM), to child marriage, to domestic and sexual violence. 
The £12 million commitment will increase access to life-changing services, like legal assistance, health care, counselling, and working with communities to prevent and break the cycles of violence that too many women around the world are trapped in. 
Read more: Dozens of Female Activists Around the World Were Killed in 2017
"It is truly shocking that violence against women and girls remains one of the most systemic, widespread, human rights violations worldwide," said the UK's new International Development Secretary, Penny Mordaunt. 
She committed "to help even more survivors in some of the world's poorest countries overcome the traumas of violence and tackle the root causes of this crime." 
2. Eradicating Polio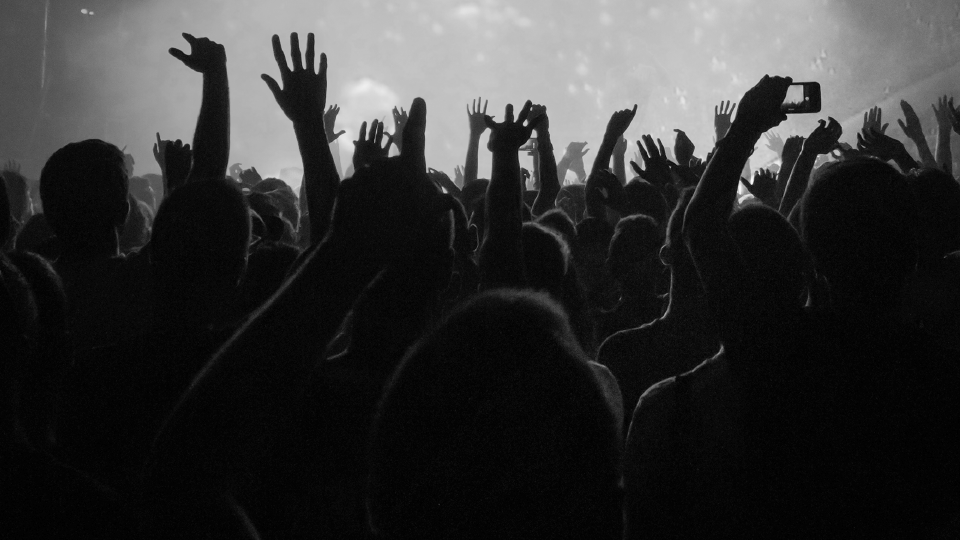 You might not have even realised polio was still a thing, as most of us in the UK tend to think of it as a historical disease that disappeared long ago. And you'd be right, polio hasn't been seen in the UK since 1982.
Unfortunately, however, this horrific disease still ravages the lives of people in three countries, Afghanistan, Nigeria, and Pakistan. And while even one new case exists, children everywhere are at risk.
But there's good news! The UK, in August, committed £100 million to eradicate polio once and for all. That's enough to immunise up to 45 million children against polio every year until 2020.
The UK has been at the forefront of the global fight to eradicate polio since the late 80s. Since then, the number of people contracting the disease has been reduced by 99.9% — some 16 million people are walking today who would have otherwise been paralysed. 
Read more: These British Politicians Battled Paralympians in a Wheelchair Basketball Match  — and Were Actually Quite Good
And, thanks to the global effort, there is a very real possibility that 2017 was the last year that saw a new case of polio. We're now on the verge of making sure polio becomes only the second human disease after smallpox to be completely eradicated from the world. 
What's more, if we can pull together to eradicate polio, we will also save almost £2 billion globally by 2035, as healthcare systems are freed up from treating polio victims.
And this brilliant UK commitment is partly down to you Global Citizens, along with supporters of Results UK and the One Last Push campaign. You took more than 480,000 actions — signing petitions, sending emails, tweeting, and meeting with UK leaders — to secure this fantastic commitment. 
3. Eliminating Modern Slavery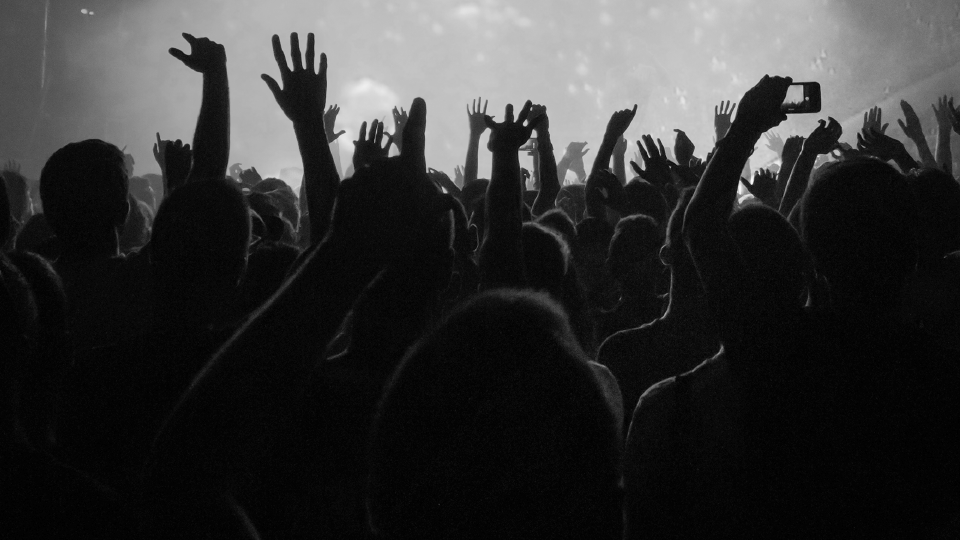 Image: Ira Gelb/Flickr
If all the 40 million enslaved people around the world were brought together in a single country, it would be the 34th most populous country in the world — ahead of Poland and Canada. 
It's a $150 billion industry, and a burden felt by some of the world's most vulnerable people — with women and girls disproportionately affected. 
But, in September, the UK invested £20 million in the global fight to put an end to modern slavery. 
Read more: This Man Has Saved Over 2,500 Children From Human Trafficking in India
Prime Minister Theresa May made the announcement as world leaders gathered in New York for the 72nd United Nations General Assembly. 
"Modern slavery… lurks in every corner of the globe and the world must come together to tackle it," added former international development secretary Priti Patel. "This is about our shared humanity — we cannot accept a world where human beings are sold on the market. We all have a role to play, we all need to rise to the challenge." 
4. Helping Syrians Access Healthcare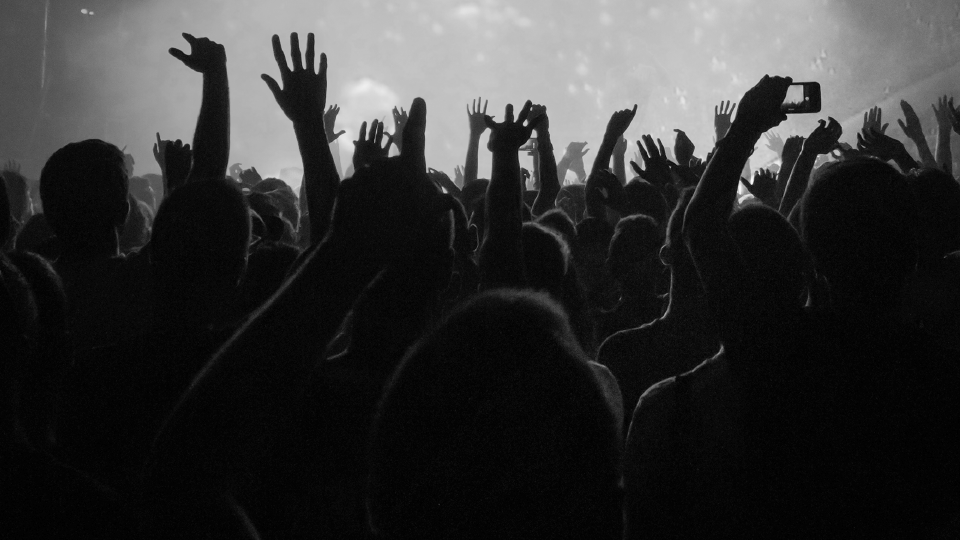 Image: UNICEF/UN048823/Ergen
In the wake of a devastating chemical attack in April in the Syrian town of Khan Sheikun, which left more than 80 people dead, the UK stepped up its medical response. 
"This was a brutal and indiscriminate attack," said Patel. "Unleashing the horror of chemical weapons on women, children, and the defenceless is not only utterly deplorable, but it is the mark of a craven coward." 
"The victims must get the help they so desperately need," she added, announcing £7 million of new funding. 
Read more: This Syrian Boy Just Won an International Peace Prize and Met Malala
As well as providing further medical support for those "subjected to the horrors of chemical attack", the money was also to support "those countless victims of the equally deadly bombs, bullets, and diseases that are devastating lives across Syria." 
The funding provided a wide range of support, from surgical equipment to mental health care, to access to clean water for 500,000 people. 
5. Promoting Family Planning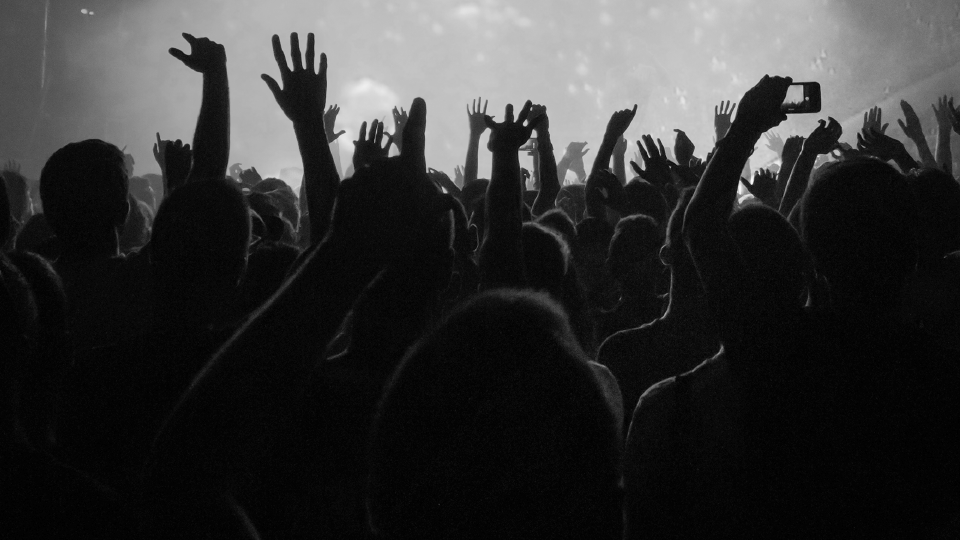 Image: Lindsay Mgbor/Department for International Development
In July, the UK announced a boost in aid that goes to supporting international family planning — enough to save a life every 90 minutes. 
The increase of £45 million a year until 2022 was about empowering women in some of the world's poorest countries through giving them the choice.
Around 214 million women around the world don't have access to modern contraception — but with the ability to plan a pregnancy there will be fewer maternal deaths through unsafe childbirth.
Read more: The World's Poorest Women Also Lack Reproductive Care, and It Could Be Driving Global Inequality
"We are supporting the world's poorest women to take control of their lives," said Patel, "so they can finish their education, get better jobs, and in turn provide for their smaller, planned families, rather than being trapped in a cycle of grinding poverty through unplanned pregnancies."
Britain is the second largest donor of bilateral aid — aid directly from one country to another — to family planning in the world, and since 2012, the UK has helped nearly 8.5 million women to access contraception. 
6. Fighting Hunger and Malnutrition 
"The elimination of malnutrition is within our grasp. It can be done. It must be done," said Lord Michael Bates at the Global Nutrition Summit in Milan in November, describing the UK as a leader in the "international push to tackle undernutrition."
A UN report released this year found that, for the first time since 2000, world hunger increased from 2015 to 2016. 
The number of chronically undernourished people in the world rose from 777 million to 815 million — an increase of 38 million people in a year.
Read more: Here's How Much Food Really Costs for People Around the World
But the funding from UK aid goes directly to helping children like 5-year-old Yasmiin Hassan (not her real name).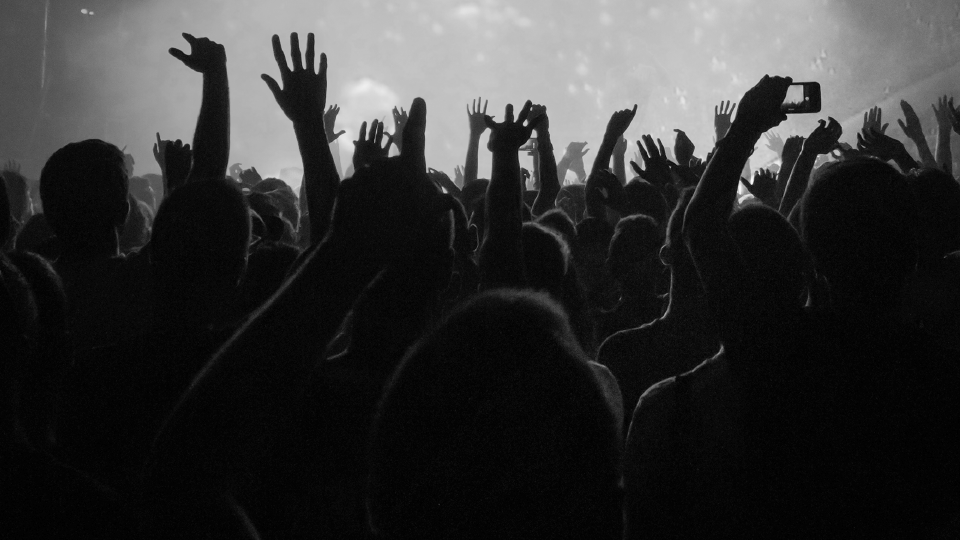 Image: Concern Worldwide
Yasmiin arrived at an emergency nutrition clinic in the suburbs of the Somalian capital Mogadishu, early one morning in March.
Yasmiin had travelled with her mother for 10 days from their village to the capital, through a drought-ravaged landscape.
She weighed less than 2 stone.
But after just 11 weeks on the feeding programme, Yasmiin weighed almost what a healthy young girl of her age should. 
Yasmiin's story is a stark reminder of the vital role that UK aid is playing in supporting those whose lives are being torn apart by famine and hunger. 
7. Protecting Coconut Farms 

Critics were up in arms in August when it emerged some £317,000 of UK aid money was being contributed to coconut farms in the South Pacific. 
Headlines screamed "this is nuts", as critics raised questions about why UK taxpayer money should go towards funding coconuts. So Global Citizen went and found out. 
The funding supports initiatives like the South Pacific International Coconut Gene Bank — and right now, it's going towards starting two new gene banks in Fiji and Samoa. 
Read more: Why Funding Coconut Farms in the South Pacific with UK Aid Is Actually Critically Important
Coconut diversity is facing constant threat from climate change and rising sea levels, drought, pests, and the spread of disease. 
But UK funding is paying for researchers to assess which species of coconut trees are most under threat and to collect those species so they can be maintained, so we can pass coconuts on to future generations. 
"There are millions and millions of people who depend on coconuts for their livelihoods," Vincent Johnson, science editor at Bioversity International, told Global Citizen. "We all have different diets around the world, and we all depend on different crops for our food." 
"We have the expertise and the resources, so we have a moral duty to help," he added. "Why can't we support the industry to get on its feet in the short-term so it can survive in the long-term? They still need help." 
8. Ending Malaria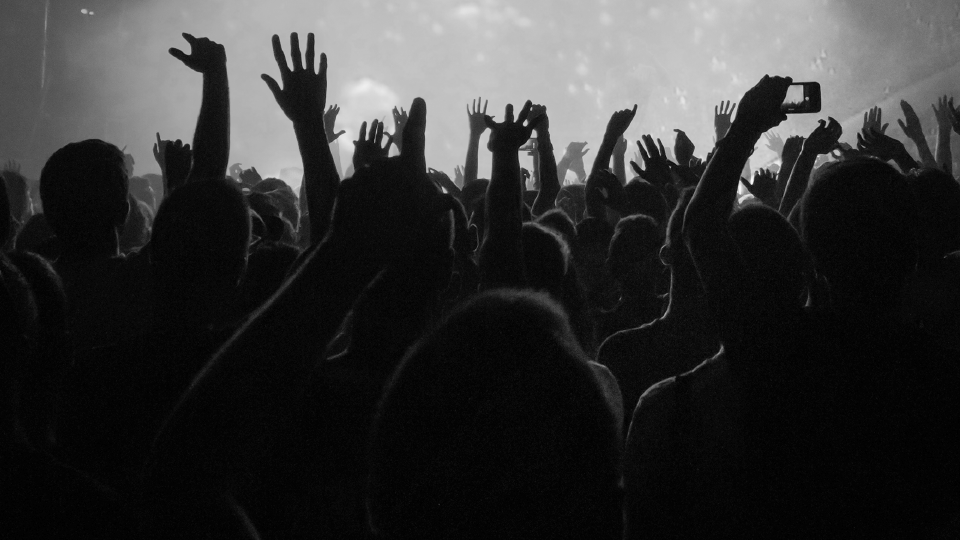 Image: © SCC/M. Hallahan
In November, the UK government announced a £45 million programme to tackle malaria in Uganda — funding that will save the lives of more than 11,000 children. 
Uganda has some of the highest reported malaria transmission rates in the world, but the money provided by the UK is enough to prevent 989,000 malaria cases in the country.
It's all part of the UK's priority on tackling the preventable diseases that kill mothers and their children around the world.
Read more: 'Super Malaria' Is a Thing — and It's Spreading Through South East Asia
According to UNICEF, 90% of malaria cases worldwide occur in sub-Saharan Africa, and they kill more than 1 million people every year — most of whom are children under the age of 5. 
Over the past four years, however, the British government has invested £47 million to support the Ugandan response to malaria and to stop lives being lost to diseases that are completely preventable. 
9. Supporting the Rohingya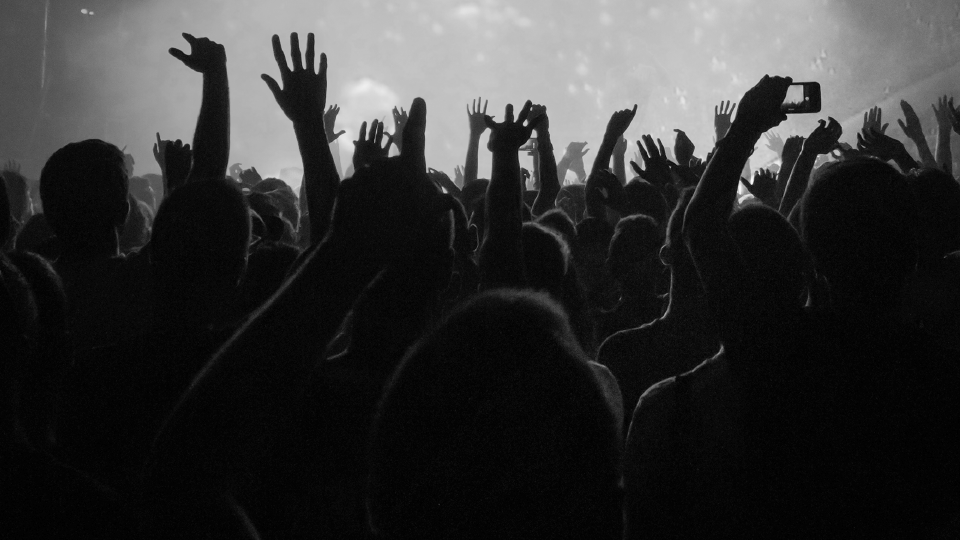 Thousands of new Rohingya refugee arrivals cross the border near Anzuman Para village, Palong Khali, Bangladesh.
Image: Roger Arnold/UNHCR
We've all seen the heartbreaking images and footage of Rohingya Muslims fleeing their home country of Myanmar for the safety of Bangladesh. 
The brutal treatment of the Rohingya has been described as "ethnic cleansing" by human rights groups, and roundly condemned by the international community. 
Which is why, in November, international development secretary Penny Mordaunt announced a further £12 million funding to support the Rohingya, and asked other governments to follow suit, with a stark warning that international funding will start to run out in February 2018. 
Read more: Rape Against Rohingya Women Is So Widespread That Groups Can't Even Measure It Accurately
The money — which brings the UK's total support to £59 million since August 25, when the crisis began —  was to provide urgently needed food, and ensuring more lives aren't put at risk when the international funding starts to run out.
Mordaunt also travelled to Bangladesh to meet some of the 620,000 people who have had to flee their homes in Myanmar. 
"The persistent persecution of the Rohingya people must stop," said Mordaunt at the time. "It is horrifying that hundreds of thousands of innocent men, women, and children have had their homes burnt to the ground, and parents have been forced to helplessly watch as their children die from hunger." 
She added: "We cannot turn our backs on those trapped in crisis." 
10. Alleviating suffering in Yemen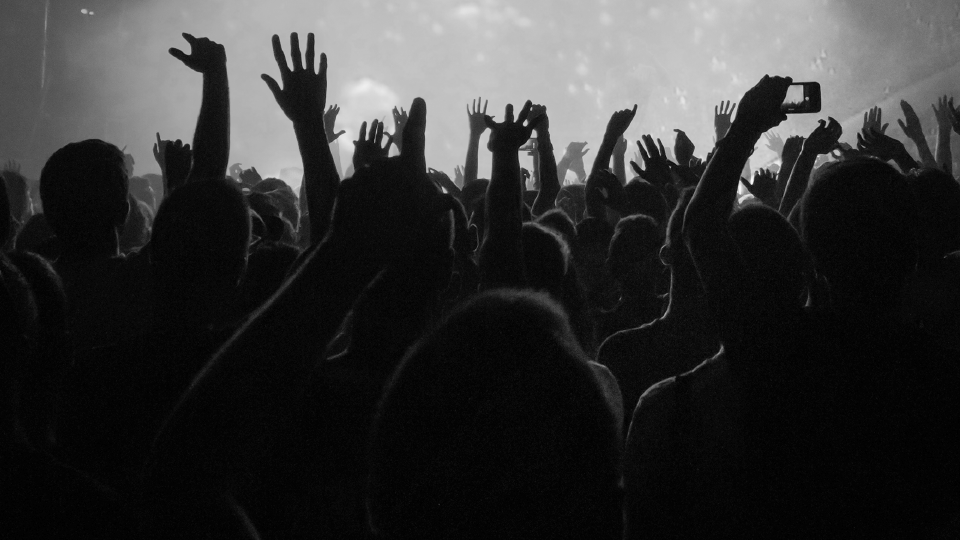 Image: Healthcare in Yemen. Julien Harneis/Flickr.
In Yemen, some 75% of the population is in desperate need, thanks to a perfect storm of conflict and violence, famine, and cholera. 
In April, the UK increased its funding to Yemen to £139 million for the year 2017-8, and pressed the international community to do the same. 
That money will help provide food and nutritional support for 1.7 million people, and clean water and sanitation for an expected 1.2 million people, as well as emergency healthcare and sanitation. 
Read more: Millions Face Starvation, Dehydration, and Disease in Yemen as Supplies Are Blocked at the Border
As the country was already struggling under the burden of conflict and hunger, it then saw a devastating cholera outbreak — the worst ever recorded in a single year.
Cholera is an infection of the small intestine that causes acute diarrhoea and can lead to rapid dehydration and death if untreated, and it has claimed thousands of lives in Yemen. 
Some £8 million fo the UK funding was specifically allocated to fight that outbreak, through providing access to safe drinking water, health centres, and rehydration points. 
The UK is now the third largest humanitarian donor to Yemen, and the second largest donor to the UN appeal. 
"Yemen is the world's worst humanitarian crisis and the situation is deteriorating every day," said Alistair Burt MP, international development minister, earlier this month.
"I pay tribute to heroic humanitarian workers — British, internationals and Yemenis — who are helping to alleviate the suffering of the Yemeni people under extremely difficult circumstances."
And so, at a time when the world is facing problems that know no borders — conflict, migration, and disease — the UK's overseas development aid is crucial, and must be protected. 
Britain is making a difference around the world. It is saving lives, it's eliminating disease, and it's supporting people who are living in crisis and conflict just for the sheer bad luck of where they were born.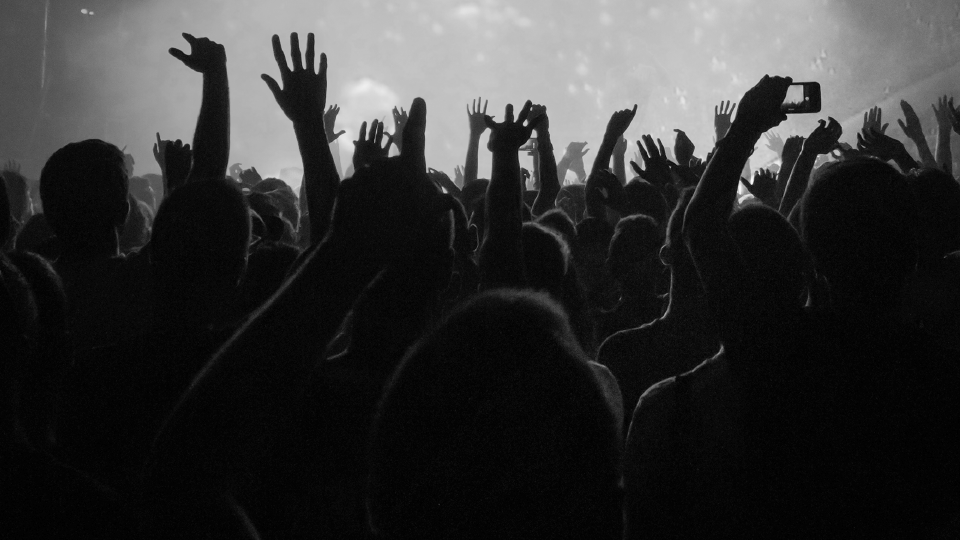 Image: DfID
From April 2015 to March 2017, UK aid reached 17 million people, including 7.3 million women and girls, with humanitarian assistance. 
In the same time, 28.7 million children have been immunised, saving 475,000 lives. 
Read more: This MP Just Made the Most Compelling Case for UK Aid — and You Have to Hear it
"When people across the world see UK aid supplies arriving in their village or refugee camp — marked with the Union flag — they know that Britain is on their side," said the UK's Department for International Development in a statement. 
"The UK is now committed to exiting the EU," it added. "Britain needs to be more, not less, outward-looking and engaged on the world stage."
By throwing our support behind UK aid, speaking out to remind the haters about its successes, we can all play a part in finding a solution to some of the greatest problems the world faces today.
Global Citizen campaigns to achieve the UN's Global Goals and end extreme poverty by 2030, and we believe that UK aid is fundamental in that fight. You can join us by taking action here, to tell your MP why you're proud of UK aid, and calling on them to make sure it's as effective as possible.