In May 2021, the Ugandan parliament passed a bill further criminalising same-sex relationships and sex work. Despite the overturning of the country's Anti-Homosexuality Act in 2014, homosexual relationships remained illegal and lawmakers even pushed to punish same-sex relationships with death, as opposed to life in prison. Ugandans in the LGBTQ+ community often face arrest and violence.
According to the CIVICUS monitor, civic space in Uganda is considered repressed. In June, CIVICUS spoke to civic organisation Queer Youth Uganda (QYU) about the situation.
"The LGBTQI+ community faces discrimination in many aspects. People are still being denied their right to housing in some places because of their sexual orientation and gender identity," the organisation said. "They continue to suffer assaults, sexual violence, and 'corrective rape' as a way of trying to change them into what those perpetrating abuses think is the African way of life, with the LGBTQI+ 'lifestyle' still viewed as an imposition of 'Western ideology.' We have had several cases of LGBTQI+ activists who have been evicted by their landlords as a result of their community advocacy work."
LGBTQ+ Ugandans also face discrimination in the workplace, in addition to the challenges they confront when trying to attain an education.
"The unemployment rate in the LGBTQI+ community is high because there are not enough job opportunities. In addition, some LGBTQI+ people do not have the skills needed for the job market due to their higher school dropout rates. Parents play a significant role in this because when they discover their kids' sexual orientation they often deny them access to education and even throw them out of their homes," QYU noted.
DeLovie Kwagala (they/them) is Uganda's first non-birnary photographer and an activist. Now based in South Africa, they reflect on their experience of being queer in Uganda, describing what freedom means for them.
---
My name is DeLovie Kwagala and I am a non-binary photographer and activist from Uganda.
When I was starting, it was always activism before photography. I remember being in a position where I was desperate for a job — and so desperate because at the time my son was 3 years old — so I took a job as a hotel hostess. I'm very masculine and I dress masculine as well. The people who hired me required me to change everything about me. I had dreadlocks at the time and they kept saying that my dreadlocks weren't formal and asking whether I could make them neater, and so I went and got my dreadlocks designed and "tamed" to fit the standard. I got the required uniform, but I got the pants and they sent a woman manager to tell me it wasn't enough, so she took me shopping, with my own salary, for a more "feminine" uniform. We ended up buying skirts, heels, and makeup and I ended up removing my dreadlocks.
After two months, I felt as if I wasn't me and that I was selling my soul to the devil. It took everything from me and I felt empty inside, like I was waiting for people to tell me how to live my life. It was then that I decided I would never work for anyone again. At the time, I had a camera, a small beginners' kit, but I hadn't used it. I also hadn't thought about photography as a career because I had never seen people who looked like me as photographers. When I started using that camera and being fascinated by it, I realised that when I took people's faces, there was always a story. Once I decided that photography was what I wanted to do, I felt content.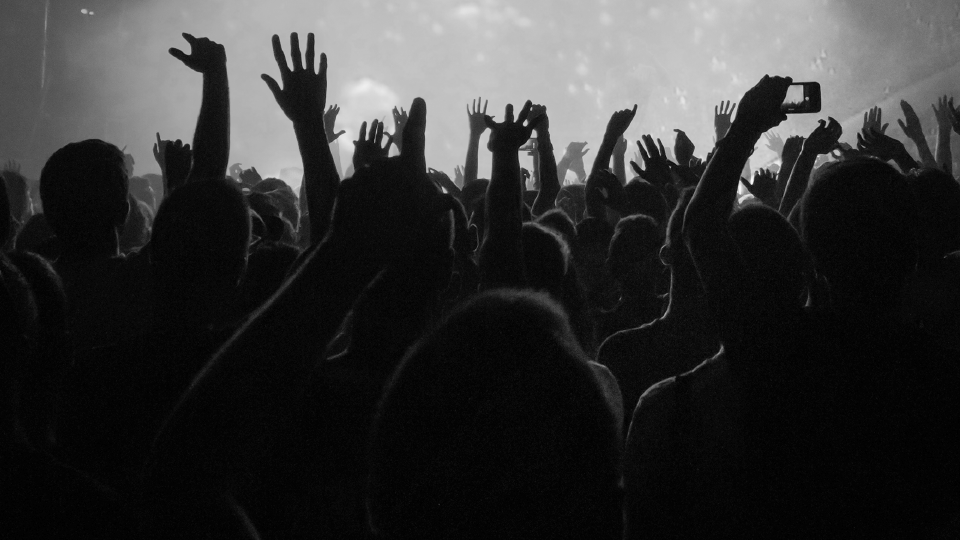 DeLovie Kwagala is photographed in their home in Johannesburg, South Africa.
Image: DeLovie Kwagala for Global Citizen
I also had a lot of rage when I was younger. When I got the hostess job, I thought I had finally found a place that accepted me for who I am, that I didn't have to change. And then one week after signing the contract, I was made to feel like I had to change myself, and that I wasn't enough. That experience, combined with the challenges I had been facing in finding a job, collectively brought all of this anger. It also made me think that if I was going through that, I was pretty sure it was not only me — so that's where it all started.
When I grabbed the camera, I was thinking about how I could use it as a tool to defy the odds. I knew that not seeing people like me was not normal and didn't have to be a reality. I started seeking out my community and doing work that I felt represented me and that community because, growing up, I never had any representation in my career or my gender identity. There was no one, and still to this day there is no one — and if there is anyone, they are not out because of the kind of society Uganda is. So, when I think about being the first non-binary photographer, I think about how I can use that title to create access and let people know that if they want to try and do this work that I can be their access point. Because once I started doing the work, I realised I didn't fit into the binary of man and woman and so I came out as non-binary — and there was even less representation for non-binary Ugandans.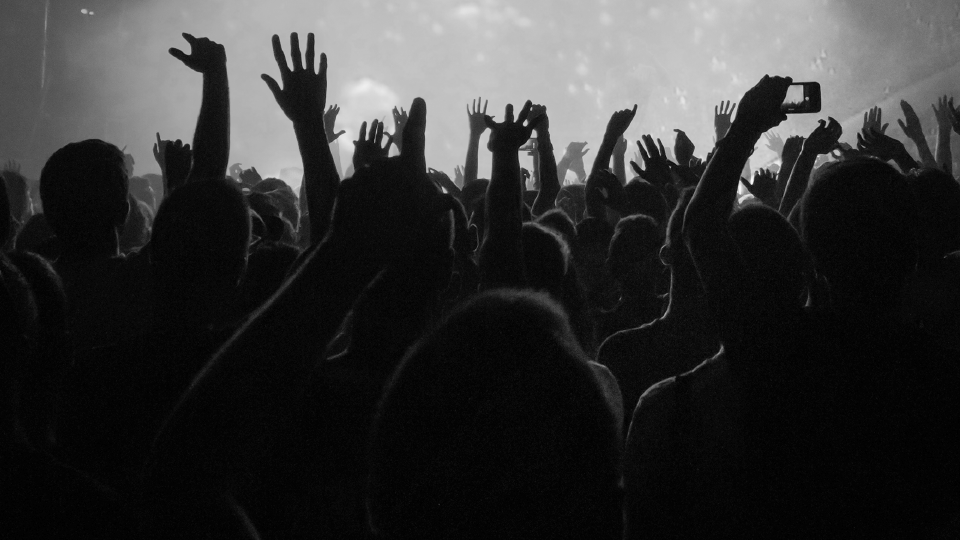 DeLovie Kwagala is photographed at Zoo Lake in Johannesburg, South Africa. "I often go to rejuvenate and move in nature whenever I can. My work is emotionally taxing and this place and The Wilds have been a comfort of recharge," Kwagala said.
Image: Bongiwe Phakathi for Global Citizen
I often say that I want to paint the streets of Kampala with rainbows, glitter, dance, and love, which is both literal, but also figurative. I've always been a black sheep. I grew up very differently. I didn't learn the same way as everyone else. My difference was always thrown in my face. And for me, that moment [of rainbows in Kampala] would represent absolute freedom — the freedom to be and show up as you are without any fear. It's just the ultimate dream to show up as you are and I think everyone deserves to feel like that.
At the beginning of my activism, there was a queer film festival I used to be involved in, which I was so excited about. The one year we even had the Human Rights Tattoo (a movement which tattoos the Universal Declaration of Human Rights one letter at a time) involved. We had just set up for the second day of the festival, and the police raided us. The person who told the police about the festival was also the person that came to tell us that the police were on their way.
When the raid started, everyone took cover, and I remember wondering when we would be able to stop running. We had paid for space and come together to celebrate queer films that had been made but, like always, police raided because we were queer people gathered in public. That was the first collective queer effort I had ever been a part of and we were raided. We ran and we removed, hid, unplugged anything queer. We removed rainbows so it looked like nothing was happening. Other people went into hiding, and the person leading that event even left Uganda for good. They live in Canada now and they said they were tired of activism because it is so hard and takes so much from you. So, for me, a pride event in Kampala would be the ultimate celebration of being able to be free.
In South Africa, activism and community remain important to me, so I continue to use my skills towards that. I work with a shelter [Turning Tides] where I have a camera dedicated to everyone who wants to learn or practice and also use my home set up as a studio space. This work is derived from a bigger project, which is the mobile queer hub, where I travel and meet queer people in their countries, cohort for a month of photography skill share and movement therapy as a coping mechanism, and outlet for mental health in hopes that I get enough funding for the travels. I also leave cameras for each individual to continue to have control over their narrative and being. For now, it's only limited to South Africa with friends and queer shelters because of funding, but I would love to see it become bigger and better so that when editors need queer photographers in their proximity, they are able to have someone from the community for resonance and relatability. So in case anyone has any old cameras or one too many, please donate so we can carry on the work.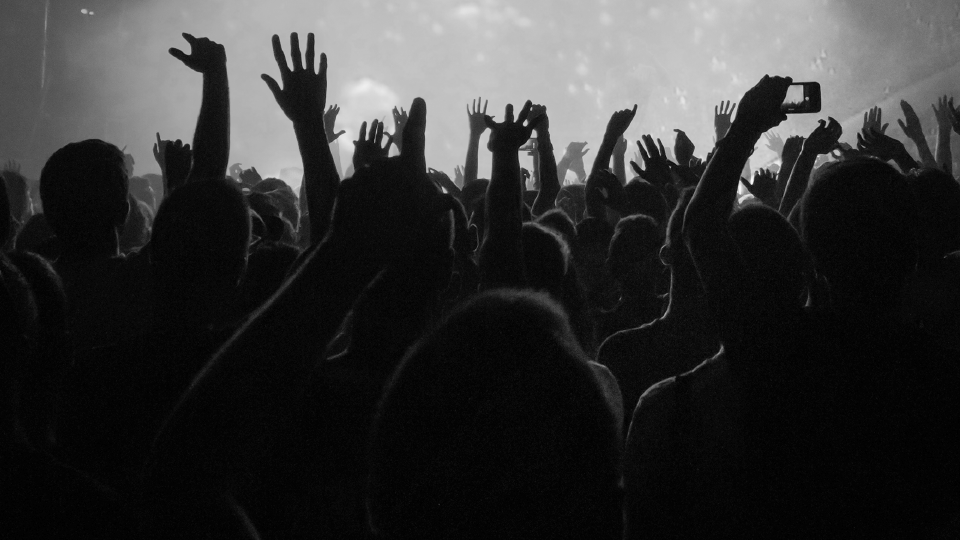 Turning Tides
DeLovie Kwagala speaks with residents at Turning Tides. Turning Tides is a shelter for members of the LGBTQ+ community, and is one of only two spaces in South Africa.
Bongiwe Phakathi for Global Citizen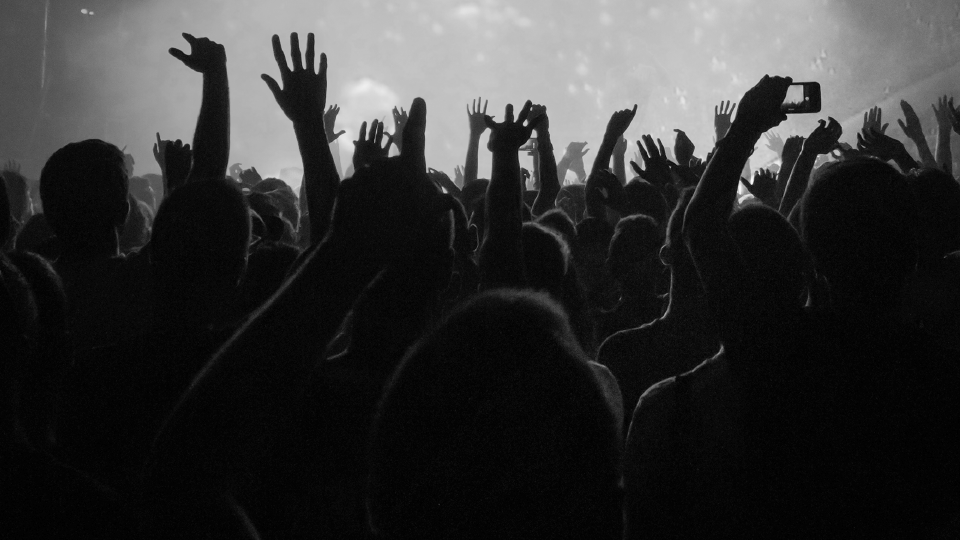 Turning Tides
"I started volunteering at Turning Tides even before it officially opened up and I really wanted to contribute in some way to the existence of this place, a place of hope," Kwagala said.
Bongiwe Phakathi for Global Citizen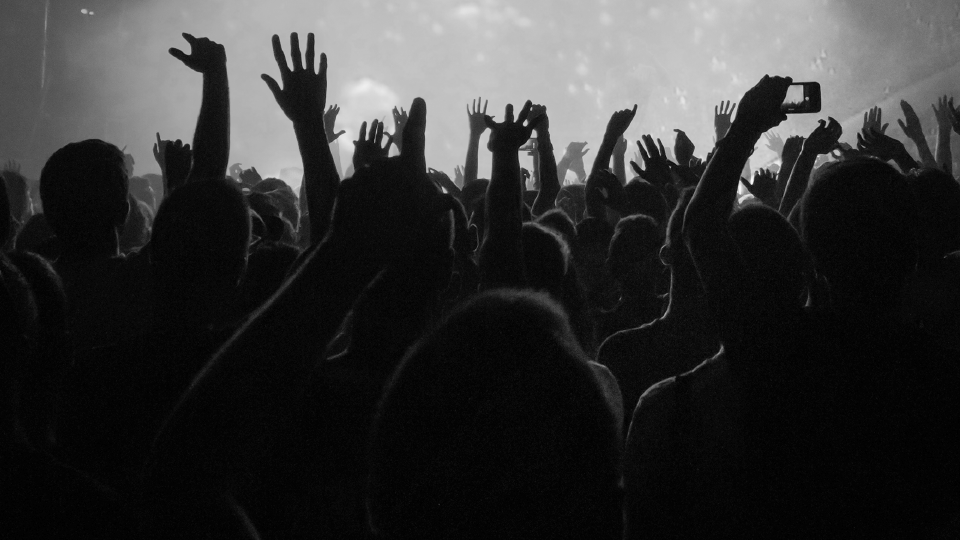 Turning Tides
"I wanted to try and make their six-month stay worthwhile and since photography and movement therapy have been my ways to rejuvenate when I'm going through my lows, it just felt fitting to share the skill," Kwagala said.
Bongiwe Phakathi for Global Citizen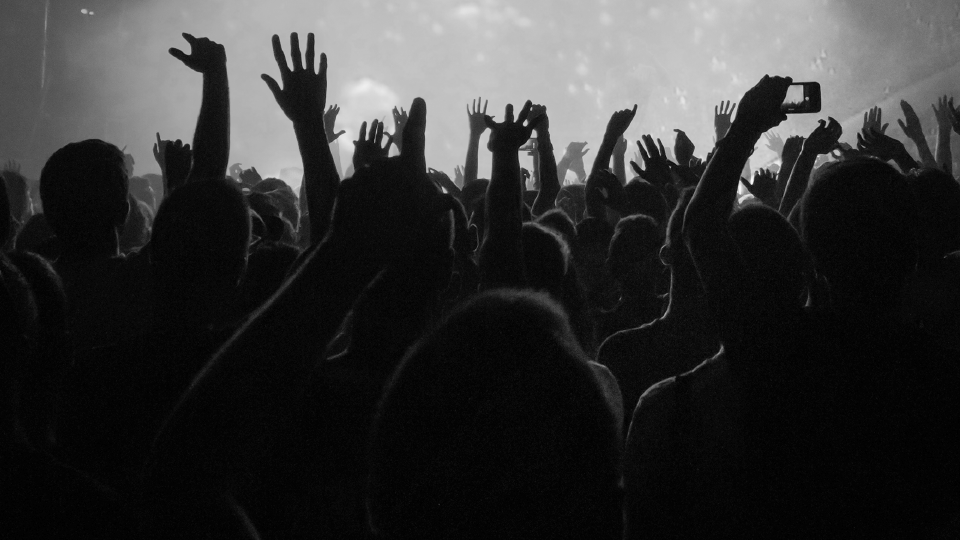 Turning Tides
"The end goal is to make an exhibition of their own work at the shelter for an entry portfolio but also as a fundraiser to continue supporting the shelter," Kwagala said.
Bongiwe Phakathi for Global Citizen
[Having lived in both countries] I think there is a little bit of openness when it comes to the functionality of civic spaces in South Africa. In Uganda, it's barely existing, especially when it involves politics, which is literally in everything: politics of proper representation, politics of freedom of expression, politics of who "you're allowed to love" and not, or how we are governed in an inhumane way that keeps slaughtering our basic human rights and constantly making our freedom a pain.
The biggest challenge with both countries is the fact that there always seems to be an agenda, mostly in the established few, that doesn't usually serve those who need it the most, nor do they resonate with the wholesome intention of civic spaces. People, especially in Uganda, need to start walking the talk. But I also understand how scary it is, given that the few who have come forward to do that have either been kidnapped, killed, or forced into exile. The middle ground is a blur.
I also think the biggest need is solidarity and unlearning the whole "you can't sit with us because you're not one of us" ideology, and for us to collectively tackle and highlight these issues and allow for real purpose to flow. I think we need to also amplify the voices of those that come up with a new narrative, giving room for more resonance and different approaches that actually make a difference, instead of sticking to the same ones that have been used for generations and generations.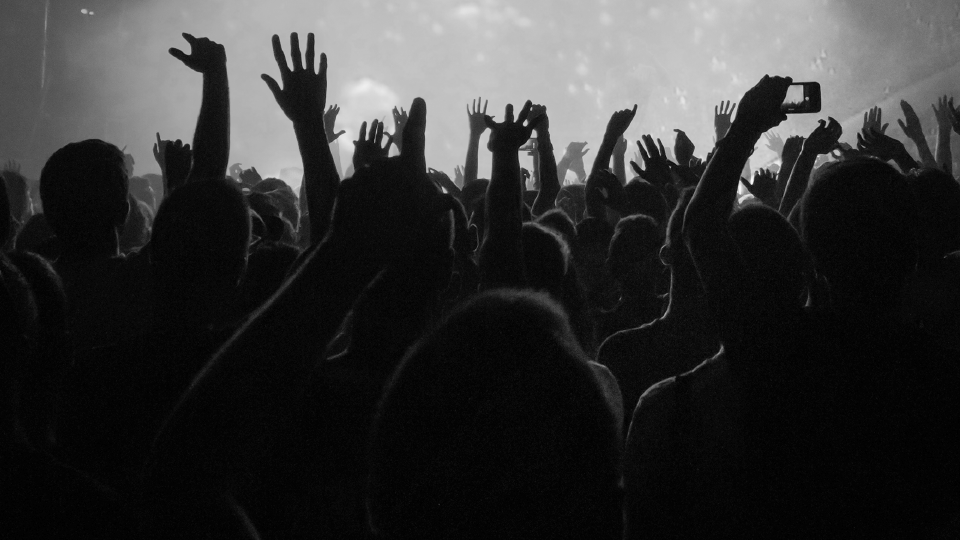 DeLovie Kwagala poses for a self-portrait at their home in Johannesburg, South Africa.
Image: DeLovie Kwagala for Global Citizen
Click here to see more of DeLovie's work and to get in touch with them.
As told to Gugulethu Mhlungu.
---
The 2022 In My Own Words series was made possible thanks to funding from the Ford Foundation.