Advocacy
Girls & Women
Trump's Foreign Aid Budget Cuts Take Aim at Menstrual Health
Far too many girls around the world miss out on their full potential.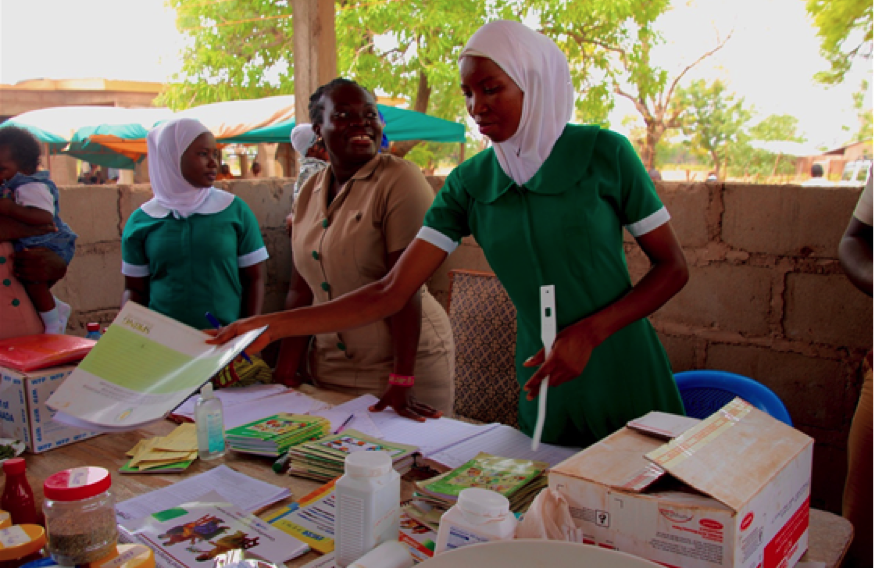 As we concluded the third annual Menstrual Hygiene Day on May 28th, it's important to recognize the role the United States, through foreign assistance, plays in spreading safe access to menstrual health. United States foreign assistance has the ability to shape everyday lives around the globe, impacting countless people.
Menstrual Hygiene Day was initiated in 2014 by German-based NGO WASH United to "break taboos surrounding menstruation, raise awareness of the importance of good menstrual hygiene management worldwide."
Menstrual Hygiene Management (MHM) refers to the full breadth of issues relating to menstrual health, ranging from infrastructure and waste management, including sanitary facilities and products, to education around menstruation to break taboos and stigmas.
Take Action: Call on Congress to Protect Life-Saving Programs
Far too many girls and women around the world lack the resources and knowledge to effectively, and safely, manage their periods causing them to miss out on achieving their full potential. For example, only about 50% of girls in India have knowledge about menstruation before their first period.
Government programs, such as the Peace Corps, play a vital role on the ground in countries around the world. Peace Corps volunteers, such as former volunteer Emily Hoppes, help, in part, to bridge the gap in menstrual hygiene education in rural, underdeveloped communities.
Here, Emily discusses her interactions with girls in her volunteer community, and various initiatives she, and other Peace Corps volunteers, have put into practice. She states that, through her interactions, she "quickly discovered that menstruation for a young girl in the developing world isn't just a monthly annoyance but a major problem."
In Tanzania, Emily saw firsthand how the lack of sanitary infrastructure, safe products, and education around menstruation worked together to inhibit girls from reaching their full potential.
Elsewhere, Peace Corps volunteers are working on MHM from a range of angles. Volunteers in Uganda have implemented training to teach women and girls how to make their own reusable sanitary pads, and volunteers in Cambodia have worked to construct girl-specific sanitary facilities in schools to keep girls in school during menstruation.
Read More:These Genius Pads Help Girls Stay in School & Are Good for the Planet
When the White House released their requested budget for fiscal year 2018 in May they included a cut of almost $12 million to the Peace Corps' $410 million budget from the previous year. This $12 million proposed cut in the Peace Corps' budget, which would be the largest cut to their budget in over 40 years, is part of a larger 32% overall cut to funding for foreign affairs.
The $410 million budget of the Peace Corps would represent a mere 0.04% of the $1.15 trillion in discretionary spending that the White House budget calls for, yet would make a profound difference in the lives of countless individuals, such as girls Emily worked with in Tanzania.
Funding for foreign assistance goes further than just the Peace Corps, as it counts for a small percentage of the foreign aid budget. Other forms of foreign aid, such as the United States Agency for International Development (USAID), help to save millions of lives and make the world a safer place.
Read More:Foreign Aid: Let's Not Throw the Baby Out With the Bathwater
For example, USAID has been able to transform lives in Afghanistan, where they implemented behavioral changes and education aimed at ending open defecation and promoting hygiene.
Show Congress you care about foreign assistance, by calling on them to fully fund foreign assistance for the FY 2018 budget.