News
Citizenship
TripAdvisor Is Giving Refugees Free Access to Its Trip Experiences
It's a way to make them feel more at home.
Why Global Citizens Should Care
There are more refugees in the world than at any other time in recorded history, and countries like the US are making it harder for refugees to find asylum. The Welcome Home campaign challenges this trend by showing resettled refugees that they're valued members of their new communities. You can take action on this issue here.
---
Learning how to cook fusion dishes in San Francisco, exploring Ellis Island after a boat ride in the Hudson River, taking a guided tour of Sacramento — these are three of the many cultural experiences that TripAdvisor is making available to refugees resettling in New York and Northern California.
The campaign, called "Welcome Home," is in partnership with the International Rescue Committee, one of the leading refugee aid organizations in the world.
"The campaign is really another effort and another part of a broader partnership between TripAdvisor and the IRC that we have been engaged in for the past three years in response to the global refugee crisis," Senka Filipovic, an officer on IRC's institutional philanthropy and partnerships team, told Global Citizen.
"Welcome Home is designed to support refugee resettlement in the US, to provide refugees with the opportunity to explore their new communities, to learn about their hometowns, history and culture through tours and activities," she added. "It's a way for refugees to build a sense of belonging."
Take Action: Call on Australia to Step Up to Support Migrants and Refugees
Refugees will be able to coordinate with the IRC to find an experience that makes sense for them in their new town or city. They'll then be able to use a voucher from TripAdvisor to schedule the trip. Eventually, the partnership may expand to include more cities and towns in the US. 
The IRC has worked with TripAdvisor for three years across the whole arc of the refugee crisis, from supporting crisis relief in countries like Syria, to funding efforts to aid resettlement in the US, according to Filipovic.
"We're in the midst of one of the most complex and protracted humanitarian crises of our time, affecting millions of lives around the world," Steve Kaufer, CEO of TripAdvisor, said in a statement "The process of re-starting your life in an unfamiliar city, country and culture is something few of us can imagine, and the work the IRC does to facilitate this process is both critical and commendable. .This program, combined with our ongoing extensive financial support for the IRC, is only a tiny fraction of what's sorely needed, but we're honored to play even a small role.
Read More: This Former 'Love Island' Star Now Fights the Refugee Crisis
This latest campaign builds on existing IRC efforts to help refugees integrate into communities, including orientations, job training programs, second-language courses, and more.
Filipovic said that the TripAdvisor experiences bring an element of fun to what is otherwise a challenging period in a person's life.
"There's a lot that a person has to do when they're brought to a place that's completely new to them," she said. "It can be daunting because they're starting from scratch and rebuilding their lives."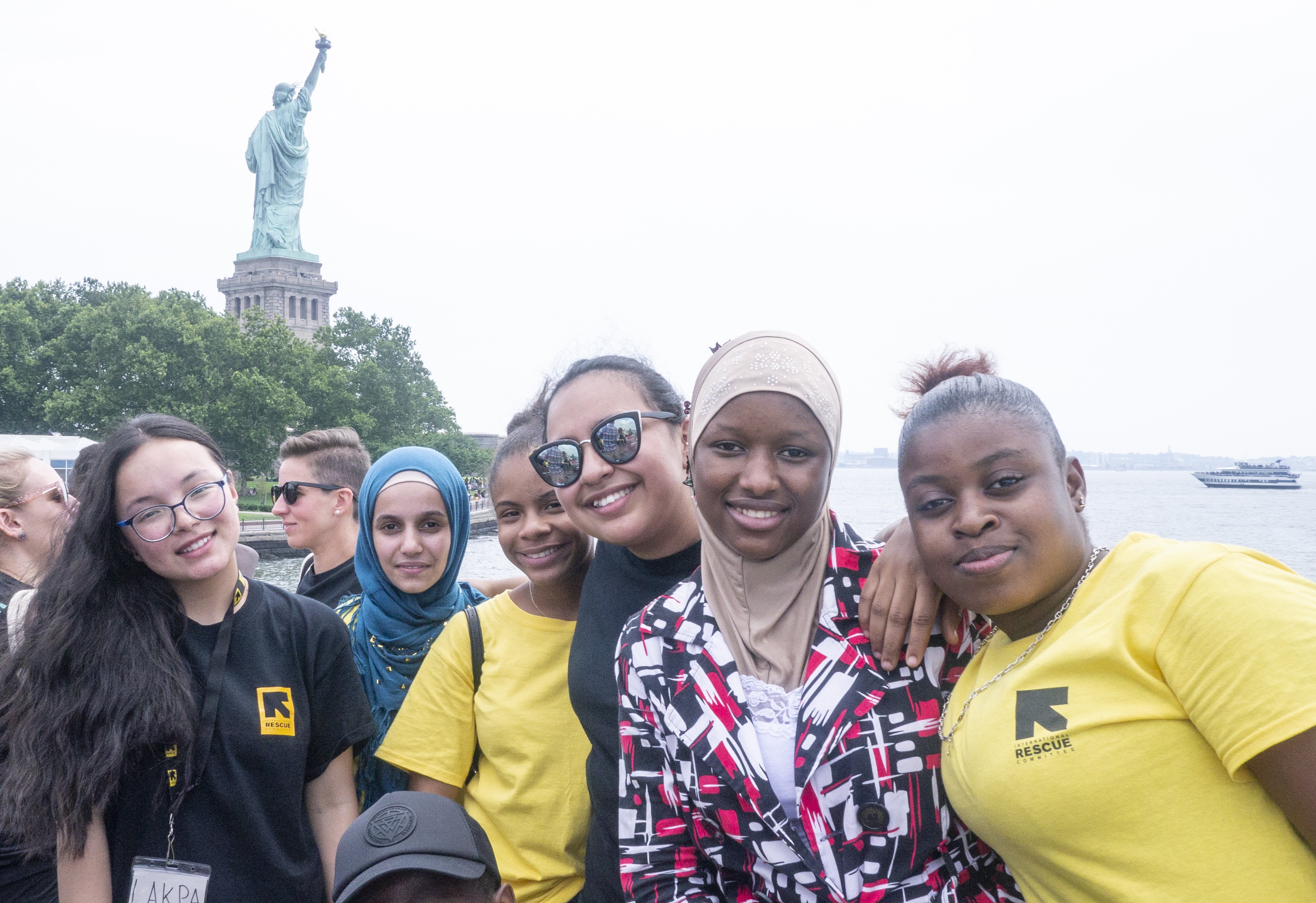 International Rescue Committee

Read More:  IKEA Is Donating Thousands of Mattresses to Refugees Across the US
The Welcome Home campaign is happening amid two divergent trends in the US.
On the one hand, the administration of President Donald Trump has brought levels of annual refugee resettlement to an all-time low, and highly vulnerable groups like Syrians have been neglected. The administration has also introduced more onerous and sometimes arbitrary rules to the international vetting process and at the same time has cut resources from these programs.
At the same time, support for refugees has never been higher among US citizens, according to IRC. This is evident by the large numbers of people who are volunteering to help refugees, rising individual donations to refugee organizations, and the increasingly visible support corporations are lending to the issue.
The Welcome Home campaign is emblematic of this society-wide support and will give refugees — many of whom have survived tragic situations — a chance to feel at ease.
"America has made its name as a sanctuary for refugees and business leadership has been important in that mission," said David Miliband, president and CEO of the International Rescue Committee, in a statement. "It is great to see a new generation of America's business leaders stepping up, and we are grateful to TripAdvisor for their ongoing leadership and support."