At the end of the night, most restaurants across the world are left with food they didn't sell and simply throw it in the trash. This results in hundreds of thousands of tons of waste a year. Now, an app called Too Good To Go is trying to stop the waste by giving restaurants the option of selling those leftovers at cut-rate prices to those in need.
Too Good To Go (TGTG) was founded at the end of 2015 in Denmark by two British friends Jamie Crummie and Chris Wilson. The 25-year-olds were inspired to launch the project after realizing how much food was wasted each day.
"We can all agree that, when we have 600,000 tons of food being wasted by restaurants across the UK, with 1 million people on emergency food parcels, it makes no sense," Crummie told iNews. "It feels like the biggest, most illogical problem we have in the world, and that's what fueled the idea."
Read More: The Dumb Reason Half of US Produce Is Tossed Out
Their app lists restaurants willing to sell their unsold meals at incredibly cheap rates. For between £2 and £3.80 (about $2.50 to $5 US dollars), app users can reserve a box of food that the restaurant would have otherwise thrown out. The system is explained in the company's video below.
TGTG users are not able to specifically choose the food items they receive, but they get a general idea of what to expect. The food users are given is not scraps collected off of diners' plates. Instead, the food is prepared, just never served. In places like the UK, restaurants are legally required for safety reasons to dispose of unsold food.
"It costs restaurants on average 97p [about $1.30] for every meal they throw away so we are saving them that expense and giving them extra," Wilson told the Evening Standard.
Read More: Top Chefs Are Taking Olympians' Leftovers and Making Gourmet Meals for the Homeless
Users can also donate meals to those in need through the app. Customers can donate money that TGTG will then use to purchase leftovers and then distribute them to local charities who feed the hungry.
.@JamieTGTG redistributing some fresh pizza from Sal Capone thanks to your #PayItForward donations. #thankyoupic.twitter.com/PYk00TckZt

— Too Good To Go UK (@TooGoodToGo_UK) August 9, 2016
To encourage sustainability, TGTG provides eco-friendly takeout boxes that can hold up to a kilogram of food to all participating restaurants. The company estimates that for every kilogram of food they "rescue" from the waste bin, they prevent two-kilograms of CO2 emissions.
Considering how much food is wasted at restaurants across Europe, saving food from the waste bin could have larger benefits.
Let's change this! Download our app now #tgtg#belliesnotbinspic.twitter.com/rUpuJzosVS

— Too Good To Go UK (@TooGoodToGo_UK) August 11, 2016
The app now works in cities in six European countries, including Denmark, Germany, Switzerland, France, Norway, and the United Kingdom. On Aug. 11, the service launched in London making the UK its largest market.
Read More: 6 Top Chefs Making a Difference to End Hunger
Ninety-five companies signed up for the launch including Moshimo, a sushi restaurant once rated No. 2 in the country. The companies working with TGTG are mostly smaller and independent because they are the only ones willing to talk to Wilson and Crummie's team.
"It is really hard to crack the big companies," Wilson said. "It is the bigger chains that have the large amount of food waste, but it is hard to even speak to the right people there."
Eventually, Wilson and Crummie hope to expand their services to new cities with chains and supermarkets on-board.
"We're not here to put restaurants out of business," said Crummie. "We're here to highlight the amount of food that people are wasting but also to provide food to members of the community at a more affordable price."
"Ideally, we're just here as a temporary fix, for restaurants and supermarkets to realize how much food they are wasting," Crummie told iNews. "They can look back on the days they are using our app too much and try and cut back on producing food. And we can lobby our own government and campaign for change."
Read More: Ugly Fruits and Vegetable Might Be the Answer to Zero Food Waste
In the meantime, users from cities not even served yet are lining up to be involved.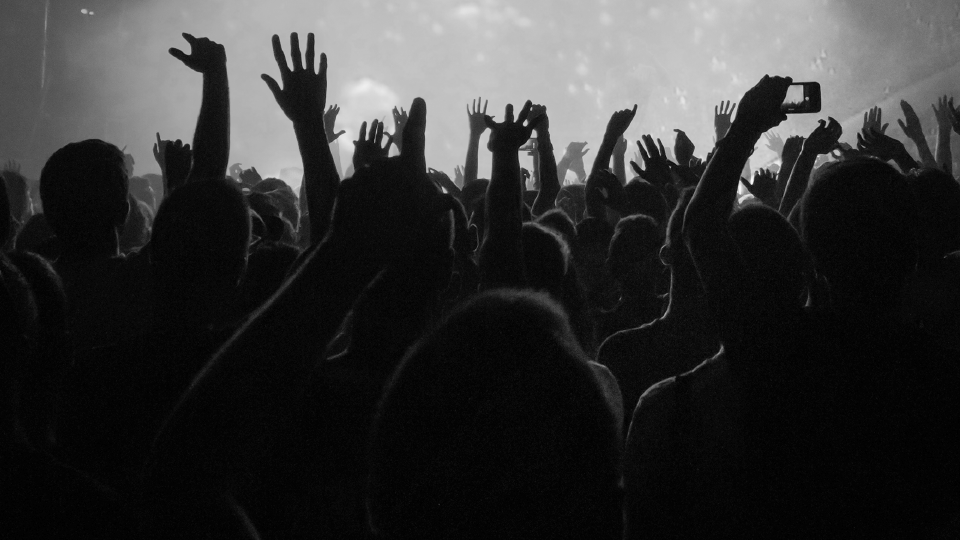 Image: Google Play Review
If you want to help Too Good To Go expand to your community, you can reach out to them through their website.