---
Why Global Citizens Should Care
Toni Morrison was the first Black woman to be awarded the Nobel Prize in Literature. Her celebrated works focus on the lives of African-American women and address issues of slavery, poverty, and inequality. She will be remembered not just through her works, but for having inspired generations of writers who tell the stories of those who are overlooked. You can take action in support of a world free of inequality and discrimination
here
. 
---
"We die. That may be the meaning of life. But we do language. That may be the measure of our lives," author Toni Morrison said in 1993, accepting the Nobel Prize in Literature.
Morrison, who died on Aug. 5, 2019, at age 88 in New York City, will certainly be measured by and remembered for her words.
In her lifetime, Morrison wrote 11 novels, as well as five children's books in collaboration with her son Slade. Her work has been taught in many classrooms around the world, inspiring the next generations of readers and writers.
Morrison sought to tell the stories of those who had been overlooked and whose voices were rarely prioritized in literature and media for so long: Black women.
Often addressing slavery and poverty through poignant prose, Morrison — born Chloe Ardella Wofford — is best known for works like Beloved and Song of Solomon. And, fittingly, she became the first Black woman to be awarded the Nobel Prize in Literature for her work, which prominently and predominantly features Black female protagonists.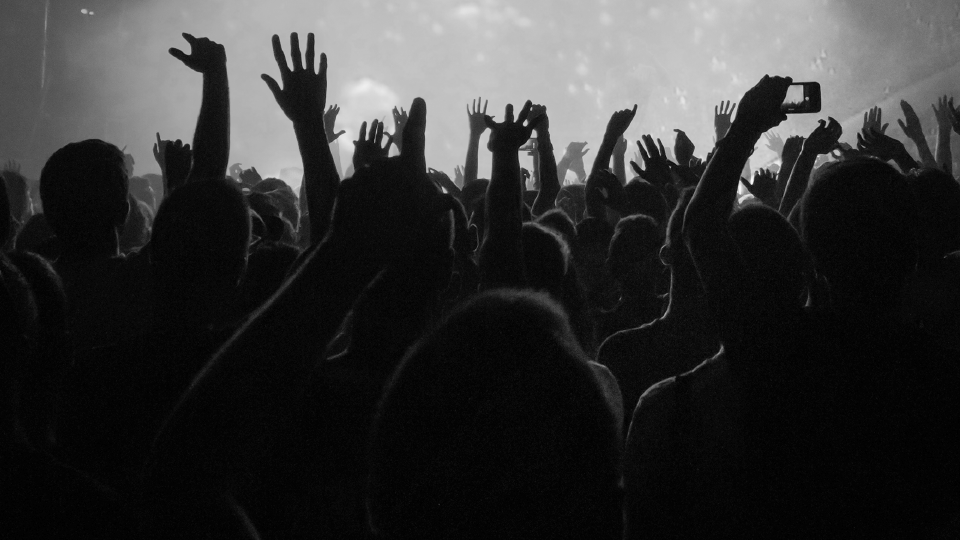 Author Toni Morrison poses for a portrait for her book entitled "Love" in Midtown Manhattan on Aug. 29, 2002 in New York City.
Author Toni Morrison poses for a portrait for her book entitled "Love" in Midtown Manhattan on Aug. 29, 2002 in New York City.
Image: Todd Plitt/Getty Images
Throughout her career and lifetime, Morrison spoke out against racial and gender discrimination, challenging deeply ingrained notions of inequality and sparking critical conversations through her writing.
These powerful quotes, from Morrison's writing and interviews with the prolific author, reflect the many ways in which she championed equality and embodied what it means to be a global citizen.
---
What was driving me to write was the silence — so many stories untold and unexamined. There was a wide vacuum in the literature. I was inspired by the silence and absences in the literature.New Yorker interview, 2003.

"I tell my students, 'When you get these jobs that you have been so brilliantly trained for, just remember that your real job is that if you are free, you need to free somebody else. If you have some power, then your job is to empower somebody else. This is not just a grab-bag candy game.'"
"If you find a book you really want to read but it hasn't been written yet, then you must write it."Speech before the Ohio Arts Council, 1981
"Look to yourself. You free. Nothing and nobody is obliged to save you but you. Seek your own land. You young and a woman and there's serious limitation in both, but you are a person too. Don't let ... some trifling boyfriend and certainly no devil doctor decide who you are. That's slavery. Somewhere inside you is that free person I'm talking about. Locate her and let her do some good in the world."
— Home
It's a bad word, 'belong.' Especially when you put it with somebody you love … You can't own a human being. You can't lose what you don't own.Song of Solomon

"It's important, therefore, to know who the real enemy is, and to know the function, the very serious function of racism, which is distraction. It keeps you from doing your work. It keeps you explaining over and over again, your reason for being. Somebody says you have no language and so you spend 20 years proving that you do. Somebody says your head isn't shaped properly so you have scientists working on the fact that it is. Somebody says that you have no art so you dredge that up. Somebody says that you have no kingdoms and so you dredge that up."
— Portland State University speech, 1975.

"I wanted to read that book that I did not think anybody had written. I read all the time, but I was never in those books. Or if I was, it was as a joke, or as some anecdote that explained something about the main character without the main character looking like me. So I decided that I would write the book that I really and truly wanted to read."
— Stella Adler Studio of Acting Marlon Brando Award pre-ceremony panel discussion, 2016.
---
Following her death, the author was remembered and celebrated on social media by writers, politicians, former students, and — perhaps most importantly — the readers she touched.
She made me understand"writer" was a fine profession. I grew up wanting to be only her. Dinner with her was a night I will never forget. Rest, Queen. "Toni Morrison, seminal author who stirringly chronicled the Black American experience, dies" https://t.co/S6qxix5OCj

— shonda rhimes (@shondarhimes) August 6, 2019
My junior year at Yale 1976, I took a course on Black Women Writers taught by Toni Morrison. She often would read aloud to us from books we were reading and from her own works in progress. Whenever I read her words, to this day, I hear her reading them to me. 💔

— Judy Howard (@JudyHallHoward) August 6, 2019
Toni Morrison was a national treasure, as good a storyteller, as captivating, in person as she was on the page. Her writing was a beautiful, meaningful challenge to our conscience and our moral imagination. What a gift to breathe the same air as her, if only for a while. pic.twitter.com/JG7Jgu4p9t

— Barack Obama (@BarackObama) August 6, 2019
In the passing of Toni Morrison, we lost one of our greatest voices & storytellers. Holding close those touched by her being & her gift. Her work gave us power, hope & freedom. While our world shines a little less bright today, we know "something that is loved is never lost."

— Kamala Harris (@KamalaHarris) August 6, 2019
"You wanna fly, you got to give up the shit that weighs you down."
Toni Morrison.

I cannot imagine growing up in a world without her words. I pray you rest In Peace and in Power.
We will celebrate you with endless gratitude and love. Always.

— kerry washington (@kerrywashington) August 6, 2019
I went to an all-white high school in rural Indiana. My English teacher @marta_rose, new to the area, assigned us Toni Morrison. She got a ton of abuse for it (and other "controversial" assignments). I'm grateful she absorbed that anger for her class. We're better people for it.

— Radley Balko (@radleybalko) August 6, 2019
"If there's a book that you want to read, but it hasn't been written yet, then you must write it."- Toni Morrison

I'm so glad I took your advice, Toni. Rest in power. Yours was a life that changed the world. pic.twitter.com/tvazmvg7AD

— Kaz Weida (@kazweida) August 6, 2019
"Literature has the power to transform us in ways that politics never can. And few writers have demonstrated that power more magically than Toni Morrison."

-Former Secretary-General @KofiAnnan with fellow Nobel Laureate Toni Morrison at UNHQ in 2002. https://t.co/oqU3sTYHB1pic.twitter.com/APLywGkXz2

— United Nations (@UN) August 6, 2019