On Thursday 7th July, Global Citizens gathered for a memorable night of live music from hit UK acts Tom Odell and Laura Mvula.  
Hosted at The View from the Shard, one of London's most iconic venues, the concert was Global Citizen and CHIME FOR CHANGE's first music event in the UK.
Featuring inspiring speeches and exclusive performances against the London skyline, the event celebrated the commitments to girls' education announced at the Girls' Education Forum as a result of the successful #SheWill campaign, which mobilised Global Citizens to take nearly 100,000 actions to champion every girl's right to learn.
Here are some of our favourite moments:
Tom Odell's stunning tribute to Nina Simone
Stunning performance from @tompeterodell live at @shardview in London! #SheWillpic.twitter.com/wwOX4C6Uf3

— Global Citizen (@GlblCtzn) July 7, 2016

Performing a range of his popular singles, including 'Magnetised' and 'Concrete,' Tom Odell surprised the crowd with a moving rendition of Nina Simone's I Wish I Knew How It Would Feel To Be Free — a fitting tribute to the the millions of girls prevented from realising their true potential because they cannot go to school.
Odell spoke powerfully about his support for breaking the barriers to gender equality worldwide — citing issues as wide-ranging as sexist laws around the world to to the experience of girls in Malawi who miss school because of their periods, 
"I couldn't believe something so simple could infringe upon their education," he said. "Every girl, wherever they are born, deserves the right to access education." 
 Laura Mvula celebrating phenomenal women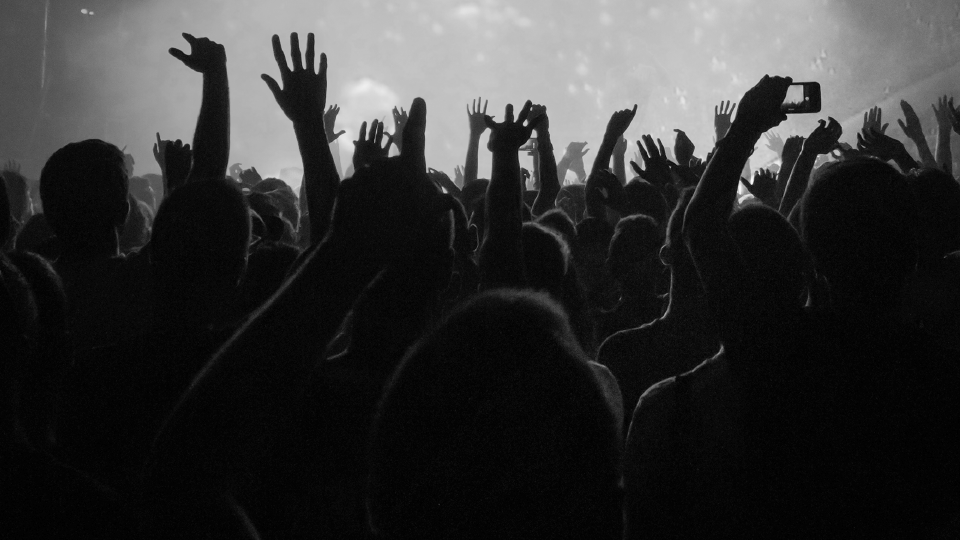 Image: Jeff Moore
Despite her fear of heights, Laura Mvula took to the stage for a captivating performance, including the powerful anthem 'Phenomenal Woman'. 
"It's unacceptable that in 2016 63 million girls still do not have access to education," she said. "It's always great when music can act as a vessel for action." 
Young women speaking up for girls' education
We'll support 1million girls to get education.We know we can do it, we've done it before.Ready to do more? #shewillpic.twitter.com/J6FIYlxzL6

— Global Citizen (@GlblCtzn) July 7, 2016
The event also highlighted personal stories from young women who have overcome barriers to education. 
Fiona Mavhinga (pictured right) and Nasikiwa Mwalisu (pictured left) from Camfed's (the Campaign for Female Education) programme shared how education lifted them out of poverty.
"Imagine growing up in a family so committed to getting you through school, but they just don't have the means," said Fiona.  "Imagine working alongside your own grandmother, waking up at 4 am to raise money selling vegetables at the market to raise money for food, books, stationery and uniform to keep you in school… I was that girl.
"So many times, my hope for an education was almost lost. But I remained determined, because of the sacrifices my family were making." 
Nasikiwa followed with a rousing speech on why we shouldn't stop until we reach 63 million girls. 
Showcasing the impact of #SheWill
"I believe people who don't have a voice should be listened to" - @JustineGreening#SheWillpic.twitter.com/6CGxsXBBXz

— Global Citizen (@GlblCtzn) July 7, 2016
Secretary of State for International Development Justine Greening took to the stage to announce the UK government's , thanks to the actions of Global Citizens. 
'Once again I want to thank everyone for coming today – I think we've started something that could be momentous,'  said UK Secretary of State for International Development Justine Greening. 
"The tragedy is that so many millions of girls have their future fixed from the minute they're born. They never have a chance to reach their potential. But we can change that – and today we took some critical steps forward." 
Global Citizen CEO Hugh Evans, celebrated the UK's role as the largest donor to the Global Partnership for Edcuation, before presenting  Julia Gillard, chair of the GPE, with a book of messages from Global Citizens in support of the campaign. 
Educate a girl and #SheWill _________. Today @Hughcevans handed your messages to @JuliaGillardGPE! pic.twitter.com/fgs7zhPgpf

— Global Citizen (@GlblCtzn) July 7, 2016
The wonderful Rakhee Thakrar, actress and Global Citizen ambassador hosted the event, blending comedy and a personal passion for the rights of girls around the world. 
The fantastic @RakheeThakrar tells London why we should all be #GlobalCitzens! #SheWillpic.twitter.com/tjLgywV7sv

— Global Citizen (@GlblCtzn) July 7, 2016
---
A beautiful and inspiring evening to build momentum for the #SheWill campaign, Global Citizen and CHIME FOR CHANGE will continue to urge governments to sign the Statement of Action for every girl's right to learn.