---
Why Global Citizens Should Care
Young people are the future leaders of the world, and society's biggest problems will be in their hands. In order to achieve the United Nations' Global Goals, young activists and innovators need to be given the resources and support to succeed. You can join us in taking action on these issues here.  
---
Gitanjali Rao may only be 15 years old, but she has already improved the lives of thousands of people.
Wielding her technological genius, the young scientist from Lone Tree, Colorado, has created impressive inventions that address issues like contaminated drinking water, cyberbullying, and opioid addiction.
On Thursday, TIME magazine announced Rao as its 2020 Kid of the Year, an honor that recognizes the rising leaders of America's youngest generation. Selected from more than 5,000 Americans aged 8 to 16, she became the first to earn the Kid of the Year title.
"I'm a very curious person, if that's one thing you need to know about me," Rao said in an interview with Academy Award-winning actor and filmmaker Angelina Jolie, who is also a TIME contributing editor and UNHCR special envoy. "I love learning about the environment, ecology — everything is just of such interest to me."
But her curiosity alone isn't what has made her stand out as a prodigy. For Rao, science isn't just about knowledge and innovation, but also about bringing "positivity and community to the place we live." 
At a young age, she understood the potential of science and technology to create social change and improve people's lives, and it was this drive to put a smile on people's faces that strengthened her passion for innovation.
"I cannot see a world filled with kindness without science and technology being involved," she said.
At 10 years old, Rao decided to research carbon nanotube sensor technology, a way to detect chemicals in water. She had become concerned by the Flint water crisis, and wanted to invent a small, mobile device that people could use to detect lead in drinking water.
Rao's device, named Tethys after the Greek Titan goddess of clean water, won her the title of "America's Top Young Scientist" for the 2017 Discovery Education 3M Young Scientist Challenge, and is now being developed into a working prototype that could eventually be on the market. She hopes that it will become an inexpensive and accurate device that people in developing countries can use to identify what's in their water. 
Rao has also used her skills to tackle an issue that is especially relevant to younger generations like her own, who grew up with the internet ingrained in their daily lives. By using artificial-intelligence technology, she created Kindly, an app and Chrome extension that detects cyberbullying language. 
"You type in a word or phrase, and it's able to pick it up if it's bullying, and it gives you the option to edit it or send it the way it is," she said. "The goal is not to punish. As a teenager, I know teenagers tend to lash out sometimes. Instead, it gives you the chance to rethink what you're saying so that you know what to do next time around."
Now, as she continues to develop Tethys and Kindly, Rao is also working on a product that helps diagnose prescription-opioid addiction based on protein production of a certain gene. 
Besides working on her own inventions, Rao has committed to sharing her innovation process — "observe, brainstorm, research, build, communicate" — with other young people.
She has partnered with rural schools, museums, girls in STEM organizations, and larger organizations in Shanghai and London to run innovation workshops. She recently hit her goal of mentoring 30,000 students, an achievement that is not only personal, but also impactful for all of humanity. 
"The students that I work with, they just don't know where to start," Rao told Jolie. "I think that if you give them that spark that they can then build off of, then that changes everything. That means one more person in this world wants to come up with ideas to solve problems."
This growing community of young innovators will be essential to solving complex, long-standing issues like climate change and global health that will no doubt persist, and potentially worsen, for generations to come.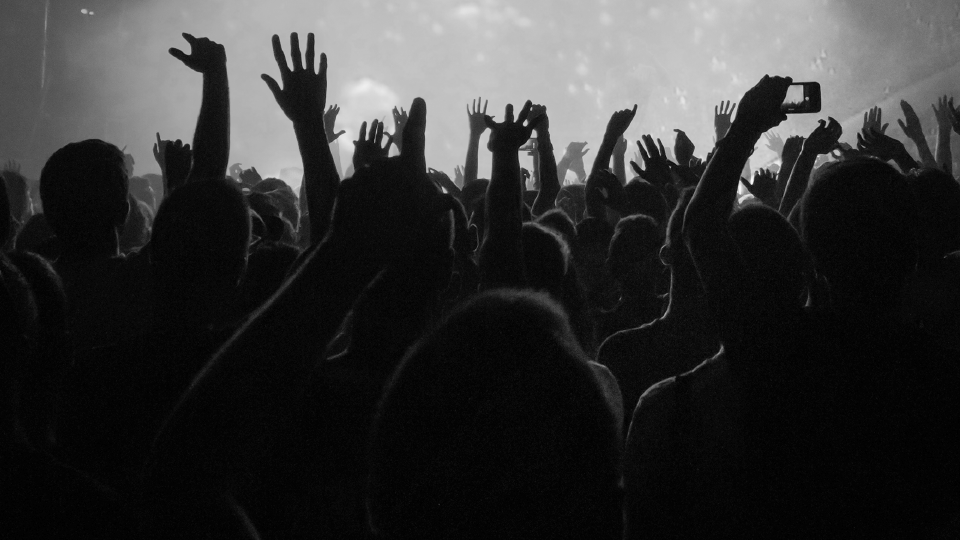 Image: Courtesy of TIME
Unsurprisingly, Rao understands this urgency, and recognizes that now is the time to act: "This work is going to be in our generation's hands pretty soon, so if no one else is gonna do it, I'm gonna do it."
You can watch TIME's Kid of the Year broadcast special on Dec. 4 at 7:30 p.m. ET on Nickelodeon. 
The magazine will also announce its 2020 Person of the Year in a broadcast special that will air Dec. 10 at 10 p.m. ET/PT on NBC. The title goes to "the person or persons who most affected the news and our lives, for good or ill, and embodied what was important about the year, for better or for worse." Last year, then-16-year-old climate activist Greta Thunberg became the youngest person ever to receive the title.