Editor's note: This article contains details of sexual and gender-based violence.
My name is Sesina Hailou, I'm part of the digital campaigns team at Global Citizen and I grew up in Tigray, a place known for its immense history and rich culture. Growing up, I always dreamt that one day I would make a documentary to showcase all the cultures and diversity around Tigray and Ethiopia. 
The last time I was in Tigray was the summer of 2019. I was in the capital, Mekelle, for Ashenda, a joyful week-long holiday that celebrates women and girls. No one knew then how long it would be before we would have the chance to celebrate again. That Ashenda was the last celebrated publicly in Tigray — first because of COVID-19 lockdowns, then because of war. None of us knew that the place we called our home would soon be torn to pieces. 
War in Tigray was officially declared on Nov. 4, 2020. A few weeks later, I saw a list of people who had already passed away in the conflict and I saw my childhood friend's picture. After a desperate attempt to contact his family I heard he had been killed by a bomb landing near their house in Mekelle. 
It's now been more than two years since the war broke out, which has resulted in hundreds of thousands of lives lost, unimaginable atrocities, a devastated health care system, famine, and severe human rights violations.
Despite the horror of the violence, from rape and sexual assault to the killing of young children, and the devastation that has been caused to so many millions of lives, media coverage of the war and the international community's response to it has been heartbreakingly lacking — in comparison to, for example, the war in Ukraine. 
I've spent months talking to people in Tigray and surrounding regions, who have lived through the conflict or who have dedicated themselves to helping those who have fled the violence and hearing their stories. What is clear from their experiences, is that violence against women in Tigray has been one of the most horrific features of the war. 
Women and girls have been used as a "weapon of war" in the conflict, with UN experts warning that rape has appeared "to have been used as part of a deliberate strategy to terrorize, degrade, and humiliate the victims and the ethnic minority group that they belong to, with the acquiescence of the State and non-State actors parties to the conflict." 
To help bring home the reality of what that means for those who have lived through the violence, I want to share with you the stories of three people — a survivor, a doctor, and an activist — and what they want the world to know.
Women's Bodies as a Battlefield
Melat* (not her real name) is 22 years old and from Irob, an Indigenous community in Tigray. She grew up in a place called Adigrat, a couple of hours drive from Mekelle. Up until the war started, she led a normal life with her husband and her two-year-old daughter and was studying accounting on the side while working as a retailer. 
"When the war started my life was broken into pieces," Melat told me. She remembers the beginning of the war, and how, not long after war broke out, Eritrean soldiers entered the city and the violence began.
"After Adigrat was bombed, it wasn't safe to stay any longer. I took my baby and joined seven girls to escape to a neighbouring village called Haraze, and then Eritrean soldiers caught us.
"For two weeks, they gang-raped me. For 14 days they wouldn't stop, despite my pleas to at least breastfeed my daughter. They told me they would kill her too. 
"All of us were raped, they would take turns and rape us as a group of three while saying 'we are cleansing your wombs, now you will have clean babies that are not Woyane' [a word used to refer to Tigray's fighters]. 
I want the world to hear my story and Tigray's women's story. Hear our cries. Help us seek justice.
"Me and three other girls managed to escape when the soldiers were doing a post-shift. We met an old man who joined our journey. Soldiers killed him right in front of our eyes but somehow they let us go. 
"I wasn't able to get the treatment I needed to heal, but, as I had gotten pregnant, I was able to get a pill to abort it at a hospital. 
"Because my husband worked for the government and my life was under constant threat, I had to send my daughter with a stranger, so they could give her to my mom in another village as I knew there was no way they would let us both live if we were caught again."
Melat left Tigray on Aug. 8, 2021, and is currently living at a refugee center (of undisclosed location due to safety reasons). 
"After I left the country, I managed to get to a refugee center. During my journey, I was raped several times by soldiers and human traffickers. 
"I managed to reach the refugee center alive, and I have now been here for a while but there are no proper medical facilities. I haven't received any help and I have unbearable pain in my womb. There aren't even proper places to stay or sleep. We sleep in a camp with no door. I can't sleep because I am scared someone will attack me at night.
"There is no food, but there are a few Tegaru [people from Tigray] who help us and give us food. We can't leave the refugee center to go to the shops because, when we go out, we are constantly harassed.
"I haven't gotten any justice, and I don't know what the future looks like for me. It takes up to 10 years to get through the process to leave. 
"I want the world to hear my story and Tigray's women's story. Hear our cries, we need medical assistance urgently. There is so much stigma against victims of rape from the conflict. It is not our fault. Help us seek justice." 
A Road to Recovery and Justice
Dawit Kassa is a medical doctor from Tigray who is currently living in Sudan, providing humanitarian services with the Asmlash-Grant Foundation.
The Asmlash-Grant Foundation runs a maternal and childcare health center at Amrakuba refugee camp, where around 90,000 refugees are currently living. On average, staff at the health center are able to treat around 80 to 90 patients a day. 
"Conflict gender-based violence is a very sensitive issue and it is hard to see the full impact of the cases and hard to estimate the exact numbers," Dr. Kassa told me. 
"I had been treating some of the victims of conflict gender-based violence in Western Tigray when the war broke out, but even after they flee, there have been cases in the refugee camps as well," he said.
Dr. Kassa explained that there is a huge stigma against conflict gender-based violence victims and that because of this — even though survivors largely feel comfortable and safe at the Asmlash health center as it consists of Tigrayans — many don't want to share their experiences and what they have gone through.
Conflict gender-based violence survivors face gossip, judgement, and victim-blaming, according to Dr. Kassa. They are told they are cursed, which makes it near-impossible for them to return to their communities. 
One way Dr. Kassa and the Asmlash-Grant Foundation support survivors is through what's known as "protection desks", which are made available at the health center, and are set up as a way to investigate conflict gender-based violence.
These women are suffering silently but we are not able to help as much as we wish we could.
Yet Dr. Kassa doubts their effectiveness, partly because women don't want to face the trauma and stigma that comes with sharing their experiences, partly because of the systemic barriers that block the road to justice. 
"The system is set up but most patients are not willing to tell their stories," said Dr. Kassa. "The few who are willing to take the steps to the next level never find any justice, discouraging other victims from coming out."
He highlighted that what survivors really need is a proper clinical valuation and psychological support/counselling because they are suffering from post-traumatic stress syndrome and clinical depression. They also need economic support to be able to build back their lives. 
"Jobs could create a positive environment from the horror they have seen. Economical empowerment could help them support themselves and their children," he said. "These women are suffering silently but we are not able to help as much as we wish we could."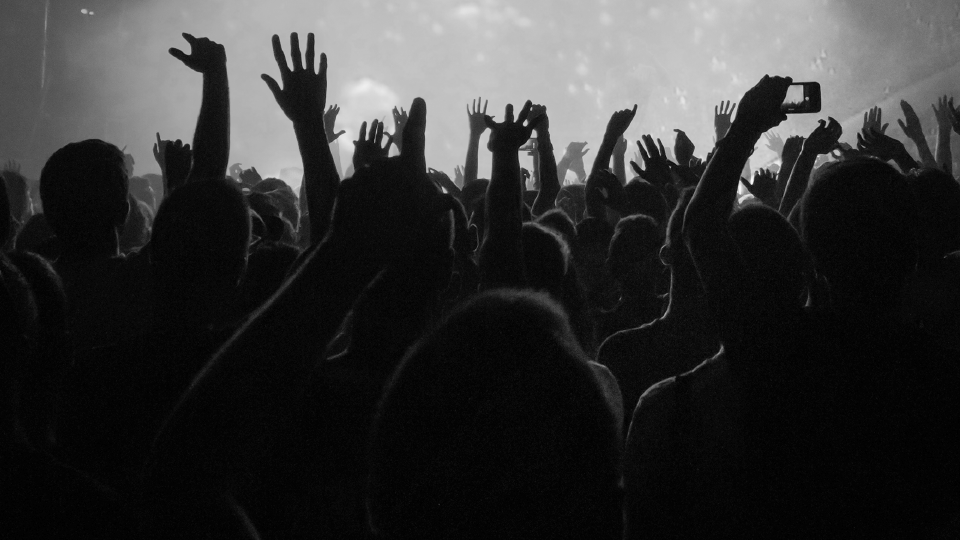 Among the numerous resource and budget issues facing those working to support women who've experienced gender-based violence in Tigray, is that there simply aren't enough health professionals in the region. Amid the widespread destruction of health facilities, there are also very few medical doctors and health professionals who are qualified to provide care for victims of gender-based violence, according to Dr. Kassa. 
"The refugees here are in a very difficult situation," he continued. "The horror they have seen in Tigray is unimaginable, and when they flee, for example to Sudan, it is not a safe or secure environment either."
"The people here used to have respect, family, and a stable job," he said. "For them psychologically and emotionally, it is difficult. The world is not giving them enough attention. Compared to Ukraine, the war in Tigray has gotten very little attention. I don't think the international community is fair."
Name It, Recognize It, End It 
​​Saba Mahderom is a board member of the Women of Tigray, an organization dedicated to amplifying the voices of women and girls of Tigray, and advocating for an end to sexual and gender-based violence during conflict and in refugee camps. 
"From the onset, the war [in Tigray] was characterized by indiscriminate and wholesale attacks on the civilian population and women's bodies have been a battleground for the entire war," she told me. "The attacks on the civilian population were very significant and intentionally targeted women, as women are the pillars of society."
She stresses that the conflict gender-based violence experienced by the women and girls of Tigray needs to be recognized as "genocidal rape". 
"The forces would hold women in camps as sexual captives and commit sexual atrocities for several days, and they would subject their family members to brutalities," Mahderom continued. "Some have lost their lives, some have been paralysed as a result of sexual violence. This has threatened their social connection. By forcing women's children or husbands to watch as they assaulted them, they degrade women and discourage them from reaching out to health workers or any professional that can assist them."
"I want the world to listen to these experts that have extensive experience in this field," she said. "When they say that it's a genocidal rape. it's very significant and it necessitates the right response. Those with the mandates and responsibility to respond to genocide, those that have the responsibility to prevent genocide, need to step up and act appropriately. It is not just sexual violence but a systematic war tactic against Tigray's women."
"Only if we call the right thing, can we get the right responses to be set up," she said. 
Women's bodies have been a battleground for the entire war.
It's now been almost a month since a peace deal was announced after both sides of the Tigray conflict agreed to "a cessation of hostilities". Yet, according to Mahderom, there needs to be greater accountability as part of the peace deal, and the women of Tigray must be included in the peace process — to help ensure their access both to justice and to comprehensive support and medical care. 
While the Ethiopian government has said it will hold perpetrators accountable, less than a dozen military people have been found to be guilty, according to Mahderom, while thousands of women have been subjected to sexual violence.
Meanwhile, campaigners like Mahderom are raising legitimate fears that, with the peace deal, the very same forces who committed these crimes against women will be back in Tigray and the atrocities will continue.
For right now, however, she is focused on the immediate support needed by women in Tigray: humanitarian assistance beginning with basic necessities like food, medicine, and social and psychological support. 
"We need to keep them alive," she said. "They need the right post-traumatic care for what they've been subjected to and continue to be subjected to, and they need a platform to speak about their experiences. They need appropriate investigations, accountability, justice, and reparation."