Girls & Women
10 Movies From TIFF That Prove the Future of Film Is Female
This year will hopefully mark the start of a new trend for TIFF.
This year, the Toronto International Film Festival has made a point of showcasing women in film, both in front of and behind the camera.
Beloved Global Citizen (and one of the hosts for this year's festival in Central Park) Priyanka Chopra was the guest of honour at the TIFF Soirée, an event with proceeds going to Share Her Journey — a movement that works to increase participation, skills and opportunities for women in film.
This year will hopefully mark the start of a new trend for TIFF. One-third of the films at the festival were directed by women, and 42.4% of the short film creators are female-identified.
And it's not just directors and short filmmakers that are sweeping the red carpet. This year's films showcase a number of strong female leads too — characters depicting the lives of real women and fictional badasses too.
With so many options to choose from, here's a list of 10 to help you get started.
1. "55 Steps"
With two strong leading ladies, "55 Steps" tells the powerful story of Eleanor Riese, a mentally ill woman who fought with her lawyer, Colette Hughes (Hilary Swank), for the right to greater control when it comes to taking medication.
2. "I am not a Witch"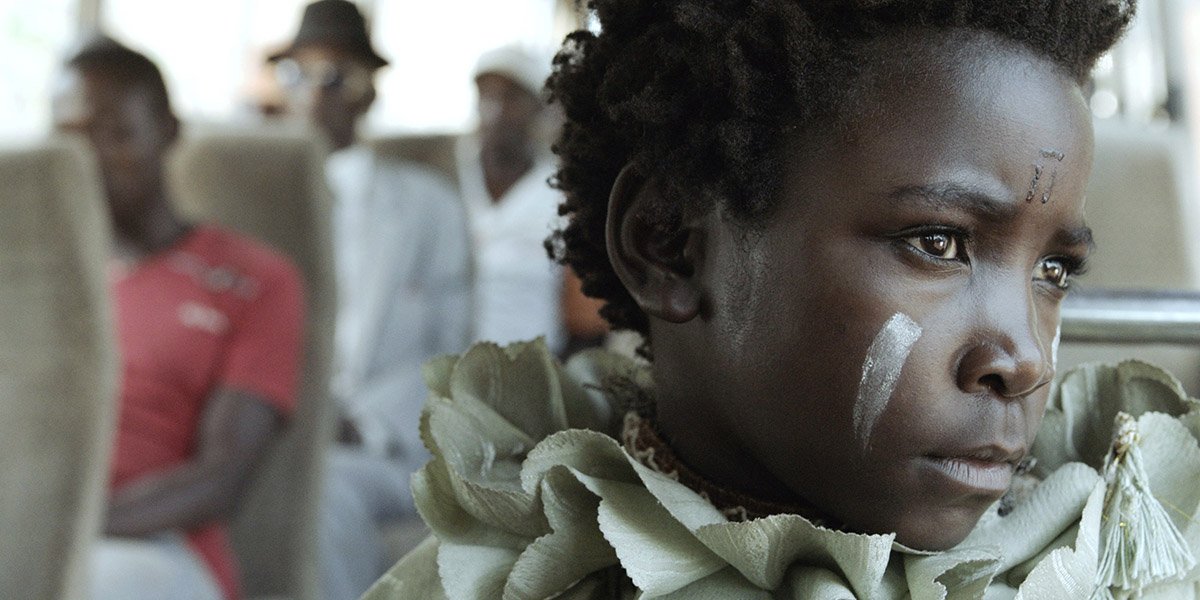 Image: Courtesy of TIFF
"I am not a Witch" is Rungano Nyoni's first feature film and not only is the lead character a girl, but the film is in part a critique of society as it relates to gender. The film is vastly different from others on this list as it is fable-like, with interludes of realism peppered throughout.
3. "Lady Bird"
"Lady Bird" is Greta Gerwig's solo directorial debut and another on the list with two strong women at the heart of its story. The film follows the ups and downs of adolescence with feisty lead character Christine McPherson (Saoirse Ronan) and her critical mother (Laurie Metcalf).
4. "The Breadwinner"
Directed by Nora Twomey, "The Breadwinner" has a female director as well as a female lead, and was produced by Angelina Jolie. Based on Deborah Ellis' award-winning novel, this animated film follows the story of an 11-year-old Afghan girl who disguises herself as a boy so that she can work to help her family and search for her father after he is arrested by the Taliban.
5. "Professor Marston & the Wonder Women"
While this story is in some ways about a man, the real interest lies in the creation of the female icon Wonder Woman. It is directed by the charismatic Angela Robinson and tells the story of how William Moulton Marston (Luke Evans) came to create Wonder Woman by being inspired by two real-life wonder women — he lived as a trio with his wife, Elizabeth (Rebecca Hall) and their partner Olive Byrne (Bella Heathcote).
6. "A Fantastic Woman"
A painful but beautiful film, "A Fantastic Woman" follows the life of a young transgender woman coping with the loss of her older lover, Orlando (Francisco Reyes), while also dealing with his family's personal attacks and police investigations following Orlando's death.
7. "Battle of the Sexes"
"Battle of the Sexes" relives the tennis match between Billie Jean King (Emma Stone) and Bobby Riggs (Steve Carell) that sparked a sexual revolution. It serves as a reminder of the ever-existent sexism seen today. Feminist King is nothing short of a female champion and her character is fun, humorous and inspiring.
8. "Breathe"
While "Breathe" is more of a love story, it's also an example of female strength. When Robin Cavendish (Andrew Garfield) get polio and becomes paralyzed from the neck down, he refuses to give in to his disability. He and his wife Diana (Claire Foy) begin campaigning for rights for the disabled, also creating respirator wheelchairs and hydraulic lifts. Diana shines as a beacon of strength in this film, showcasing an inspiring woman who is an incredible caregiver and hero.
9. "First They Killed My Father"
Angelina Jolie co-produced, co-wrote, and directed this film, which is an adaptation of Loung Ung's memoir. Ung's story recalls her devastating childhood under the Khmer Rouge regime in Cambodia. Jolie and Ung also attended the Women in the World Summit in Toronto on Monday.
10. "Don't Talk To Irene"
Irene Willis (Michelle McLeod) is an overweight teenager who dreams of becoming a cheerleader. When things don't pan out the way she intends, and she ends up forced to volunteer at a long-term care home, she creates her own dance crew. Like so many other women, Willis can be funny and still empowering.
Just as these titles vary in topics, Global Citizen campaigns on a number of different issues including gender equality, health and citizenships. You can take action here.