---
Why Global Citizens Should Care
To create an equal world where everyone is free from extreme poverty and the burden of inequality, we must fight against all forms of racial injustice throughout the world. Everyone, everywhere, must be able to live a life with dignity, equal rights, and opportunities. You can make this happen by taking action with us here.
---
When he was 19 years old, Anil Wasif immigrated to Canada from Bangladesh to study at the University of Toronto.
He quickly settled in with six other immigrants from Rwanda, Senegal, Ecuador, Kazakhstan, Kazan, and Brazil — a group he jokingly refers to as "the minorities." The group of friends often discussed their experiences of racism in Canada. 
"[They] gave me a second eye for cultural sensitivity — one that was empowered by the closely-knit cultural mosaic we call Toronto," Wasif told Global Citizen.
Almost 46% of Toronto's population is made up of  immigrants, according to an official census conducted in 2016, but racial tensions persist across the city — and around the country as a whole. 
On May 27, Rachel Korchinski-Paquet, a 29-year-old Black woman, died following an exchange with the city police. Her death sent shock waves through the streets of Toronto — with many Torontonians taking part in peaceful protests to condemn the persistence of systemic racism in Canada and around the world.
These events prompted Wasif, now 26, to take action.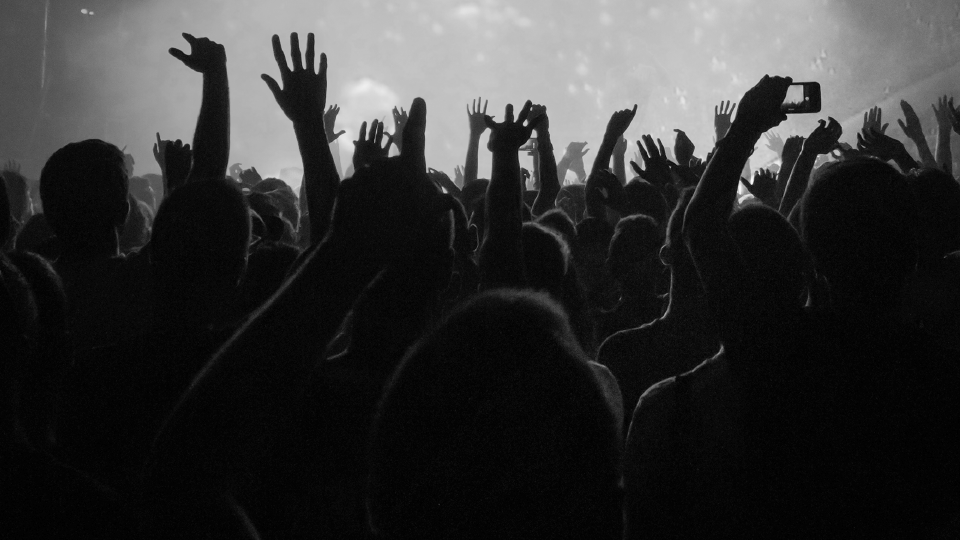 Through his newly launched project, Toronto Talks Privilege, the senior consultant at Ontario's Ministry of Government and Consumer Services hopes to create a book of 100 stories documenting the impact of privilege on the lives of 100 Black Torontonians, young and old.  The idea is to amplify Black voices and provide a platform for the non-privileged to speak up about their personal experiences.
"I was planning a project to capture this by documenting 100 stories from Torontonians about anything they wished to share on a piece of paper. When I saw the scene of George Floyd being choked to death by a police officer ... I couldn't sleep," Wasif told Global Citizen. 
He added: "Every night, I went to bed wondering how else I could help raise awareness on ending racism across the world. [I wanted to create] something tangible that resonates [with] the way I think of Toronto and creates a space for listening to the stories of Black experience in 2020. And that's when it hit me, there couldn't have been any better time to do the project I was thinking of than now. Connecting and reconnecting with some of my closest Black friends, I ran the idea by them and once they joined in, we were ready to go."
But what exactly is privilege?
The term, which first appeared in the 1980s, refers to certain social advantages, benefits, or degrees of prestige and respect that an individual has by virtue of belonging to certain social identity groups. These privileged social identities — of people who have historically occupied positions of dominance over others — include white people, men, heterosexuals, Christians, and the wealthy, among others, according to Dr. Justin García, associate professor of anthropology at the University of Millersville.
When trying to navigate privilege, it is important to learn about its manifestations, but also about how some people can benefit or suffer from it. 
According to Wasif, one way to do this is through storytelling.
"I realized that many of my non-Black friends start to understand the situation better by hearing stories," he wrote in his fundraising campaign on Kickstarter. "So in consultation with many, we decided to create a project to document how social privilege is experienced by people on the other side of it."  
The funds raised will help cover the costs required to create and produce the book, and each person who contributes to the project will receive a copy of it. 
Those affected can submit their story through a form. Whether a poem, a photo, or an illustration, there is room for creativity — so long as the story is authentic and captures an individual's experience of being Black and confronting privilege. Contributors are also welcome to remain anonymous.
For each book sold beyond the first 100, one copy will be donated to a local library or community centre in Toronto — so that every dollar raised goes to a good cause.
And while Wasif is aware that this initiative will not put an end to racism, he hopes to shed light on a reality that is often overlooked.
"Diversity is our strength. Empathy is our nature. Let us come together to AMPLIFY the Black voices around us," he wrote.