World leaders are stepping up to create a pathway toward reversing the impacts of climate change.
The US and the European Union, the two largest natural gas consumers, launched the Global Methane Pledge at the United Nations Climate Conference COP26 in Glasgow on Tuesday, according to Reuters. Leaders of countries across the globe are gathered at the conference to ensure the implementation of the 2015 Paris agreement to promote climate change mitigation, adaptation, and financing. The goal of COP26 is to get countries to greatly reduce carbon emissions and achieve net zero by 2050.
The Global Methane Pledge is the single biggest effort governments can make to limit global warming to 1.5 degrees Celsius above pre-industrial levels, according to Bloomberg, and could be the most substantial result of COP26. 
Here's everything to know about the significance of the Global Methane Pledge.
What Is the Global Methane Pledge?
First announced in September, the Global Methane Pledge is a joint agreement to slash global methane emissions by 30% from 2020 levels in all industries by 2030, according to Bloomberg. Cutting methane could reduce global warming by 0.2 degrees Celsius by 2050, reducing the severity and frequency of extreme weather events caused by climate change.
Scientists believe cracking down on the fossil fuel industry could reduce warming by 0.3 degrees Celsius by 2040, according to the BBC. 
How Does Methane Contribute to Global Warming?
Methane, a primary component of natural gas, accounts for about a quarter of all the heat trapped in the atmosphere since the pre-industrial era, according to Bloomberg. The oil and gas industry has increased methane over the past 50 years and it reached record levels in the atmosphere in 2019. The fossil-fuel industry is the major culprit in methane emissions and human activity — such as leaky oil and gas infrastructure like wells and pipelines, old coal mines, agriculture, and landfills — account for most of the damage. A May report on methane emissions from the UN Environment Programme urged immediate methane cuts and said it's the strongest measure that can be taken to slow down climate change over the next 25 years, according to NPR.  
Methane is the second biggest contributor to greenhouse gases after carbon dioxide, according to Reuters, and 28 to 34 times as warming as CO2 over a century. While methane can trap heat at higher rates than CO2, it degrades quickly and breaks down in the atmosphere faster. Atmospheric levels of methane have climbed 150% over the past 200 years while global CO2 levels have risen about 50%, according to Bloomberg. If countries take action now, the Earth's temperature could drop almost immediately.
Neglecting to address methane would make it unlikely to reach the Paris agreement's goal to limit global temperature rise to 1.5 degrees Celsius above pre-industrial levels, according to Reuters.
While methane is difficult to detect and measure, addressing methane leaks is one of the easiest and cheapest climate issues to fix because it doesn't require major technological advances, according to Bloomberg. Capturing methane has the potential to benefit companies financially because it would allow them to capture more product.
Cutting methane will also promote public health benefits within the decade and climate benefits within two decades, experts say. 
"It's [methane] also an air pollutant that's responsible globally for half a million deaths and hundreds of thousands of asthma-related hospitalizations annually," Canadian Prime Minister Justin Trudeau said. "That's why Canada welcomes the Global Methane Pledge."
The International Methane Emissions Observatory will work to hold signatories accountable and will start by prioritizing tracking the fossil fuel industry, according to the New York Times. 
Who Is Supporting the Global Methane Pledge?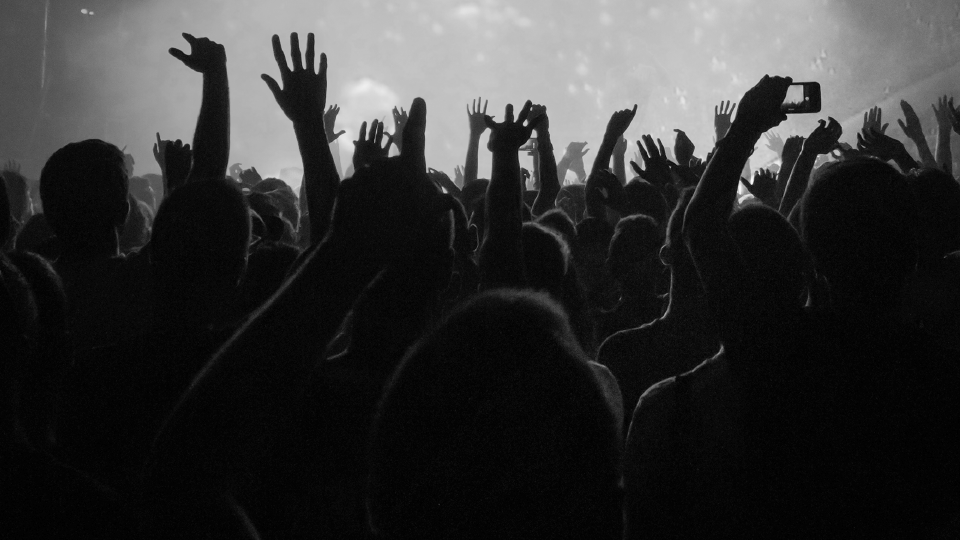 President Joe Biden and European Commission president Ursula von der Leyen shake hands after talking to reporters during the G20 leaders summit, Sunday, Oct. 31, 2021, in Rome.
Image: Evan Vucci/AP
The EU and the US championed the pledge, which could impact emissions domestically and within their supply chains, having a global ripple effect, according to Bloomberg. The US is the world's biggest oil and gas producer, while the EU imports the most gas. Researchers believe the increase in methane emissions since 2008 is due to gas fracking in the US, according to the BBC, but the Trump administration ignored the country's contribution and rolled back methane regulations in 2019. 
The U.S. and EU are proud to announce over 100 participating countries and over $300M in financial support for #GlobalMethanePledge, formally launched today @COP26. Success will mean >0.2C reduction of warming by 2050, which is crucial to keeping 1.5C within reach.

— Special Presidential Envoy John Kerry (@ClimateEnvoy) November 2, 2021
Ursula von der Leyen, president of the European Commission, said reducing methane emissions is "one of the most effective things we can do" to fight climate change and called the gas "the lowest-hanging fruit."
"We cannot wait for 2050 — we have to cut emissions fast," she added.
More than two-thirds of the global economy (more than 100 countries) have signed on to the pledge, but several top emitters have yet to join. 
The methane pledge is official. Wow. To build such an amazing coalition of over 100 countries. Now the real work begins. #cutmethane. pic.twitter.com/iSutGVHsuS

— Jonathan Banks (@jmbanks) November 2, 2021
Brazil, one of the world's five biggest methane emitters, signed on Tuesday, according to Reuters. Meanwhile, China, Russia, and India contribute to about a third of methane emissions and have not joined the pledge. Iran, Turkmenistan, and Australia were responsible for super-emitting methane events in recent years and also haven't signed, according to Bloomberg. 
"This isn't just something we have to do to protect the environment or future," US President Joe Biden said. 
"It's an enormous opportunity ... for all of us, all of our nations to create jobs and make meeting climate goals a core part of our global economic recovery as well." 
What Do Climate Experts Have to Say About the Global Methane Pledge?
Environmental groups have applauded the pledge but are stressing the need for a plan to implement real change.
Critical progress in action at #COP26! More than 100 world leaders commit to slashing methane emissions by 30% by 2030. This is a pivotal move to slow global warming and keep us on track to limit warming under the 1.5°C threshold. pic.twitter.com/tb3Sfc9QZP

— EDF (@EnvDefenseFund) November 2, 2021
"For too long this potent super pollutant has fallen off the agenda at major climate summits while its emissions have risen to all-time highs," Sarah Smith of the Clean Air Task Force told NPR. 
Acting slowly puts the world at risk of "pushing our planet closer to potentially irreversible tipping points," she added.
Some scientists are also urging for the commitment to go even further with a pledge to reduce methane emissions by 50%, as opposed to 30%, to prevent warming more effectively.