Health
Thank You Festival Action: Now is the time to protect our future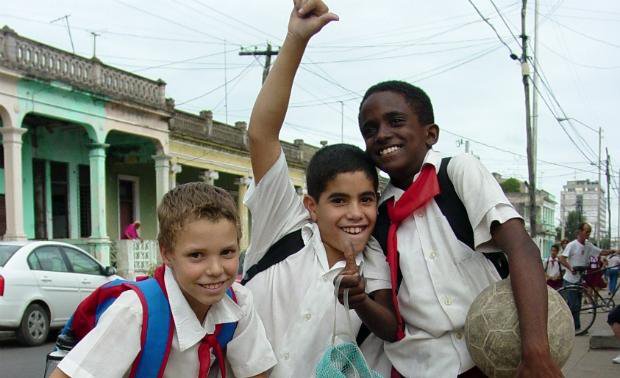 Adolescents and youth comprise one quarter of the population today, with 1.5 billion people between the ages of 10 and 25.
Over the next year, a new global document and framework - the Post-2015 Development Agenda - will determine which key issues become a global focus for governments around the world to benefit the needs of every girl and boy, man and woman.
Without a concerted effort by all countries to both protect and empower youth in this new development agenda, we will not succeed in protecting the human rights of all over the next 15 years.
Over the last few years, many of these young people – especially those who live in poverty and are discriminated against, particularly girls and young women – have been left out, or poorly served, by global development efforts.     
In order for children and youth to thrive, we are asking Member States to call for 6 key things to be included in the Post-2015 Agenda.   
1.    Quality education, at least through secondary level
In developing countries, the percentage of non-literate youth is 12.1%, with Sub-Saharan Africa standing at 29.6%, and South and West Asia standing at 18.5%.
2. Training and entrepreneurship skills development to enable employment
40% of the world's unemployed are youth. Global adult unemployment rate is 4.5%  with global youth unemployment standing at 12.6 %.   
3. Comprehensive education on health, sexuality, gender equality and human rights for all adolescents and youth. 
Sex education can reduce teen pregnancies and increase the use of contraception by 40%.
4. Access to quality health care services, in particular to sexual and reproductive health services and information, especially for adolescent girls, that respect confidentiality and privacy, and are supportive and non-judgmental.
More than 50% of indigenous youth either don't have access to information about contraceptives, or if they do, the information is either false or not comprehensive.  
5. Public safety for girls, including programs for the most disadvantaged and at risk girls;
Over 300 million young people under the age of 25 are living in countries affected by armed conflict, including many internally displaced persons and refugees who are never counted. This exposes them to high levels of violence and crime as well as falling victim to child-trafficking and sexual violence.  
6. Participation of young people in decision-making that affects them.
In Tanzania, young people's knowledge and participation in policy development, implementation and monitoring is at a shocking 10.4%. Children and young people's participation in decision-making is a long-term investment in promoting sustainable and democratic social processes at the local and global levels.  
Sign the petition calling on Member States to ensure that the human rights of all children, adolescents and youth are protected and fulfilled, and that they are well prepared to help create and lead the world that they inherit.
---
Take all of the Thank You Festival actions here