On a recent trip to a Target in San Francisco, financial crimes analyst Jane Natoli noticed a new item locked inside the glass cases typically reserved for popular video games and pricey electronics — camping tents.
Napoli tweeted a photo of the surprising security measure along with the caption, "Just sit with that thought for a minute."
Thousands of people liked, retweeted, and commented on her tweet, noting that Target had likely secured the tents to stop homeless people from stealing them.
Target in San Francisco has to lock up its tents. Just sit with that thought for a minute pic.twitter.com/OuUGyWZ6gX

— Jane Natoli 🥑🚲 (@wafoli) February 19, 2018
Take action: Help the Most Marginalized and Vulnerable Find Shelter
Target acknowledged that it locked up the tents to prevent shoplifting but did not say the measure was aimed at discouraging the homeless.
"Due to a large number of thefts, we took additional steps to protect the merchandise at our Target Metreon store, including putting high-theft items in locked cases," a Target spokesperson told Business Insider.
A 2017 point-in-time citywide survey of street-homeless individuals identified nearly 7,500 homeless people. About 58% of homeless San Franciscans stay in parks, makeshift encampments, or other public spaces.
The tents are just the latest subtle shift in urban life that highlights the homeless crisis affecting cities around the world. In the UK, a city's decision to install bars on park benches to stop homeless people from sleeping on them sparked a movement against such "hostile design."
In San Francisco, an artist has posted "Housing Displacement Facts" labels on vacant buildings to highlight the need for more adequate housing. Meanwhile "Security Robots" have harassed people sleeping in public spaces in the city.
Global Citizen campaigns on ending poverty and ensuring all people have a safe home. You can take action here.
Read More: The US Homeless Population Just Rose For the First Time in 7 Years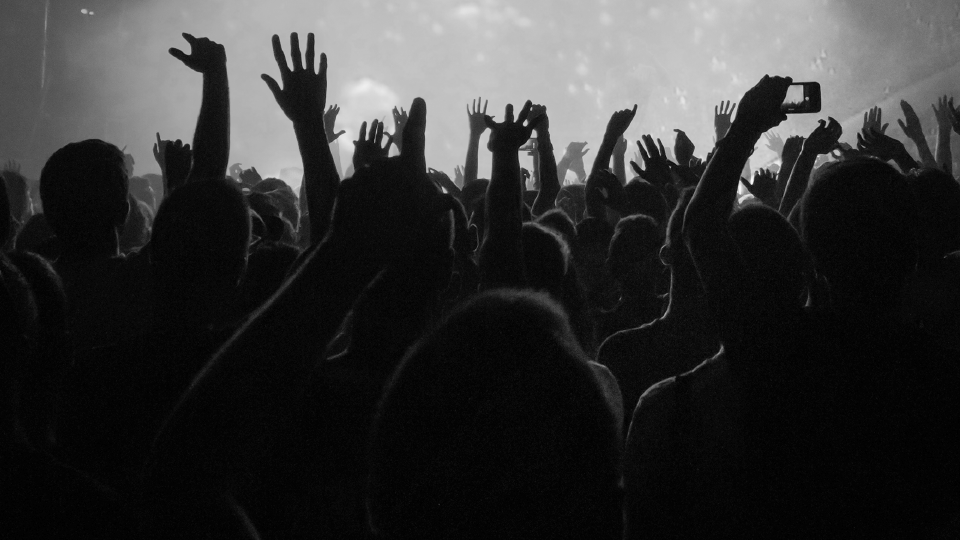 Image: Shannon Badie/Flickr
In 2017, the US homeless population increased for the first time in seven years, due in large part to high rates of homelessness in Western states. In California, Oregon and Washington, the number of people living in public spaces, cars, or tent cities has increased by 23%.
San Francisco has one of the highest street homeless populations in the US. For comparison, roughly 60,000 people stayed in the New York City shelter system each night throughout 2017, but the city's annual point-in-time survey — known as the HOPE Count — identified 3,892 individuals as street homeless in part because New York City has a unique right-to-shelter mandate that enables anyone experiencing to receive temporary shelter.
"We've been hearing that homeless camps and people have been moving all over the city for quite some time now, [but] we hadn't seen a rise like this before," San Francisco supervisor Lee Fewer told the San Francisco Gate after learning the homeless survey results. "It's extremely alarming. It just seems like the problem gets bigger and deeper.
Read More: In 2017, Violence and Injustice Killed at Least 188 Homeless New Yorkers
San Francisco's skyrocketing expensive housing and high cost of living make it extremely hard for homeless people to secure adequate housing in the San Francisco area.
And this seemingly insurmountable challenge causes serious emotional distress for thousands of homeless residents.
"There's this abject humiliation and embarrassment," one homeless resident told the Guardian. "I'm astounded that my life is here."