Why Global Citizens Should Care
Marriage equality is critical in the broader fight for human rights. The United Nations urges countries to become more tolerant and inclusive. You can join us in taking action on related issues here.
---
Taiwan legalized same-sex marriage in a vote on Friday, becoming the first country in Asia to do so, according to CNN.
The new law will go into effect on May 24, after which same-sex couples can begin to apply for marriage licenses.
"This is massively significant on a couple of levels," Kyle Knight, an LGBTQ researcher at Human Rights Watch, told Global Citizen. "First of all, obviously, for the people in Taiwan who fought for this, it's going to provide them access to a whole cascade of rights in terms of raising a family, privacy, employment, and so on."
"It's also really important for the whole region," he added. "Any time you have a government that stands up against popular opinion and says 'nope, it's our duty to protect people,' it signals that they are actually thinking about this in a broader framework. This is not just an LGBTQ rights victory, it's a human rights victory. It's about fundamental equality, and that's where the government stood, rather than bowing to the winds of the political moment."
Before the vote, tens of thousands of demonstrators turned up for a rally outside the parliament to encourage legislators to approve same-sex marriage on Friday, the New York Times reports.
Despite this outpouring of support, Taiwan's decision may be an example of the law outpacing public sentiment. In a referendum on same-sex marriage last year, 67% of voters disapproved of the measure.
Knight said the referendum might not be an accurate reflection of public opinion because a vicious anti-LGBTQ campaign was waged in the months leading up to the vote, and the referendum itself was worded in a confusing way. 
"Taiwan has been looked at as a beacon of tolerance in recent years," he said. "They hold really big pride parades in Taipei, and there's a lot of visibility for these issues." 
"Fundamental rights shouldn't be up for a public vote," he added.
Either way, legislators could no longer delay addressing the issue. They were on Supreme Court-mandated deadline to amend the existing marriage law after the country's top judges ruled that same-sex couples could not be excluded from the opportunity to marry.
Read More: Gay Pride Crackdown: 4 Things to Know About LGBTQ Rights in Cuba
LGBTQ advocates in Taiwan agreed that the new law is a historic victory for equal rights.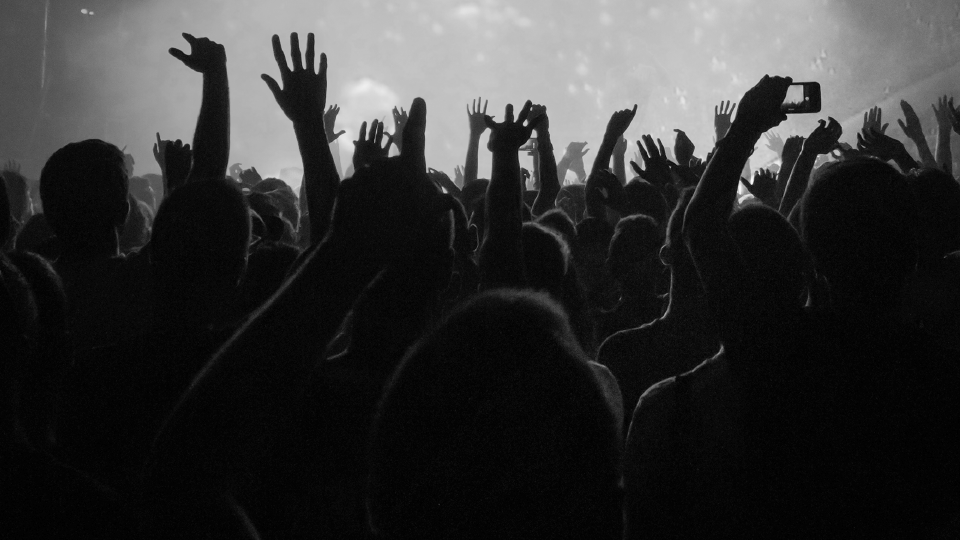 Same-sex marriage supporters cheer outside the Legislative Yuan Friday, May 17, 2019, in Taipei, Taiwan.
Same-sex marriage supporters cheer outside the Legislative Yuan Friday, May 17, 2019, in Taipei, Taiwan.
Image: Chiang Ying-ying/AP
"We hope this landmark vote will generate waves across Asia and offer a much-needed boost in the struggle for equality for LGBTI people in the region," Annie Huang, acting director of Amnesty International Taiwan, said in a statement.
"We are filled with pride and joy that from next Friday same-sex couples in Taiwan will be able to marry and finally have their love and relationships recognized as equal under the law," she added. "But the Taiwanese government must not stop here; it needs to act to eliminate all forms of discrimination on the grounds of sexual orientation, gender identities and intersex status."
The new law follows a spate of advances around the world. In recent years, countries including Australia, Malta, and Germany have legalized same-sex marriage.
Read More: LGBTQ Groups Banned From Organizing Around the World: Report
Knight said that countries throughout Asia could be influenced by Taiwan to advance LGBTQ rights. Countries like Nepal, which has delayed acting on a Supreme Court ruling calling for marriage equality for more than a decade, and Japan could pass marriage equality in the near future. 
"The LGBT rights movement is not a global north or western movement," Knight said. "There's incredible progress across the world."
Elsewhere, however, LGBTQ rights have been rolled back.
Countries such as Chad have criminalized homosexuality in recent years, and others like Nigeria have increased punishments for LGBTQ people. Violent crackdowns on LGBTQ people are taking place in countries such as Chechnya, Egypt, and Tanzania, Globally, more than 73 countries outlaw homosexuality. LGBTQ people in eight countries can be killed by the state for engaging in same-sex relations, according to the World Economic Forum.
Brunei recently passed a law that punishes same-sex acts with the death penalty, though it has been temporarily lifted after global backlash.
The fight for LGBTQ rights faces many challenges around the world, but Taiwan's new law may spur other countries to take a similar step toward equality.
"I think it shows a cascade in the positive direction that these governments want to be known as the ones who welcome and celebrate diversity," Knight said.