Chris Temple and Zach Ingrasi are documentary filmmakers who create films from their experiences in unfamiliar and confronting circumstances. Their film Salam Neighbor took them to a refugee camp in Jordan, where they met Ismail Al-Hariri, a young father who was trying to make sure children received quality education. Al-Hariri was resettled in Antigonish, Nova Scotia, this past June, after a group of Canadians watched the documentary and raised the funds for the move.
---
When Ismail Al-Hariri was 26 years old, he fled his native town of Daraa, Syria, with his mother, his wife, and their 8-month-old daughter.
It was late, around 11 p.m. or 12 a.m., because they had to attempt to cross the Jordanian border in secret, away from the patrolling Syrian army.
People gathered at a meeting point near the border, where they were received by organizers who were helping refugees safely get into Jordan. From there, they walked.
"We walked for about two hours in the dead of night, trying to make as little sound as possible so that we could pass by the army on the border," Al-Hariri told Global Citizen. "No one was allowed to smoke or eat or anything."
The babies in tow were given sleeping pills so that they wouldn't cry, he explained.
The group successfully reached the border and were greeted by the Jordanian army, who helped direct them to Za'atari refugee camp.
This group was lucky. Another group followed about 20 days later and they were caught, Al-Hariri said. Some people were able to escape, others were arrested — some are still in prison today.
For Al-Hariri, the final decision to leave home came in 2012 when his city was under attack. His home was being destroyed, his mom's health was deteriorating, and he was becoming increasingly worried for his family's safety.
"It's extremely difficult to leave any place that you've lived for a long amount of time, but the most difficult thing [for me], was the fact that I had to determine the fate of my family members," he said.
Al-Hariri and his family went through UNHCR, the UN refugee agency, to gain access to the Za'atari refugee camp. They were welcomed into the camp and provided with food and shelter.
"At first, it felt like it would be very quick. We thought … that everyone would return soon after," Al-Hariri said. "But it became apparent that it was going to get worse and worse and over time."
The Za'atari refugee camp, which is near the northern Syria-Jordan border, was established in 2012 to help with the Syrian refugee crisis. For Al-Hariri and thousands of others, this temporary camp soon turned into a long-term home. Today, it is home to nearly 80,000 Syrian refugees, according to the UNHCR.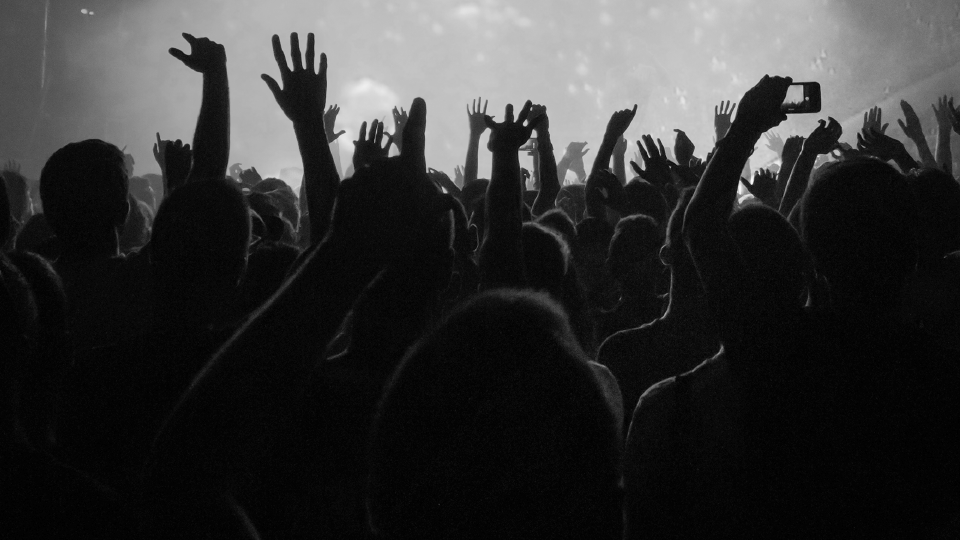 Al-Hariri in the Za'atari refugee camp in Jordan.
Image: Salam Neighbor
Life doesn't stop in the camp. People have babies, some children are enrolled in school, and people look for work — but finding jobs is a struggle and many rely on humanitarian aid to feed themselves and their families.
The young father and his family spent six years in the refugee camp.
His roles within the camp changed from time to time, but Al-Hariri was consistently volunteering.
"Volunteer work is my passion. I just generally love to help people, and it's just always been something that I loved to do," Al-Hariri explained.
He worked with International Relief and Development, an organization within the camp that was invested in putting an end to child marriage. He was also one of the founders of a Syrian youth committee, a group of young men dedicated to helping improve conditions in the camp, specifically when it came to education.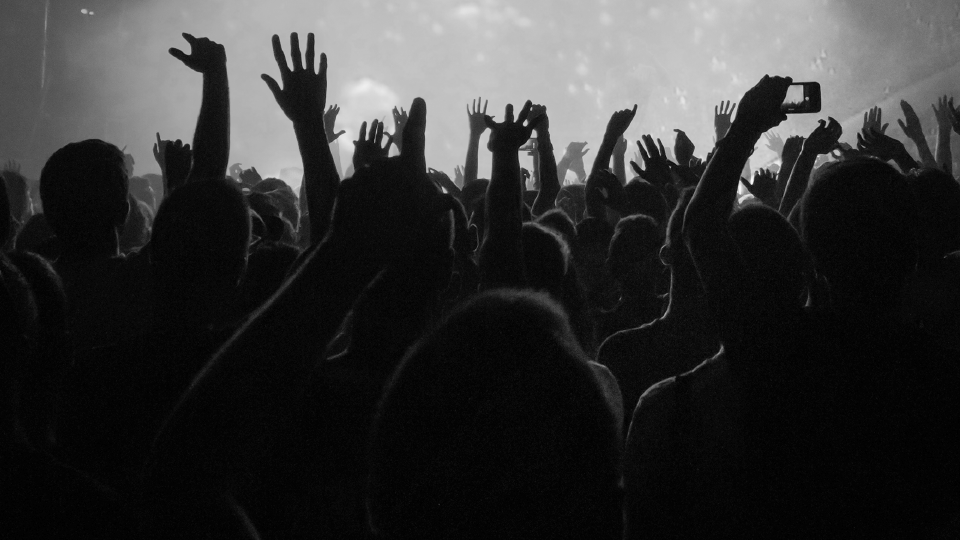 Al-Hariri is pictured here with Raouf, a boy he was encouraging to return to school in the camp. Raouf once dreamed of becoming a doctor, but at the time of filming Salam Neighbor, he was afraid to attend school because his school was bombed in Syria.
Image: Salam Neighbor
"We saw a lot of young kids being forced to work, not getting educated and [we] believed that these kids were the future of Syria — they were the people who were going to build it back up, so we wanted to make sure that they didn't get cut off from education," he said.
The Syrian youth committee found ways to encourage children to return to school, like putting on a play that had characters confronting the same issues as the children in camp, but that would end with them returning to school.
"I believed that if they didn't get an education, that that would be what would ultimately would destroy Syria indefinitely — because they are the ultimate future," Al-Hariri said.
Al-Hariri welcomed three more children into his family while living in the camp.
He also met Chris Temple and Zach Ingrasi there, who were filming their documentary Salam Neighbor. They followed Al-Hariri's story.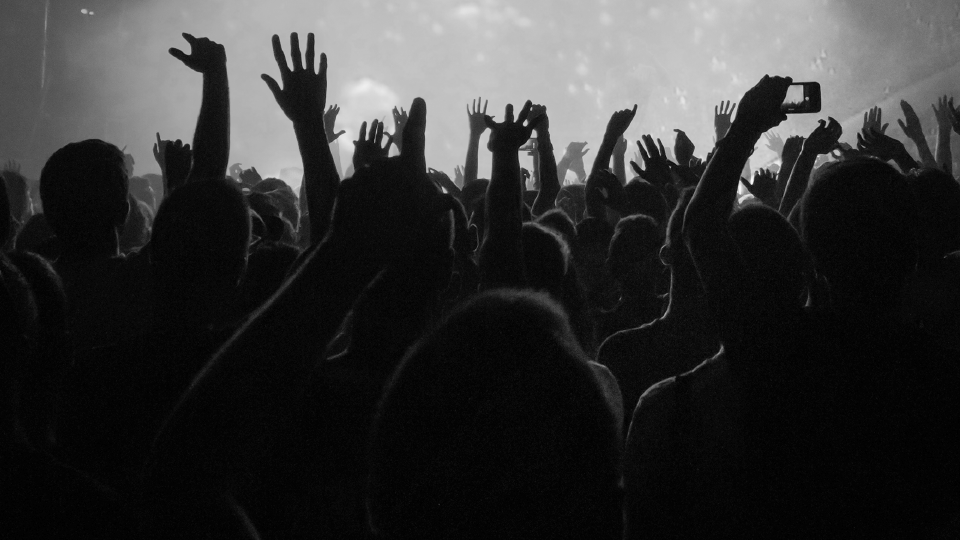 Al-Hariri spent six years in the Za'atari refugee camp in Jordan.
Image: Salam Neighbor
Over time, and through contact with Temple and Ingrasi, and the organization he volunteered with, Al-Hariri and his family decided it was best for them to try to find a new country to call home.
And that is where the community of Antigonish, Nova Scotia, comes in.
After seeing Al-Hariri in Salam Neighbor, a group of Canadians raised the necessary funds to pay for the cost of Al-Hariri's resettlement, which was facilitated through the UNHCR.
"We were extremely thankful and extremely excited when we found out," Al-Hariri said.
Al-Hariri knew little about the country that was going to becomes his home.
"But when I found out, I jumped online to read all about it: the government, what people were like there and the number of people," he said.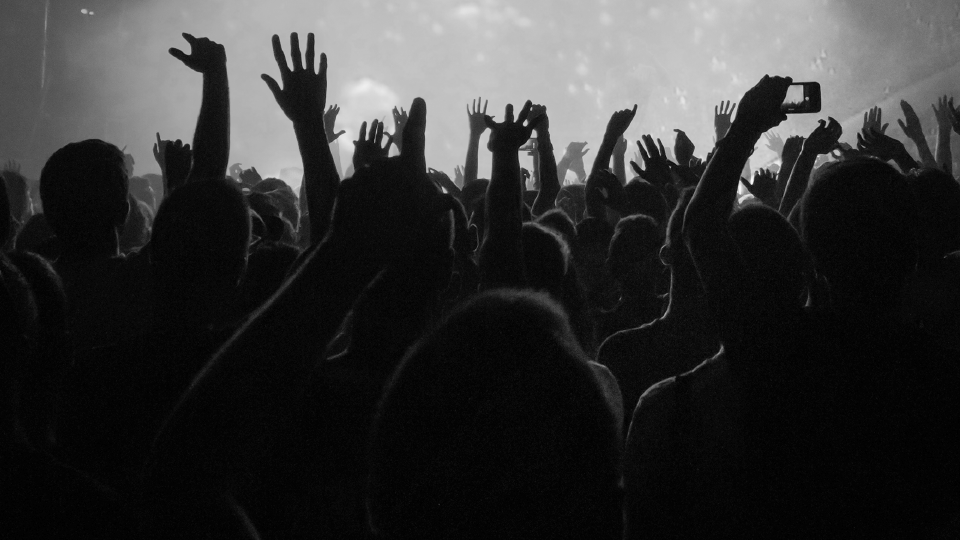 Al-Hariri met Prime Minister Justin Trudeau in Antigonish, Nova Scotia in July 2018.
Image: Ismail Al-Hariri
He even found out he had a distant cousin living in Canada.
When Al-Hariri and his family arrived at the airport on June 12, they were greeted by former Syrian refugees they had connected with online, prior to their arrival.
"The things I've been most excited about are, first and foremost, the people in the town are very nice and they've been very helpful, from the Arab to the Canadians," he said. "I also love that I'm living close to the university."
Now 32 years old, Al-Hariri wants to return to school, so living near a university means a lot to him. He's considered a degree in journalism before, but he's also now thinking about pursuing a degree in nursing.
"Because I want to continue to help other people," Al-Hariri said.
---
The interview for this story was facilitated by Jenna Kelly, director of marketing & development for Living on One, as well as Chris Temple and Zach Ingrasi, whose first film, Living on One Dollar, immerses you into the reality of extreme poverty in Guatemala. This interview was translated and was edited slightly for clarity.