Summer is here!
That means longer days, beach afternoons, and more free time than you know what to do with (hopefully). Now is the perfect time to read a great book — so that you can impress your friends with the depth of your knowledge over a glass of wine.
With a mix of non-fiction and literature, from war zones to the dinner table, these thought-provoking books will prompt you to re-evaluate your choices, the world around you, and your power to effect change. Here are 12 must-reads for every Global Citizen.
---
The Namesake by Jhumpa Lahiri
This beautiful story follows a family from Calcutta to Cambridge, detailing the lives of an immigrant family and their first-generation son as he rejects his name and heritage in favor of assimilation.
This novel forces you to think about why people leave their homes and how hard it is to begin a new life in a foreign place. The Namesake will help you connect with the experiences of immigrants and refugees.
Under the Banner of Heaven: A Story of Violent Faith by Jon Krakauer
This true story starts at the end — a double homicide committed by Mormon Fundamentalists. Krakauer then circles back, chronicling the history of Mormonism and the events leading up to the murders, drawing parallels between the development of modern Mormon Fundamentalism and the killers' journey of radicalization. Krakauer adeptly draws a distinction between religion and fanaticism, showing that one can be drawn into extremist beliefs and actions through seemingly logical steps.
At a time when many are quick to associate religious fervor with terrorism, particularly devotion to Islam, Under the Banner of Heaven will have you questioning what it means to blindly believe, what people will do for that belief, and what we call "terrorism."
Eating Animals by Jonathan Safran Foer
Full disclosure: I read this book because I liked the author's other works, not because I was particularly interested in farming practices or had any qualms about eating meat. But a month after I'd finished Eating Animals I found myself repulsed by my dinner and my knowledge — and that's when I stopped eating meat. Foer's book is part memoir, part exposé, but it's all thought-provoking. You'll salivate over the description of his grandmother's cooking and cringe throughout the chapter entitled "Pieces of Shit."
Even if this book doesn't turn you into a vegetarian, it will make you think about the impact we have on the environment, other lives, and the life your dinner lived before it ended up on your plate.
The Omnivore's Dilemma: A Natural History of Four Meals by Michael Pollan
If Eating Animals is an investigation of food and how we are commonly producing it today, The Omnivore's Dilemma is a look at food and how it has been grown historically and should be grown.
The goal of this book is not to convince you to become a vegetarian — it's to get you to understand how we interact with the world when we eat and to be more conscientious consumers of food. "Eat food. Not too much. Mostly plants."
The Glass Castle by Jeannette Walls
In this autobiography, Jeannette Walls shares a coming-of-age story almost too wild to be fiction, let alone fact. With unreliable parents and never enough money, Walls' childhood is a nomadic one as her family bounces from one tough time to another.
Using education as a way out of poverty, Walls ultimately builds her own success against all odds. This a story of how things fall apart, but also of survival and unconditional love.
The Other Wes Moore: One Name, Two Fates by Wes Moore
Author Wes Moore was born in Baltimore, a few blocks and less than a year apart from another boy named Wes Moore. Both had similarly difficult childhoods and landed themselves in trouble, but one earned a life sentence for murder, the other a Rhodes Scholarship. The Other Wes Moore is the author's attempt to identify which factors determine one's fate.
Focusing on race, discrimination, poverty, and education, this memoir will make you think about the influences that have shaped our lives, without us even knowing.
Americanah by Chimamanda Ngozi Adichie
Americanah tells the story of a Nigerian girl who moves to the US where she is forced to confront her own race for the first time. Adichie touches on race, culture, corruption, immigration, and repatriation. Her description of the girl's evolution and experiences are so clear, you feel you know her.
This book lets you walk through someone else's life with them, and paints a vivid picture of an Africa that challenges the flat "Africa in poverty" image often played up in the media.
Redeployment by Phil Klay
Redeployment is a collection of short stories that are vignettes of soldiers' lives during and after the war in Iraq. These short works of fiction are rooted in the real-life experiences of Klay and his friends, all veterans. Ranging from the mundane to grotesque, the tragic to comical, Klay's stories portray war with a rare level of complexity — it's certainly not a Hemingway novel.
This book will bring you a step closer to understanding what actually goes on in a war and the experiences of those who serve. Very likely, you'll learn that war is not quite what you thought it was.
Nineteen Eighty-Four by George Orwell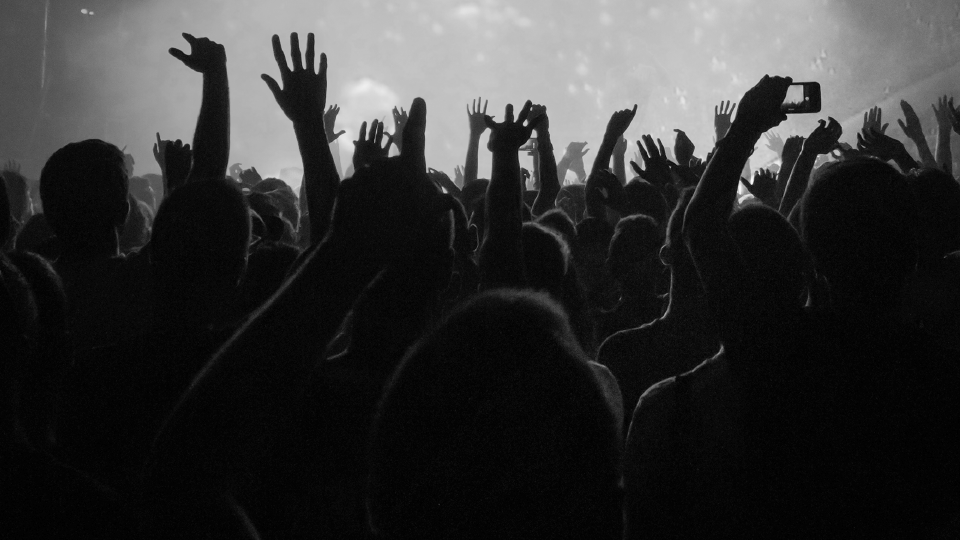 Image: Flickr: Philip Clifford
If you weren't required to read this in high school, I'm requiring you to read it now. The world of Nineteen Eighty-Four is one in which thoughts can be policed, individualism is punished, and Big Brother is always watching. This dystopian classic is just as relevant today as it was in 1949 when it was first published — if not more so.
This novel will force you to reflect on what it means to have freedom of thought and speech, and consider what privacy means in this digital age. You'll take a moment to appreciate the rights that you have, and understand the struggle of those in our modern society who are still being deprived of their rights.
King Leopold's Ghost: A Story of Greed, Terror, and Heroism in Colonial Africa by Adam Hochschild
If you thought Heart of Darkness was purely a work of fiction, think again. King Leopold's Ghost is the factual version of Heart of Darkness and sadly it's not all that different. The book sheds light on the atrocities committed by Belgian colonists in the Congo, but really it tells the story of those who recognized the ongoing injustices, challenged Leopold, and took risks to share the truth with the world.
It will inspire you to be part of movements and take action in any way you are able against injustices you encounter. King Leopold's Ghost looks back at change-makers of the past, Global Citizens of the 1800s.
White Teeth by Zadie Smith
Often taking a light-hearted tone, White Teeth, addresses serious themes: war, race, religion, poverty. Cultures and ideas clash as Smith weaves several lives together in a small borough outside of London, a microcosm of the world today.
The novel touches on unequal opportunities afforded to boys and girls and the effect of racial and religious discrimination. White Teeth offers different perspectives of the modern, globalized world in which we live.
Confessions of an Eco-Sinner: Tracking Down the Sources of My Stuff by Fred Pearce
This book is the author's investigation into where his stuff came from and where it goes. Pearce travels to South Africa to meet the people who mined the gold for his wedding ring and to Bangladesh to meet the people who made his socks. Visiting more than 20 countries to find the origin of his possessions, Pearce discovers that "fair-trade" and recycling don't always mean what you think they do.
Touching on the environmental issues, labor violations, and human rights complications behind the production of everyday objects, Confessions of an Eco-Sinner will make you take a second look at the things you own.