Environment
Stunning Photos of the World's Newest Biosphere Reserves
Biodiversity has never looked this good.
The United Nations has designated 23 new sites around the world to its World Network of Biosphere reserves — stunning natural landscapes that balance environmental and human concerns and strive for sustainability. 
The forests, beaches, and waterways were added to the list this year at the International Coordinating Council of the Man and the Biosphere Programme meeting in Paris earlier this month.
The Biosphere Reserves are places that try to reconicle biodiversity, conservation, and the sustainable use of natural resources, according to the UN. The choices are made by representatives from 34 UNESCO members. Here are some of the stunning choices from this year's additions:
Read More: Leonardo DiCaprio Just Got Mexico to Save the Endangered Vaquita Porpoise
Mono Transboundary Biosphere Reserve (Benin/Togo)
UN

This transboundary biosphere reserve is composed of mangroves, savannah, lagoons, and flood plains, as well as forests, and is home to 2 million inhabitants whose main activity is small-scale farming (palm oil and coconuts), livestock grazing, forestry and fishing.
Moen Biosphere Reserve (Denmark)
UN

This reserve is a series of islands and islets in the southern Baltic Sea, with woodlands, grasslands, meadows, wetlands, coastal areas, ponds and steep hills. There are small villages and scattered farms with a total population of about 10,250.
Savegre Biosphere Reserve (Costa Rica)
UN

This Pacific coast site holds 20% of the total flora of the country, 54% of its mammals and 59% of its birds, according to the UN. It has approximately 50,000 inhabitants, whose main activities are agriculture and livestock rearing. 
La Selle/Jaragua-Bahoruco-Enriquillo (Dominican Rep./Haiti)
UN

This reserve straddles the border between Haiti and the Dominican Republic, allowing ecological corridors between the two nations. 
Read More: 17 Photos of Your Favorite Ocean Animals to Celebrate World Oceans Day
Bosques de Paz Transboundary Biosphere Reserve (Ecuador/Peru)
UN

The foothills of the Andes are a "biodiversity hotspot" according to the UN, including dry forests, altitudes reaching up to 3,000 meters, and 59 endemic species, of which 14 are threatened.
Majang Forest Biosphere Reserve (Ethiopia)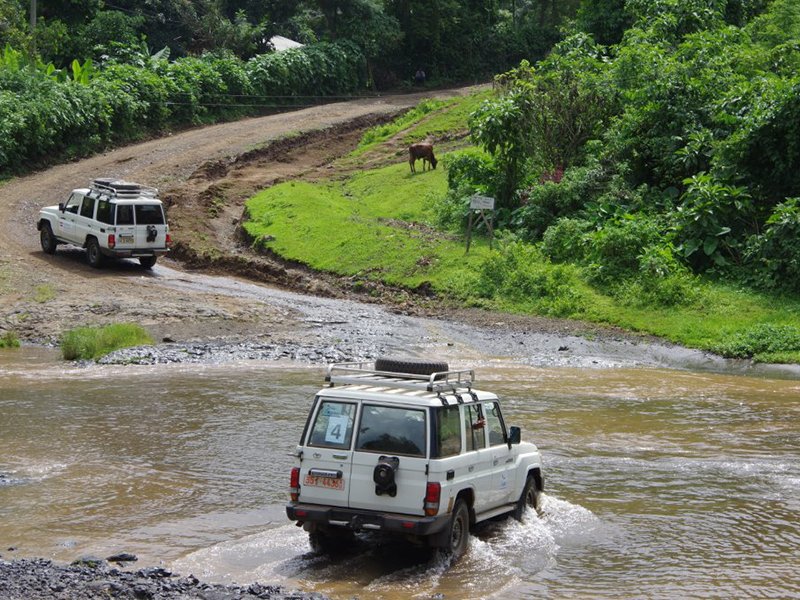 UN

The Afromontane forests are found in one of the most threatened regions in the world, along with wetlands and marshes flourishing with biodiversity, including 550 higher plant species, 33 species of mammal, and 130 bird species. 
Black Forest Biosphere Reserve (Germany)
UN

The low mountain ranges, forests, meadows and lowland moors of the Black Forest reserve is almost 70% forested. There are some 38,000 inhabitants and a culture of sustainable tourism.
Read More: These Swimsuits Look Amazing and Are Great for the Planet, Too
San Marcos de Colón Biosphere Reserve (Honduras)
UN

This site hosts thriving biodiversity as well as flower, fruit, and coffee production.
Minakami Biosphere Reserve (Japan)
UN

The eastern and western slopes of the river that divide this reserve help create biological and cultural diversity, according to the UN.
Altyn Emel Biosphere Reserve (Kazakhstan)
UN

The deserts, forests, and floodplains of the Ili River are surrounded by deciduous and spruce forests as well as salt marshes, according to the UN.
Gadabedji Biosphere Reserve (Niger)
UN

Niger's sprawling reserve of savannahs, depressions, pits, and sand dunes includes mammals such as dorcas gazelle, pale fox, and golden jackal. 
Information and media courtesy of the UN.