News
Demand Equity
Stunning Drone Footage Show Massive Destruction of Aleppo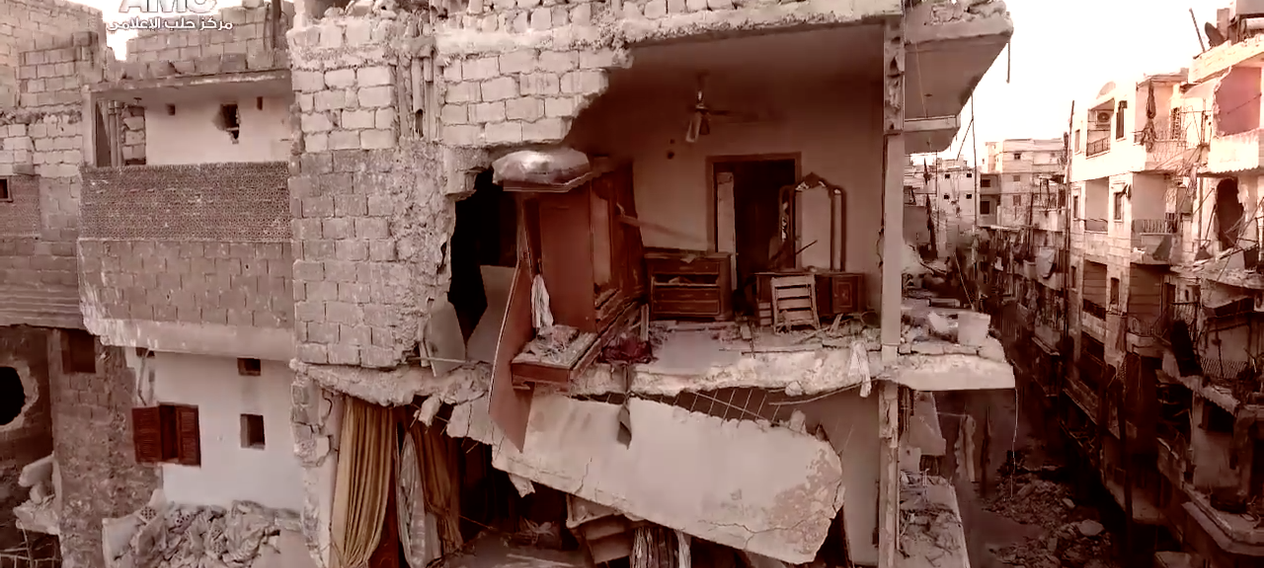 The images seem computer-generated, like those of a post-apocalyptic world: gray and beige buildings with their roofs collapsed and insides exposed, rubble filling the streets. And then you see people moving, scrambling over the debris.
The people are Syrians, the place is Aleppo, and the images are not CGI but real-life aerial drone footage showing the devastation from the recent bombing of the city by Russian and Syrian airstrikes.
Read More: France Joins US in Calling for Russia, Syria War Crimes Probe
The footage, which was filmed and released by the Aleppo Media Centre (whose Twitter account is a repository of footage from Aleppo), shows the recently bombed buildings with exposed sides. The drone captured images of lives left behind: a dresser and mirror in what was once a bedroom; shirts still on their hangers, dangling precariously off the edge of a building that's partially collapsed.
Despite the devastating destruction, Russia and Syria have increased their airstrikes on Aleppo in recent days, with reports of 150 Syrians being killed in just two days this week.
The footage was published today by The New York Times with an article penned by the Times' chief architectural critic, Michael Kimmelman, who compares the destruction in Aleppo to post-WWII Germany and Grozny, Chechnya, in 2000.
Read More: Pope Francis Is Practically Begging for a Ceasefire So Syrian Children Can Escape
Read More: Wounded Syrian Boy Is Brutal Reminder of the Refugee Crisis
"Now so hard to decipher, these crumbling apartment houses were, until lately, particular to the people who filled them with children and mementos," he writes. "With raised voices and the whispered exchanges of love and heartbreak. With music, prayers, friends, the smells of food cooking on the stove. With dreams of a better life."
"Communities incubate hope. Extinguishing this is the goal of mass murderers and tyrants. That is what the drone video shows," he writes.
An end to this horrific war doesn't appear to be close.
The United States, France, and the United Nations have all called for war crimes investigations against Russia and Syria. The US also proposed a UN resolution that would have halted the bombing in Aleppo last week, but it was vetoed by Russia, and the bombings continue.
The world has seen stark images of children covered in dust and blood, received reports about the thousands killed and displaced, and now this footage, which reveals the true scope of the destruction. What more must we see before real change occurs?