Twenty years ago, Jessica Venegas decided to test her luck as a street vendor in the bustling city center of San José. 
She was a 25-year-old single mother looking to earn a decent income, and a friend had convinced her that street vending was a good way to make money.
Venegas had been unsuccessful in getting a job elsewhere and she was eager to earn money as she had rent to pay and a baby boy to provide for. She knew that selling in San José without a permit took a lot of courage — and that you needed speed.
"I came with a lot of fear, but also a lot of need," she told Global Citizen. 
Two decades later, at 45 years old, Venegas is not only still working as a vendor in the capital, but she is also the general secretary of SITRAFINES, the Street and Related Workers Trade Union, and an advocate for workers like her around the country.
"I was invited to a meeting of street vendors in Central Park 18 years ago, and that's where my unionism path began," she explained.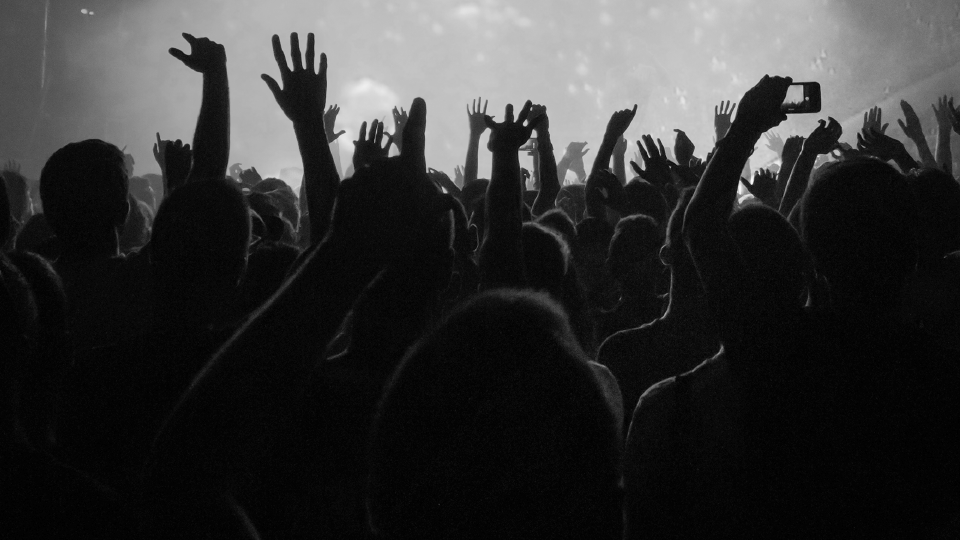 Jessica Venegas poses for a portrait in San José, Costa Rica.
Image: Rafael Castro for Global Citizen
Venegas recalls weighing in on several proposals to formalize their work, which would give street vendors the guarantee of not being pursued by the municipal police for occupying public space and access to fundamental labor rights like social security.
However, the road to formality for this sector is arduous. With limited urban planning and a growing sense of insecurity, it seems there is no place in San José for its 10,000 street vendors. Still, they are there, working every day, loudly offering up all kinds of products — ready to flee when it is necessary. 
In 2012, following an appeal filed by a resident of San José, the Constitutional Court ordered the Municipality of San José to take measures to address the growing number of street vendors that hinder traffic on the boulevards of the capital.
The mayor of San José, Johnny Araya, responded to this case by announcing his commitment to ending street vending in the capital.
In 2015, the mayor's office indicated that there was no possibility of negotiation as the city had reached the limit of spaces in which permits can be given through patents for street vending. 
Street Vendors and the Informal Economy
Data from the National Institute of Statistics and Census of Costa Rica for August 2023 indicated that 39.2% of the employed population of the country are in informal employment. 
This percentage represents some 832,000 people, and according to the Trade Union Center Movement of Costa Rican Workers, about 10,000 are engaged in street sales in the capital. The center also estimates that 85% of the vendors are migrants.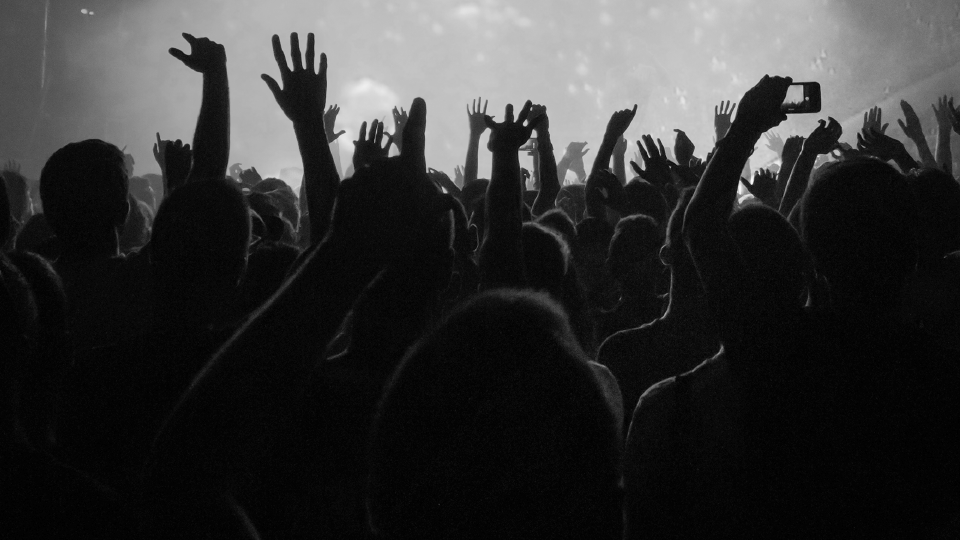 Jessica Venegas and Winston Galeano pose for a portrait in San José, Costa Rica. Galeano is a street vendor from Nicaragua. Having a physical disability, he has reached a verbal agreement with the municipal police.
Image: Rafael Castro for Global Citizen
"There are of all nationalities: Colombians, Salvadorans, Haitians, Venezuelans, Dominicans, and of course, Nicaraguans. I think most of us [street vendors] are women who are trying to help our families get ahead," Venegas said.
Approximately 300 of them are affiliated with SITRAFINES.
Winston Galeano is from Granada, Nicaragua, and has been selling eyeglasses, socks, handkerchiefs, and other items in the capital for 15 years. He has a disability and, like him, dozens of other people with disabilities who sell on the streets of the capital have reached a verbal agreement with the municipal police. They are the only street vendors who don't run away when the police come by, whether on foot, motorcycles, bicycles, or in patrol cars.
"I am fine because I already have my residence, and we have this [sales] permit, but it hurts me to see my companions running and it hurts me when they have their merchandise seized," he told Global Citizen.
He also recognizes that many of his colleagues who are migrants live in a double informality, as they do not have a regular migratory status, which prevents them from reporting abuse of authority when they are victims. In 2022, a study from the Economic Commission for Latin American and the Caribbean found that almost 60% of migrant people in Costa Rica are in the informal economy.
The International Labour Organization (ILO) experts point out that in developing countries, where informal employment can count for 60% or more of total employment, those who work in the informal economy are concentrated in low-income households, whose total income is often insufficient to avoid falling into poverty.
In 2015, the International Labour Conference adopted Recommendation 204 for the Transition from the Informal to the Formal Economy, with the aim to offer guidance to member states to formalize workers and enterprises. The recommendation recognizes informal work as one of the main challenges for labor rights and decent work. 
In 2018, and in response to this recommendation, the Costa Rican government published its National Strategy for the Transition to the Formal Economy, which aims to reduce labor informality by 10% by 2025. This strategy, if effectively achieved, would help reduce working poverty and inequality while contributing to the United Nations' Global Goals.
The strategy identifies street vendors as one of the groups that are particularly vulnerable to the most severe decent work deficits in the informal economy and should therefore receive special attention.
Working on the Sly, but in Plain Sight
The pandemic caused unemployment in Costa Rica to reach its highest figure ever in 2020, and as such, more people found themselves in the same situation that led Venegas to start out as a vendor, so many years ago.
Today, the capital's landscape includes something like five street vendors every 100 meters: toys, clothes, shoes, juices, fruits, vegetables, cigarettes, and even medicines are on offer. The vendors use different ways to alert themselves to police patrols. They have trained their eyes to identify officers in the midst of hundreds of passersby.
Selling in San José is hard on your mental health because every day you are keeping watch and worried about police coming to take your things, you live in a state of nervousness, Venegas says.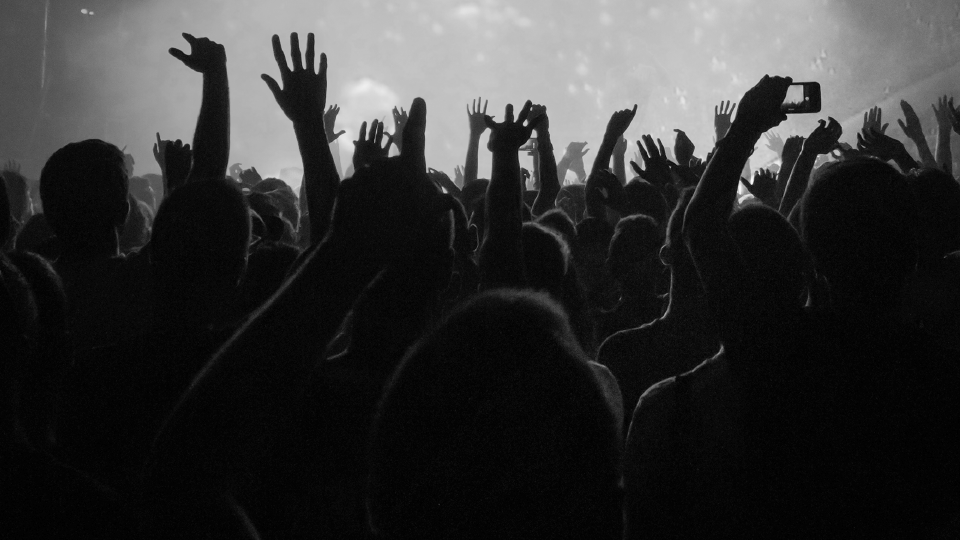 Jessica Venegas explains that the street vendors have organized WhatsApp groups so they can alert each other if they see a police officer nearby.
Image: Rafael Castro for Global Citizen
In 2012, a study by the Women in Informal Employment: Globalizing and Organizing (WIEGO) pointed out ways in which street vendors in various cities around the world contribute to strengthening their cities. One key takeaway was that despite being part of the informal economy, street vendors are a key pillar for the overall working of the economy and, as such, actually activate the formal economy.
Diana López, who is originally from Managua, Nicaragua and has been a vendor in San José for the last five years, agrees with this perspective. 
"We contribute a lot to the country. Every time we buy our merchandise, we pay taxes. When we go to eat here, we also pay," López told Global Citizen.
López also sends money to her parents back home in Nicaragua.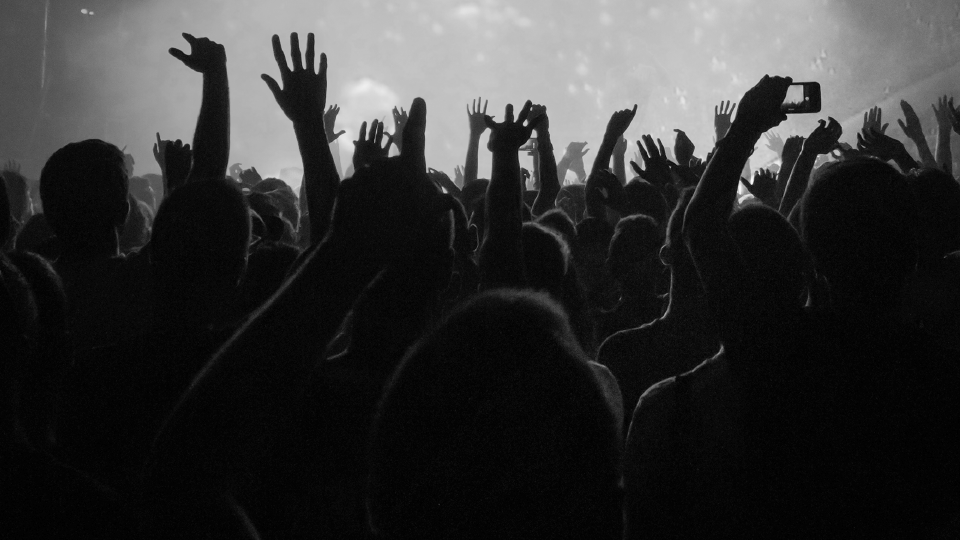 Nuria Villalobos has been a street vendor for 45 years. With the income she earned as a vendor, she was able to raise four children. All of them were able to graduate college and one of them has gone on to become a famous TV chef in Costa Rica.
Image: Rafael Castro for Global Citizen
Nuria Villalobos, who has more than 45 years of experience as a saleswoman in San José, also says that the informality of their work does not prevent them from making important contributions to the country's economy. She raised four professional children thanks to her work as a vendor in the capital.
However, she adds that the work situation has changed over the years, and nowadays, sales are more difficult and the activity is less profitable.
Organizing Informality: A challenge and an Opportunity for the Union
SITRAFINES and other union federations and organizations continue to work towards formalizing the street vending industry, developing proposals they hope will be heard by the government to finally reach agreements that allow them access to social security and sales permits.
In 2019, the ILO published a guide for the organization of informal economy workers into trade unions.
The guide recognizes that the organization of informal workers represents a challenge for the trade union movement, which must renew itself and recognize the dynamics specific to this sector of the economy. At the same time, the guide points out an opportunity to grow the union movement and the coverage of labor rights protection.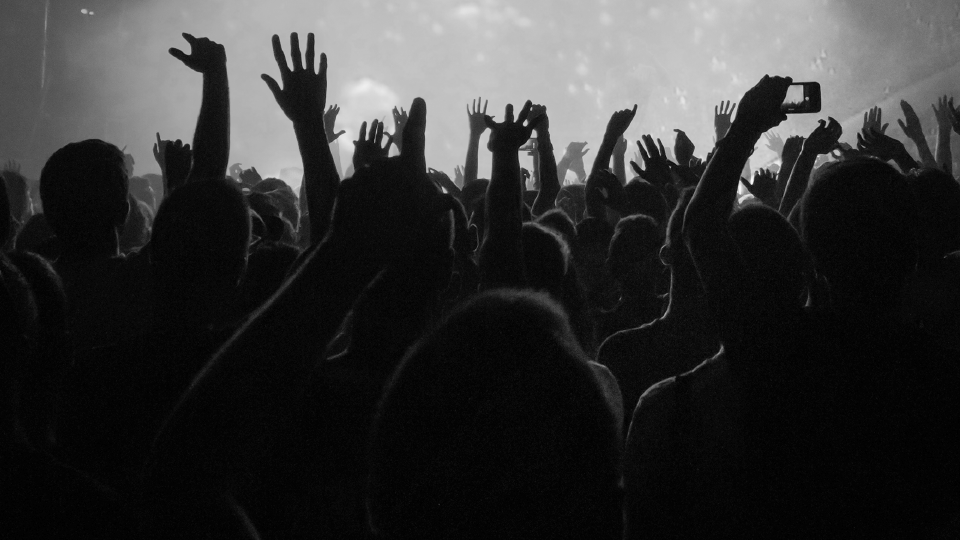 Jessica Venegas talks to Winston Galeano, a fellow street vendor and also member of the union.
Image: Rafael Castro for Global Citizen
"It is difficult to organize a sector like this because they lack any kind of regulation and also depend on the policies of local governments," Olman Chinchilla, president of the Union Center Costa Rican Workers Movement, told Global Citizen.
Still, Venegas remains confident that organizing is the way forward. 
"We have projects we dream of to stop being persecuted and to be valued as workers," she said. 
Meanwhile, she continues to combine union leadership with street vending. On the streets of San José, she tries to convince passersby to buy socks or toys, and her colleagues to join the union because, as she says, unity is strength.
---
Celebrating May Day is a content series that explores three distinct sectors within the world's informal economy by examining labor movements advocating for social and economic protections for their workers and/or the need for reform. Focusing on domestic workers, street vendors, and garment workers, this series connects activists, leaders, workers, and policy experts from around the world.
Disclosure: This series was made possible with funding from the International Labour Organization.