Citizenship
Strangers From Israel and Afghanistan Unite to Save Baby's Life
Kindness knows no borders.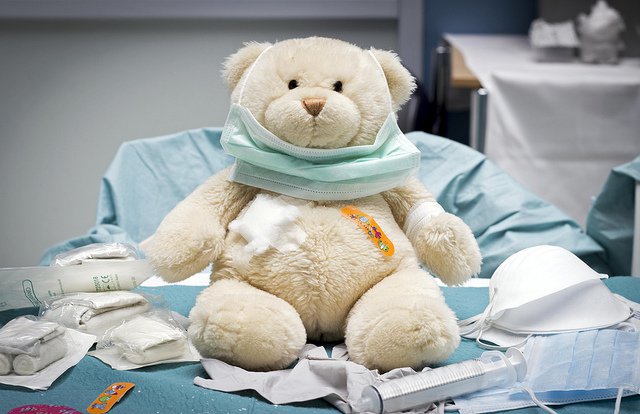 Thanks to Facebook, a baby boy born with multiple heart defects in Pakistan received a life-saving surgery in Israel. A teacher in Afghanistan and a retired State Department official in Israel came together on the social media platform to save a life.
Yehia, born last year to Afghan parents living in Peshawar, Pakistan, suffered from two holes in his heart and two main arteries reversed, according to The New York Times. His parents, who sell flour for a living, had already spent their savings, a total of the equivalent of $200 (USD), on medical bills. The cost of a heart surgery for their son would be the equivalent of $7,000 (USD), a sum they simply could not afford.
In April, while visiting their hometown in Afghanistan to attend a wedding, they sought out the help of Farhad Zaheer, their English-speaking relative based in Jalalabad. Zaheer, a teacher, recalls telling them, "I know lots of people, and I will contact them."
Active on social media, Zaheer reached out to several people. One of them included Anna Mussman, whom Zaheer had never met in person, but had added on Facebook in 2012 after working on a training project overseen by her.
An unlikely network of Facebook friends from Israel, Afghanistan, India and elsewhere partner to save a baby's life: https://t.co/gjzTeDUWEF

— New York Times World (@nytimesworld) August 15, 2016
His message to her, attached with a photo of Yehia, read, "Hello dear Madam! This boy is my cousin who has been suffering from hole in heart. If you can do anything for his good health, we would be very thankful to you."
Mussman, born to Holocaust survivors in a displaced persons camp in Germany, holds dual citizenship of Israel and the USA. She immediately agreed to help, and contacted Simon Fisher, the executive director of Israeli charity Save a Child's Heart, that provides free surgeries to children from developing countries.
Despite the fact that Afghanistan and Israel have no diplomatic ties, social media connected people from across these countries and made it possible to save little Yehia. Numerous others joined the plot to get Yehia and his parents to Holon, Israel, where the 8-hour surgery took place. Strangers also reached out to contacts for help with travel, visas, and translation, all for a baby boy they had never met.
Yehia's parents did not want to reveal their surname for fear of facing backlash for taking help from Israel. He is the first Afghan treated by Save a Child's Heart in its 20 years of operations. The organization has saved the lives of over 4,000 children, and its annual budget of US $3.5 million is mostly covered by private donors.
Yehia is now 14-months-old, and his story is proof that kindness knows no borders.
---
By taking action on Global Citizen, you will have a chance to win tickets to this year's Global Citizen Festival in New York City on Sept. 24, 2016.