This article was contributed by Her Royal Highness the Grand Duchess of Luxembourg, Maria Teresa
---
It has been said that rape is an inevitable consequence of war. That women victims are so powerless, and their perpetrators so immune, that we could not stop it if we tried. I believe this to be wrong. We can refuse to accept it as an inevitable expression of the human condition.
Few have attempted to tackle the use of rape as a weapon, and even fewer have done so with the help of survivors. The horrors they have suffered continue to be inflicted, to be silenced by the courts, and ultimately accepted. Meanwhile, survivors live with extreme internal injuries, sexually transmitted diseases, reproductive system complications, not to mention chronic pain. Anxiety disorders, traumatic syndromes and suicide attempts – due to the unbearable burden of shame, stigma and social marginalisation — extend beyond the survivors themselves to affect their families and communities for generations. How can the world live with itself, I wonder? For me, doing something about this is no longer a question: it is an inevitability.
In March, I will be hosting a conference on sexual violence in fragile environments. Its aim is to provide a platform for survivors to communicate their experiences and perspectives, present their initiatives, celebrate their strength, and rise up together against rape as a weapon of war. They will be bravely and collectively denouncing it as a crime against humanity, rallying support for healing initiatives and long-term solution-building. It is crucial for us that survivors remain at the very core of these processes: that their voices and experiences be heard throughout, and that the international community no longer act for them, but with them.
I believe that the survivor voice – the critical survivor perspective – is the missing link we need to create lasting change. I am also aware, however, that survivors cannot be the only solution; that, in order to tackle sexual violence globally, collaboration is crucial. How can we launch cross-sectoral initiatives and harness financial resources while placing survivors at the heart of the solution process? There is an urgent need – which will be addressed at the conference – for NGOs and the private sector to design solutions that can be scaled and replicated in the interest of survivors.
Shared experience, however, does not necessarily mean uniformity; nor do the horrors shared by survivors easily translate into a 'movement'. On the contrary: movements have to be built, by survivors who are willing to look beyond their individual suffering at the broader horizon of collective healing. They need our support to do so. Dr Denis Mukwege's City of Joy, his foundation's national and global survivor networks, Céline Bardet's We Are Not Weapons of War, and Julienne Lusenge's Female Solidarity for Integrated Peace and Development, are some of the greatest initiatives that have helped transform victims into survivors, despair into dignity, pain into power, and fear into hope. It has become clear to me that we cannot, and should not, build survivor movements without survivors. Their success depends on our collective support of survivors' healing and empowerment. People are the building blocks of movements.
Much of the issue of sexual violence is still cloaked in obscurity. We lack large amounts of data, all the stakeholders have yet to be determined, and we are still struggling to establish a deep and accurate knowledge of the root causes (particularly insofar as they are not the same everywhere). The instability that surrounds sexual violence presents both opportunities and risks; and we should take the time to examine both thoroughly before we act.
Read More: This Country's First-Ever March Against Sexual Violence Just Broke an Abusive Silence
Every action has a starting point. In the case of sexual violence, action should not spring merely from an intellectual understanding of the problem, or even from what one could call a sense of duty; this kind of action should begin with feeling. When I hear of survivors' suffering, I like to think that our feelings of pain and revolt are so powerful as to unite us all.
Sexual violence devastates every aspect of a person's humanity. It is a most extreme form of violation, the cruellest weapon of war; and not doing anything is akin to letting it happen. I therefore urge the international community, first and foremost, to feel: to attempt an emotional connection with women whose pain is almost unimaginable. Thankfully, as human beings, we are capable of imagining– enough, I believe, to rise up.
If you feel, as I do, that the isolation and pain of survivors must come to an end, I implore you to share a video with the words #standspeakriseup. It's a beginning.
---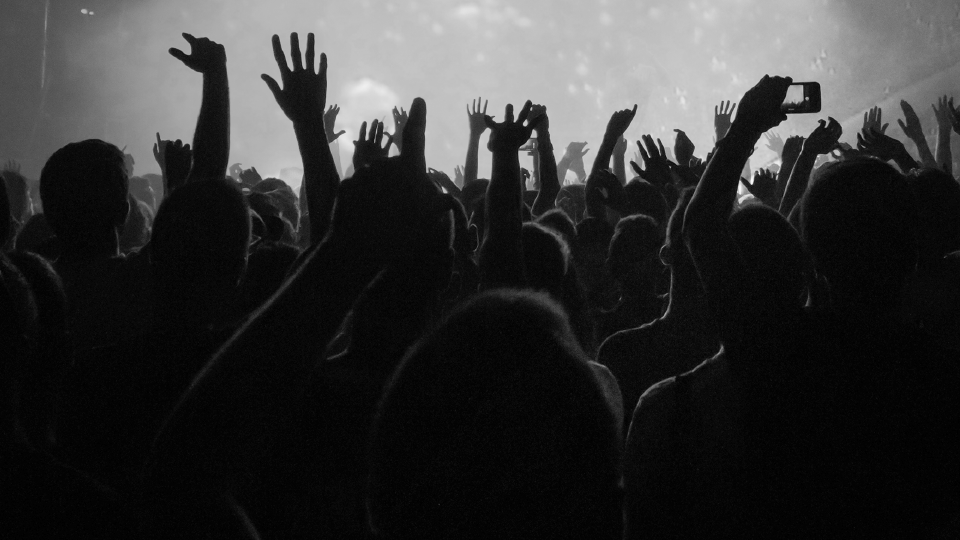 Ever since her marriage in 1981, Her Royal Highness The Grand Duchess of Luxembourg has dedicated a large portion of her time and energy to social and humanitarian issues. She has placed women's and children's rights and the fight against all forms of violence inflicted upon them at the heart of her humanitarian action. She has crystallised this personal commitment over time, by encouraging women to participate in building fair societies that will uphold a universal respect for human dignity and solidarity. As a result, she was appointed UN Goodwill Ambassador in 1997 for her fight against poverty, for the education of young girls and for the promotion of microfinance. In 2007, she was appointed Eminent Advocate for Children at UNICEF. The Grand Duchess has been ceaselessly pursuing her commitment to youth and education ever since. In January 2016, she organised an international forum on learning difficulties where her son, Prince Louis, spoke about his own struggle with dyslexia. Through the Foundation of The Grand Duke and The Grand Duchess, of which she is the president, The Grand Duchess has launched a number of initiatives to support vulnerable people both in Luxembourg and abroad. Having found herself particularly affected by the damage, isolation and stigma experienced by survivors of sexual violence in fragile environments, Her Royal Highness has decided to act on their behalf by hosting the international conference Stand Speak Rise Up!