---
Why Global Citizens Should Care
South Africa's Freedom Day recognises the first democratic election that took place in the country after apartheid, on April 27, 1994. Continuing to carry out Nelson Mandela's legacy and live in a democracy has led the country on the path to achieving the United Nations' Global Goal 16 for peace, justice, and strong institutions. Join the movement by
taking action here
to help us reach all of the Global Goals and eradicate poverty by 2030. 
---
South Africa as it stands today has been defined by its strength to overcome the apartheid era. On Freedom Day, every year on April 27, the country not only celebrates this, but reflects on the persistent battle it had to face to get to a point where every voice was heard. 
We cannot speak about Freedom Day or South Africa's democracy without the image of Nelson Mandela, South Africa's first democratically-elected president, coming into view.
While his life is one that the country, and the whole world, will always honour, there are so many resilient freedom advocates who also dreamed of a united South Africa that deserve their props for helping the country achieve its democracy. 
These were the people on the ground, dedicating their lives to achieving a future that, at the time, seemed far out of reach. They gave South Africans hope and purpose in their plans to create a better future for the country. They consistently displayed their bravery by confronting the apartheid government head-on and speaking up for what they believed in. 
South Africa's democracy was not built in a day. It took several movements, cost numerous lives, and tore the country apart time and time again before it was able to be put back together. Without strong citizens on the ground who took it upon themselves to lead the country towards a united future, South Africa would not be celebrating Freedom Day. 
While we celebrate these freedom fighters on April 27, it's worth noting that there are so many more incredible leaders who couldn't fit on this list, and they too must be honoured. 
1. Winnie Madikizela-Mandela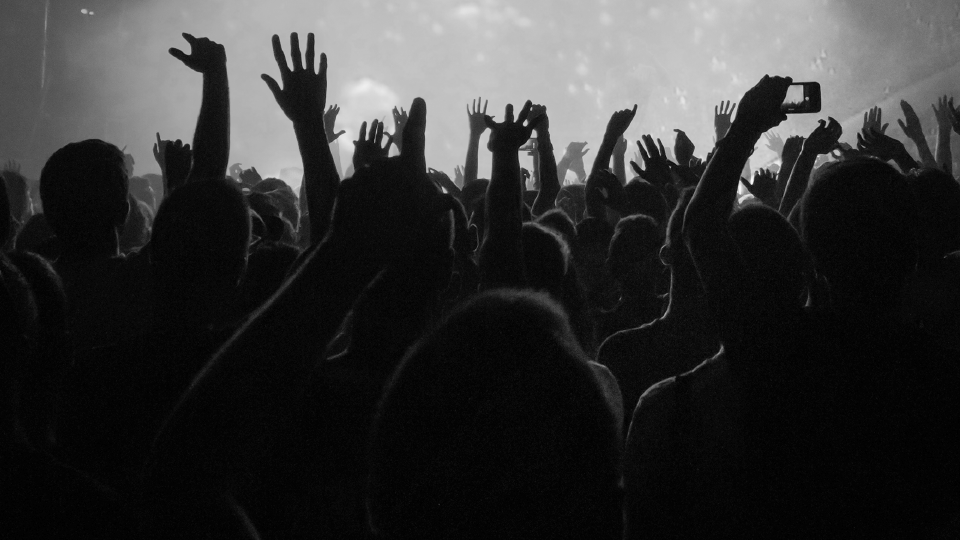 Black activist Winnie Mandela is cheered by supporters after appearing in the Krugersdorp Magistrate's court, West of Johannesburg on Jan. 22, 1986 in Krugersdorp, South Africa.
Black activist Winnie Mandela is cheered by supporters after appearing in the Krugersdorp Magistrate's court, West of Johannesburg on Jan. 22, 1986 in Krugersdorp, South Africa.
Image: AP Photo
To the majority of people around the world Madikizela-Mandela is known as Nelson Mandela's former wife. However, in South Africa she is the "mother of the nation," and an anti-apartheid heroine in her own right. Madikizela-Mandela kept the fire burning and the fight against apartheid going while many leaders were imprisoned or forced to flee the country.
Her struggle against the apartheid government cost her own freedom. In 1969, Madikizela-Mandela was locked in solitary confinement for 491 days at the Pretoria Central Prison where she was beaten and tortured.
In 1977, she was banished to a small town in the Free State province, formerly Brandfort, and still she did not accept defeat — Madikizela-Mandela inspired the youth and women in the area to become politically active. Her stay was not a peaceful one — she was harassed by the police on numerous occasions and they hassled anyone who tried to help her. She left Brandfort in 1985 to return to her home in Soweto to continue the fight. 
For her contribution to South Africa's democracy during apartheid, she was awarded the Robert F. Kennedy Human Rights Award, among other accolades. 
Madikizela-Mandela not only stood for Black women's rights as the leader of the African National Congress' Women's League in 1993, she also occupied a seat in the National Assembly and continued advocating for the rights of Black people and women and girls as a member of parliament from 1994 to 2004. 
2. David Webster
Academic and anthropologist David Webster spent his life connecting with people in hardship and finding creative ways to amplify their stories. 
His very first protest against apartheid regulations was in 1965 at Rhodes University, when the then 22-year-old Webster organised a sit-in on the library steps against the city council's decision to ban Black people from watching rugby games. 
He took this activism with him into the working world as a lecturer at the University of the Witwatersrand. There he founded the Conference of Academics for a Democratic Society (CADS), which hosted a group of academics who believed in democracy, and was designed to pressure the university into getting involved with the community around them. He was also known for hosting social gatherings known as the "David Webster tea parties", which were for discussing creative ways to assist the liberation struggle.
Webster was assassinated in May 1989 in a hit ordered by the apartheid defence force's security branch, the Civil Co-operation Bureau, who said he was involved in "terrorist activtities". He died just nine months before Nelson Mandela was released from prison. 
3. Helen Suzman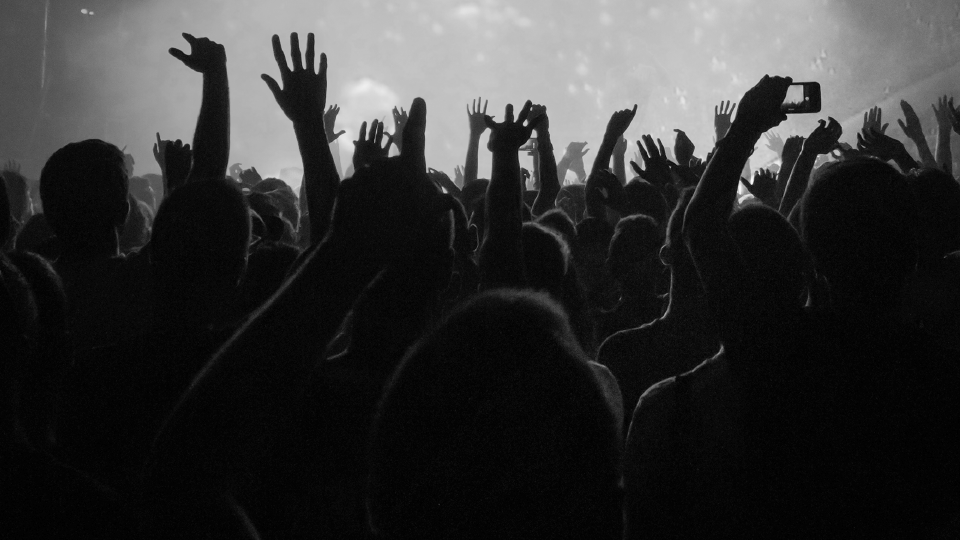 Veteran anti-apartheid ex-member of Parliament, Helen Suzman, left, who retired last year, gets a hug from recently released ANC Leader Nelson Mandela when Suzman visited Mandela at his Soweto home, Feb. 26, 1990 in Johannesburg.
Veteran anti-apartheid ex-member of Parliament, Helen Suzman, left, who retired last year, gets a hug from recently released ANC Leader Nelson Mandela when Suzman visited Mandela at his Soweto home, Feb. 26, 1990 in Johannesburg.
Image: John Parkin/AP
Helen Suzman's work of over 36 years, as a parliamentarian who stood for equality and human rights, came full circle when she served on the Independent Electoral Commission that oversaw the first democratic elections in 1994. 
Before this historic moment, Suzman used her voice as a Member of Parliament to speak up in the name of justice. She represented the Progressive Party in parliament, which was in opposition to the governing party during the apartheid era. For 13 years she stood as the sole representative voice for marginalized people in an all-white parliament, and was ridiculed for her stance. 
She criticised the governing party's enforcement of apartheid regulations at the time, spoke for those who were wrongly imprisoned, and strongly opposed discrimination against Black women, among other things. In 1978 she was awarded the United Nations Award for International League of Human Rights for her persistence in standing for social and political justice. 
After 1994 she sat as a member of the statutory Human Rights commission and stood alongside Nelson Mandela as he signed in the country's new constitution in 1996.
4. Solomon Mahlangu
Solomon Mahlangu was a military operative and freedom fighter who fought against apartheid regulations during his short life.
At the young age of 20, Solomon Mahlangu was forced to leave school in Grade 8 when it was closed during the Soweto Uprising, which was a series of demonstrations led by Black schoolchildren.
He joined the African National Congress (ANC) and was sent to Mozambique to be trained as part of the Umkhonto we Sizwe (MK), the military wing of the ANC, which was founded after the Sharpeville massacre — a mass shooting on a peaceful demonstration that left 69 dead and 180 injured. He received his training in Angola and Mozambique, and returned to South Africa in 1977 to join the student protests. 
Mahlangu is best known for being hanged for a double murder that he did not commit. When he returned to South Africa, he along with two companions were stopped by police and a gun fight ensued that left two civilians dead and two injured. While one accomplice managed to escape, Mahlangu and the shooter were arrested — the latter beaten so badly in custody that he was not fit to stand trial. 
Apartheid laws meant that Mahlangu was charged with the murders as an accomplice, and despite international protestations, his not guilty plea, and the acceptance from the judge that he was not the shooter, the apartheid state demanded the death penalty.  
Mahlangu was sentenced to death by hanging on March 2, 1978 and executed on April 6, 1979 at the Pretoria Central Prison. 
His last words were: "My blood will nourish the tree that will bear the fruits of freedom. Tell my people that I love them. They must continue the fight." 
5. Steve Biko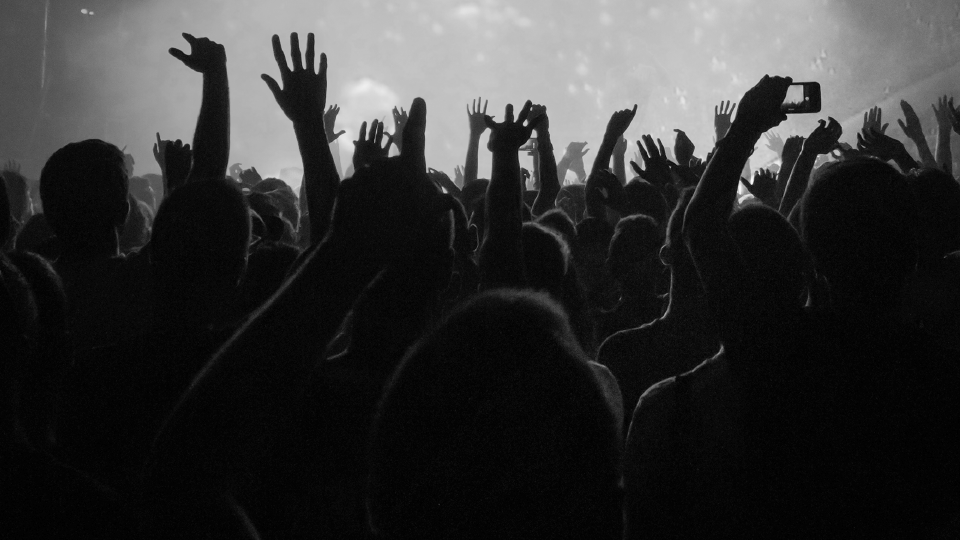 Steve Biko, seen in an undated file photo, is a renowned anti-apartheid activist who became a symbol of apartheid brutality.
Steve Biko, seen in an undated file photo, is a renowned anti-apartheid activist who became a symbol of apartheid brutality.
Image: AP Photo
Steve Biko was an anti-apartheid activist who died in a police hospital after being interrogated by the South African police in 1977 — with his death sparking international protests and a UN arms embargo. Biko was strongly against the apartheid system and the white minority rule in South Africa. 
Biko spearheaded the formation of the South African Students' Organisation (SASO), which fought against injustices faced by Black students when both their student groups and Black political organisations were illegal. 
He then went on to found and lead the Black Consciousness Movement (BCM) alongside fellow activists, Dr. Mamphela Ramphele and Barney Pityana.
The BCM was an anti-apartheid movement that filled the power void when the ANC and Pan African Congress leaders were banished and jailed and was founded as a direct result of the Sharpeville Massacre in the late 1960s. The massacre saw around 300 South African police open fire on unarmed civilians who were peacefully marching against the apartheid pass laws — a regulation that required Black people and other people of colour to carry a pass book whenever travelling so that the government could monitor their movements. 
The movement sought to empower young Black South Africans and inspire them to break themselves free from the chains of white governance. The BCM helped with the empowerment and mobilisation of Black people in urban areas. 
Before his death, Biko was handed a banning order that prevented him from speaking in public, and confined him to King Williams Town, in the Eastern Cape province. 
6. Albertina Sisulu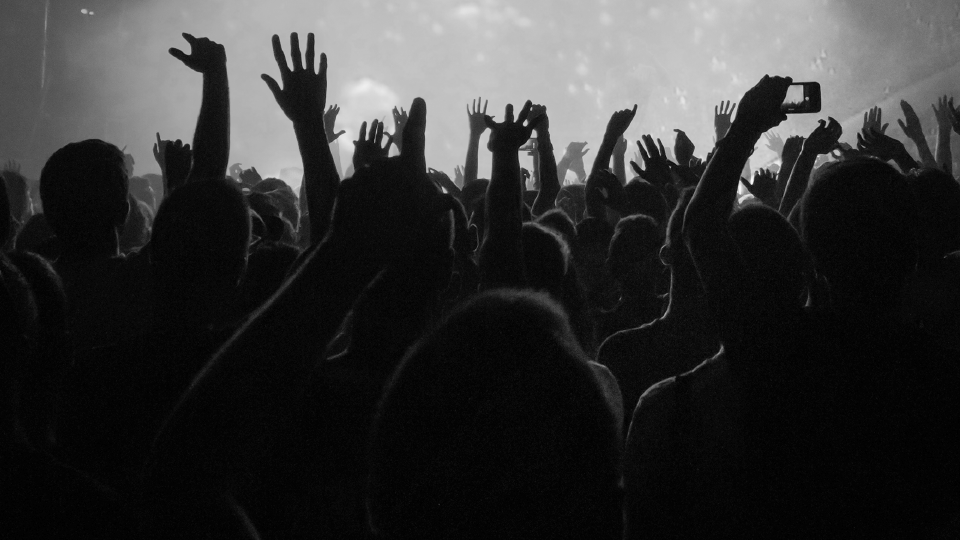 Albertina Sisulu looks on during an event at the Nelson Mandela Foundation in Johannesburg, South Africa, March 12, 2008.
Albertina Sisulu looks on during an event at the Nelson Mandela Foundation in Johannesburg, South Africa, March 12, 2008.
Image: Themba Hadebe/AP
Albertina Sisulu was a nurse and freedom fighter. While working as a trainee nurse at Johannesburg General Hospital she encountered racism directly for the first time in her life — with her white counterparts treated as superior to the Black nurses. 
Sisulu's political journey began in 1984, when she joined the ANC Women's League, the women empowerment division of the ANC. In 1956, Sisulu helped to organise the revolutionary anti-pass women's march. 
In her opposition and activisim against the Bantu education system, which divided people racially and was aimed at limiting the futures of Black people, she turned her own Soweto home into a makeshift school for Black children until the government passed a law prohibiting it. 
She and her husband, fellow anti-apartheid activist, Walter Sisulu, were harassed and arrested on several occasions for their political activities and willingness to stand up for Black people's rights.
In 1963, after her husband fled the country while waiting for his appeal against a six-year sentence, Sisulu and her son Zwelakhe Sisulu were arrested under the General Law Amendment Act of 1963 because she refused to tell the police the whereabouts of her husband. She was the first woman to be arrested under the act.
In 1994 she was elected to be a part of South Africa's first democratic parliament. 
7. Lillian Masediba Ngoyi
Lilian Ngoyi joined the ANC in 1950 during their Defiance Campaign, the first and largest protest whereby South Africans of all races fought against the apartheid laws. 
Ngoyi had a talent for public speaking which won her recognition by the ANC, and in 1951 was elected as president of the ANC Women's League. In 1954, the Federation of South African Women was formed and Ngoyi was elected as its president.
On Aug. 9, 1956, together with Helen Joseph, Rahima Moosa, and Sophia Theresa Williams de Bruyn, Ngoyi led the women's anti-pass march to the Union Buildings in Pretoria, holding a petition signed by thousands of women to be delivered directly to Prime Minister Strijdom's door.
Today, Aug. 9 is honoured as National Women's Day in South Africa thanks to this historical action, and the Koos Beukes Clinic at the Chris Hani Baragwanath Hospital in Soweto was renamed Lilian Ngoyi Community Health Center in her honour.
8. Helen Joseph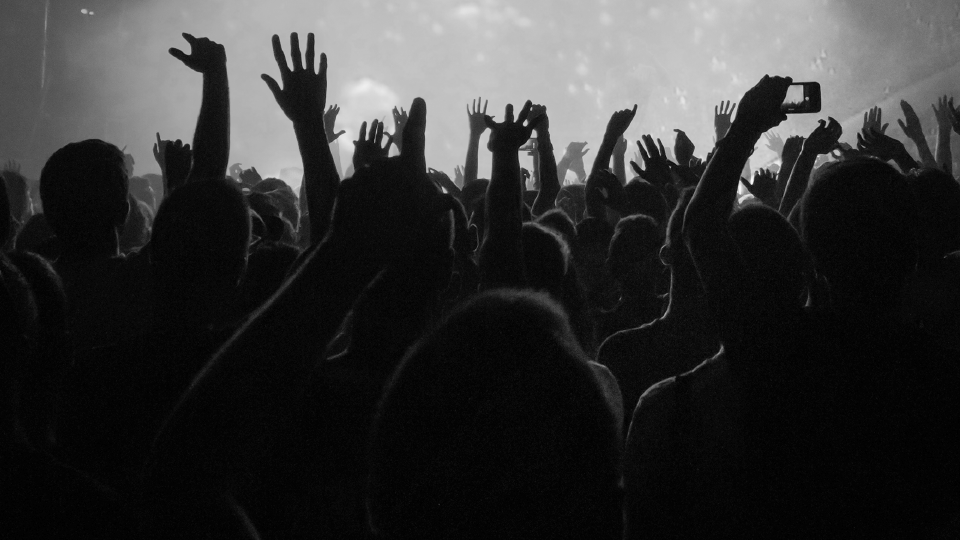 Helen Joseph, long-time civil rights activist, (right), at a press conference on Feb. 14, 1986 in Kagiso, South Africa, next to Winnie Mandela (center) and Rev Alan Boesak (left).
Helen Joseph, long-time civil rights activist, (right), at a press conference on Feb. 14, 1986 in Kagiso, South Africa, next to Winnie Mandela (center) and Rev Alan Boesak (left).
Image: AP Photo
Helen Joseph worked as an information and welfare officer in the Women's Auxiliary Air Force during the Second World War. After the war, she took a job with the Garment Workers Union (GWU) — a union of factory workers that stood for women from all walks of life, regardless of race or class. The purpose of this union was also to fight for women of lower status who received low pay.
In 1955, she was one of the leaders who read out the Freedom Charter at the Congress of the People — "a crucial historical moment in establishing a new order based on the will of the people…" and a "document that embodies the hopes and aspirations of Black people", according to the University of KwaZulu-Natal. 
Joseph was also one of the organisers of the historical Women's March on Aug. 9 1956. She was a founding member of the South African Congress of Democrats, a white anti-apartheid organisation, and also held the role of the national secretary of Federation of South African Women (FEDSAW).
9. Charlotte Maxeke
Maxeke was known as the "Mother of Black Freedom" in South Africa as she fought for women's rights and also helped make quality education available to Black children after building a school in Evaton, Johannesburg.  
She helped organise the anti-pass movement in 1913, which aimed to end the laws that forced women, especially women of colour, to carry pass books with information of where they worked and commuted to so that the apartheid government could keep tabs on their movements.
Maxeke also founded the Bantu Women's League of the South African Native National Congress (SANNC), which was an organisation set up to fight for injustices faced by women, such as carrying passes. She then led a team of representatives to Prime Minister Louis Botha to address concerns around passes that had to be carried by women.
Maxeke also protested against low wages for the industrial workforce and participated in the formation of the Industrial and Commercial Workers Union (ICU) in 1920. She addressed the Women's Reform Club, an organisation that fought for women's voting rights. Maxeke set up an employment agency for Africans in Johannesburg as she was concerned about the welfare and future of African people.
10. Phumzile Mlambo-Ngcuka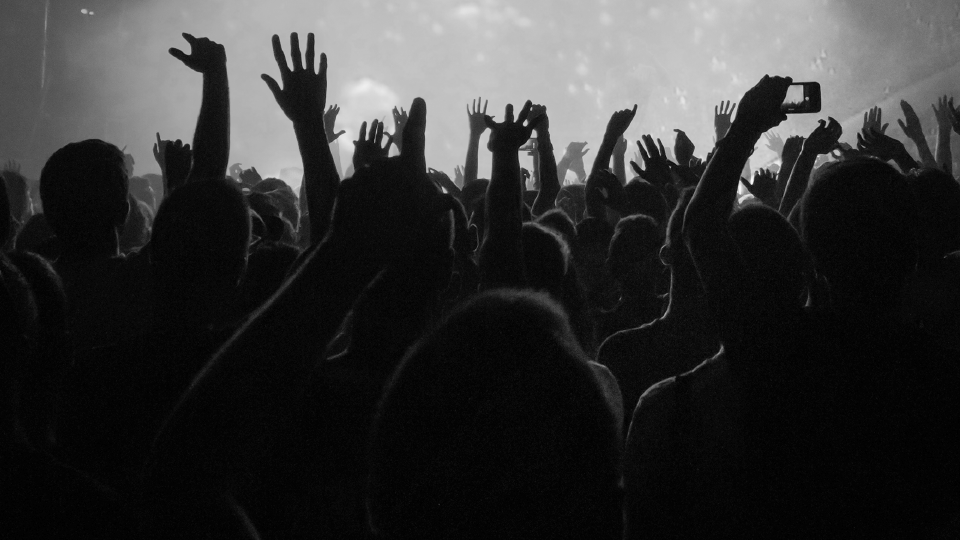 Phumzile Mlambo-Ngcuka says balanced cabinets made better decisions not just for women, but for broader society and economies, and provided role models for the next generation of both girls and boys.
Image: Simone D. McCourtie/World Bank/Flickr.
The current executive director of UN Women, Phumzile Mlambo-Ngcuka, is a passionate human rights, equality, and social justice advocate. Mlambo-Ngcuka was also actively involved in the liberation struggle to end apartheid in South Africa.
Mlambo-Ngcuka was part of the women's rights movement that helped to ensure that women were represented in South Africa's democratic constitution. In 1984, she was the youth director for the Young Women's Christian Association (YWCA) Board in Geneva, where she was promoting the development of education in Africa, Asia, and the Middle East.
Between 1987 and 1989, she promoted economic independence and ran skills training programmes for women in informal settlements and African independent churches.
---
Global Citizen Festival is calling on world leaders, corporations, and philanthropists to do more than they've ever done before to End Extreme Poverty NOW. Through our global campaign and with stages in two iconic locations — NYC's Central Park and Accra's Black Star Square — we will unite leaders, artists, activists, and Global Citizens around the world on Sept. 24 to achieve an ambitious policy agenda focused on empowering girls and women, taking climate action, breaking systemic barriers, and lifting up activists and advocates. Wherever you are in the world, you can join the campaign and take action right now by downloading the Global Citizen app.