Slater Jewell-Kemker is a filmmaker who decided to start filming the climate youth movement back in 2008, when she was just 15.
The resulting documentary, Youth Unstoppable, filmed over 12 years, is a testament to the evolution of the movement during that time — covering the effect of social media, the increasingly diverse and global nature of the climate movement, and the influence of Greta Thunberg's Fridays for Future protests.
It was released on WaterBear, a free streaming service dedicated to amplifying stories about the future of our planet, on Sept. 26.
Ahead of its launch, Jewell-Kemker, who is now 29 and lives in a sustainable tiny house on a farm in Canada, sat down with Global Citizen to talk about the film's creation, what's changed in youth climate action over time, and how she hopes film screenings can become a safe space to talk about climate anxiety as well as inspiring action.
Tell us about what made you want to start making this documentary?
I have been in love with film and filmmaking from a young age. My parents are involved in the film industry and so I kind of grew up with this love for story-telling and this visual medium. It's had a really big impact on how I view myself, on how I view the world.
And so when I was starting to become more aware of, I guess you could say, painful issues that are part of our world, like what is happening to the environment, and so on, I realized I wanted to be involved somehow in doing something about it.
But I wasn't sure how to be an activist. I wasn't really thinking immediately, well, "I can go and I'll chain myself to something and then I'll fix this" It really wasn't part of my lexicon. But I did feel like film was an important thing that I could use instead.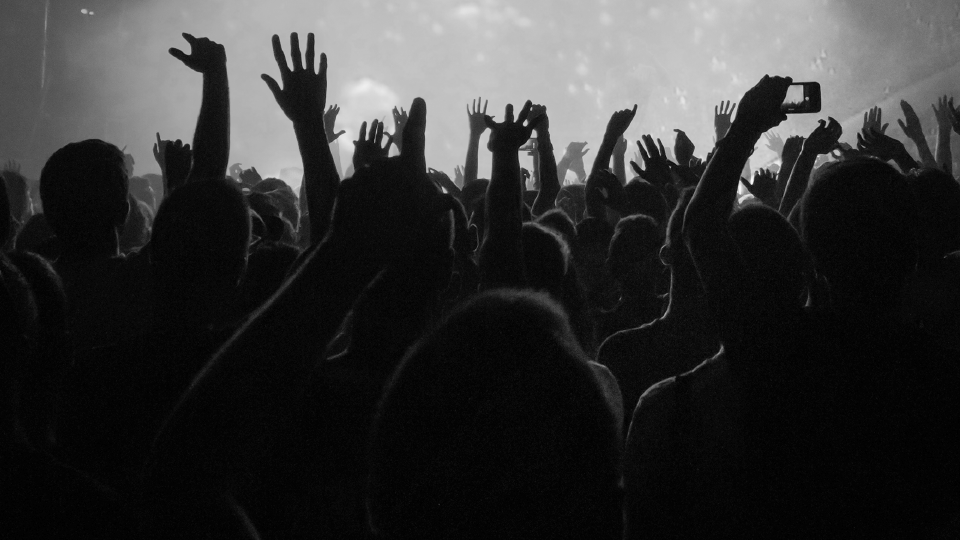 What were the first events you filmed like?
I was chosen to be one of two young people to represent Canada at 2008's G8 Summit and I brought my camera along.
It was the first time I realized that young people really weren't being taken seriously or listened to when it came to something like climate change. It made me angry because we pretty much just became a photo op for ministers to show them standing next to the happy youth of tomorrow.
It wasn't until COP15 that young people were actually recognized as an official constituency at UN climate conferences.
And so, without really knowing what I was getting myself into, I went to Copenhagen to COP15 in 2009 and started following what would become the global youth climate movement and capturing their stories.
I definitely didn't think I would then be working on the film for 12 years! But I kept going because seeing these very emotional moments of connection between young activists from around the world made me want to keep filming.
How has the climate movement changed since 2008?
When I got started in the movement and became connected with these incredible young people, the strategy was very much trying to get the attention of the media.
That's because at that time there wasn't really social media — there was Facebook, but it wasn't wielding the power and attention that it has now. So the ability to organize online has changed a lot.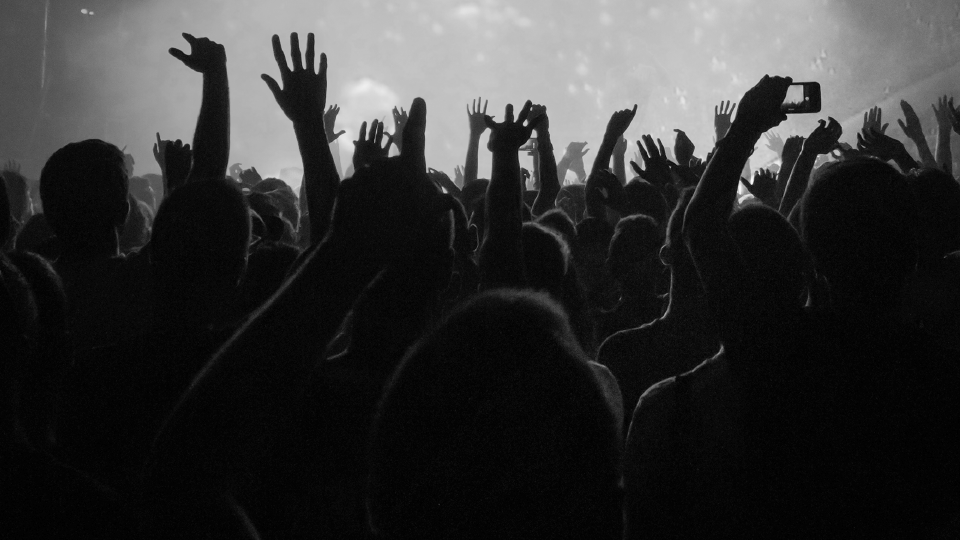 Students in Cape Town, South Africa take part in a protest, March 15, 2019 as part of a global student strike against government inaction on climate change. Students in cities worldwide skipped classes to protest their governments' failure to act against global warming.
Image: Nasief Manie/AP
One of the biggest things that has changed in the climate movement is how diverse it's becoming, because back then you had a lot of young people from colleges and universities from the global north meeting up. There was some diversity, you had some global south youth coming to climate conferences, for example, but they were still difficult to get into.
What's been incredible is seeing Indigenous voices and global south voices rise up and that there is much more representation among young people now. There's more of a seat at the table for everyone. It's not perfect, but it has improved.
What made you want to keep filming, as the years went by?
We kept thinking the film was done but there were always more moments I wanted to include – the Paris climate agreement being signed in 2015, the impact of Donald Trump being elected, and so on.
Then in 2018, I thought the film was done and I was showing clips of it and talking about it at the UN climate talk that year, but then there was this young girl called Greta Thunberg who I found myself on a panel with. After seeing her speak and the explosion of Fridays for Future movement, seeing young people on the streets at a previously unimaginable scale, I knew I had to keep filming and include it.
There is so much happening now, there's Zero Hour, and Future Coalition, and the Sunrise Movement.
Young people are awake and activated in a way that is incredibly inspiring and I think different to how it's ever been before. But also I think they've had to grow up a lot faster in order to take on and respond to this overwhelming issue.
Film screenings of 'Youth Unstoppable' come with workshops and Q&As; why is it important to make space for those alongside the film?
I think the power of this documentary now is that it shows a movement that has been changing drastically over the past 12 to 15 years. It shows where we've come from and where we're moving forward, and that helps new generations to see the strategies that have developed over time.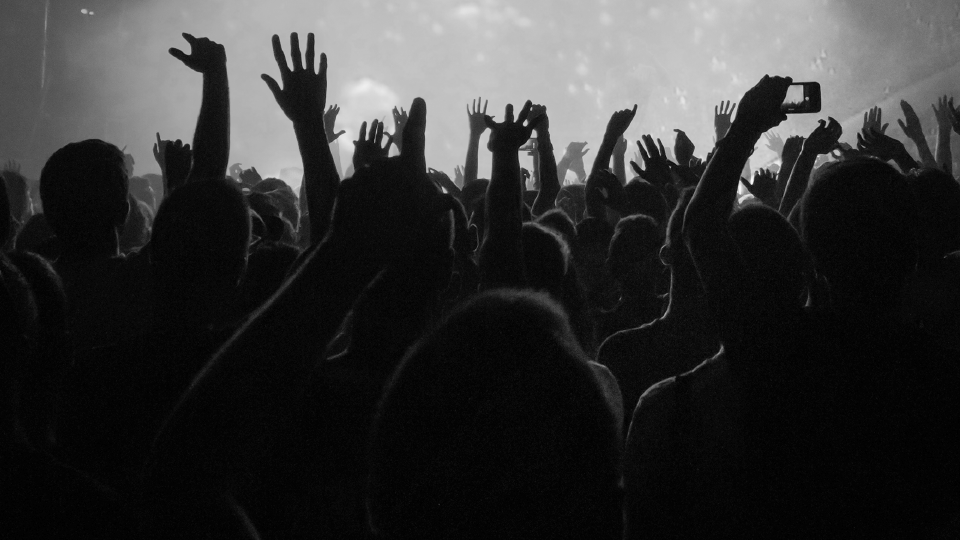 Students hold signs during the Global Climate Strike demonstration in New York, NY., on Sept. 20, 2019.
Students hold signs during the Global Climate Strike demonstration in New York, NY., on Sept. 20, 2019.
Image: Anna Watts for Global Citizen
Lots of young people say to me at screenings that they just didn't know there was anything before Greta, but there was. I mean 13-year-old Severn Suzuki spoke out about the environment at the UN Summit in Rio in 1992, three days before I was born, which is wild to think about.
We're now starting to talk about eco-anxiety and the mental health issues related to this crisis. So the film offers a safe space for young people to come together and to connect as human beings and to figure out how it is that we want to move forward together.
One of the things that we're trying to do with the workshops and with screenings of the film is to remind young people — if they haven't already been reminded — that they are incredibly powerful and that sharing their story is something that would really change the world.
What do you hope will happen next?
Well, as ever we need to continue pushing our governments and our leaders to actually represent us and to create a fair, ambitious, and binding deal that will ensure that we adapt and save as much as possible.
I hope that young people remember that it's not black or white, that there is a lot to do, but there's a lot worth saving and a lot that can be saved.
At WaterBear, we're hoping that young people in the run up to the next UN meeting, COP26 in Glasgow, will share their stories of how they want to move forward on social media, using the hashtag #YouthUnstoppable to show leaders what they want to see, and what their demands are.
You can watch Youth Unstoppable now by heading to WaterBear.com.