---
Why Global Citizens Should Care
Malaria causes hundreds of thousands of deaths every year and significantly affects low-income countries, particularly those in Africa. In fact, more than 90% of global malaria cases are on the continent. The UN's Global Goal 3 calls for good health and well-being and can only be achieved if malaria is completely eradicated. Join us and take action on this issue here. 
---
Malaria is just as serious as COVID-19 in some of Africa's most vulnerable communities — and while eradicating the coronavirus has been a priority, many have been battling a pandemic with one hand and a deadly epidemic with the other. 
The World Health Organisation's World Malaria Report states that malaria likely affected more people in sub-Saharan Africa last year than coronavirus – and it's a fact not lost on Rwandan superstar Sherrie Silver, the award-winning choreographer setting the music world on fire.
Alongside putting together moves for the likes of Rihanna, WizKid, Cardi B and Childish Gambino, Silver has joined an international campaign to shed light on the issue.
Because while global funds and resources have been diverted from other healthcare issues to end the pandemic as fast as possible, Africa's progress towards eradicating malaria has significantly slowed as a result. 
"The global health world, the media, and politics are all transfixed by COVID … and yet we pay very little attention to a disease that is still killing over 400,000 people every year, mainly children," Director of the WHO's malaria program, Pedro Alonso, outlined on the release of their report last year. 
"And to remind you, this is a disease we do know how to get rid of — so it is a choice that we don't," he added. 
In February 2021 a campaign was launched in recognition of the fact that malaria-affected communities needed a stronger voice.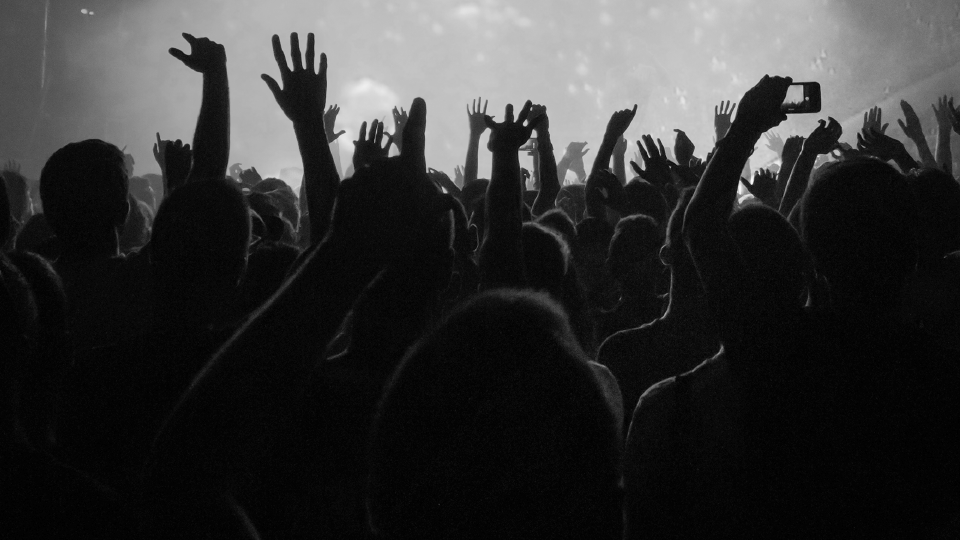 "Draw the Line Against Malaria" is a campaign launched by a collective of agencies — including the African Leaders Malaria Alliance (ALMA), the African Union Commission, and Speak Up Africa — that brings together artists, musicians, athletes and inspiring and influential Africans to call on young people to hold their leaders accountable in the fight against malaria.
Through the campaign, young people around the world can take action against the epidemic by joining the "Zero Malaria Starts With Me" movement to add their voice to the call to end the disease by "drawing a line" at zeromalaria.org.
Sherrie Silver is one of the influential artists who is taking a stand against malaria. The 27-year-old choreographer is urging Africans, and young people everywhere, not to remain comfortable with malaria's impact on vulnerable people.
She uses her status and her platform to keep audiences engaged, but also to amplify the voices of those most in need, and joining the "Draw the Line Against Malaria" campaign is no different — amazingly she is also an advocate for the United Nations' International Fund for Agricultural Development which works to increase food security and financial stability in rural areas. 
Global Citizen spoke to Sherrie Silver about what keeps her going, why it's been so important to her to lend her voice to this campaign, and whether she believes malaria can be defeated in this generation. 
You're so full of light and positivity on your Instagram, even though it's been such a difficult time for so many people, how have you been able to keep it up?
I always believe in creating the energy, not allowing the outside energy to influence you. You need to take hold of situations and just try to bring the best out of everything.
Of course I've had my downs during the pandemic as well, but again, I choose to trust in God to handle those in the most positive way. We have to look after our mental health at the end of the day, and one thing I realised is that a lot of people were struggling with  food — because they're used to takeaways and eating out.
So I figured, I like cooking, I'm at home now, let me teach people how to cook and do it in a fun way and next minute I'm doing this hashtag #DanceandCook … I got connected with my followers and it was just so positive. 
If you have a voice and you have a following, use that. Don't just have it as a place to entertain people. For me, my page isn't just about entertainment, even the work I do, it's to motivate people to go out and make positive change in the world. We can't be looking out and expecting everyone else to do it, we all have to do it ourselves. Little by little we can certainly make the world a better place for our next generation. 
What inspired you to join the Draw the Line Against Malaria campaign?
Malaria is an issue that's personal to me because when I was about nine I lost my cousin Kayemba — we grew up together. He passed away after having malaria for about two days, and I just couldn't believe it.
I always knew malaria as this casual disease and then one day someone passes from it. I've wanted to end world malaria since being about nine. I tried to do what I could selling cupcakes and using the money raised to give out mosquito nets in different parts of Africa.
When I was put in touch with Malaria UK I realised that this is actually a way that I can help my cousin's legacy, in a bigger, bigger way with people who are equally as passionate about the cause, so I knew that I had to work with them. It's not just working with any charity, it's so important to me. 
You are not alone in this campaign, and you are joined by some incredibly influential African stars, what does it mean to you to be alongside them in this call? 
It means so much to just see these amazing, young stars standing up against something that needs to end. It shows that, if we can show that our so-called stars care about this, even though maybe we're not personally affected…
Even though I live in London, I care so much that 94% of deaths related to malaria are in Africa. Caring about something that may not necessarily be in the UK, it should empower people living in Africa themselves to stand up, stand with us, and draw the line against malaria. 
Why do you think it's important for young people to take the future of Africa's health in their hands? 
Young people are the future and we're the ones that have to live with the devastations of deaths caused by malaria in the long run. Again, as I said, 94% of malaria deaths are in Africa, it's an African epidemic, and it's very serious, every two minutes a child is dying from malaria and we need to be tired of that. That shouldn't be a statistic that we're comfortable with hearing. 
Do you think, in our lifetime, we'll be able to defeat malaria? 
I'm from Rwanda and 59% of young people in Rwanda believe that we can end malaria in our lifetime, I'm one of them. I'm one of the 59% that believe that we can, but we need to have more progressive thoughts. Look how quickly the world has come together to fight COVID-19, now just imagine if the whole of Africa comes together to fight something that affects us so deeply every day? I think we can do it before 2030, we just need to come together and this is what this campaign is about – and we can't do it alone, we need the leaders so much. 
What would you say to some of Africa's leaders if they were in front of you right now?
I would say to them that, enough is enough, we need to stop being comfortable with these malaria statistics. Children are dying that don't need to be dying, this is something that, with their help, we can eradicate and I think it's time for us to draw the line. I'd ask them to stand up with us.
We can do this and we can meet the goal to halve malaria [cases] by 2023, which is what these leaders promised or committed to trying to achieve back in 2018, that time is fast approaching.
Eventually we will eradicate it completely and we won't have cases like my cousin, who had such a great life ahead of him — he was so good in school as well. In fact he was the good one, I was the naughty one, but he never got a chance to live out his life. Why? Because of a mosquito, and malaria, and bad healthcare. In Africa, good healthcare needs to stop being a privilege, it needs to be a necessity. 
What do you say to young Africans about standing up for what you believe in? 
I want to tell young people that if you see an issue and you don't like it, for example, again, in the last two minutes, a child has died from malaria. If that statistic makes you feel uncomfortable, don't just sit there and be uncomfortable, do something about it. 
What action can Global Citizens take to help accelerate this call to bring malaria to an end? 
Go on to zeromalaria.org and "draw the line" because, every single person going on to that website, these statistics are going to be brought forward and we're going to show the leaders, "look, these many people care," so please aid your voice and aid your time and take a minute to do it. Young people, stand up for what you believe in and take action. No action is too small I promise you. 
Join Sherrie Silver and more of Africa's most influential creatives by taking action against malaria right here. 
This interview has been lightly edited and condensed for clarity.