In June 2018, alongside the European Development Days, Global Citizen launched the #SheIsEqual campaign in support of gender equality and women's empowerment.
With a target to secure new commitments and announcements worth US$500 million, the campaign aimed to make an impact on the lives of 20 million women and girls over the course of the year.
On Sunday, at the Global Citizen Festival: Mandela 100, corporate, political, and non-profit leaders made significant commitments towards this campaign. This event alone saw more than the year's target — US$883,654,814 in commitments were made towards #SheIsEqual, specifically toward advancing women and girls' health, education, and opportunity around the world.
Partners of the #SheIsEqual campaign include the Governments of Belgium and Luxembourg, Procter & Gamble, and the Bill & Melinda Gates Foundation, most of whom contributed to the impact in Johannesburg last week.
As Belgian Deputy Prime Minister Alexander De Croo's said: "To achieve the Global Goals, we cannot leave women and girls behind."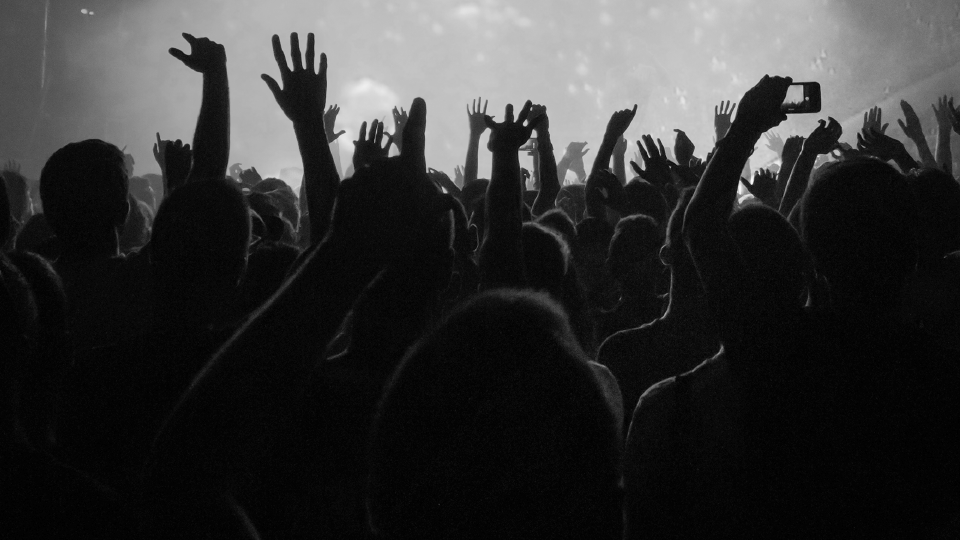 Sexual and Reproductive Health and Rights (SRHR)
Deputy Prime Minister De Croo made a commitment on behalf of Belgium to invest a further €43 million (over US$49 million) towards women and girls' sexual and reproductive health and rights (SRHR) and family planning, including to UNFPA Supplies and in countries including Morocco, Burkina Faso, Benin, Palestine, Guinea, and Senegal.
Norway also committed towards SRHR. At the Global Fund's panel discussion on Investing in Women and Girls on World AIDS Day on Dec. 1, Prime Minister Erna Solberg committed to top up Norway's contribution to UNFPA Supplies with a further US$2.07 million, bringing its overall funding of the agency by 2020 to over US$20 million.
"Talking to all women and girls, and all boys, for that matter, about having the right and responsibility to take care of their own bodies, and the right to say no, and the right to decide what should happen to them, is important," Prime Minister Erna Solberg said at the event. "We know that our commitment will reach another 225,000 women and adolescent girls with contraceptive methods."
Denmark's Ambassador to South Africa went further. Ambassador Tobias Elling Rehfeld committed by video message that Denmark would disburse a further 50 million Danish kroner (equivalent to roughly US$7.6 million) to UNFPA Supplies by the end of the year. He also reiterated Denmark's existing development budget allocation to SRHR in 2019 at 715 million Danish kroner (or US$110 million). This is "to help protect women and girls against unwanted pregnancies," he said.
HIV/AIDS… and the disproportionate effect on women
In sub-Saharan Africa, women and girls account for almost 75% of all new HIV infections.
The Global Fund to Fight AIDS, Tuberculosis and Malaria, an international financing organisation led by Peter Sands, committed to make an impact in South Africa during the festival. Its commitment of US$369 million will be disbursed in grants between now and 2022, and will be delivered in partnership with the South African Government. Its key focus areas: combatting HIV/AIDS; strengthening vulnerable populations; and working to tackle tuberculosis.
Read More: Why Ending HIV Starts With Empowering Women and Girls
Gender and Neglected Tropical Diseases (NTDs)
NTDs are diseases that we know how to treat or prevent that cause severe disfigurement, disabilities, and social stigma, particularly in women, because of unequal health care around the world. It typically costs just 50 cents to treat person per year for neglected tropical diseases and Global Citizen Festival: Mandela 100 hosted six commitments to help address this.
According to the END Fund, "Treating NTDs is one of the most cost effective ways to improve a person's health." That's why a number of high net worth individuals and organisations, big and small, came together to commit US$15.5 million to the END Fund to tackle NTDs across Africa. These commitments are set to affect the lives of 31 million people.
Elizabeth Tanya Masiyiwa, who announced this on the Global Citizen Festival: Mandela 100 stage, called on all of us to keep up the momentum: "Join me today and #BeTheGeneration to #BeatNTDs!"
Mozambique and Botswana each made commitments to fighting NTDs, as well. On behalf of the former Prime Minister Carlos Agostinho do Rosário of Mozambique committed US$6 million towards mapping the reach of river blindness and increasing coverage for elephantiasis and intestinal worms, and called on the continent to work towards improving health for all.
Vice-President Slumber Tsogwane of Botswana, in turn, dedicated much of Botswana's commitment to the Sustainable Development Goals to the memory of Nelson Mandela.
"In honour of this great man, I am happy to reaffirm Botswana's commitment to the implementation of the 2030 Agenda for Sustainable Development," he said. "Furthermore, I pledge, on behalf of the Government of Botswana, to prioritise the prevention and treatment of neglected tropical diseases and to provide the domestic resources required for their elimination."
In 2019, Botswana will map the prevalence of NTDs, and will work together with other countries in Southern Africa to eliminate NTDs by 2023.
Belgium also committed €5 million (or over US$6 million) towards ESPEN, the Expanded Special Project for Elimination of Neglected Tropical Disease and an initiative of the World Health Organisation in Africa.
What's more, the Bill & Melinda Gates Foundation agreed to match this €5 million commitment, in addition to a commitment that its Chief Strategy Officer and President of Global Policy & Advocacy, Mark Suzman, made at the Festival, to contribute a further US$17 million to ESPEN. This is set to protect 20 million people from NTDs around Africa.
"Tonight, enjoy the music," Mark Suzman, Chief Strategy Officer and President Global Policy & Advocacy, The Bill & Melinda Gates Foundation. "Because tomorrow, we get to work."
ICYMI: This weekend at #GlobalCitizenFestivalSA@richardbranson announced a group of donors have committed $105M to @TheAudaciousPrj to help end trachoma—the world's leading cause of preventable blindness. @DFID_UK@VirginUnite, @CIFFchild@ELMAPhilanthro@gatesfoundation. pic.twitter.com/jaokQ7smIa

— Global Citizen Impact (@GlblCtznImpact) December 4, 2018
The largest contribution was collectively made by UK Aid, Virgin Unite, the Children's Investment Fund Foundation, The ELMA Foundation, the Bill & Melinda Gates Foundation, and one anonymous donor. Together, these six parties came together to disburse US$105 million towards the elimination of trachoma, the most preventable cause of blindness in the world. This money will to go to Sightsavers' programme for trachoma elimination, AcceleraTE, over the next five years.
Take Action: No Woman Should Suffer From Diseases We Know How to Treat or Prevent
Championing Women's Economic Empowerment
The #SheIsEqual campaign also builds broad-sector support for women and girls by promoting policies aimed at championing women's economic empowerment.
In Johannesburg, global citizens heard the fruits of their campaigning.
WEConnect International partners Accenture, Intel, and Procter & Gamble all committed to increase their spending on women-owned businesses.
"We cannot achieve the Global Goals without the involvement of corporates," said Zandile Njamela, enterprise and supplier development lead at Accenture. "Accenture, as a global corporate, is committing a US$100 million spend with women-owned businesses over three years, because we know that there is no greater empowerment than the empowerment of women." (Zandile Njamela, Accenture)
"We made a commitment last year in Berlin to spent US$100 million with women-owned businesses," said Megan Stow, global strategic sourcing manager at Intel. "We have now achieved that, and we are upping that to US$200 million, by 2020. The more you spend with women-owned businesses, the more you develop those communities they work in and spend their own money with."
"We made a US$100 million commitment in New York at the Global Citizen Festival last year, and we achieved that in only one year, instead of three," said Allison Tummon Kamphuis, global program leader for gender equality at Procter & Gamble "And now, today, we're pleased to announce we're going to triple our spending here, in South Africa, with women-owned businesses, and spend US$30 million over the next three years."
Prioritising girls' education, including for refugees
The two champions of girls' education on Sunday? Germany's Angela Merkel, and Canada's Justin Trudeau. Chancellor Merkel, via video message, made two commitments on education, doubling Germany's contribution to both the Education Cannot Wait fund (from €16 million to €31 million, an increase equivalent to US$17.2 million), as well as to the Global Partnership for Education (from €18 million to €37 million, which is equivalent to an added US$21.8 million).
"In 2005, Nelson Mandela appealed to our conscience when he said, 'As long as poverty, injustice, and gross inequality persist in our world, none of us can truly rest,'" said Merkel in a video message. "His appeal to us has lost none of its validity."
In a message to #GlobalCitizenFestivalSA, German Chancellor Angela Merkel announces her country will:

☑️Commit €63M to @IFAD
☑️Double its funding of @GPforEducation from €18M to €37M
☑️Increase its funding of @EduCannotWait by €15M for a total of €31M pic.twitter.com/Wic0Vj04Qc

— Global Citizen Impact (@GlblCtznImpact) December 2, 2018
Canada also heard the call-to-action. In a Twitter exchange with Trevor Noah, Prime Minister Trudeau committed CAD$50 million to Education Cannot Wait -- a commitment that will help bring education to girls in emergency situations from 2019 to 2021.
Hey @Trevornoah - thanks for everything you're doing to celebrate Nelson Mandela's legacy at the @GlblCtzn festival. Sorry I can't be with you - but how about Canada pledges $50M to @EduCannotWait to support education for women & girls around the world? Work for you? Let's do it.

— Justin Trudeau (@JustinTrudeau) December 2, 2018
Through the Mandela 100 Festival, we've come a long way in achieving the #SheIsEqual objectives. But this isn't over. Keep using your voices to take action, hold our leaders to account for these promising commitments, and take it upon yourselves individually and collectively to ensure that #SheIsEqual.
Read More: Global Citizens Help Fulfill Mandela's Vision of Ending Extreme Poverty by Taking 5.6M Actions