Citizenship
School Teacher Inspires Students With a Song About Australia's Violent History
Students attend the Myall Creek Massacre memorial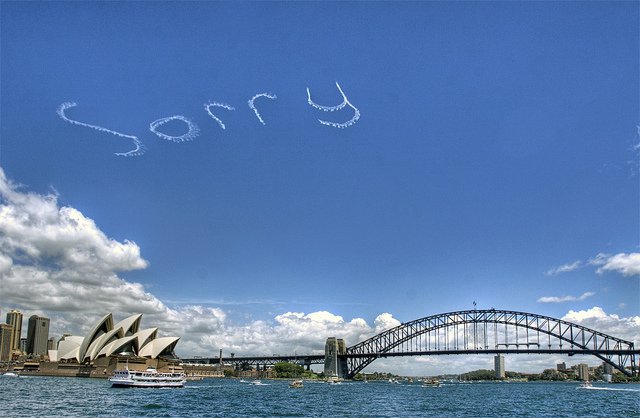 In June this year 100 people gathered in Bingara, New South Wales (NSW) to pay tribute to those killed in Australia's worst massacre. One hundred and seventy-nine years ago, in 1838, 28 unarmed Indigenous Wirrayaraay people, including women, children and elderly men, were murdered by a mob of 12 white stockmen. It is an event that is part of Australia's history that many people are not aware of.
One person trying to shed light on this part of history and involve a new generation in reconciliation is school teacher George Huitker, Director of Service Learning at Canberra's Radford College. Huitker was one of the teachers who facilitated taking a representation of students to the Myall Creek memorial service.
In his reflections from the day, Huitker said they left feeling encouraged 'to advocate for the rights of those without power or privilege, particularly when they are of the first peoples of this land.'
Students from Radford College and other local schools participated in this years memorial and were privileged to hear from Tingha Elder Aunty Sue Blacklock who is a descendent of one of the survivors of the Myall Creek Massacre and one of the founders of the memorial committee.
"I felt privileged to be a part of a commemoration where there was no hatred for the terrible events that occurred at Myall Creek, but rather welcoming and trust from both parties," a year 10 student from from Radford College reflected on the day.
As well as encouraging his students to volunteer their time, Huitiker runs an exchange program of sorts, where his students visit underprivileged Aboriginal schools in remote NSW to learn about their experiences. He also happens to be the frontman of Canberra band Junk Sculpture and was inspired by the violent events of the past to write a song called "Near Myall Creek."
Near Myall Creek by George Huitker & Junk Sculpture from George Huitker on Vimeo.
During the Myall Creek Commemoration Service direct descendents of both the survivors and the perpetrators of the massacre walked together along a rainbow serpent shaped winding path in a show of reconciliation and hope for the future.
The Myall Creek murders became a defining moment in Australia's history. It was neither the first nor last massacre of Aboriginal people during this time but what happened next was significant and set this horrific event, apart from the rest.
Following the violence, 11 of the 12 perpetrators were captured, arrested and taken to trial at the supreme court. In a second hearing 7 of the defendants were found guilty and sentenced to public execution.
According to the National Museum Australia, in the aftermath of such violent events perpetrators were rarely punished and victims were silenced. This was the first time that white British men had been executed for acts of violence against Aboriginal people and the decision set a judicial precedent.
Australian history often brushes over how the British colony was established as it includes violent conflict such as what occurred at Myall Creek.
The memorial site in Myall Creek that opened in 2000 was set up by Indigenous and non-indigenous people and is an important reminder of our difficult shared past.
According to the Inverell Times, plans for next years 180th anniversary are already underway.
Global Citizen campaigns on the Global Goals. Global Goal number 10 aims to reduce inequalities in communities. Many inequalities between Indigenous and non- indigenous Australians still exist. Recognising the atrocities against Aboriginal people in the past and working towards reconciliation is an important step in closing the gap.