More than 2.5 billion people around the world suffer from poor vision — without access to even the most basic treatment. 
Without the ability to see a classroom board, read a book, or be able to work effectively, it's almost impossible to break the cycle of poverty. 
But Rwanda's action on cracking down on poor vision sets an amazing example for how a solution can be found to this major issue. 
Take action: Globally 2.5 Billion People Need Access to Glasses — Ask Theresa May to Lead the Way for Change
Over the course of just five years, Rwanda has transformed its healthcare services — to become the first low-income country in the world to offer basic eye care for every single one of its inhabitants. 
In the country of 11.8 million people, many had eye problems. That was, until the Rwandan government launched a partnership with UK charity Vision for a Nation, an organisation founded by James Chen. 
Transforming Lives in Rwanda from Vision for a Nation Foundation on Vimeo.
In the first nationwide programme of its kind, the government worked with the charity to train up nurses, build supply chains for glasses and eye medication, and visit all 15,000 of the country's villages. 
Read more: This Is the World's Largest Unaddressed Disability — and It Affects More Than a Third of Us
According to Dr. Diane Gashumba, the country's minister of health, the impact of the initiative has been "enormous." 
And, for the first time, the government took over responsibility for the management and financing of the services in January 2018. 
It's a vital step in supporting the population of the country, because untreated sight conditions, particularly for women, trap families in poverty. 
Coffee bean sorting, for example, is a thriving industry in Rwanda. But the work is predominantly done by women, and their livelihood depends on them being able to see well enough to be able to carry out the intricate work. 
Read more: Why Global Citizen Live in London Is a Big Deal for Gender Equality, Health, Nutrition, Education, and More
"Around the age of 45 they lose their ability to see well," said Dr Graeme Mackenzie, a consultant from Vision for a Nation. "Their quality of work suffers and therefore their income suffers." 
"In a country like Rwanda, with universal primary education, the impact can be contained," he added. "But in many other developing nations, when the breadwinner is no longer earning enough, the young girls in the family are pulled out of school so they can work in agriculture to help." 
"They do not finish their education and the whole cycle of poverty is just reinforced," he said.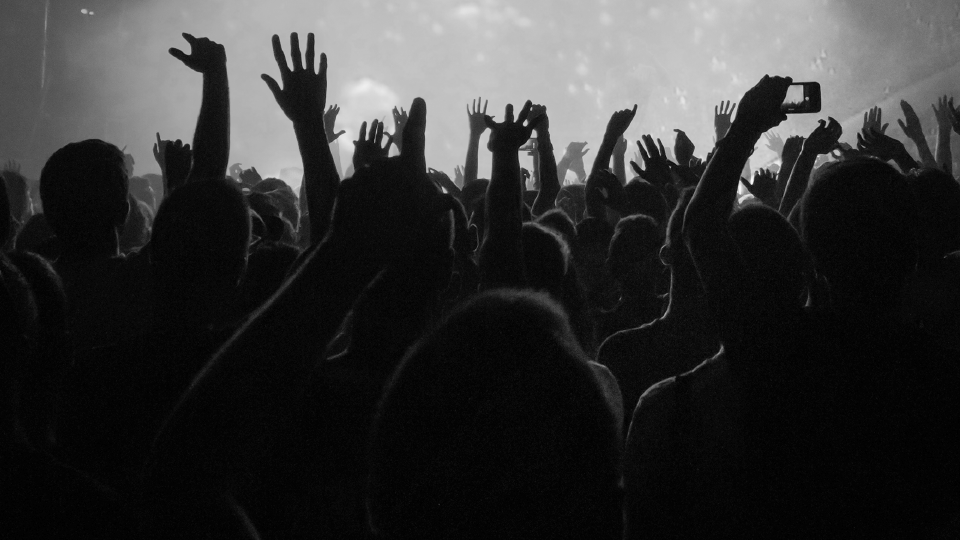 Image: Clearly
Vision for a Nation and the Rwandan government found that, of all eye defects, short sightedness was the most common in the country — and over 80% of cases were preventable.
The government and Vision for a Nation developed an eye health course so general nurses could be quickly trained, and established local eye care services across Rwanda. It made it possible to train more than 3,000 eye care nurses, who are now based in 502 local health centres. 
Read more: Lady Leshurr, Kojo Funds, and Little Simz Join Global Citizen Live Lineup
They also developed a nationwide supply chain for eye medication and glasses from Asia that could reach all of the health centres. Now, more than 2.4 million eye screenings have been carried out and over 1.2 million basic treatments have been provided. 
In a country where just 19.8% of the population have access to electricity, universal eye care is an astonishing achievement. 
On the back of the huge success of the programme in Rwanda, James Chen launched a new organisation, Clearly, in 2016 — with a mission of ensuring that everyone in the world can get glasses when they need them. 
"We are reaching a watershed in the way the world deals with disability, smashing stigma, and demonstrating the amazing ways people can overcome disability to lead full and inspiring lives and make a huge contribution to society," said Chen. 
Read more: Global Citizen Live Is Coming to London — and You Can Be There. Here's How
"Set against this, we must refuse to accept that 2.5 billion people around the world cannot see clearly, just because they lack access to a basic pair of glasses," he added. "In an age where we are looking to put a human on Mars, we can do better than this." 
Global Citizen and Clearly are now joining forces to call on British Prime Minister Theresa May to make sure poor vision is addressed at the Commonwealth Summit, which is coming to London in April. Leaders from all 53 Commonwealth nations will gather at the summit to address some of the most pressing issues in the world. And we believe that poor vision must be on the agenda. You can join us by taking action here. 
HUGE NEWS: @LadyLeshurr, @KojoFunds & @LittleSimz have joined the #GlobalCitizenLive⭕ lineup — and @MayaJama, Adwoa Aboah, @AdeAdepitan and @NeevOfficial are hosting! 🔥🔥🔥 We could not be more pumped ✊

Take action right now to earn free tickets: https://t.co/DtEdHrW9JSpic.twitter.com/AQubDzVc58

— Global Citizen UK (@GlblCtznUK) March 26, 2018
By taking action, you can earn free tickets for Global Citizen Live, a night of entertainment-fuelled activism at O2 Academy Brixton — and see Emeli Sandé, Professor Green, Naughty Boy, Gabrielle Aplin, Lady Leshurr, Kojo Funds, and Little Simz live. Find out more about the event and how you can take action here.