Prince Harry and Meghan Markle have officially tied the knot and are now wife and husband. 
Following the ceremony at St. George's Chapel in Windsor on Saturday morning, watched by millions of people around the country, they became the Duke and Duchess of Sussex. 
It was a fairly groundbreaking ceremony as royal weddings go, with a blend of the traditional and the modern to reflect who Harry and Meghan are as a couple. 
Take action: Thank the UK for Committing to Immunise 45 Million Children Against Polio Every Year
Here are some of our favourite moments from a ceremony that fused feminism, global citizenship, and celebration. 
1. Meghan began her procession alone.
Meghan Markle walking down the aisle 💖 #RoyalWeddingpic.twitter.com/JxSyWkUusX

— F 💫 (@postbestfshn) May 19, 2018
In a historical first for a royal bride in the UK, Meghan chose not to be chaperoned for much of the procession down the aisle at St. George's Chapel in Windsor. 
Instead, she walked alone for the fist part of the procession, accompanied only by her bridesmaids and page boys. 
Prince Charles, Harry's father, then joined her at the Quire, where the main royal guests were seated. Health problems made it impossible for her own father to attend. 
Read more: Meghan Markle Set to Break This Sexist Tradition at Wedding to Prince Harry
Charles also didn't give her away, as would have been traditional, but instead stood back as Meghan approached Harry alone. 
"It's time to focus less on glass slippers and more on glass ceilings," Meghan has previously said of her own story.
2. It was a national celebration of love.
Like most weddings, "love" was a word on everyone's lips at the ceremony. 
It's a welcome message — a distraction from the amount of national and media attention that has been on difference, division, and conflict in recent years. 
But across the country and further afield — with hundreds of thousands of people gathering in Windsor, and millions more watching on TV — people came together to celebrate unity, loyalty, and love that is, according to the ceremony, "not selfish and self-centred." 
That's definitely a love we can get behind. 
3. Rev. Michael Curry gave an incredible sermon.
I don't think there's ever been that many black people in that church, let alone in a room with that many royals. Meghan's just reminding us all who she is and where she's from. I am 12000% HERE FOR IT MEGHAN. #RoyalWeddingpic.twitter.com/skIdkzOPtF

— Natalie (@natalielorrain) May 19, 2018
Bishop Michael Curry, the head of the Episcopalian Church, gave a resounding speech beginning with a quote from American civil rights activist Martin Luther King Jr. 
"We must discover the redemptive power of love, and when we do that, we will make of this old world a new world," he said. "There is power in love. Don't underestimate it. Not just in its romantic forms, but any form, any shape of love.
"When you are loved and you know, when you love and you show it … it actually feels right," he continued. 
This is unprecedented. #RoyalWeddinghttps://t.co/3E6hk0eKyS

— Christina Coleman (@ChrissyCole) May 19, 2018
Read more: Meghan and Harry's Wedding Will Help Tackle Period Taboo, Homelessness, and HIV
And his speech didn't restrict itself to those in the room. 
"When love is the way, no child will go to bed hungry," he said. "When love is the way, poverty will become history. When love is the way, we actually treat each other, well, like we are actually family." 
4. It was a celebration of diversity.
Throughout the run-up to the royal wedding, and long before they were even engaged, Meghan's biracial identity has been a significant moment for the British monarchy. 
Many commentators believe that Meghan and Harry's wedding will, in small but important ways, begin changing Britain's relationship with race for the better.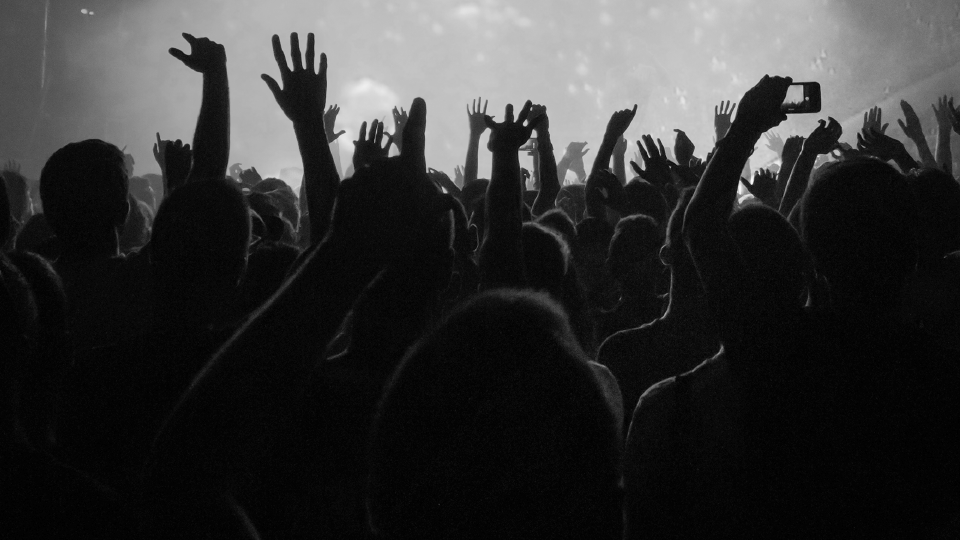 Meghan Markle, the Duchess of Sussex, and husband Prince Harry wave from a carriage following their May 19 wedding at St. George's Chapel, in Windsor, UK.
Image: Phil Noble/Pool photo via AP
One person, interviewed in a report by the BBC about black Britons and the monarchy, said: "It's comparable to when Barack Obama became president. People were like, 'wow.' I think that's going to happen here as well."
Gorgeous, moving display of African American culture and expression at the very seat of white Anglo power. What could have felt like an overfrilly, overhyped occasion now feels monumental.

— jodikantor (@jodikantor) May 19, 2018
And Meghan herself has also spoken out about how race and slavery in the United States affected her own family tree. 
"You create the identity you want for yourself, just as my ancestors did when they were given their freedom," she wrote, in the magazine Elle in 2015, about her racial identity. 
"Because in 1865 (which is so shatteringly recent), when slavery was abolished in the United States, former slaves had to choose a name," she wrote. "A surname, to be exact. Perhaps the closest thing to connecting me to my ever-complex family tree, my longing to know where I come from, and the commonality that links me to my bloodline, is the choice that my great-great-great grandfather made to start anew. He chose the last name Wisdom. He drew his own box." 
They gotta full black choir after a black ass sermon. THIS WEDDING IS BLACK AF. I'm living! #RoyalWedding

— Dani Kwateng-Clark (@danikwateng) May 19, 2018
5. And it opened up a space for other black talent.
The guest list for the wedding brought together royals and Hollywood A-listers, reflecting Meghan and Harry's different and diverse backgrounds. 
Among many guests were Oprah Winfrey, Idris Elba, and Serena Williams (who also walked herself down the aisle at her wedding.)
I'm so excited and honoured to perform at Prince Harry and Meghan Markle's wedding. I was bowled over when Ms Markle called me to ask if I would play during the ceremony, and of course I immediately said yes!!! What a privilege. I can't wait! https://t.co/TU0lyKloCD

— Sheku Kanneh-Mason (@ShekuKM) April 24, 2018
But the ceremony was also an opportunity to showcase some lesser-known but equally talented performers, such as Sheku Kanneh-Mason, the 19-year-old who became the first black winner of the BBC Young Musician competition in 2016, who was asked to play cello at the wedding. 
And the gospel group The Kingdom Choir performed "Stand By Me," by American soul singer Ben E. King. The choir performed Etta James' version of "Amen (This Little Light of Mine)" as the newlywed couple left the chapel. 
6. There was no promise to "obey."
The marriage service was from Common Worship (2000), which meant that Meghan didn't promise to obey Harry in a moment for feminists everywhere. 
Instead, it celebrated marriage as a "sign of unity and loyalty" that "enriches society and stregthens community." 
In a light-hearted moment, the couple then said "I will" and grinned, to laughter from the assembled congregation. 
7. Harry will wear a ring.
In another break from a decades-old tradition, Prince Harry has chosen to wear a ring to match Meghan's.
The Archbishop of Canterbury described the rings as a "symbol of unending love and faithfulness" during the ceremony. 
While it's now fairly normal for men to wear wedding rings, it reportedly only became customary during World War II, when men decided to start wearing rings to remind them of their wives and families at home.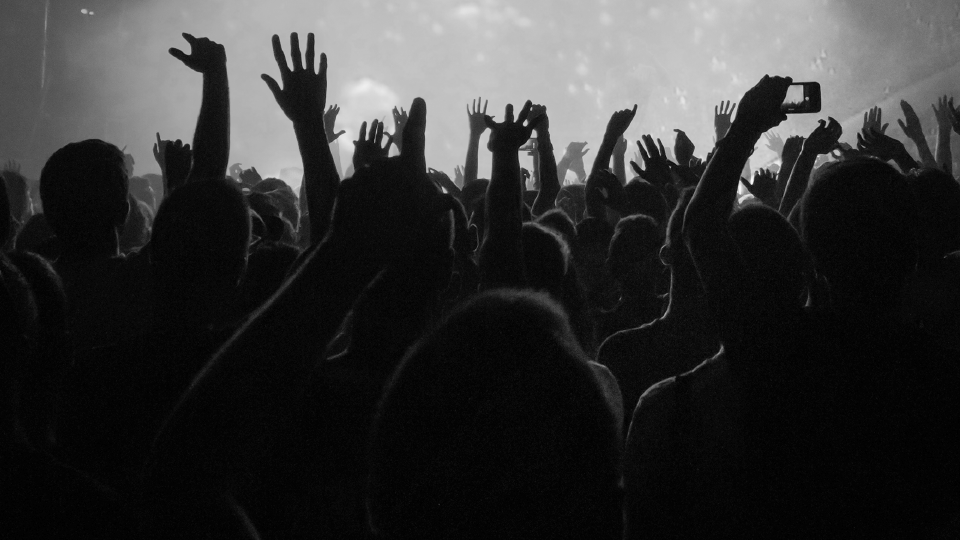 Image: Ben Birchhall/pool photo via AP
It's also something that very few British male royals have chosen to do, including Harry's brother, father, and grandfather. 
Although Prince William's choice was later said by a palace spokesman to be "just down to personal preference."
8. It celebrated members of the public, too.
The royal couple invited more than 2,000 members of the public into the grounds of Windsor Castle to celebrate with them for the big day — and it included 1,200 community champions such as "young people who have shown strong leadership." 
They also invited 200 people from charities and organisations they support, 100 pupils from two local schools, and 610 Windsor Castle community members. 
Also among the crowd was 12-year-old Amelia Thompson, a survivor of the Manchester Arena bombing last year, who attended with Sharon Goodman, grandmother of Olivia Campbell-Hardy, who was killed in the attack. 
12-year-old Amelia Thompson has been invited to the royal wedding - she survived the Manchester Arena attack last year.
Amelia had two tickets, and gave one of them to Sharon Goodman, grandmother of Olivia Campbell-Hardy, who was killed in the attack. #RoyalWeddingpic.twitter.com/qQKnAoZixm

— KTStv (@KTSKenya) May 19, 2018
---
Global Citizen campaigns to achieve the UN's Global Goals to end extreme poverty by 2030. We believe the world needs informed, engaged, and passionate people taking action to drive positive global change. You can join us by taking action here.