In the past few weeks, thousands of refugees and migrants have become stranded at the border between Poland and Belarus in eastern Europe, and the situation is becoming increasingly dangerous.
The migrants and refugees, who are reported to have mostly come from conflict-torn countries in the Middle East including Iraq, Syria, Yemen, and Afghanistan, are facing freezing conditions as they tried to survive in makeshift camps amid the dense forests at the border. It was reported on Friday that Belarus had moved many to warehouses close to the border and it's not clear what will happen to them next. 
There have also been violent clashes — Al Jazeera reported on Tuesday that Polish border guards hit back at people who they said had thrown stones at them with teargas and water cannons, a response that was condemned by humanitarian agencies.
At least 13 people are reported to have died in the crisis so far as a result of violence, and because of the harsh conditions and dangerous crossings they face, including during attempts to cross a river into Poland. The youngest victim is thought to be a one-year-old boy who had been living with others in the forest for over a month. 
Last Friday two United Nations agencies — the UN refugee agency and the Office of the High Commissioner for Human Rights — issued a statement underlining that the human rights of the people at the border must be upheld under international refugee law, meaning that they should be allowed to try to claim asylum.
However, authorities in Poland and the European Union (EU), of which Poland is a member, are resisting allowing people to cross into their territory.
The EU argues that the authoritarian president of Belarus, Alexander Lukashenko, has allowed migrants and refugees to gather at the border and is using them to antagonise the EU as part of his response to the trading bloc placing economic and political sanctions on the country.
3 Facts to Know About the Poland-Border Border Crisis
Between 3,000 and 4,000 refugees and asylum seekers have been trapped in freezing conditions at the border between Belarus and Poland. The group have reportedly been moved to warehouses.
At least 11 people have died amid delays getting vital aid to the area, which is reportedly blocked off from agencies and journalists. 
The UN has called for the rights of the people at the border to claim refugee status should be upheld under international law. 
It's a complex situation. Here's a summary of how it developed and what it means for people facing a humanitarian emergency.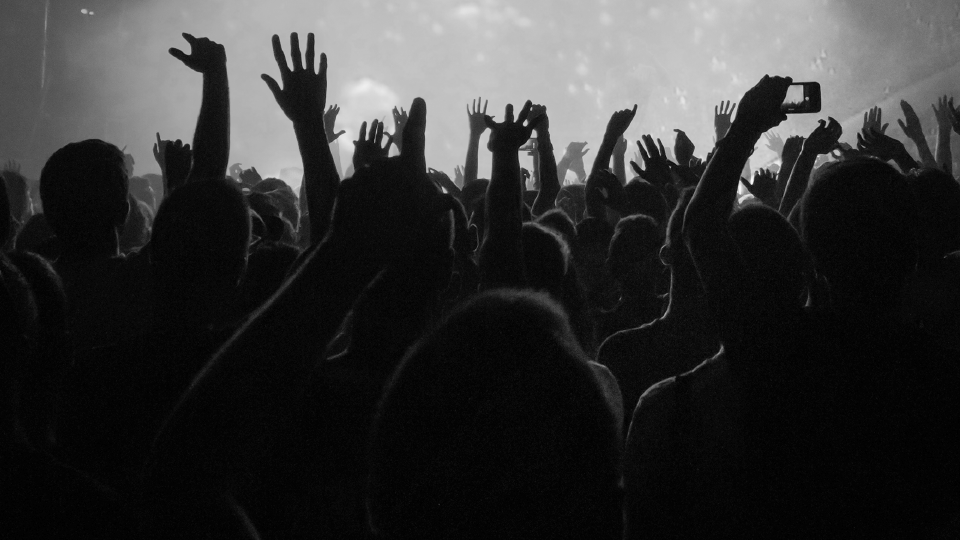 In this handout photo released by State Border Committee of the Republic of Belarus on Wednesday, Nov. 10, 2021, a view of a tent camp set by migrants and refugees gathering at the Belarus-Poland border near Grodno, Belarus.
Image: State Border Committee of the Republic of Belarus via AP
Why Is This Happening in Belarus?
Belarus is a country in eastern Europe that was formerly part of the Soviet Union. The recent history of how this situation developed goes back to August 2020 when the president of Belarus, Lukashenko, was re-elected to a sixth term in office in an election that was regarded as a sham by opposition parties and was marred with allegations of vote-rigging.
The result prompted massive pro-democracy protests across Belarus involving thousands of people, which were then violently clamped down on by police.
In response to these events the US and the EU placed economic and political sanctions on the country, with the European Council saying that the elections that saw Lushashenko back in power were neither "free nor fair."
These sanctions were tightened further after an incident in May when a passenger plane carrying a Belarusian journalist critical of the regime, Roman Protasevich, was forcibly diverted enroute from Greece to Lithuania to instead go and land in Minsk, the capital of Belarus, where Protasevich was removed from the plane and detained.
As a result, as well as halting trade of the country's top commodities, the EU banned Belarusian aircraft from flying over EU airspace or stopping at any EU airports.
Fast forward to the crisis developing on the border now, and experts on the region are saying that refugees and migrants are being used as a "political weapon" by the Belurisian regime in retaliation at the sanctions being placed upon it.
Many outlets including Vox report that Belarus's government invited people seeking to escape conflict in their own country to come to Minsk, where they were housed in hotels and granted short-term visas before being helped to reach the border by authorities, ostensibly to seek asylum in the EU.
Belarusian authorities have denied doing this but ​​Artyom Shraibman, a political analyst based in Minsk told Vox that Lukashenko had "threatened to do this for many years."
"Every time the EU criticised him, every time the West criticised him, he reiterated the same chain of argument: 'You don't appreciate me, that I am defending you from the illegal migrants, I am defending you from the drug trafficking, I'm guarding your eastern border, and you're not grateful,'" Shraibman explained.
At the same time, refugee rights advocates and human rights experts have said that the EU's own harsh border policies and history of making deals with countries to keep migrants and refugees away is also partly to blame for the situation.
Anna Iasmi Vallianatou, a lawyer and fellow at the international affairs think tank Chatham House, argues in the Guardian: "So long as EU countries do not respect asylum laws and continue to treat refugees with hostility and violence, countries such as Belarus, Morocco, and Turkey will continue to exploit its fear of migration."
What Does This Mean for The People Stuck at the Border?
Caught up in the row between Belarus and its neighbouring countries are up to 4,000 people facing a desperate situation, amid freezing conditions, as they try to reach safety. 
The situation has already led to several tragedies, including the death of a one-year-old child. On Monday, people gathered at a small cemetery in Poland to bury the body of 19-year-old Syrian refugee Ahmad al-Hasan after he had died trying to cross the river Bug, which runs along the Polish border. He had reportedly previously been based at a refugee camp in Jordan and had been hoping to reach safety and continue his studies, which he had started at the camp.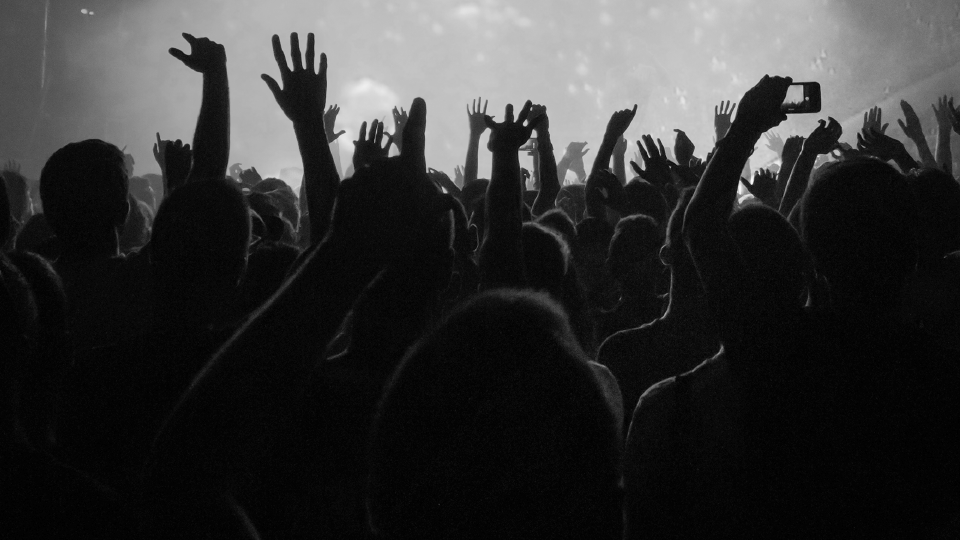 People of a Muslim congregation community pray at the coffin of young Syrian man, Ahmad al-Hasan in Bohoniki near Sokolka, Poland, Monday, Nov. 15, 2021.
Image: AP Photo/Matthias Schrader
Al-Hasan is one of at least 13 migrants and refugees who have died trying to reach Poland, according to the Guardian. The situation was compounded by the fact that aid agencies and journalists are banned from an exclusion zone along the border which is at the centre of the crisis.
The EU has faced criticism for not supporting people with enough aid, and on Nov. 17 the EU announced it is sending 700,000 Euros of food aid and blankets to people at the border. The European Commission said shortly before the group was taken to a warehouse that there would be no negotiation with Belarus over what happens to the migrants and refugees in future, Al Jazeera reported. 
Poland deployed over 20,000 border police flanked by military support to push back anyone who crosses over, which has led to clashes involving tear gas and water cannons.
The troubling situation has drawn criticism from international humanitarian agencies.
Marta Szymanderska from Grupa Granica, a Polish-based coalition of NGOs who responded to the humanitarian crisis emerging, told Al Jazeera: "The use of force [by Poland] is completely unjustifiable because there are legal procedures which should be used from the very beginning. The actions of the Polish forces are not only illegal but also inhuman."
Amid delays to vital humanitarian aid, local people have stepped up. The BBC reports that a network of residents, some part of Grupa Granica living on the Polish side but in the exclusion zone, have been volunteering to help, and are providing food and even life-saving medical care.