Why Global Citizens Should Care
Refugees and migrants are facing extraordinary difficulties during the COVID-19 pandemic. They often lack access to water and sanitation, basic health care, and socially distant living conditions, making them especially vulnerable to the virus. The United Nations calls on countries to help those who are displaced by threats of violence and persecution. Join Global Citizen and take action here. 
---
At least 45 people, including five children, died Aug. 17 in the worst shipwreck off the Libyan coast this year. These recent deaths are among nearly 500 migrants and refugees who have perished trying to cross the Mediterranean Sea from Libya to Europe this year. 
In response, the United Nations has called for countries to step up their involvement in search and rescue missions, and to prioritize saving children over politics. It also asserts that the COVID-19 pandemic "should not be used as an excuse to deny people access to all forms of international protection."
In a joint statement, the United Nations High Commissioner for Refugees (UNHCR) and the International Organization for Migration (IOM) expressed deep concern about recent delays in rescue and disembarkation. The agencies point out the continued absence of "any dedicated, EU-led search and rescue program," and urge states to respond swiftly to calls for help in order to prevent more deaths.
"Delays recorded in recent months, and failure to assist, are unacceptable and put lives at avoidable risk," the agencies said.
Since the pandemic hit Europe, there has been a sharp reduction in rescue capacity. When Italy and Malta closed their ports in April due to public health reasons, both countries failed to respond when the NGO Alarm Phone sent out repeated alerts about a group of 80 migrants in need of rescue, leaving them stranded at sea for more than 40 hours.
Because of the reduction in European state-led efforts, NGO vessels have taken on a large part of the responsibility in search and rescue missions and played a crucial role in saving lives at sea. The UN has called for legal and logistical restrictions on these ships to be lifted so that they can more effectively assist in these missions.
Many of the rescues have also been left to Libyan state vessels, which has resulted in 7,000 people being returned to the unstable North African state this year where they may face violence and arbitrary detention.
During the shipwreck on Aug. 17, it was local fishermen who arrived on the scene to assist the 80-person boat, which sank due to an engine explosion. The fishermen were able to rescue 37 survivors, who were mainly from Senegal, Mali, Chad, and Ghana, according to the statement. 
The two agencies called for a review of how nation states responded to this recent tragedy in order to address the delays and prevent a situation like what happened in 2014, during which a lack of action led to the death of 3,500 migrants while making journeys across the Mediterranean that year.
Afshan Khan, UNICEF regional director for Europe and Central Asia, spoke out about the disasters in the central Mediterranean this summer, calling it "unconscionable that once again politics have been prioritized over saving the lives of children who are stranded on the Mediterranean Sea."
The agencies also addressed the impacts of COVID-19 on nations' border policies, and asserted that the pandemic is not a valid reason to deny refugees and migrants the protection they need. They cited medical screenings at borders and temporary quarantine upon arrival as some measures countries around the world have implemented to adapt to the pandemic.
"Two-thirds of European countries have found ways to manage their borders effectively while allowing access to their territories for people seeking asylum," the agencies said.
Besides the need for swift responses to distress calls, the UN also urged countries to provide safe ports for disembarking the rescued passengers. The agencies said that it is especially important that the passengers are not sent back to Libya, where they are at risk of the ongoing conflict and severe human rights violations.
Recent reports show that the Greek government has secretly expelled more than 1,000 refugees from European borders in recent months, sometimes abandoning them in overburdened life rafts in the middle of the sea. 
"Safeguarding Greece's borders and protecting refugees are not mutually exclusive. Both are and should be possible. This is not a dilemma but a balance that must be struck"

UNHCR renews its call on Greece to investigate reports of pushbacks.https://t.co/gZWtPOwY7q

— UNHCR Greece (@UNHCRGreece) August 21, 2020
Other countries, such as Italy and Malta, have accepted about 17,000 people from Libya and Tunisia this year, according to the statement. This number is a three-fold increase from 2019, but still drastically lower compared to earlier years.
The Mediterranean Sea has been one of the deadliest routes for migrants for years. In 2018, the UNHCR found that 1 in 18 people who have attempted the journey have either died or went missing that year.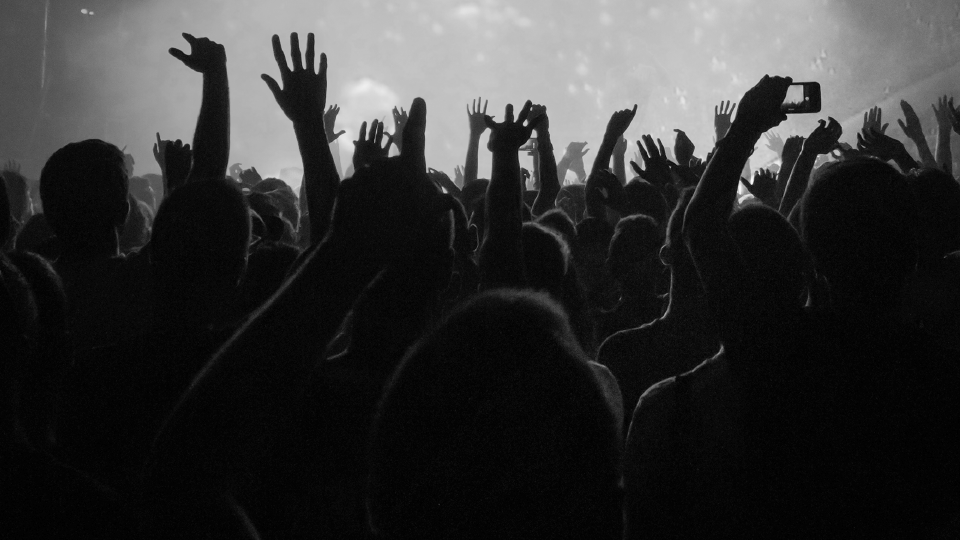 Migrants mainly from Somalia, Egypt and Morocco, but also from Libya, Sierra Leone, Ivory Coat, Bangladesh, Senegal, Syria, Palestine, Benin and Tunisia, rest on board the Spanish NGO Open Arms vessel on Sept. 9, 2020, after being rescued.
Migrants mainly from Somalia, Egypt and Morocco, but also from Libya, Sierra Leone, Ivory Coat, Bangladesh, Senegal, Syria, Palestine, Benin and Tunisia, rest on board the Spanish NGO Open Arms vessel on Sept. 9, 2020, after being rescued in the Central Mediterranean sea.
Image: Santi Palacios/AP
Now with the COVID-19 pandemic, countries have been clamping down on their borders and pausing resettlement programs. As a result, refugees and migrants are finding it even more difficult to seek safety and asylum as they escape the threats within their home countries.