The Russian invasion of Ukraine has brought renewed attention to the plight of refugees, with more than 5 million Ukranians having fled the war in recent months.
They've been violently uprooted from their homes, forced to assimilate and make ends meet in an entirely new context, all while grieving their old lives. Host countries such as Poland and Germany have taken in millions of refugees, and humanitarian organizations are working around the clock to provide food, water, shelter, health care, education, and other forms of wraparound support. 
But funding is insufficient to meet the scale of the challenge, a problem that's echoed around the world. 
In fact, many of the most severe crises around the world have received less than half of the requested funding for basic humanitarian support, according to UNHCR, the United Nations Refugee Agency. Lack of funding prolongs the hardships facing refugees, making it more likely for disease outbreaks to occur in temporary camps, for children to have their education derailed, and for gender inequities to increase.
World Refugee Day, annually recognized on June 20, was created in 1951 as part of the Geneva Convention and has since functioned as a call to action to ensure refugees everywhere have the support they need. That means funding for urgent humanitarian needs, but also funding to help refugees transition into new and meaningful lives. 
All around the world, refugees are often their own biggest advocates, drawing on their resourcefulness to overcome unimaginably difficult circumstances.
Global Citizen recently spoke with six aid workers from the humanitarian nonprofit Alight about their work in various refugee contexts. 
---
Camille Ogoti, Ukraine Program Manager at ORAM (Alight Sister Organization)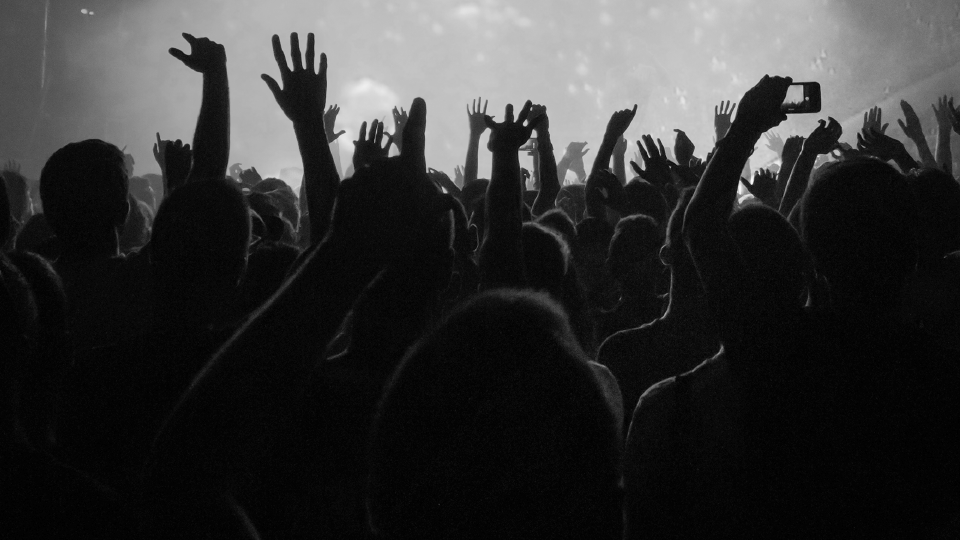 Image: via Alight
What do you want the Global Citizen community to know about the people you're working with? 
The asylum seekers coming in from Ukraine are from all forms of backgrounds and are now trying their best to rebuild their lives from the ground up. Our focus being the LGBTQI community brings about its own challenges besides starting life afresh. We are seeing traumatized queer individuals who were not able to live a life of being openly queer in Ukraine. Our work, aside from helping them integrate into life in Berlin — where [the] majority want to stay — is to also build a bridge for them to know about the vibrant queer community in Berlin. We have started creating opportunities in collaboration with other well-established queer organizations.
What does your day-to-day work look like? In what ways are you helping to ease the plight of refugees?
One of the key needs of the refugees is the search for longer-term housing. A government directive announced last week is that a refugee or an asylum seeker has to prove that they have a place to stay for a minimum of six months, a job offer or a residence permit in order to stay in Berlin.
ORAM, in partnership with Airbnb and Hilton, has been providing short-term accommodation. Our work is therefore focused on helping them find longer-term housing solutions and settle in Berlin. Apartment searching in Berlin is difficult due to housing shortages but we have managed to provide accommodation to seven individuals within the span of three weeks.
We are working toward securing more apartments. In the meantime, we help them on daily activities through some case management work, attend meetings to network, and collaborate with other organizations. 
What brings you hope? 
We hope that we are able to help as many queer refugees as we can, despite the current challenges. We are already seeing results of the work we are doing and it is our belief that we will make an even bigger impact in the communities. We are working toward helping them integrate into Germany and we believe that when they are equipped with the necessary tools, then it is possible for them to rebuild their lives. 
Messi Rudasingwa, Sexual and Gender-Based Violence (SGBV) Prevention Officer in Rwanda's Mahama Refugee Camp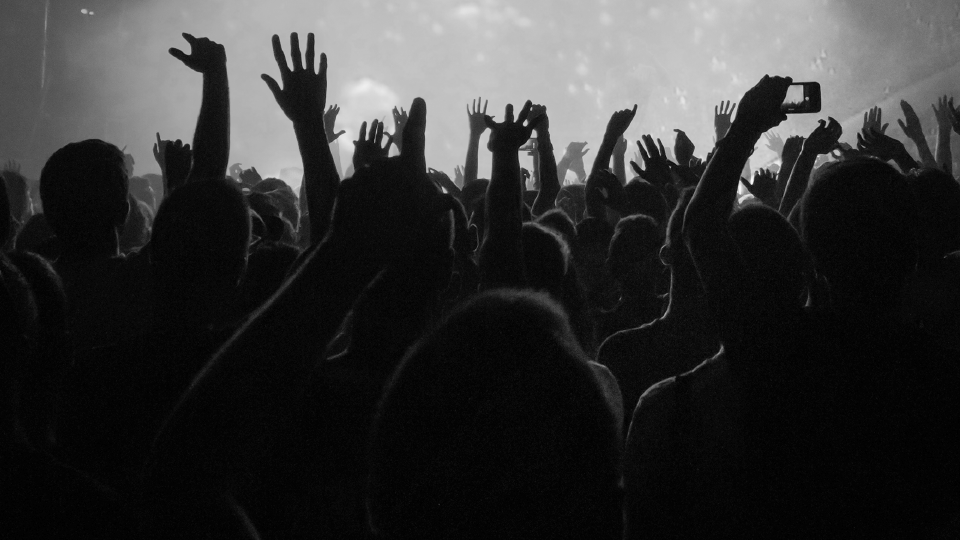 Image: Courtesy of Alight
What do you want the Global Citizen community to know about the people you're working with? 
Being a refugee is a life circumstance and doesn't define an individual. It is a painful experience in itself, which is why they deserve to be cared for. They deserve compassion and humanity. The refugees I work and interact with in Mahama are some of the strongest and [most] courageous people I have had the opportunity to come across. They are full of talents and potentials to be unlocked.
What does your day-to-day work look like? In what ways are you helping to ease the plight of refugees?
Preventing SGBV involves positively changing individuals mindsets. We believe that individuals are influenced by the people around them and in order to create change, the whole community must adopt the change.
For this reason, my work is focused on working with the community directly through groups that are part of it. The main groups we work with are community activists, drama troupe members, and community action groups. My daily work is to provide regular coaching, supervision, and facilitation so that they lead activities that aim at engaging community members who can be their families, friends, neighbors.
The community mobilizations are interactive and help to spark and ease conversations about SGBV, which remains a sensitive topic. They include fun activities such as public events, community conversations through the use of images, audio plays, and stage drama performances.
What brings you hope?
What brings me hope is to encounter community members who have started challenging negative power [dynamics] and are promoting healthy relationships free of violence. I also have hope in the younger generation, who are questioning gender norms and understand that SGBV under no circumstances should be tolerated.
---
Caroline (Carol) Kamwiine, Nakivale Refugee Settlement — Alight Uganda Program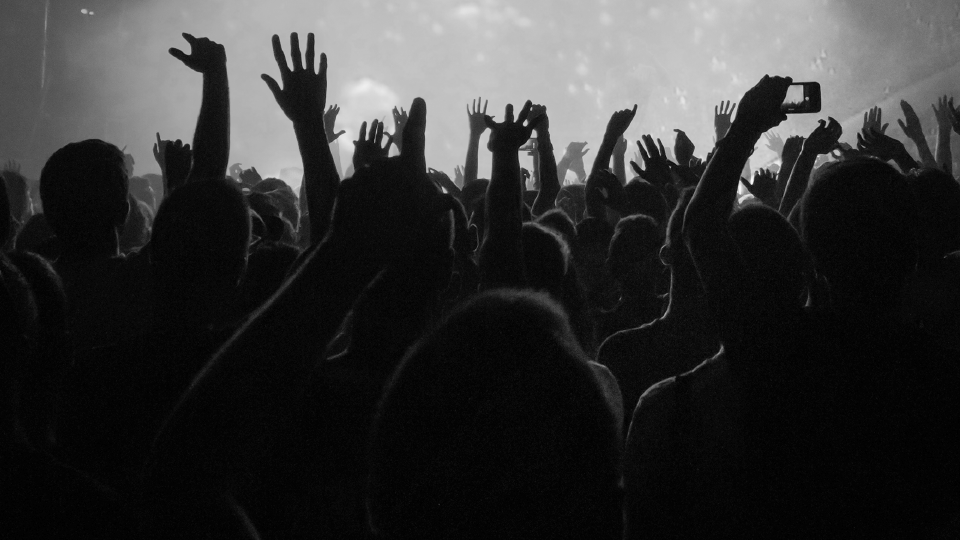 Image: Courtesy of Alight
What do you want the Global Citizen community to know about the people you're working with? 
People that I work with are in different categories. One, the fell staff members from different departments who are so committed to serve humanity. They go beyond and even work extra hours to ensure that our customers are served and satisfied. They listen to the customers' feedback and they are working in the time we are having a lot of activities ongoing in the settlement; the Congolese emergency, receiving and settlement of new arrivals from the border points which have a lot of women, unaccompanied children, and women who need special attention. That's why I call these staff members extraordinary people because they go beyond and bring out the best.
The other category is the community itself. There are community members who have organized themselves and formed community-based groups and organizations to find solutions to the challenges they face among themselves. These people have made our work so easy and sustainable because now there is community ownership.
What does your day-to-day work look like? In what ways are you helping to ease the plight of refugees?
In Nakivale Refugee Settlement, every day looks as if there is a special event going on. It's a busy settlement at the moment, being the receiving settlement in Southwestern Uganda and that means more activities. It involves attending to walk-in customers, carrying educational awareness sessions in the community, distribution of non-food items to the new arrivals, provision of hot meals at the reception center which has more than 1,000 individuals, mobilization and registration of the Burundian voluntary repatriation people and many others. Nakivale is to host the national celebrations of the World Refugee Day 2022.
What brings you hope?
The most hopeful thing is that we are in the era where we are working with the community directly. The community tries so much to solve their own problems and challenges. The customers are so positive in participating in the dialogues and education: for example, the community in Nakivale started a school to improve education. This shows that they know the value of education for their children.
Masudi Katembela, Grants Manager, Eastern Congo Initiative (Alight Sister Organization)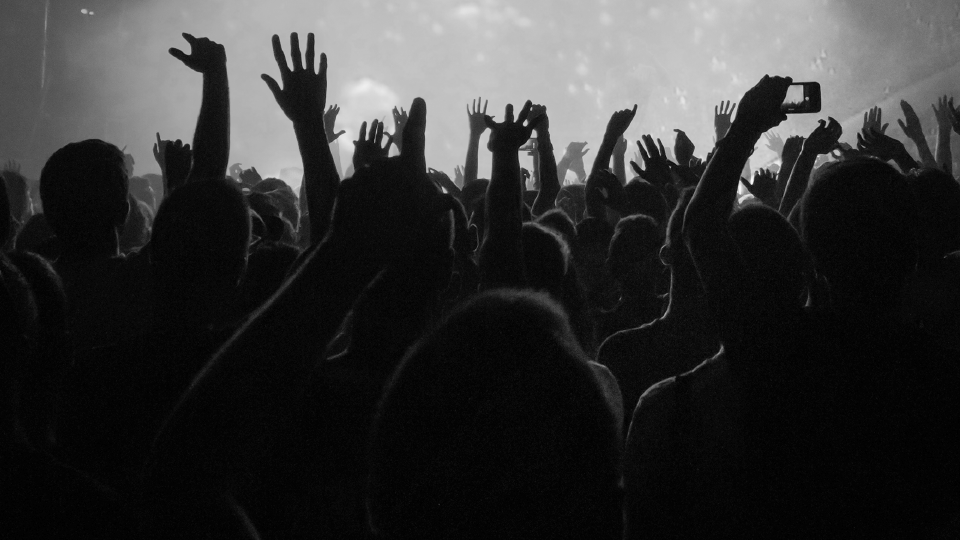 Image: Courtesy of Alight
What do you want the Global Citizen community to know about the people you're working with? 
The Global Citizen community should know about the needs and vulnerability, but also the resilience and capacity of people in the humanitarian setting. We support localized interventions, or initiatives led by community groups, to create social and economic change. 
What does your day-to-day work look like? In what ways are you helping to ease the plight of refugees or the displaced? 
I work with grantees to provide all technical support for grant management in terms of monitoring and evaluation, programming, and more. Through grantees, we provided emergency relief assistance to displaced people during the previous volcano eruption in terms of food, medical care, school fees, and supplies to displaced kids, [and] hygienic kits for survivors of SGBV. During the post-disaster period, many young people from neighborhoods affected by the volcano eruption are being trained on entrepreneurship and implementing successful startups. In addition, many women are implementing Village Savings and Loan Association (VSLA) activities. 
What brings you hope? 
What brings hope is that after the disaster relating to the volcano eruption, through intervention, many recipients are coming back slowly to normal life by addressing basic needs and considering the bright future. 
---
Kawthar Ismail Askar, Alight Protection Officer (Hargeisa, Somaliland)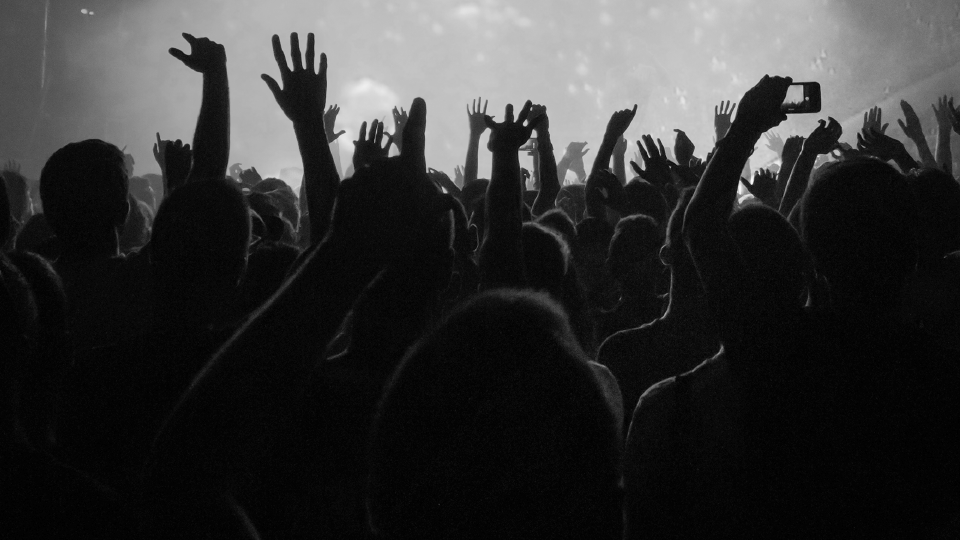 Image: Courtesy of Alight
What do you want the Global Citizen community to know about the people you're working with?
I work with people who are very strict in their religion, culture, and patriotism. One of the things that fascinates me is that they are creative people with a purpose and natural leadership.
It is a society that loves development, change, and globalization. They are people who consult, listen to each other and solve their cultural problems such as traditional justice. They are productive and depend on agriculture and livestock.
Somalis are among the most successful entrepreneurs on the continent and, on average, Somalis outperform traditional local traders wherever they live. They are active and socially responsible, as well as intelligent. Likewise they are resilient people, always facing widespread drought, low income, and some social ills.
What does your day-to-day work look like? In what ways are you helping to ease the plight of refugees?
I feel like all my days are good; it is a job that I feel helps my people and my country. I provide them encouragement and welcome; I make them feel that they are not staying in a strange place but in a place where they are on equal footing and can get all the basic services. There is no discrimination, and Alight is the human center ...
In our protection areas we are conducting vocational skills training for girls and women in a safe space women center, designed to provide psychological counseling services, and other sections ... [They learn] how to apply the skills they have acquired in the future and have the courage to become entrepreneurs.
I am a focal point of the GBV [gender-based violence] cluster meetings and I have the opportunity to speak for the rights of the people and work with the governmental institution to always support them and their concerns that need to be addressed. The good news is that they have a significant role to play in the country's trade and have received employment assistance from the government and international agencies. Daily activities cannot be summarized here, but as Alight staff, I am a human center.
What brings you hope?
To be a humanitarian worker, because I work with very vulnerable people with little-to-no access to the basic necessities of life. There are children that don't know where their next meal will come from. In a situation like that, education takes a back seat.
There are many educated Somalis that have managed to free themselves from the cycle of poverty, but few that have used their power and privilege to help their community. I feel that it is my duty to use my education to help my people achieve peace and the development of community services, such as improved access to all basic necessities.
It is my hope to see a Somalia where girls can access all levels of education and not fear violence or be ostracized from their communities.
---
Ismahan Mohamed Osman, Alight Health and Nutrition Officer (Mogadishu, Somalia)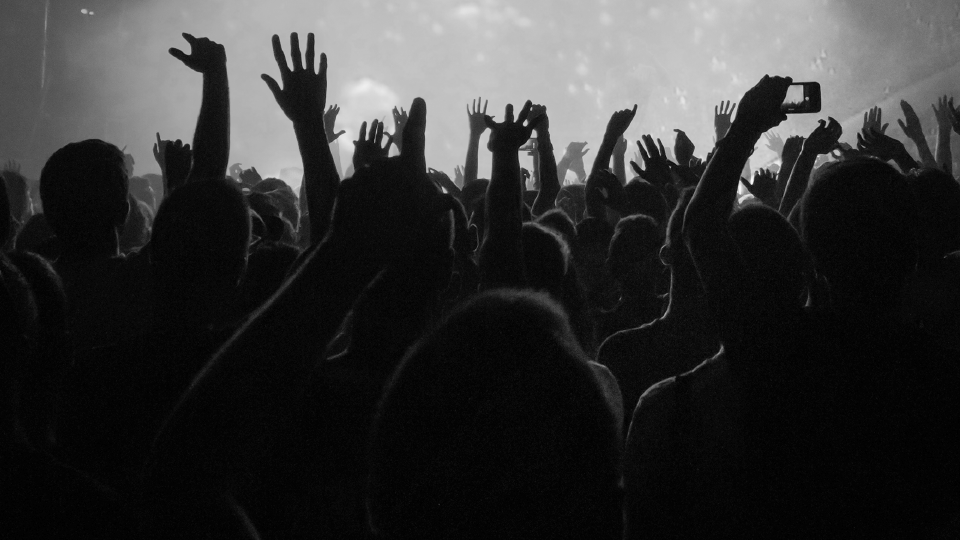 Image: Courtesy of Alight
What do you want the Global Citizen community to know about the people you're working with?
Somalia has one of the highest numbers of internally displaced persons (IDPs) in the world and in many parts of the country, conflict and insecurity have aggravated vulnerabilities and displacement. As part of [the] global presence for humanitarian agencies, Alight responds actively in the most complex and challenging areas, when the highest level of response is required with immediate action [and] our ability to provide services. Particularly [for] the affected communities and people who are prone to disaster, we work to manage their risk of and strengthen their resilience to future shocks.
The challenges that the community faces are conflicts, climatic shocks — characterized by recurrent droughts and seasonal floods — and severe economic decline [that] continue to drive the people of Somalia into a state of a protracted humanitarian crisis. However, Alight continues to support and respond to the immediate humanitarian needs while supporting longer-term solutions to build community resilience and break the vulnerability cycle.
What does your day-to-day work look like? In what ways are you helping to ease the plight of refugees?
My day-to-day work is ... all about tangible human interactions, and I am trying to save lives and alleviate their sufferings while maintaining and protecting human dignity. I count myself very lucky to be a part of Alight's vision of change that is providing the basic needs for the most vulnerable people and reduce the suffering of people, and also help create long-lasting change. I get a lot of satisfaction when I see people smile as they receive the basic things.
What brings you hope?
I do this work because I share the same sense of hope for a better future that keeps their hope alive ... as we are making a difference in people's lives by helping them survive crises [and] recover from disaster. I believe that we are on the journey to a better future, and we are building their resilience, hoping that these communities [come] back stronger than before without need of any assistance from the rest of the world.