---
Why Global Citizens Should Care 
The UN's 17 Global Goals for Sustainable Development work together to end extreme poverty and achieve a world that's equal and fair for everyone. Refugees, migrants, and people who have been internally-displaced are particularly vulnerable to poverty and its root causes, and as a result, must be protected and supported. Join the movement by taking action here to help achieve the UN's Global Goals. 
---
At the end of February, Turkey announced that it would no longer be stopping refugees trying to cross its borders into Europe — with the borders having been closed since 2016. 
With hundreds of thousands of people fleeing airstrikes in Syria and moving towards the Turkish border, the region is seeing significant levels of migration.
Turkey currently hosts around 3.6 million Syrian refugees, according to Amnesty International, and the organization highlights that European and other countries have "failed to share responsibility for hosting the women, men, and children who have fled their homes in Syria." 
In recent weeks, there has been a sudden surge of refugees and migrants to the Turkish border into Europe, where they have been met by armed border guards, and with tear gas and rubber bullets. 
Here Caroline König, a campaigner with Oxfam Germany, describes her experience of the situation with refugees and migrants on Europe's border, and how it makes her feel about Europe.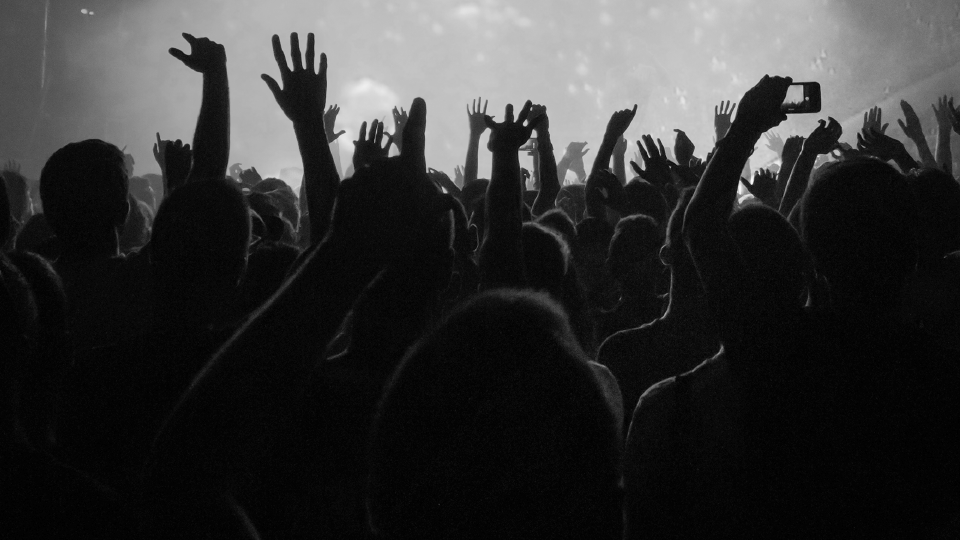 ---
Today I would like to share with you what the situation on the Greek-Turkish border is doing to me. What it is doing to me that children and their parents are bombarded with tear gas at the European border.
That children who are living through war in their home countries drown while fleeing across the Mediterranean. 
And all this in my name. In my Europe, which has been awarded the 2012 Nobel Peace Prize for its commitment to human rights.
While the European Commission, instead of saving the refugees — 30% of whom are children — reflexively invests EUR 700 million in even more deterrent borders and raises the walls even higher, I cannot stop imagining how I would feel. 
How it would feel for me to see the fear in my child's eyes, the sound of gunshots or bombs hitting our homes. 
The idea of leaving my grandma or my mother behind in the midst of screaming, crying people. Not being able to protect my child: from the cold, from hunger, and from the traumatic horror of escape. 
Finally, to be stranded with my child at the borders of Europe and not to be accepted or listened to — and perhaps even to be shot at with tear gas.
I sit impotent before the news of the Greek-Turkish border. On the one hand it sounds far away, on the other hand it is directly about "our border", the border to Europe, my homeland. 
As a campaigner for Oxfam, I am critical by nature and have many ideas for improvement regarding the European Union, but there are also things that I value and trust. 
At the top of the list is human rights, as laid down, among other things, in the European Convention on Human Rights of 1950. 
For me, they mean the certainty that — should I ever have to defend myself in a court of law — my sex, colour, religion, or sexuality does not matter, but the facts of the case do. For me, these are the lowest common denominator, the right that every human being should be able to rely on.
I am thankful to live in a Europe where I can be sure of this for myself, my child, my parents and friends, and for every person in need.
Human rights are a treasure for me and the fact that I was born here, where they apply, is a gift. But this treasure is worth nothing if it does not apply to everyone. 
The moment we, the Europe of human rights, suspend these rights for even one person, we have lost everything we stand for. 
These people in need are now standing at our doorstep. Out there, outside our borders and just beyond, in tents, freezing cold, are the children, the brothers and sisters, the parents of someone whose greatest hope is the Europe of human rights. 
The few helpers who are still on the spot are threatened, some are attacked. 
Last week, Médicins Sans Frontières (MSF/Doctors Without Borders) had to close its children's clinic on Lesbos, near Moria, the largest refugee camp in Europe, because of attacks by right-wing radicals. 
Oxfam supports the Greek Council for Refugees, a Greek non-governmental organisation that provides legal advice to refugees on Lesbos so that they can exercise their rights — which the EU all too often denies them. 
When families flee, it is out of necessity. And the right to be received and heard in the first place must apply to everyone. That is part of our European identity. It is what makes us and what unites us.
And in terms of taking people in, we are not only obliged but also able to do so. The figures for the fifth year after 2015 speak for themselves: according to Pro Asyl, 85% of all refugees have now attended language courses. 
Their integration into the labour market is going better than often assumed. Almost every second fugitive in Germany is gainfully employed, half of them as skilled workers. Every semester several thousand refugees enrol at German colleges and universities. 
Of course, this does not happen by itself and yes, not everything is going smoothly, but it is going. To date, neither the budget estimated for 2015 to deal with the refugee crisis has been used up, nor has the refugee reserve fund set up by the Federal Government, which now amounts to 35 billion euros, been used. 
According to Pro Asyl, many refugee shelters in the municipalities are empty, others could be reactivated in the short term.
We have acquired so many skills in Germany over the last five years, and money, space, and committed people are also available. 
Some media and politicians are stirring up fear with reports of horror and threatening language, but many local authorities are countering this, keeping a cool head and seeing what counts: respect human rights and save human lives. 
In the coming weeks and months there will certainly be a lot to do to welcome and help people in need. 
I firmly believe that, in parallel with the search for a European solution, families must first be brought out of the camps. 
Until this is finally achieved, I am trying not to be impressed by fear-mongers, but to rely on constructive, courageous, and committed people in our country — like the 140 cities (!) that have now declared that they can take in refugees and are preparing for this. 
In their willingness to tackle and help, I find the values that I have often missed on a political and media level in recent weeks and for which I would like to stand up for.
This blog post was first published on Oxfam.de on March 12, 2020. The emergency aid organization for development policy advocates for the rights of refugees worldwide and an end to the arms trade. Further information and the current press release on the topic can be found here.