Stage set. Lights on. Actions taken. The date was Sept. 24, 2022, and after weeks of anticipation and with some of the biggest global stars and names in African music set to dominate the stage — it was finally time for Global Citizen Festival: Accra. 
The moment we'd all been waiting for was here, and as Global Citizens filed through the gates at Accra's Black Star Square to call for urgent action for girls, for the planet, and to create change — activists, artists, and leaders filed down the red carpet to raise their voices in the call for an end to extreme poverty. 
They of course looked every bit as sensational as expected, particularly in a city that boasts distinctive pan-African art and an overall eclectic fashion sense. We applaud them showing up and showing out, not only to drive forward the fight to end poverty but also for the celebration that encompassed Ghana's 65th anniversary, and the 20th anniversary of the African Union. 
Every person who walked the red carpet had powerful words to share on why we need to end extreme poverty NOW, and why Ghana was the perfect place to call for such action across Africa and around the world. 
These are some of our favourite quotes from the activists, artists, and leaders who called for action from the red carpet at Global Citizen Festival: Accra. 
Danai Gurira
Zimbabwean-American Actress and Global Citizen Festival: Accra Host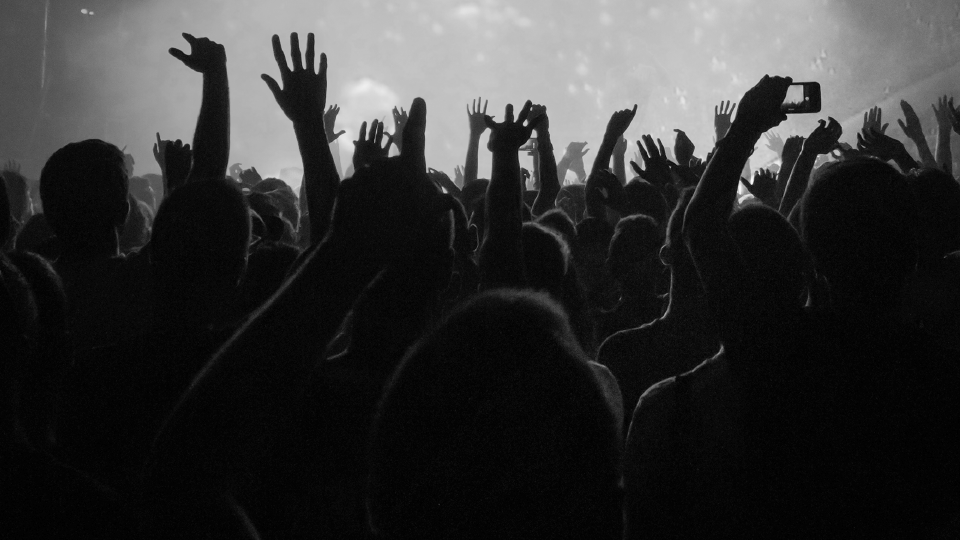 Global Citizen Festival: Accra host, Danai Gurira, on the Black Star Square stage in Ghana, Sept. 2022.
Image: Misper Apawu
"I come to the continent about every year — I mean I'm not here all the time, so when I am here it is a very special time for me. It's a nurturing time, it's a renewable time, and a 'grounding me in who I am' time. And so if I am doing anything, if I have done anything, if I have been able to play a character that contributed to inspiring young women, that just means a lot to me."
Bozoma Saint-John
Chief Marketing Officer, Netflix 
"Africa is the best place to call home because first of all, history tells us it is the birthplace of civilisation and so all of us need to be proud of Africa. Secondly, it is the youngest population on the entire planet and we know that youth comes with excitement, energy, with revolution, with all things that we want to see different in the world, and so that is why Africa is the best place."
Uncle Waffles
South African DJ
"[Music] is the only thing that everyone can agree on, it's the only thing that can unite people. Everyone agrees that it's beautiful, everyone listens to it. You can't discriminate against it, no one can segregate it. It's the only thing that can completely unite people from all walks of life." 
Empower them because without women and girls there is no future — @DanaiGurira on why we must take action for girls NOW #GlobalCitizenFestivalpic.twitter.com/VGUf711epo

— Global Citizen Africa (@GlblCtznAfrica) September 24, 2022
Nomzamo Mbatha
South African Actress
"The fantastic thing about festivals and the reason why they're so important is because, number one, what they do is show that it's not just a one-man show, it's that collectiveness. Where every single person, every citizen of the world, feels like they too are the small river that leads to the big ocean."
Sarkodie
Ghanaian Rapper
"Older generations could get away with their mistakes but how to correct it is to be able to straighten the next ones coming. I believe that you can only empower the new ones who have new ideas, new energy, to be able to create the changes that you and I are unable to do.  So, I believe in the next generation and focusing on that. I have been there before; I had a dark upbringing and I knew the kid that I was — selling stuff on the street and now this is Sarkodie. So, I believe that every kid out there has the chance to change something in the world, so we have to be able to protect these kids and protect the future." 
.@sarkodie tells us why it's important that we empower young people👏👏 #GlobalCitizenFestivalpic.twitter.com/sTUzwfNSBS

— Global Citizen Africa (@GlblCtznAfrica) September 24, 2022
Joselyn Dumas
Ghanaian TV Presenter
"It's all about gender inequality, and obviously to help solve violence against women, and to end poverty. I've set more than one message, but the underlining one is women and children, women and girls." 
Sabrina Elba
UN IFAD Goodwill Ambassador and Global Citizen Europe Board Co-Chair
"Food security is so important and if the system is broken it affects us all. I represent IFAD [International Fund for Agricultural Development] as a UN Goodwill ambassador, and we work with real people and real farmers on agriculture and food security so they can feed themselves, they can gain employment, do entrepreneurship, and keep our food security safe."
Kweku Mandela
Chief Visionary Officer at Global Citizen
"I am always excited to see the impact that Global Citizen can have on communities, and in this case, a country. Ghana's got a great history, it's also leading by example in Africa, but it also has a lot of challenges and I think for us our thing is always: 'how is it that we can propel not just world leaders, but civil society as a whole to have an impact?'"
---
Global Citizen Festival calls on world leaders, corporations, and philanthropists to do more than they've ever done before to End Extreme Poverty NOW. Through our global campaign and with stages in two iconic locations — NYC's Central Park and Accra's Black Star Square — we united leaders, artists, activists, and Global Citizens around the world on Sept. 24 to achieve an ambitious policy agenda focused on empowering girls and women, taking climate action, breaking systemic barriers, and lifting up activists and advocates. But the fight isn't over yet. Join the campaign and take action right now on our website or by downloading the Global Citizen app.