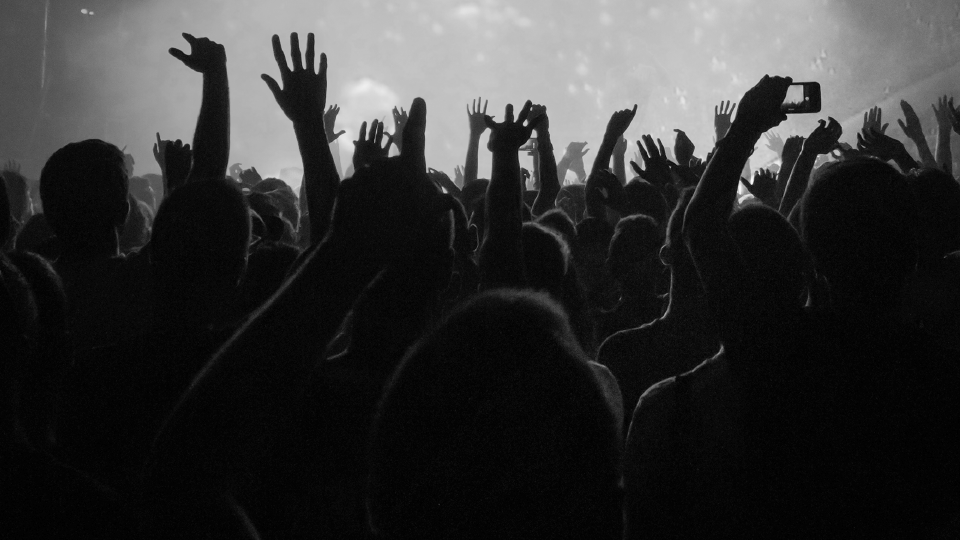 The Grand Duchess of Luxembourg Maria Teresa and a survivor at the Stand Speak Rise Up! conference.
The Grand Duchess of Luxembourg Maria Teresa and a survivor at the Stand Speak Rise Up! conference.
Image: © Cour grand-ducale / Marion Dessard
---
Why Global Citizens Should Care
In armed conflicts around the world, sexual violence is used as a weapon of war against girls and women. The Grand Duchess of Luxembourg and Nobel Peace Prize winner Denis Mukwege are drawing attention to the urgent need to prevent the use of rape as a weapon in fragile contexts. You can take action
here
to call on world leaders to prevent sexual violence.
---
From Myanmar to Yemen to South Sudan, a war has been — and in some cases is still being — waged against the bodies of women and girls.
In these conflicts, and many others around the world and throughout history, rape and sexual violence have been used as weapons of war to demean, control, and degrade women and their communities.
"People don't want to hear about it because it's difficult — and I agree, it's very difficult to hear — but we cannot turn away," the Grand Duchess of Luxembourg, Maria Teresa, told Global Citizen.
"The problem is not becoming less; it's getting worse," she said.
That's exactly why the Grand Duchess hosted "Stand Speak Rise Up!" in Luxembourg City, the capital of Luxembourg, this week to raise awareness and call for action to end the use of rape as a weapon of war.
Take Action: Tell World Leaders to Redouble Their Efforts by Amending Laws to Prevent Sexual Violence
The conference, which Her Royal Highness called a sort of "international reunion" for survivors of sexual violence in conflict, brought together 50 survivors from 22 countries with academic experts, NGOs, and politicians.
Ending rape as a weapon of war is not the kind of campaign one might expect a grand duchess to undertake. But Her Royal Highness has never shied away from difficult topics. She has been a UNESCO Goodwill Ambassador for more than two decades, visiting incarcerated children in Burundi as part of her role, and is also a UNICEF Eminent Advocate for Children.
So when she heard Congolese doctor Denis Mukwege speak about sexual violence in conflict in 2017, she was immediately moved to help.
"I decided that I wanted to meet him and he very kindly came to see me at the palace the next day and we started talking … and I said to him: in what way can I help?" she recalled.
Mukwege, whose hospital in Bukavo in the Democratic Republic of Congo has treated tens of thousands of victims, told the Grand Duchess that he had started a movement of survivors and what they needed was a platform.
Read More: 2018 Nobel Peace Prize Awarded to Nadia Murad and Dr. Denis Mukwege for Fighting Sexual Violence
This was something the Grand Duchess was more than happy to provide. So she partnered with Mukwege — who, together with ISIS survivor and Yazidi activist Nadia Murad, was awarded the Nobel Peace Prize last year — to create "Stand Speak Rise Up!"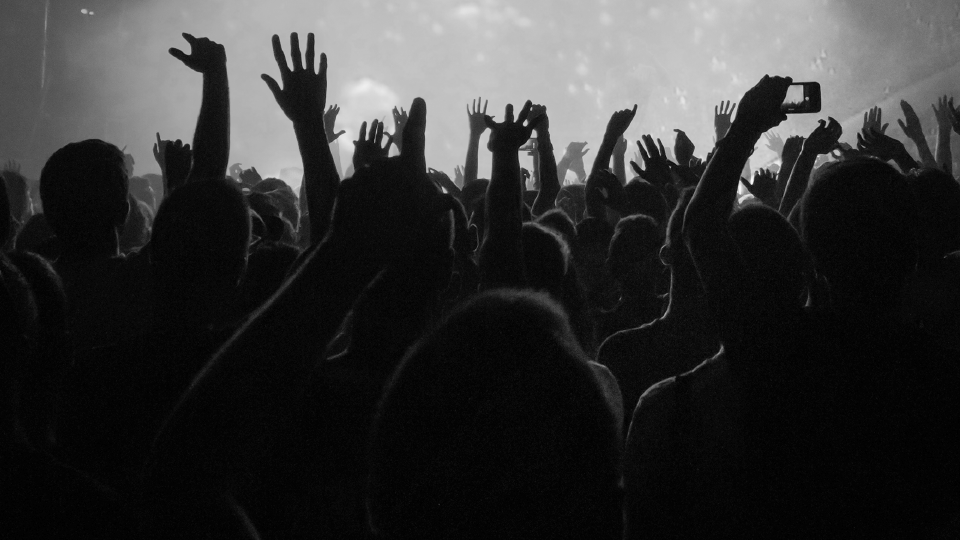 Nadia Murad speaks at a workshop during the Stand Speak Rise Up! conference.
Nadia Murad speaks at a workshop during the Stand Speak Rise Up! conference.
Image: © Cour grand-ducale / Marion Dessard
"I wanted this conference to be unique and different in the sense that at the center of the conference are 50 survivors," the Grand Duchess said.
At typical high-level international conferences, protocol often dictates that hosts or leaders should speak first, she explained. And often, NGOs, policymakers, and academics experts do the bulk of the talking with scattered testimonies from survivors — but that is not the kind of conference Her Royal Highness wanted to host.
"We need all of that, but the problem is that, normally, it's only them [the policymakers and experts] that you hear," the Grand Duchess said. "I wanted to give the floor to victims, so they are the central part of this conference."
Though "Stand Speak Rise Up!" is not the first forum the she has hosted on this topic, she said the timing for such a campaign felt even better now, because Mukwege and Murad's Nobel Peace Prize win has brought more attention to the issue.
The Grand Duchess said that movements like #MeToo have also helped raise awareness of the need to end all forms of sexual violence. 
"These sort of abuses are incomparable to the horrors that these women have experienced … but we are capable of being revolted by them — and rightly so — within our own countries," she said.
"So how can we not address these horrors that are happening in so many crises [around the world]?" she asked.
Read More: Nobel Prize Winner Nadia Murad Is Building a Hospital for Survivors of Sexual Violence
For her part, the Grand Duchess has launched an appeal to support survivors and bring an end to sexual violence in fragile contexts like conflict, and she urges others to join her.
"Everyone can invest whatever time, energy, talent, or money they want to accompany this movement of survivors, so that we can give more leverage to their voices and their demands," she said.
But the effort to end sexual violence in conflict cannot stop there.
The Grand Duchess would also like to see perpetrators of rape in fragile contexts denounced and held to account. But ultimately, there must be an international effort to stop the use of rape in war, like the 1997 international treaty that banned the use of landmines, she said.
"I don't see why we can stop landmines but not rape as a weapon," she said.
But until that happens, there is still an urgent need to support survivors.
To continue doing that, the Grand Duchess and the Luxembourg Red Cross are working with an electric company to help Mukwege improve his hospital by making it bigger, newer, and installing solar panels to prevent the blackouts that commonly occur during operations. Her Royal Highness also said she is particularly interested in supporting children born to these rape survivors.
"People do not realize that when we talk about rape as arm of war, we're talking of destroying the whole social tissue of regions for generations," she said.
"Maybe we cannot end war, but we can end rape as a weapon of war."