---
Why Global Citizens Should Care
We cannot achieve the UN's Global Goals and end extreme poverty without addressing racial inequalities and the impact of racial discrimination on access to quality health care, education, and economic opportunities. Global Goal 10 aims to reduce inequalities and ensure everyone has the opportunity to reach their full potential. You can join us to take action here.
---
Across the United States and the world, people are taking to the streets in vast numbers to protest racism, inequality, and injustice.
Inspired by the action in the US following the killing of George Floyd, people all around the world are examining systemic racial inequalities in their countries, and how to take action to urgently address it.
Discrimination fuels a wide range of systemic issues, including poverty, unequal access to health care and education, and economic disparities.
While the US — and it's far from being alone in this issue — has a history of violence and police brutality against African Americans, Floyd's death and the deaths of Tony McDade, Breonna Taylor, Ahmaud Arbery, and countless others, are a reminder that centuries of violence and systemic oppression aren't experiences limited to the past.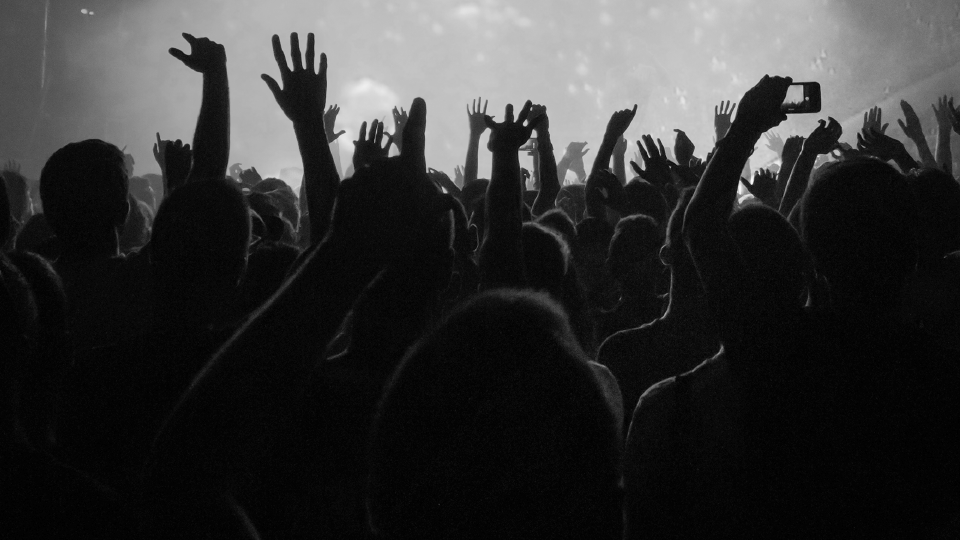 Demonstrators march in Los Angeles, Friday, May 29, 2020, in protest over the death of George Floyd, who died in police custody in Minneapolis.
Demonstrators march in Los Angeles, Friday, May 29, 2020, in protest over the death of George Floyd, who died in police custody in Minneapolis.
Image: Christian Monterrosa/AP
Police brutality and racial discrimination are the daily, lived reality of Black people globally. It's no wonder, then, that #BlackLivesMatter continues to inspire everyday people and prominent figures alike to speak out against racial discrimination and police brutality. 
Those raising their voices include a group of 91 prominent African artists, media personalities, academics, and leaders who have written an open letter to denounce racism and express solidarity with African Americans and the Black community globally.
The signatories include legendary musicians Youssou Ndour, and Salif Keita; soccer star Samuel Etoo; actor Djimon Honsou; philanthropist Dr. Precious Motsepe; the former president of Mauritius, Ameenah Gurib-Fakim; and Rebecca Enochong, the tech founder named by Forbes magazine as being among the 50 most powerful women in Africa.
The letter called the killing of Floyd heartbreaking, and said the group cannot turn away from police brutality.
"The unbearable sight of George Floyd suffocating under the knee of a police officer in uniform looks like a return to the dark ages," the letter read. "George Floyd's agony and death crowns a long litany of screams and supplications, adding one more atrocity to a chain of brutalities and racist killings."
The group said recent events have opened old wounds in Africans and reminded them of painful, shared memories.
The painful memories they are referring to include transatlantic slavery and colonialism, which have created enduring legacies of violence and systemic racism and exclusion of Black people from economic and social opportunities.
Both the slave trade and colonialism set the tone for the discrimination and inequality that continues to define the lives of Black people in significant ways. 
The letter also recognised the history of resistance.
"We know how your ancestors continued the resistance and the struggle for emancipation and dignity during the solitary traumas lived in the hulls of slave boats and the humiliation of plantations, and on the islands of freedom they built through the ages," it said.
The group spoke about the civil rights movement in America, and how African Americans and Black leaders, writers, and thinkers influenced Africa's struggle against colonialism and apartheid.
The letter noted that the struggle against injustice is also happening now in Africa.
"We are waging these struggles to advance our common causes: democratic freedoms, dignity, equality, social justice, the rights and well-being of women and all minorities, the integrity of leaders and institutions, economic independence, and finally the control of our cultural and historic destiny," the letter continued. 
Floyd's killing and subsequent protests are happening against the backdrop of COVID-19 lockdowns and curfews globally. In South Africa, Kenya, the Democratic Republic of Congo, Uganda, Senegal, and Nigeria, public rules that have been put in place, like curfews, are enforced by the law.
Inevitably, citizens have been attacked, with reports of police brutality being used to enforce lockdowns emerging across the continent. In Senegal, for example, police beat citizens with batons to enforce the first night of curfew in March. 
In South Africa, which went into one of the strictest lockdowns globally, at least three incidents have been reported of alleged attacks by the law enforcement officers, including soldiers.
Police in northern Uganda, meanwhile, reportedly dragged villagers out of their homes in a bid to enforce social distancing, injuring 30 people. In Kenya, the Guardian reports, at least 15 people have been killed by the police.
The letter also offered a solution that many have previously suggested: African unity, both within the continent and in the diaspora. It called for change that centres African history and heritage, as well as creating opportunities for economic freedom and partnerships.
The letter stated: "In these decisive moments when humanity is confronted with an existential threat linked to climate change, health pandemics, and a life-threatening rise of social inequalities, we must come together."
It also said it was time to reimagine a just world; one that's led by the values of ubuntu and nitte — which both encourage shared humanity — wisdom, equality, respect, solidarity, as well as brotherhood and sisterhood.
With these values, the letter added, "our human family finally reconciles with itself in peace and continue working towards it."
Here is the complete list of signatories to the open letter:
Youssou Ndour
Akon
Salif Keita
Dikembe Mutombo
Samuel Etoo
Djimon Honsou
Ameenah Gurib-Fakim
Lamido Sanusi
Princess Esther Kamatari
Precious Motsepe
Rama Yade
Paolo Gomes
Prof. Abdoulaye Bathily
Zeinab Badawi
Isha Seesay
Amadou Mahtar Ba
Alain Foka
Denise Epote Durand
Frannie Leautier
Bineta Diop
Hafsat Abiola
Hassan Ba
Pierre Thiam
Angelle Kwemo
Amadou Gallo Fall
Dr. Ebrima Sall
Prof. Achille Mbembe
Prof. Fatou Sow
Prof. Muhammadou Kah
Prof. Issa Shivji
Prof. Alioune Sall
Prof. Penda Mbow
Prof. Paul Tiyambe Zeleza
Prof. Francis B. Nyamnjoh
Prof. Hakim Ben Hammouda
Prof. Mahamadou Lamine Sagna
Prof. Jean-Bernard Ouedraogo
Dr. Marema Toure Thiam
Prof. Felwine Sarr
Prof. Alioune Tine
Prof. Dzodzi Tsikata
Hawa Binta Ba
Abdarahmane Wone
Prof. Elisio Macamo
Prof. Demba Moussa Dembele
Prof. Mame Penda Ba
Prof. Shamil Jeppie
Prof. Ousmane Kane
Kako Nobukpo
Edem Adzogenu
Richard Bona
Dr. Natasha Issa Shivji
Dr. Bouchra Sidi Hida
Dr. Salwa Beheiry
Prof. Jimi O. Adesina
Momar Nguer
Alain Nkontchou
John Githongo
Fatima Karume
Prof. Mamadou Goïta
Prof. Brahim El Morchid
Dr. Tijan M. Sallah
Fatou Jagne Senghor
Dr. Stigmata Tenga
Dr. Ebrima Ceesay
Prof. Abdoulie Saine
Samba Bathily
Mamadou Toure
Prof. Ousmane Thiare
Prof. Jainaba M. L. Kah
Dr. Assan Jaye
Linus Gitahi
Demba Sy
Debo Adesina
Rebecca Enonchong
Moustapha Mellouk
Prof. Bernard Founou Tchuigoua
Dr. Tendai Kadenhe Mhizha
Prof. Noel Magaloire Ndoba
Coumba Toure
Babacar Ngom
Amadou Diaw
Didier Acouetey
Harouna Ly
Mamou Daffe
Hamet Aguemon
Seynabou Dia
Masego Madzwamuse
Sefa Gohoho
Obi Asika
Edgar Gnansounou