Look up Hussain Manawer and you'll find he is many things. A poet shaking tables. A voice in the darkness. A mental health campaigner. An Olympic torchbearer. A Guinness World Record breaker. A teacher. But perhaps most importantly, a self-proclaimed "Mummy's Boy."
The death of his mother in 2017 inspired him to gather what he calls, "my life's work," into a collection of poetry, aptly titled: Life is Sad and Beautiful: The Debut Poetry Collection from the Original Mummy's Boy.
Manawer has been campaigning for mental health for over a decade and is the force behind the world's largest mental health lesson with King's College London, Hackney Empire, and Maya Jama. 
We caught up with him ahead of his collection's publication — during Mental Health Awareness Week in the UK — to talk about poetry, activism, cultural deprivation, opening the door for the next generation, and what should be considered a "compulsory subject".
Your collection of poetry is out. Tell us how that's come to pass.
My whole life, I went to where my heart and my art led me to go, which led me to Global Citizen and all these other wonderful organisations, people, and places. As I kept working, eventually I found people who spoke to me with the right level of care and empathy. 
You have to handle poetry with care at all times and it took me a long time to find the right people, but I was happy to sit out and wait.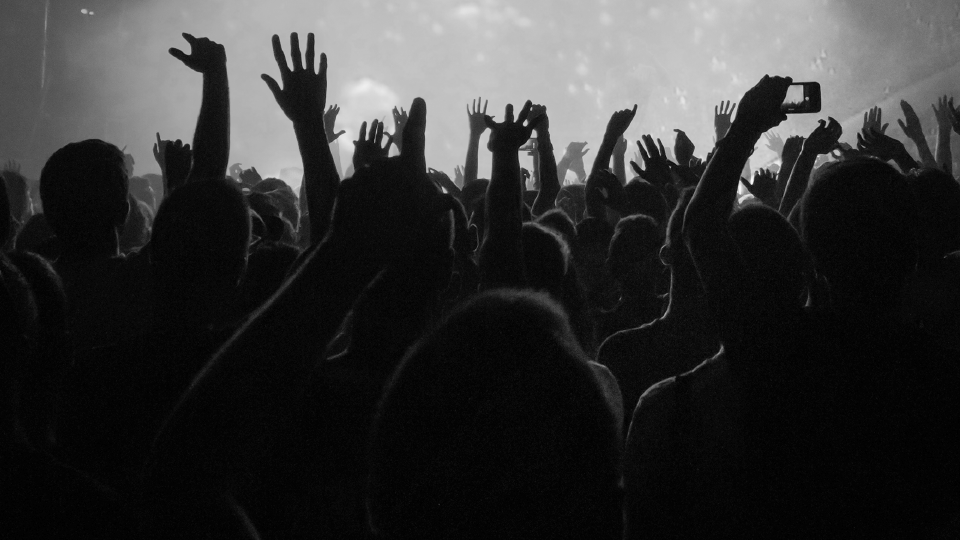 Hussain Manawer's debut poetry collection 'Life is Sad & Beautiful' was published in May, 2022.

Why do you think you weren't given respect as a young poet?
First of all, it's a socio-economic issue. My grandparents came from Pakistan. In the 1960s, they landed and moved to East Ham. I grew up right opposite the West Ham football stadium. We then moved to Ilford and that's where I grew up for the majority of my life. People weren't used to seeing poetry come from somebody like me. People weren't ready for it. 
But also, people weren't ready to have the conversations I was having. People were not talking about mental health 10 years ago so to try and pitch a mental health poetry book — it was a non-starter. 
I was a combination of things that people weren't looking for. 
Who is your collection for? Who do you want to read it?
I really hope it reaches anybody who is going through an overwhelming sense of grief, heartbreak, loss, or sadness. The book is divided into five chapters and the standout chapter for me is one called "Destroy and Depression." Then towards the end of the book, there's one called "The Beauty and the Peace."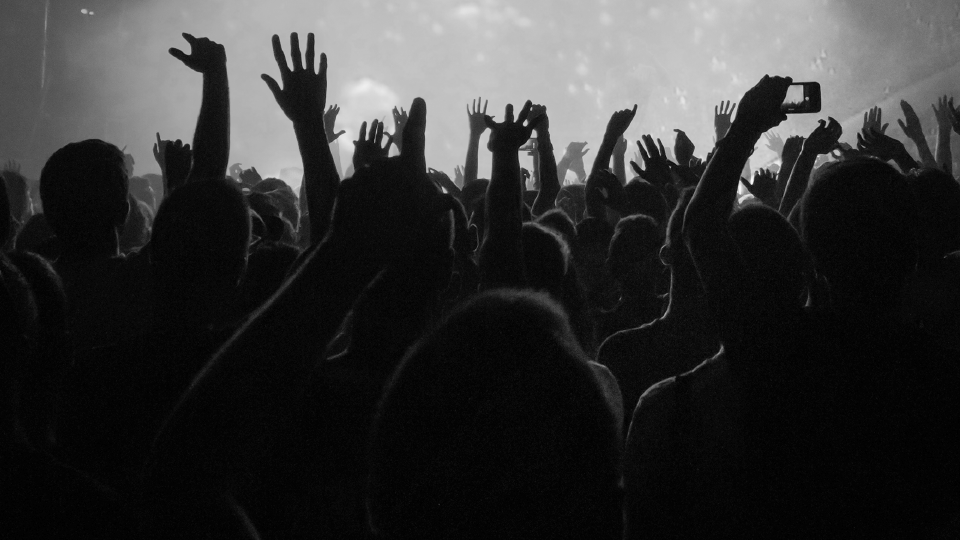 A quote from Hussain Manawer's debut poetry collection, May 2022.

As a poet who wrote predominantly on grief, loss, and depression for so long, for me to then be writing uplifting poems really shows how poetry got me through and out of that journey.
What is the grief that led you to writing this collection?
I lost my mum five years ago on the night of Aug. 31, 2017. She passed away with no warning or opportunity to say goodbye. 
It turned my world upside down. She used to say to me: "You'll learn more about life when I'm not with you." She was right. 
'When no one's looking, throw me down a white rose.
And if it lands in my lap my theory will be true mum.
Heaven does have a balcony.'@HussainManawer reads a beautiful poem he wrote for his mum from his new book 'Life is Sad and Beautiful'. pic.twitter.com/5F1dN54HhI

— Good Morning Britain (@GMB) May 12, 2022
The grief of losing her propelled me into the very, very dark depths of grief. But it also then gave me an opportunity to climb my way out of it. That's where this book came from. Each time I wrote something I felt like I was putting another step on my ladder of getting out of this hole that I was in. 
I've been working on this book since I was 15.
What is and isn't allowed to be a poem is kept in the hands of a few people. But what do you think makes a poem?
You decide. Nobody else can tell you. It's anything and nothing.  
In my book, you see there's the word "Preface" and underneath I've put "I still don't know what this means". Like, why don't you just call it an introduction?
My publisher told me I had to write an "About the Author" section in the collection in the third person. I couldn't do it so instead I wrote it from my mum's perspective. It starts like this:
"I told my son to always brush his teeth before he goes to bed, because the world is going to see him smile. He always spills food on his clothes and would never sleep if we were going somewhere exciting the next day, so I wouldn't tell him."
I wrote that using all the WhatsApp messages from my mum that she'd ever sent me. 
My book is full of spelling mistakes. I can't even tell you what half the grammar terms mean. I know a stanza is like, a couple of lines but that's it. I was never actually good in English.
Some parts of it might not make sense because I didn't think it needed to make sense. It just needed to come out of me.
All of these rules — that's what puts a lot of people off. Because there is cultural deprivation in education that prevents people from even picking up a pen or paintbrush. 
So there are no rules. The only formula to creating a poem is vulnerability and honesty — and maybe a little music playing in the background.
You speak a lot about the cultural deprivation in education that prevents people from picking up a pen. Can you tell us about your project, Compulsory Subjects?
The compulsory subjects in this country in school are things like English, maths, science, history, geography, etc. But what about activism and creativity?
I tried for ages to galvanise people but then I realised: If you feel that passionately about it, do it yourself. Put your activism where your mouth is. 
I grew up in a place where there's so much inequality, it's actually ridiculous. None of us can afford to live here anymore. So we set up Compulsory Subjects, a programme for young people that provides free and accessible development opportunities for the next generation of creative entrepreneurs and arts activists.
We create opportunities but also pathways for people into careers and businesses that they would not necessarily have ever had otherwise. 
One group of young people had their poetry and spoken word — on topics from what it's like growing up as an ethnic minority to what it's like being a female — featured in Oprah's documentary series with Prince Harry. Another group featured on ITV news. We've taken them to Wembley Stadium where they got to walk onto the pitch and hold the FA Cup. They've worked with the BAFTA- and Grammy-winning director Asif Kapadia who directed the Amy Winehouse documentary.  
We've had speakers from all walks of life come and present and engage with them on philanthropy, activism, sociology, and psychology from professors and music producers, to independent business owners and social media agencies.
I am so fortunate to work in an industry where I mix with so many great people and now I'm able to open that door and bring young people with me. It's so special. 
I've seen a huge change in the students. One of the young girls messaged me the other day saying that she's set up a GoFundMe page to create her own films about womanhood. Another one of the young Muslim photographers we worked with has ended up shooting for Naomi Campbell. 
You just cannot help but feel so proud.
One last thing — can poetry change the world?
Let me write a poem about it....
If you are suffering with a mental health issue in the UK and need somebody to talk to, call the Samaritans for free 24/7 on 116 123.