​There's been a Virtual Symposium on Menstrual Health and Hygiene in West and Central Africa. There's a whole day internationally dedicated to Menstrual Hygiene, on May 28 each year. There are many reports on period poverty. But the voices that aren't heard enough are those of the people menstruating themselves.
Girls are on the front lines of almost all issues facing the world today. They face gender-based violence including in situations of war and conflict, suffer increased exposure to violence because of climate change, and, because women make up 90% of frontline health care workers globally, they're on the front lines of health crises too. But despite being the most affected by these issues, their voices are often sidelined and they don't have a seat at the table. 
Another issue that women and girls are on the front line of is mensutral equity (or lack of). Of course, getting a period is not an issue that should hold women and girls back. But the sad reality is that it often does, for a variety of reasons.
Firstly, sanitary products don't come cheap. With an average pack of sanitary pads in Nigeria costing around US$2 for a pack of 7 (based on local market research), many families cannot afford the cost of buying multiple packs every month. This is part of what is known as period poverty — and it affects an estimated 500 million people worldwide.
Period poverty goes beyond just the financial burden of buying sanitary products, however, it is also the lack of access to sanitary products, menstrual hygiene education, toilets, hand washing facilities, and, or, waste management. 
In addition to period poverty, taboos, myths, and stigma associated with menstruation continue to restrict how women and girls can move and work in their daily lives, setting behavioural restrictions, contributing to gender-based discrimination, restricting access to jobs and education, and holding back the fight for gender equality.
In May 2022, the Global Citizen x BeyGOOD Fellowship, composed of fellows from Nigeria and South Africa, embarked on a project to raise awareness of period poverty. As part of this project, we wanted to centre the voices of adolescent girls. So, when we ran menstrual health awareness workshops in schools in South Africa and Nigeria, we also asked those attending the workshops to weigh in on what menstrual equity means to them. This is what they said.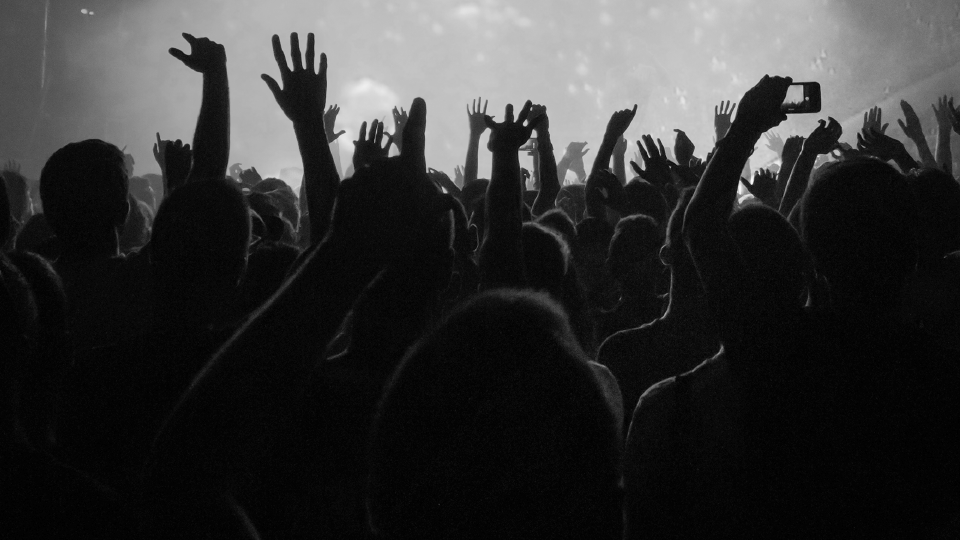 Image: For Global Citizen
Chiamaka told us she doesn't want girls to hide their periods anymore.
"I believe that girls should not be made to hide the fact that they are menstruating. I believe this is a change that would shift perspectives on how girls can show up in the world daily while they menstruate."
Indeed, removing the stigma associated with periods is a big step towards making sure girls feel like they don't have to hide their menstrual cycles.
Tobi wants girls to be more confident.
"The problem that many girls have is that some do not have confidence, they have no parents to support them. For some people, if they actually tell their mother, their father would be like, 'why do you tell your mother, as in ṣé ìwọ nìkan ni ó ń ṣeé ni , àbí ìwọ nìkan loma kókó ṣe period ni' (Why the stress? Are you the only one having a period, and are you the first to menstruate or have your period?). Some people don't have the confidence to tell the teachers, they end up telling nobody because they are very scared, but I have the confidence to tell anybody… I use tissue papers because my mother said 'she does not have money.'"
In many parts of the world, myths about what girls can and can't do during their menstrual cycles remain, which stop them from showing up and set behavioural restrictions on them. Meanwhile, other issues like not being able to access adequate sanitary facilities, like safe, private toilets, in schools also present barriers.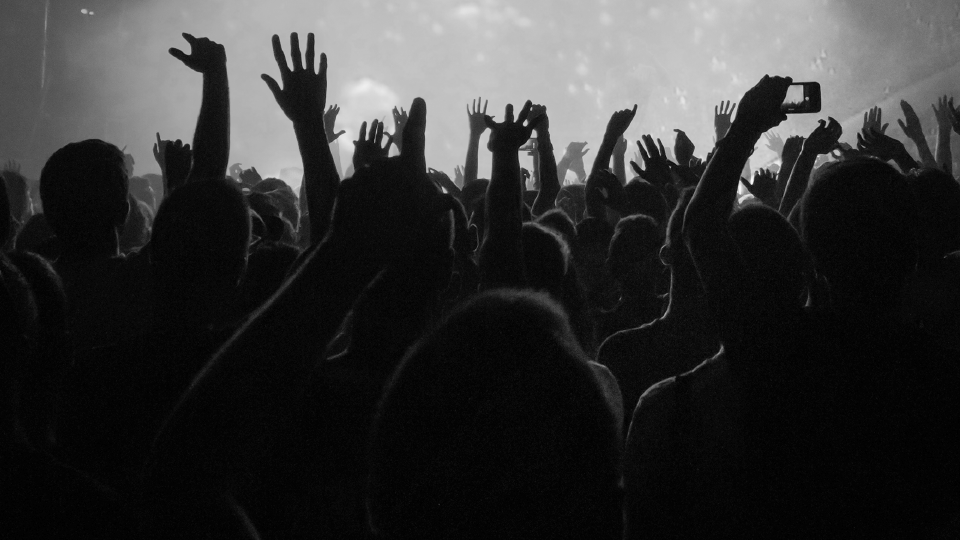 Image: For Global Citizen
In India alone, a staggering 23 million girls drop out of school early when they start menstruating. Missing days at school and getting left behind peers can lead to dropping out of school altogether, which puts many at greater risk of related issues, like child marriage and early pregnancy. 
Siphiwe thinks we need to make sanitary products more affordable.
"As an adolescent girl, I find that sanitary products are very expensive and I feel that it would be better for our menstrual cycle if the price for the sanitary products will drop and if they were more accessible to women, such that you don't have to necessarily buy or you're not limited to buying sanitary products in a pack. What you could buy individually, like in townships where they sell kids' nappies individually or in a smaller pack, I feel it would be of great use to women if we could do that for our menstrual products."
In Kenya, for instance, a 2017 study found that 65% of women said sanitary pads were too expensive. Some Kenyan women and girls also reported being compelled to exchange sex for menstrual products because they could not afford them.
Menstruators who cannot afford menstrual products often turn to using homemade, makeshift alternatives which can be unhygienic and, ultimately, unsafe.
Ashabi wants to take the shame out of periods.
"The change I would like to see about the period is that the stereotype surrounding it should be broken. Periods should not be seen as something that is shameful, something that should be kept secret. Something that is only women that should know about, and when you are in your period, you don't have to tell. If there is a male HR, you shouldn't tell your male HR. Tell only your female colleagues that this is why you are in pain, this is why you cannot be really productive at work. It doesn't make sense.
"Anybody should be able to know that you're on your period. Not just if you're in pain. You can tell somebody that I'm in pain and this is not just only stomach pain, back pain, or something, because it's something that naturally happens to us as women. It's not like we chose to be on our period, so it shouldn't be seen as something that is disgusting. Yes, even some women see it this way. It should be kept as a secret, you should be ashamed of it, you should not let the other gender know about it. It doesn't make any sense. It's just like urinating or using the toilet. So it shouldn't be seen as something that you should be ashamed of."
Across Africa and globally, women and girls continue to face challenges of stigma around menstruation. A major obstacle to eradicating that period stigma is that menstrual health education is lacking. In Ethiopia, for instance, less than half of girls receive any education about menstruation before their first periods. 
Sade wants sanitary products to be more accessible.
"As a young girl, I'm also an advocate for girls. For the girl child. What I would like to see change for adolescent girls is them getting access to sanitary products. And also getting access to valid and true information about period poverty and menstruation, ways for them to keep themselves healthy, how to maintain their personal hygiene, and also adequate access to period products."
Sade's concern is borne out by data from the World Bank, which reports that at least 500 million women and girls worldwide do not have access to the menstrual management services they require. Meanwhile, 1.25 billion women and girls do not have access to a safe, private toilet, and 526 million do not have access to a toilet at all.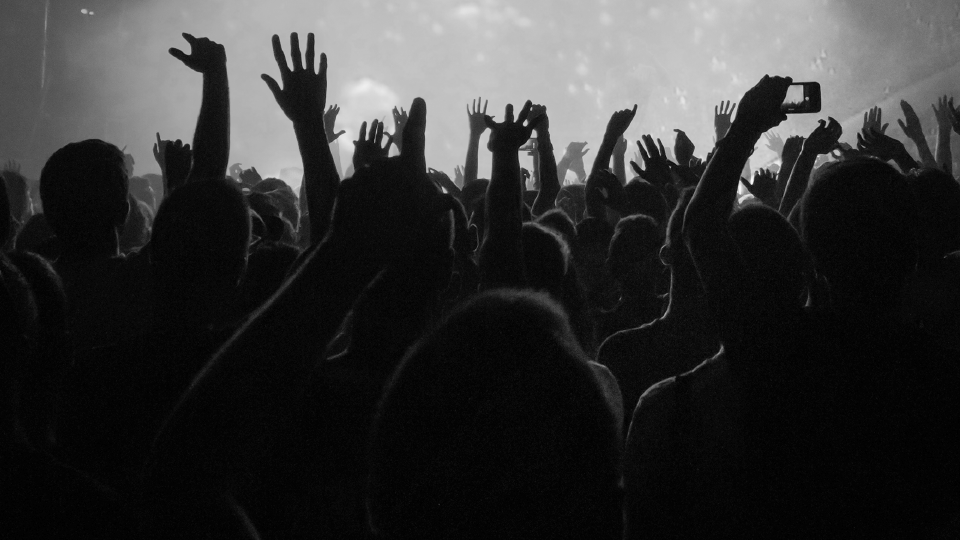 Image: For Global Citizen
Amahle highlights women living in rural places and the challenges they face.
"Many women, especially in the rural setting, can't really afford menstrual products to meet their monthly needs and this may impact adversely on their mental health. Well, I would like to see improved access to affordable menstrual products, which is needed to support these young women and adolescent girls."
Women and girls living in rural areas are more likely to experience period poverty. That's because at least 1 in 10 women and girls in rural areas lack a private place to wash and change during their period.
Omolade highlights the shame and stigma associated with periods.
"I am always ashamed. I feel like I don't want to tell anybody because I am a very shy person. I feel that people are going to laugh at me or make fun of me. I am even ashamed to tell my dad that I am on my period. Because pads have been expensive to buy, I make use of napkins or tissues. I think my school should have pads, so that it will be easier to use them."
This stigma causes girls to be afraid to speak up about period-related concerns and suffer in silence. Research has shown that period poverty directly impacts a person's quality of life and mental health negatively. When people can't manage their periods safely and with dignity, it can be become physically and mentally draining; increasing feelings of shame and embarrassment.
Kemi highlights the need for male allyship.
"I am scared to tell people I am on my period. There are a lot of problems because the pads are very expensive these days (of recent), that is why parents cannot afford to buy them, that is why they are giving us tissues. Sometimes boys laugh at us when they know we are on our period. So, what do I want to change? For boys to be more understanding and supportive." 
As Kemi highlights, menstrual equity is a global sanitation issue affecting boys and girls, men, women, and all people around the world. Addressing and indeed ending the issue of period poverty is one that will positively impact all of us, not just women and girls. 
---
Global Citizen campaigns on the UN's Global Goals — 17 goals that work together to end extreme poverty and its systemic cause — including Goal 5 for gender equality and Goal 6 for clean water and sanitation. Ensuring people who menstruate can manage their periods is essential to eradicating extreme poverty. Join us and take action on this issue and to Empower Girls NOW.