Vaginas aren't top of the list of things to talk about with a former US president for most of us. But most of us aren't Vanessa Paranjothy, the 29-year-old co-founder of the organisation Freedom Cups. 
Paranjothy's a passionate advocate of all things menstruation so, when US President Barack Obama arrived in her home country of Singapore last month, she seized the opportunity to chat periods with the former leader.  
Take action: Call on World Leaders to Prioritise Menstrual Hygiene for Girls' Education Because #ItsBloodyTime
Obama was in Singapore to meet with young leaders and entrepreneurs from across the Association of Southeast Asian Nations (ASEAN) — which includes Indonesia, Thailand, Vietnam, Singapore, Malaysia, the Philippines, Myanmar, Cambodia, Laos, and Brunei. 
Earlier today, young leaders from across Southeast Asia joined President @BarackObama for a conversation on making a positive impact in their communities. Get to know the young leaders and their work to change the world: https://t.co/YImPUZZ9xbpic.twitter.com/MK6QlI1eJZ

— The Obama Foundation (@ObamaFoundation) March 19, 2018
He was there to hear about the work they're doing in their communities and to discuss what the Obama Foundation can do to support them. 
Paranjothy earned her place at the table thanks to her work to end period poverty and fight the cultural taboos that still exist around periods worldwide. 
Read more: 4 Millions Kenyan Schoolgirls Are Going to Receive Free Sanitary Pads
She and her two sisters Rebecca and Joanne — now aged 20 and 26 — launched their organisation Freedom Cups five years ago after her discovery of menstrual cups. 
"I'm not sure if you've ever tried one," she said to me during our interview, "but it truly is life-changing. I've had access to the internet for the last 15 years of my life, but I had literally never heard of a menstrual cup."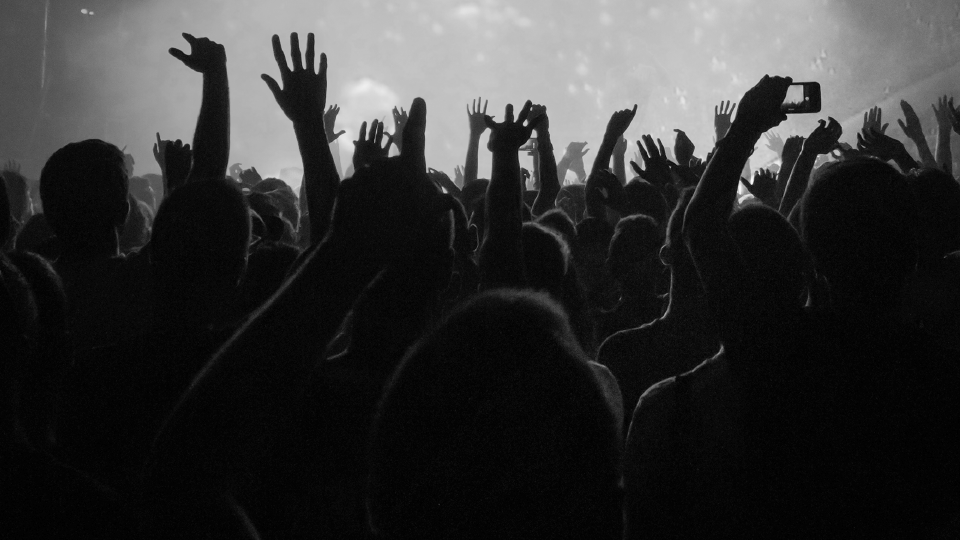 Image: Freedom Cups
"But then one of my closest friends, he was doing an internship in Guatemala and all his American colleagues were talking about how they swapped to menstrual cups and how it's the best thing they've ever done with their money and their bodies," she added. 
"So he came back and he was telling me about it and I did a bit of research online to find out what it was, and thought that this would be the best option for women in the developing world," she said.
Read more: 10 Barriers to Education Around the World
And that was how Freedom Cups began. Now, Paranjothy and her sisters sell menstrual cups to women in the developed world and use the money to give them to women in the developing world with their "buy one, give one" scheme. 
For the uninitiated, a menstrual cup can be likened to a reusable tampon that inserts into the body and catches period blood like a tiny bucket. One cup lasts for about 10 years on average, according to Paranjothy. 
"It looks big and scary," she said, waving around a cup as a demonstration. "We get asked that all the time, are you sure it will fit? But you fold it and it becomes about the size of a tampon, and then you just insert it into the body and when your fingers can't reach any more it just pops open."
"It forms a vacuum seal against the vaginal wall so it's leak-free, you can swim, you can dive, you can sleep overnight," she says. "And it's medical-grade silicon so there's no toxic shock syndrome. You can't feel anything." 
Read more: These Period GIFs Are an Adorable Way to Break Period Stigma
It's no surprise that it's a well-rehearsed explanation. Paranjothy travels all over the world educating women and girls about the benefits of menstrual cups. And her enthusiasm about periods is infectious.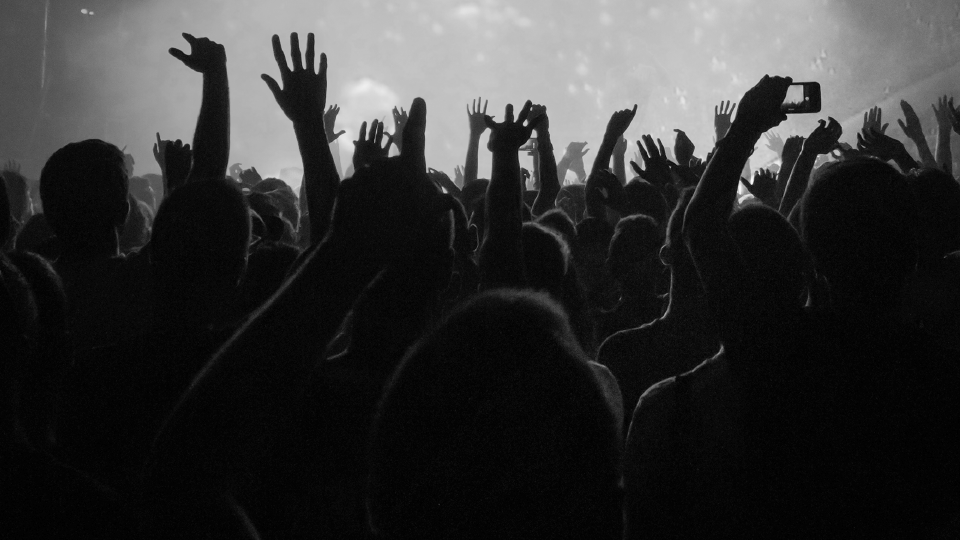 Image: Freedom Cups
"We realised that there are just so many gaps in so many different segments of the population where people are very uncomfortable talking about their bodies and about their periods," she said. 
"And it was only when we started talking about it that we realised, hey, it's not that these women don't care, it's that they don't know," she said. "That's what Freedom Cups does I think, more than selling a product, more than the projects we do in the third world, we're just educating women." 
"We're trying to tell them that there are options out there, that are cleaner, and greener, and better for your body in general, and cheaper as well," she added. 
Read more: This Transgender Man Is the World's First to Front a Campaign About Periods
For the women that Freedom Cups works with in the developing world, these menstrual cups can be life-changing. Many women than Paranjothy meets are using leaves, sand, and bark when they're on their periods instead of sanitary products. 
When you can't afford to have a period, it means you stop going to school, it means you miss work, and it keeps the cycle of poverty alive. 
"I think the worst part about not having a conversation about period poverty is the fact that people don't realise it's a problem for most of the world's women," she says. "70% of women don't have access to pads and tampons, toilets or running water."
To date, Freedom Cups has completed 15 projects all across Asia and parts of Africa — in India, Nepal, Cambodia, Nigeria, the Philippines, Singapore, and Malaysia, to name a few. They're now trying to work out how to reach Rohingya women. 
"We speak to a lot of women everywhere and we find that the concerns and the queries are the same across the board, whether it's first world or third world, developed or not developed," Paranjothy added. 
Read more: This Woman's Crafty Invention Is Keeping Menstruating Girls in School
"But one moment that really stands out, is when we were going to the Philippines," she said. "We went to three really rural villages with no electricity and no running water. And before we went to the village we were told we could only give cups to the married women because of cultural ideas around virginity."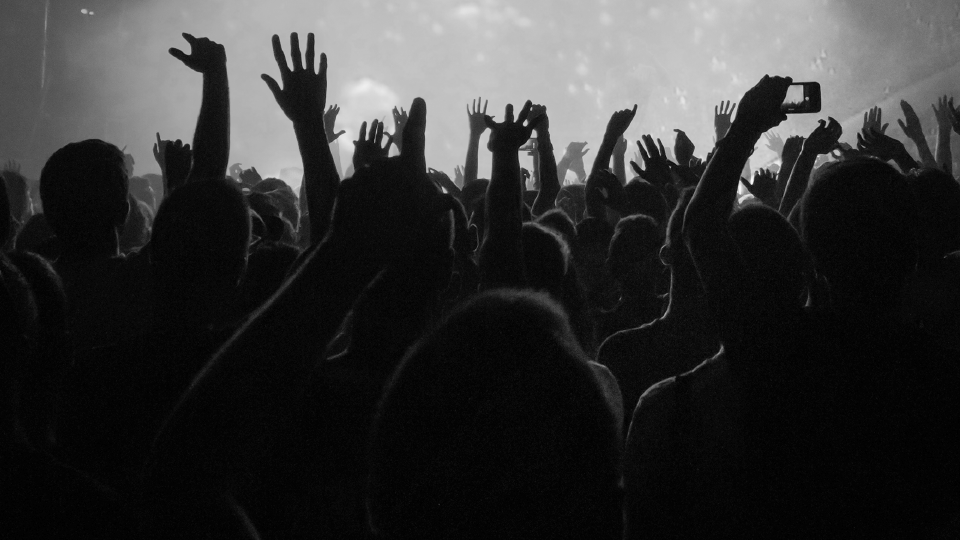 Image: Freedom Cups
"So we did the session with all the married women in the village, and we were there for a week," she continued. "And these women started coming back to us, and telling us that they wanted these cups for their young daughters because they learned that sanitation is far more important than the cultural notion of virginity. To me that really just highlighted how important our work is." 
"To be able to change mindsets like that, to be able to educate a woman," she says. "Now she's going to teach her daughter different, and she's going to teach her daughter different, and you just kick-start this upward cycle of mobility, of women who are in charge of their bodies, I thought that was incredible." 
"I think all of us should aim to leave our little corner of the world in a better state than when we entered it," Paranjothy adds. "And if all of us did that then generally the world would be a better place."
Global Citizen campaigns to achieve the UN's Global Goals to end extreme poverty, which include action on gender equality, and water and sanitation. You can join us by taking action on these issues here.