---
Why Global Citizens Should Care
Good menstrual health is intrinsically linked to several of the UN's Global Goals — including Goal 3 for health and wellbeing; Goal 4 for education; Goal 5 for gender equality; and Goal 6 for clean water and sanitation for everyone. The Bloody Good Period campaign helps with all of these issues, and is a great example of standing up for the needs of refugee women and non-binary people. Join the movement by taking action here to help achieve the UN's Global Goals.
---
Young Londoner Gabby Edlin was living a busy city life, fitting in socialising between working two jobs at an art school in the day and as a nanny in the evenings.
But she was craving something more. The family whose children she looked after were setting up a drop-in centre for migrants and refugees at their local synagogue and she leapt at the chance to get involved.
"I've always been interested in social action and making life better for refugees," she tells Global Citizen. "I'm Jewish and being a refugee is part of my heritage, my relatives moved here from eastern Europe before or during the Second World War." 
Edlin, who grew up in Manchester before moving to London for university (she has an MA from Central St Martins), began working on the project in October 2016 and the experience quickly changed her life.
She is now running a non-profit callled Bloody Good Period that has quickly become synonymous in the UK with putting the issue of period poverty on the map.
While volunteering at the drop-in centre Edlin straightaway noticed that the list of essential items she'd been asked to collect to give visitors didn't include anything for women.
"It was things like clothes, travel passes. But there were no products there for women or people who menstruate," she says. "I asked about it and they basically said they wouldn't give pads or tampons out unless it was an emergency, and it wasn't something they thought would be really needed."
Questioning why products for something that happens every month would be considered non-essential, Edlin decided to get them herself. She sent out a message on Facebook asking for people to send pads her way using an Amazon wishlist link.
"I just thought that realistically no one was going to come and ask for a pad, definitely not more than once, and what does an emergency mean? Someone having to bleed on the floor?" she continues.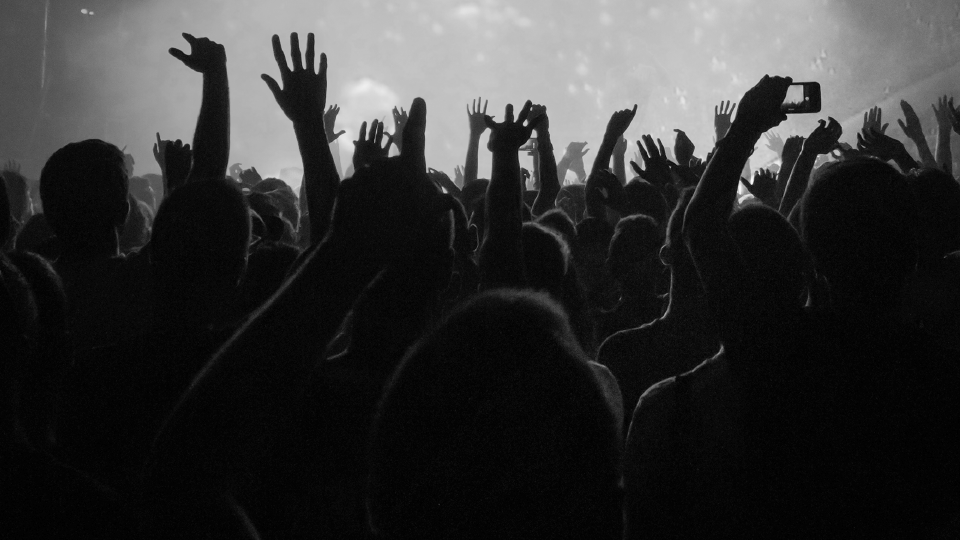 "It shouldn't be something that is behind the scenes, and making women ask for them just seemed unreasonable and disrespectful to the women we work with," she says. "It's important to notice how expensive these products often are too." 
As the Bloody Good Period website points out, asylum seekers receive £37.75 to live on each week and pads and tampons can cost around £2.50. 
The online call-out garnered such a huge response that Edlin decided to make the process official. After setting up at the drop-in centre successfully she began to think of names for her initiative.
"I didn't realise how much people wanted to be involved," she adds. "It was when Brexit and [US President] Trump were first starting and it was clear people wanted to show that we care about women and we care about refugees." 
"I decided to brand it and turn it into something, give it an online presence," she says. "I called it Bloody Good Period because I think when it's an awkward topic it's good to use to humour." 
"Bloody good" also makes a comic reference to being British, Edlin adds, to help show that being British could mean having a positive attitude to refugees and migrants.
"It has felt quite shameful to be British recently, so this was a way of being good, 'bloody good,'" Edlin adds. "We're not all racist. I wanted to carve a way of inviting people in."
"We believe we're all human, and we all bleed, regardless of the borders we've had to cross for our own survival and safety." From the Bloody Good blog for #WorldRefugeeDay#RefugeeWeek#menstrualequityhttps://t.co/kwgBW0oBAY

— Bloody Good Period. (@bloodygood__) June 20, 2019
But even with the catchy name, getting the initiative off the ground and expanding it to operate in what's now almost 40 drop-in centres wasn't without its challenges, especially at the start.
Edlin says there was a lot of "nay-saying", often from men who didn't really see that there was so much of a need for free period products.
"They were saying that if this was really such a problem people would talk about it more," she continues. "But not talking about it was the problem in the first place and after a while, as I got a positive response from others, I started to think actually you know what, I think I'm right about this."
Edlin also said she looked around and struggled to find a similar non-profit that was tackling the issue of period poverty head-on — in a way that was simplistic and straightforward: provide products people want, no questions asked.
"Some big NGOs were doing stuff but it wasn't quality products [they were giving out] and they weren't consulting with women about they wanted," she says. "And there was just so much poverty porn in this space. But this should not be about feeling sorry for women. It's about being outraged that we've got to this situation as it is, that we treat women like this."
"There isn't an organisation that talks about periods and refugees in a way that isn't overly feminine and euphemistic," she says.
So Edlin decided not to join a NGO but instead enjoy the flexibility of being a smaller organisation. But with that decision came the responsibility of getting everything done in her spare time. Edlin was already working two jobs and so describes setting up Bloody Good Period as well as an "insanely busy" period of time.  
But it was worth it, she says. "It took over my life but I loved it and I loved the people I worked with. It's now calmed down, I'm working on it full-time and can have a social life again. It was so worth it, even the difficult bits, because I was always learning."   
It's felt a bit revolutionary to go down to the absolute basics and teach this stuff.
The organisation has now been awarded a grant to operate, and Edlin can work on it full-time. As well as fulfilling the original task of providing period products at migrant centres, Bloody Good Period also now works on education and reducing stigma around periods too. 
And it's recently had the opportunity to partner with The Body Shop, which is funding pilot education workshops on periods and the menopause.
The sessions have been run at the drop-in centres by a gynaecologist and sexual health worker, which Edlin says is important because she was previously getting questions about periods that she felt ill-equipped to give professional answers on.
"It's felt a bit revolutionary to go down to the absolute basics and teach this stuff," she says. "We're also looking into other issues to do with menstruation, such as the way the workplace isn't set up for people who menstruate, as the whole topic has seen so little research. Basically, we're trying to solve a bunch of problems caused by the patriarchy."    
Since late 2016 the issue of period poverty in the UK has moved up the agenda (albeit from a position of hardly being on the agenda at all). 
In 2017, children's rights organisation Plan International UK published what was at the time the "only current UK-wide quantitative estimate" of the extent of period poverty in the UK — and the shocking data really shone a light on the issue. 
It found one in 10 girls in Britain had been unable to afford period products, while one in seven had struggled to afford them; more than one in 10 girls had to improvise sanitary wear because of financial issues; and one in five had changed to a less suitable sanitary product due to cost.
"People seem to think that it isn't an issue in the UK, and that's why we don't have the data on how many are struggling to pay for period products. A lot of is anecdotal," says Edlin.
But she is hopeful that now it is being discussed more widely the literature will start to improve. "It shows how silent it has been," she says.
Ultimately, what Edlin and everyone volunteering with Bloody Good Period are aiming for is for period poverty to one day not exist.
"I know a lot of charitable organisations say that, but our aim really is that simple," she adds. "We want to show this can be taken on by the government, that it's very straightforward and possible to do."