Before joining the Global Poverty Project team, I had little knowledge of polio and how devastating it is. Worldwide cases of polio are down from over 350,000 newly reported cases in 1988 to under 400 in 2014. After such a precipitous drop, why is it important to increase our focus on polio eradication?
Well, polio is a highly infectious viral disease that leads to irreversible paralysis. There is no cure for polio, it can only be prevented through immunization. Before the vaccine was introduced in 1955, polio caused thousands of deaths worldwide every year.
Despite the vaccine's emergence, it was rarely accessible in the world's poorest countries, where the disease continued to flourish. In 1988, Rotary International spearheaded a global initiative to eradicate polio for good, and since then the disease has been reduced by 99%.
Still, polio remains endemic in three countries: Afghanistan, Nigeria and Pakistan. As of today however, Nigeria has gone one full year without a new case of polio. Every other country in Africa has stopped transmission of the virus, which means that if Nigeria goes another two years without a single case of polio, the entire African continent will have officially eradicated this terrible disease.
Nigeria's achievement can be attributed largely to the hard work of the Nigerian government, partners like Rotary International, community leaders and health workers across the country. Without this collective effort, there would undoubtedly have been cases of polio cropping up all year, threatening to spread to surrounding polio-free countries, setting off a domino effect and reversing all progress made so far. So, a big shoutout to Nigeria for making it this far.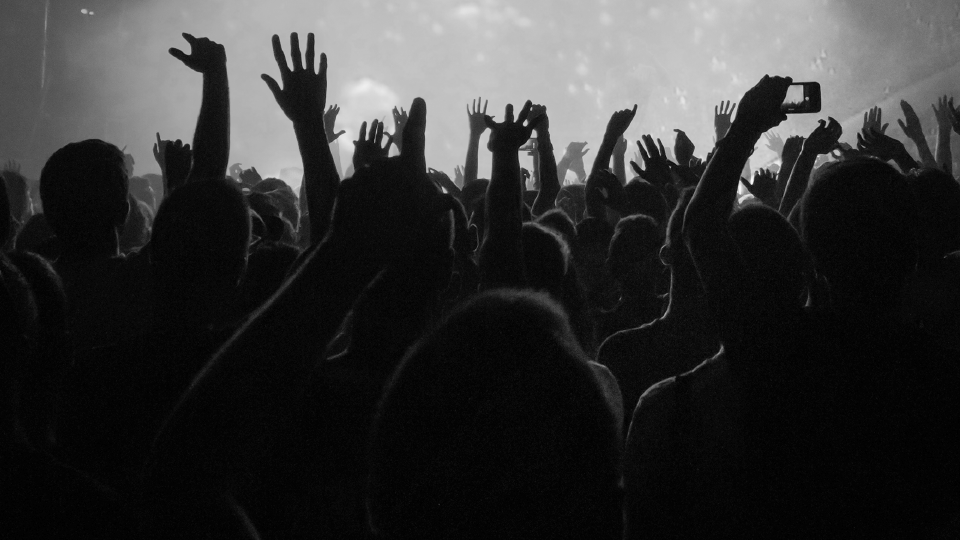 Image: Flickr: United Nations Photo
Despite all of these efforts, there is still a lot of work to be done. While Nigeria's milestone is certainly worth recognizing, it's imperative that we acknowledge the battle against polio is far from over. Between Afghanistan and Pakistan, 33 new cases of polio were reported this year. If we relent in any way, shape or form, there is every indication that polio will return with a vengeance.
The good news is that the world has another chance to recommit to ending polio this November at the Commonwealth Heads of Government Meeting (CHOGM) in Malta. With Malta in the chair, the Commonwealth now has the opportunity to make the complete eradication of polio within the next few years a global priority, renewing political and financial commitment. In doing so, CHOGM 2015 would build on the legacy of the Commonwealth, which has shown great leadership before in support of achieving a polio‐free world.
Global citizens are playing an integral role in ensuring that polio is made a priority on the CHOGM agenda this year. As part of our first action journey to earn tickets to this year's Global Citizen Festival, global citizens have been writing emails to the Commonwealth heads of government insisting that polio eradication be made a priority of this year's assembly. Over 36,000 global citizens wrote emails, validating the importance of eliminating polio once and for all.
Just like our call action to the US State Department, some of the emails sent by global citizens were truly inspirational. As one global citizen named Heather powerfully wrote:
"In the US, the once common sight of seeing a child in leg braces or a hospital ward full of iron lungs has now become a distant memory. We personally no longer have to fear polio as previous generations have, thanks to vaccination. Access to this vaccine should not be a privilege for those living in wealthy countries. It should be a right of people all over the world."
Another global citizen, Jelena, reminded Commonwealth leaders that:
"Polio is a deadly disease affecting children and their families. It is a tragedy to have to choose a hospital over a school or medication over education. Please consider our request"
Just as global citizens are coming together to advocate for this important cause, world leaders must do the same. Achieving a polio-free Africa and a polio-free world could be the first key milestone of the new Global Goals for Sustainable Development that will be agreed to by world leaders this September and which chart a course to achieve the end of extreme poverty by 2030. Eradicating polio would show the international community that making goals like these pay off and can be very successful in achieving key development targets.
We are only 1% away from seeing an end to polio forever. TAKE ACTION NOW to ensure that we cross the finish line.