Paola Gianturco saw something special in the power of girls — something the rest of the world was missing.
After working in advertising for 35 years, the Santa Fe, New Mexico-based Gianturco decided to take a one-year sabbatical to travel the world and, specifically, to go out and talk to female entrepreneurs who were making and selling their own goods. That's when she first realized there was a girl power phenomenon happening.
"I had a dream of asking women around the world, women artisans all earning money from crafts they made in order to send their kids to school — I thought they were heroic — about their lives," Gianturco told Global Citizen.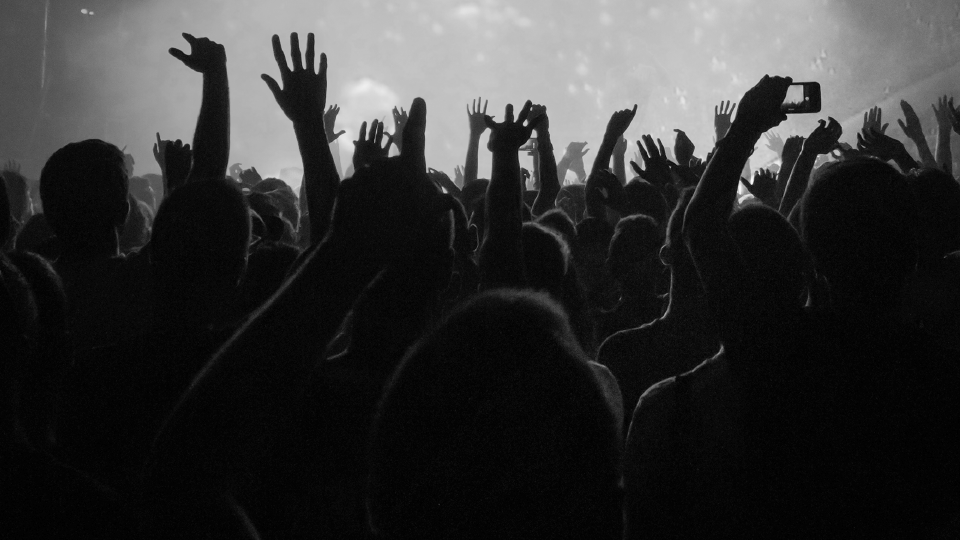 She cashed in her frequent flier miles and "sailed forth" to twelve countries to meet, photograph, and talk to women artisans, a project that became her first book, "Women Who Light the Dark."
"Increasingly I was seeing activist groups of girls that were very young and nobody was talking about it," she said of her travels.
"People were talking about individuals like Malala, but I was seeing groups between the ages of 10 and 15, at ages many people infantilize girls and assume they don't have the power to cause change, and what I had begun to see was exactly the opposite," she said.
Gianturco set out to make another book, this time highlighting girl groups around the world making change in their communities. She spent one week each with 15 girl-led nonprofit groups in 13 countries between 2013 and 2016, and, with the help of her co-author and granddaughter, Alex Sangster, compiling some 90 activist girl stories.
The result, "Wonder Girls: Changing Our World" is a hard-cover, color-photo-filled exploration of girls around the world, and it comes out on the International Day of the Girl Child, October 11.
Global Citizen spoke to Gianturco for Global Citizens of America:
INDIA: Girls who meet at the Shaheen Women's Resource Center in Old City, Hyderabad, India dare to sing, even though it's considered culturally unacceptable. Soon, they will record a CD, a paean to girls' freedom that defies institutional, family, and community discrimination.





What were you seeing about girl groups specifically that moved you?
As girls came into their early teens, they were so outraged at the social injustices that they experienced and observed that they marshaled that outrage into activity. They tended to cluster in groups and find power and strength in numbers. I saw that they were causing real change, and I wanted to document it. As far as I know, no one had.
My coauthor for this, since I am well beyond 10 to 18, my 11-year-old granddaughter, took on the charge of interviewing the girls. She had to be in the sixth grade. She did her 70 girls interviews via Skype and Facetime. I would often be at the other end in Kyrgyzstan or Tonga and she would call and interview them about what readers could do to help them and their world. Her section at the end of every chapter is called "how you can change the world." Those sections really are the reason for me to want to do this book. Engaging people to help tackle these issues is what I see as the purpose of this work.
Who did you meet, and how did you research these girls and write their stories?
Well, with Creativity for Peace, I ran across them in Santa Fe. It's a three-year program for leadership for Israeli and Palestinian girls. They spend a month in Santa Fe, and every morning is spent in dialogue practicing compassionate listening. They come never having met "the enemy" and they are paired in every single activity, one Israeli and one Palestinian girl, and at the end of the month they are convinced an enemy is someone whose story you don't know, and they spend every afternoon doing art. I photographed them not only in Santa Fe but also in Israeli and Palestinian areas.
Let's talk about education. There is a group called Rhythmic Voices in Uganda and it is girls who live adjacent to the entertainment district of Kampala, and in that slum area, many of the women are sex workers, their daughters are denied education, and the girls, some of them sex workers' daughters, some of them simply their friends, have taken it upon themselves to advocate for universal free education, because otherwise the girls follow in their mothers' footsteps.
So I went with these girls, the Rhythmic Voices, to primary and middle schools and to the YWCA and UN Women, where they made presentations to advocate for girls' universal education, wearing what were sometimes their best and only second outfit. They were so poor themselves that to do this was really a remarkable feat. I would see them in their slum homes in the morning and they would get in their best clothes and we would go to UN Women. They were amazingly articulate, they knew exactly what kinds of arguments to mount.
Then there was Woota Sowa in Tanzania, which means "We Are Equal" and was founded by a child domestic worker, and is an organization of child domestic workers, which is sort of a euphemism because in Tanzania there are many girls recruited into slave labor as young as 6. They work 14 hours a day doing all the things necessary to take care of the household — gather firewood, cook, clean, take care of the kids. Often they work in homes of people who are themselves very poor and so get not very much or nothing, so they have banded together to demand their rights and dignity and they are gaining them.
Were their commonalities among the different girl groups you found? Were they all fighting the same thing?
In almost all instances they had a mentor or teacher.
At the Girls Empowerment Network in Malawi, the group had a mentor who was older and understood how to cause social change. That woman was part of another non-governmental organization (NGO), but that group is completely girl-led. More typically there is an NGO structure in which an adult woman is more formal about training and coaching and counseling.
There is also outrage. I am used to walking around in a world in which people talk about inspiration. This isn't inspiration, this is outrage that propels these girls into action.
So what commonality there was, was this sense of outrage that girls simply were living in circumstances that were not just or fair. Many of the girls we talked to were living in poverty. They are working on a broadly diverse set of issues — poverty, education, environment, equality, gender inequality, conflict — it's quite diverse in terms of issues depending on where they are and what they are experiencing.
What are the biggest issues facing girls in the world today?
A big issue is inequality. It starts very young. Girls in Kyrgyzstan, for example, are in an extremely conservative culture, and they simply are not viewed as equal to boys and those girls are doing something very interesting and intelligent. They're using their own culture against the issues. They were re-choreographing their national dance so one boy and one girl did it with equal roles. They had a natural origin myth, some 7,000 lines long, like the Iliad and the Odyssey times two, and only boys and men are allowed to recite it,  so the girls have begun performing it and winning prizes.
Domestic violence is a problem in some places more than others. In Tonga it's the girls who are breaking the silence about it, because children, boys and girls, are simply beaten up. One girl who didn't do her homework on time, the teacher hit her on her head with a stapler. Kids go to the hospital because parents want to discipline them. In Tonga, the kids started a radio show, and kids throughout the archipelago call in and share their experiences. To protect their identities, the girls retell their stories on air, but this is absolutely secret, no one discusses the violence, it's a very courageous thing to do.
How do you do all this? Do you travel with a crew? A photographer, producer?
I don't travel with anyone! I find local interpreters because everyone has a different language, usually through groups themselves who know girls. I send chapter drafts back to them to read to the girls for accuracy.
I have now documented the lives of women and girls in 62 countries, and I am still doing it on the frequent flier miles. My husband had 2 million miles and he gave me his. Hotels take them too. Even though these books are very ambitious geographically, the fact is I can do them relatively inexpensively. So I give all of the author royalties to an organization working on the issues in the book. In this the case, that's the Global Fund for Women. They work with grantees and grassroots groups.
Did you ever expect to end up doing this with your life?
(Laughter) No! If you ever told me during that one-year sabbatical, I would never have believed you.
What does being a global citizen mean to you?
I see all these women and girls in my books are global citizens. These are all women who are actively changing the world, starting in their own communities, and just as you all encourage support for the kinds of issues that the women in my books are supporting, my books also encourages readers to take action on behalf of women and girls they are championing.