Why Global Citizens Should Care
Organizations across the world are stepping up to help support communities impacted by the devastating COVID-19 pandemic. The United Nations' Global Goal 3 promotes good health and well-being for all. Join us and take action on this issue here.
---
The Americas account for the majority of the new COVID-19 deaths worldwide, with more than 22,000 cases confirmed. The United States, Argentina, Brazil, Peru, Mexico, Chile, and Colombia are among the most affected countries.
Working with countries throughout the region to improve and protect people's health is especially important today — and that's exactly what the Pan American Health Organization (PAHO) is doing.
PAHO, the specialized international health agency for the Americas, is vital to tackling COVID-19 in the region and this year they're leading on the strategy that aims to fight it. The organization supports countries in the surveillance, prevention, preparedness, and control of pandemic and epidemic-prone diseases through the development of evidence-based strategies that predict, prevent, detect, and respond to infectious hazards.
Global Citizen recently spoke with Regina Campa, advisor in partnerships from the Department of External Relations, Partnerships, and Resource Mobilization at PAHO, to find out more about the work they're doing to tackle the COVID-19 pandemic in the region.
#COVID19 continues to spread around the globe 🌍. You can help stop🛑 the spread by participating in contact tracing. Check out this video and learn how contact tracing works. pic.twitter.com/9eiUulzy1Z

— PAHO-WHO Caribbean (@PAHOCaribbean) October 21, 2020
---
Global Citizen: How is PAHO working to respond to the pandemic?
Regina Campa: On Jan. 17, PAHO launched a response to provide technical support to all countries and territories in the region in order to address and mitigate the impact of the COVID-19 pandemic. 
Through its regional and national incident management teams in Latin America and the Caribbean, PAHO has been providing an emergency response directly to ministries of health and other national authorities to expand their operational readiness and response operations. PAHO experts are responding in important areas, particularly surveillance, laboratory and testing capacity, preparation and strengthening of the health care service, infection prevention and control, clinical management, and risk communication. All of this is based on the World Health Organization's Strategic Preparedness and Response Plan for COVID-19 and PAHO's priority lines of action.
The COVID-19 pandemic has spread to all 54 countries and territories in the region, with more than 19 million cases and more than 624,000 deaths reported to date.
PAHO has prepared, published, and disseminated evidence-based technical documents to guide the strategies and policies of the countries to control this pandemic. It has collaborated with partners in the region and around the world to provide evidence-based technical cooperation, guidance, and recommendations, and is advocating for the Americas at the global level.
GC: You work on the front line in the fight against this pandemic. What are the main needs in different communities and how do you work to address them?
RC: In Latin America and the Caribbean, Indigenous and Afro-descendant communities have historically faced inequalities and are especially vulnerable to infection by the virus that causes COVID-19 and mortality during this pandemic.
These populations have lower income, a lower level of education and other unfavorable social determinants of health, added to the reduced access to health services, geographical barriers, discrimination, and stigma.
Many of these groups, like populations in conditions of vulnerability in large Latin American cities, work in the informal economy, which has been greatly affected by measures taken by countries in an effort to control the epidemic such as the lockdown. These additional pressures on their livelihoods are exacerbating food insecurity and affecting their access to health services, communications, and transportation.
PAHO, through its representatives and together with the national health authorities, is assessing the risks and analyzing the vulnerabilities, capacity, and exposure of these vulnerable groups. PAHO has developed recommendations focused on these populations and directed at community leaders, governments, and health personnel. In this sense, it argues that each measure promoted by the government must contemplate specific, safe, dignified, and culturally acceptable responses, adapted to the traditions and customs of these peoples.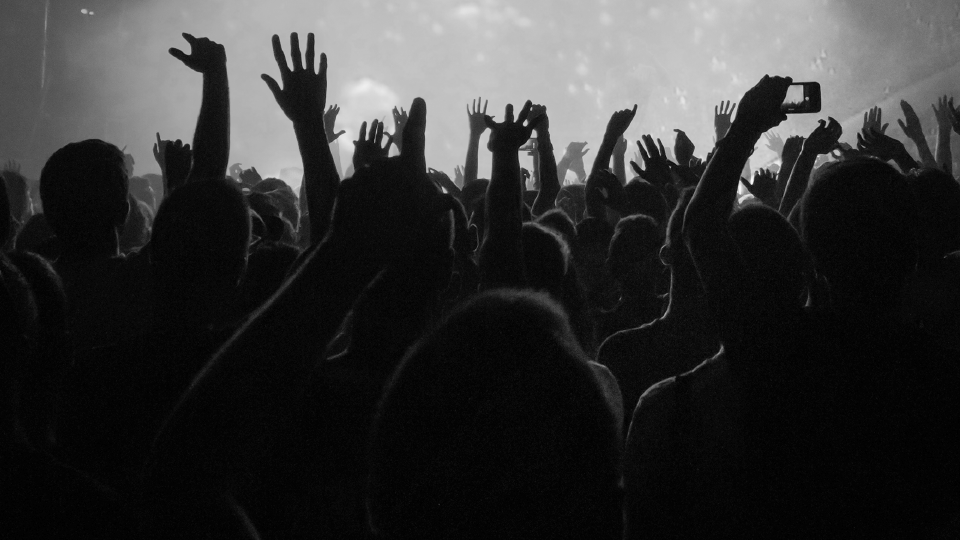 Migrants receive medical attention in La Guajira, Venezuela.
Image: PAHO-Karen González Abril
GC: How has your daily work changed as a result of the pandemic?
RC: PAHO, which has more than 40 years of experience in emergency health operations caused by natural disasters and epidemics, is committed to responding to the COVID-19 pandemic.
We activated the incident management team on Jan. 17, where more than 70 people work. This team is made up of experts from the emergency team and experts from other departments whose technical knowledge is very important to effectively respond to this pandemic in terms of medicines, research, purchasing, communicable diseases, laboratories, infection prevention and control, clinical management, logistics, and other issues.
The 27 PAHO country offices have established national incident management teams that provide immediate technical advice and support to health authorities throughout Latin America and the Caribbean.
It should be noted that not only has PAHO staff been massively reassigned to the COVID-19 response, but this has also occurred with staff from our national and local counterparts, including ministries of health. In an effort to stop the spread of COVID-19, many countries have completely closed their borders to international traffic, while others have imposed mobility restrictions within their borders. In most countries in Latin America and the Caribbean, measures are also being adopted ranging from a total blockade, a curfew, and restrictions on mass gatherings to stop the spread of the virus.
As a result of those widespread travel and assembly restrictions, and given the massive reallocation of national and PAHO human resources towards responding to the COVID-19 pandemic, PAHO has faced some challenges in continuing to implement COVID-19 or emergency programs, and to deliver its periodic technical cooperation to its member states on important issues such as vaccination, dengue, malaria, and others.
GC: What is the most inspiring thing you have seen amid the COVID-19 pandemic?
RC: The generosity and climate of collaboration of many organizations and citizens wishing to join forces with PAHO in the fight against the pandemic.
Universities working on the development of a vaccine, new treatments, and technological solutions for the follow-up of cases. Companies and organizations making donations and organizing fundraising events. Governments, cooperation agencies, and development banks providing funds for technical cooperation programs to the countries of the Americas. And citizens who send us donations from their homes via our website, in some cases of just $5 or $10, that are highly appreciated because we know that we have their trust to invest them correctly.
GC: How can Global Citizens help with your efforts?
RC: Attracting visibility to the critical situation that the region of the Americas is going through in this pandemic, currently the region most impacted by COVID-19. Our region has the highest number of cases and deaths reported, and five countries (Brazil, the US, Chile, Mexico, and Peru) are among the 10 countries with the highest number of confirmed cases/deaths worldwide.
We need more resources (approximately $200 million until the end of 2020) to be able to provide an effective response in the Americas. Global Citizens can follow PAHO on social media, share messages, follow public health recommendations, donate blood, make monetary donations, advocate, and collaborate in the response to this pandemic in the Americas here.