In the first time back in-real-life since before the pandemic, Hollywood's biggest night found its stars speaking out for the many different issues facing the world today when they took to the stage on Sunday at the 2022 Oscars.
Here are the moments that made the night, from historic wins for disabled actors, queer representation, and stars using the platform to speak up for people experiencing suffering around the world. 
1. Mila Kunis Makes a Statement About Putin's War
Mila Kunis, who was born in Ukraine, spoke about the devastating ongoing conflict in the country that has led to an estimated 3.8 million people fleeing for safety.
"Recent global events have left many of us feeling gutted," Kunis said. "Yet when you witness the strength and dignity of those facing such devastation, it's impossible to not be moved by their resilience." 
The actor, who has donated over $30 million to help those in need in the country, added: "One cannot help but be in awe of those who find strength to keep fighting through unimaginable darkness."
Following the actor's speech, the awards broadcast held a moment of silence "to show our support for the people of Ukraine currently facing invasion, conflict, and prejudice within their own border," according to a statement from the organizers.
"While film is an important avenue to express our humanity in times of conflict, the reality is millions of families in Ukraine need food, medical care, clean water, and emergency services," a screen at the show read, calling the audience to #StandWithUkraine. "Resources are scarce and we collectively as a global community can do more." 
Elsewhere in the ceremony, stars including Jamie Lee Curtis, Benedict Cumberbatch, Jason Momoa, and Samuel L. Jackson all wore blue and yellow ribbons or badges to show their solidarity. Speaking on the red carpet, Cumberbatch said: "To see children buried under the rubble of theaters, to see pregnant women being injured in maternity wards, [...] it beggars belief that it is happening."
A day prior to the Academy Awards, European Commission President Ursula von der Leyen, and Canadian Prime Minister Justin Trudeau announced the launch of a global campaign to raise funding in support of people fleeing the invasion of Ukraine and refugees globally, in partnership with Global Citizen. Find out more about the "Stand Up for Ukraine" campaign here. 
2. Ariana DeBose Makes History as First Queer Woman of Color to Win Oscar
In an important step for representation in Hollywood, Ariana DeBose won the Oscar for best supporting actress at the 94th Academy Awards, becoming the first openly queer woman of color and second Latina to ever win an Oscar. She won the award for her portrayal of Anita in Steven Spielberg's remake of West Side Story. 
During her acceptance speech, DeBose noted the significance of the moment: "You see an openly queer woman of color, an Afro-Latina, who found her strength and life through art. And that is, I think, what we're here to celebrate. So if anyone has ever questioned your identity, I promise you this — there is indeed a place for us."
3. Jessica Chastain Pays Tribute to LGBTQIA+ Youth
Jessica Chastain was named best actress for her performance in The Eyes of Tammy Faye, a biopic about the life of Christian broadcaster and recording star Tammy Faye Bakker.
In a powerful acceptance speech, Chastain used the platform to call out "bigoted" anti-LGBTQIA+ legislation (she's referring to Florida's so-called "Don't Say Gay" Bill and anti-trans legislation in several US states) and suicide rates amongst LGBTQIA+ youth. The Trevor Project, a suicide prevention and crisis intervention organization for LGBTQ young people, estimates that at least one LGBTQ youth between the ages of 13–24 attempts suicide every 45 seconds in the US.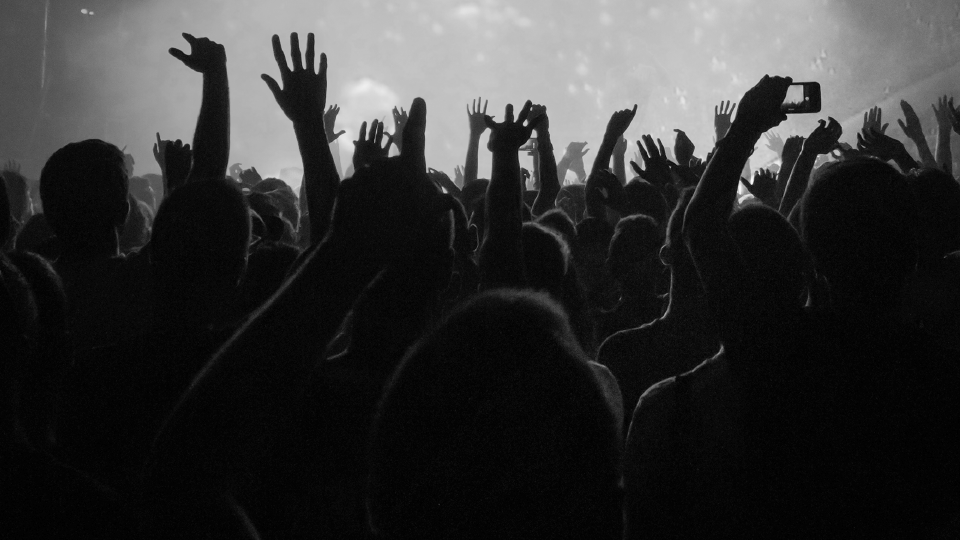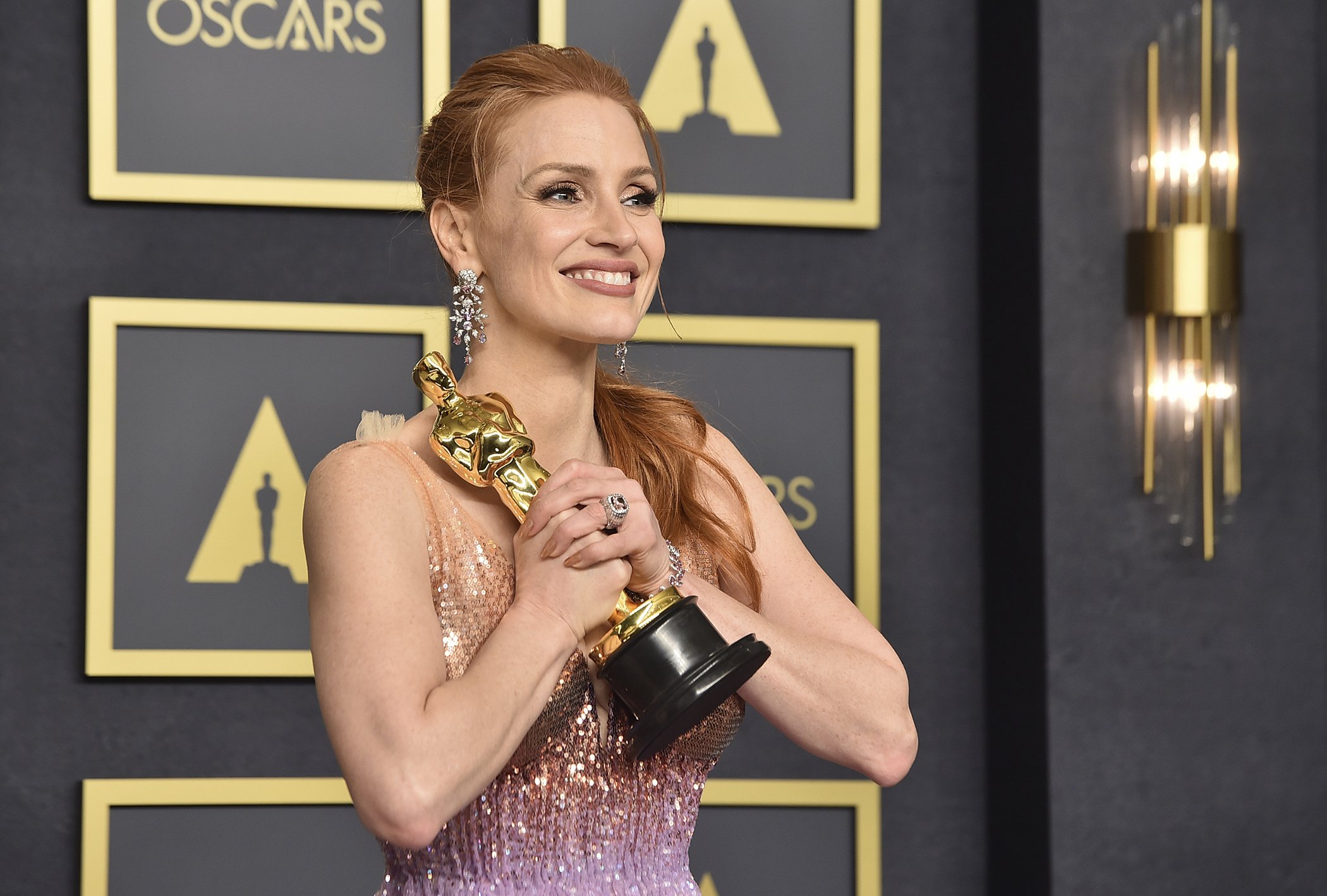 Jessica Chastain, winner of the award for best performance by an actress in a leading role for "The Eyes of Tammy Faye", poses in the press room at the Oscars on March 27, 2022, at the Dolby Theatre in Los Angeles.
Image: Jordan Strauss/Invision/AP
Alluding to Bakker's activism for LGBTQ+ rights, the actor spoke of how LGBTQ+ youth suicide has "touched many families, and it's touched mine". Jessica Chastain's sister, Juliet Chastain, died by suicide in 2003, aged just 24. 
"We're faced with discriminatory and bigoted legislation that is sweeping our country, with the only goal of further dividing us," she said. "There's violence and hate crimes being perpetuated on innocent civilians all over the world."
"At times like this I'm reminded of Tammy," she said and the protagonist's "radical acts of love". To all those feeling isolated or alone, she said: "I just want you to know that you are unconditionally loved for the uniqueness that is you."
4. Troy Kotsur Becomes First Deaf Man to Win an Acting Oscar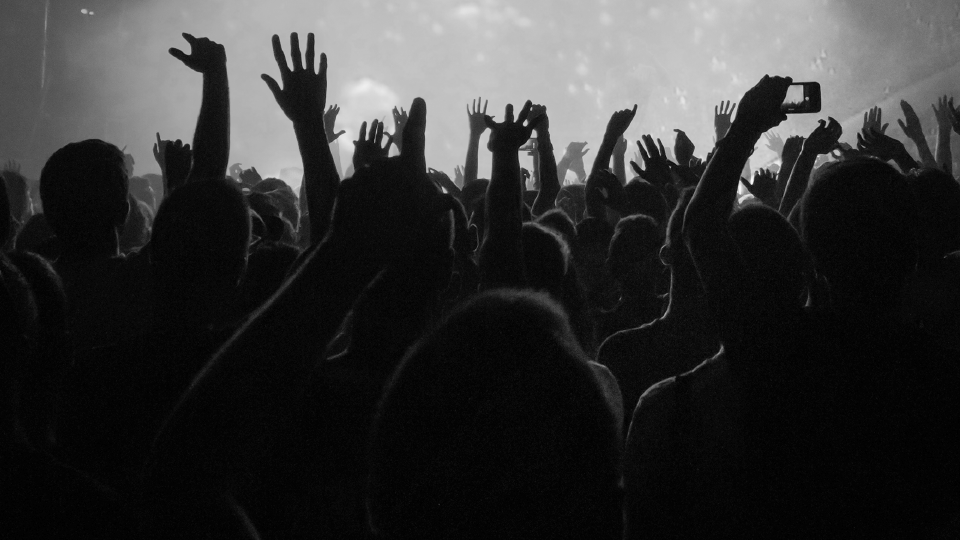 Troy Kotsur, winner of the award for best performance by an actor in a supporting role for "CODA," poses in the press room at the Oscars on March 27, 2022, at the Dolby Theatre in Los Angeles.
Image: Jordan Strauss/Invision/AP
Troy Kotsur became the first deaf man in academy history to win an acting Oscar for his role in the film CODA. Adapted from the 2014 French-language film La Famille Bélier, CODA follows a blue-collar fishing family from Massachusetts, as their hearing daughter, who also acts as the family interpreter, is considering college. CODA is an acronym for "children of deaf adults."
Taking home the best supporting actor prize, he became the second deaf person to win an acting Oscar, joining Marlee Matlin who received her gold-plated best actress statuette in 1987 for Children of a Lesser God.
During an emotional acceptance speech delivered in American Sign Language, Kotsur thanked "all of the wonderful deaf theater stages where I was allowed and given the opportunity to develop my craft as an actor." 
He dedicated his win to the deaf community, the CODA community, and the disabled community: "This is our moment."
5. For the First Time Ever, 3 Women Hosted the Awards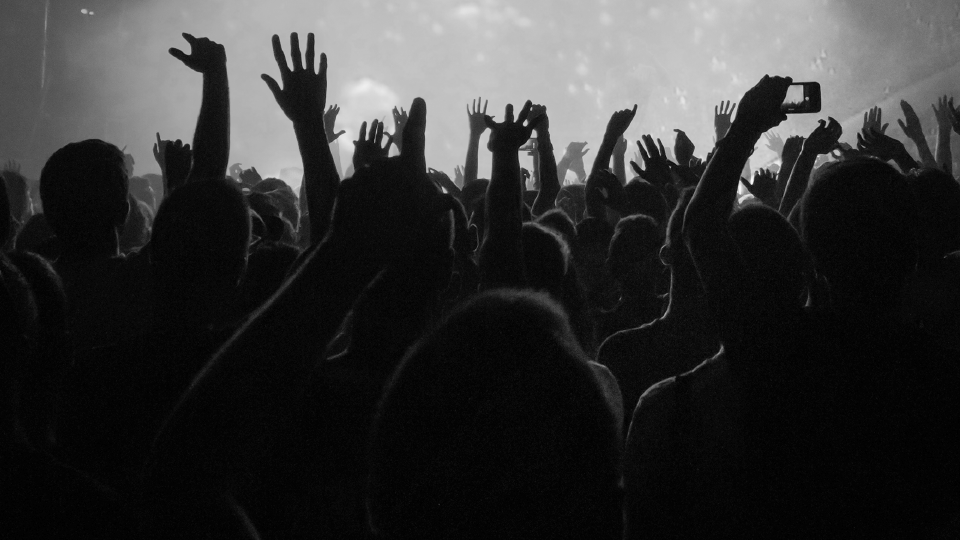 Hosts Amy Schumer, from left, Wanda Sykes, and Regina Hall appear on stage at the Oscars on March 27, 2022, at the Dolby Theatre in Los Angeles.
Image: Chris Pizzello/AP
Actor Regina Hall and Emmy-winning comedians Amy Schumer and Wanda Sykes made history as they shared the Oscars stage to host the ceremony.
The trio kicked off the ceremony by taking a jab at the gender pay gap. Schumer joked: "This time, the Academy hired three women to host because it's cheaper than hiring one man."
Only a handful of women — starting with Agnes Moorehead in 1948 — have hosted the ceremony, but always with a male co-host. The last time the Academy Awards was hosted by a woman was in 2014 with Ellen DeGeneres. 
Wanda Sykes also used her airtime to draw attention to Florida's controversial "Don't Say Gay Bill", a piece of legislation that seeks to ban teaching of sexual identity and gender orientation in early-grade education. To great applause, she exclaimed: "We're gonna have a great night tonight and for you people in Florida, we're gonna have a gay night tonight." 
Sykes also took a swipe at voter suppression by presenting a shredded piece of paper. "You like democracy?" she asked. "Here is a voter registration form for the state of Texas."
6. Sian Heder Is First Woman to Win Best Adapted Screenplay for 27 Years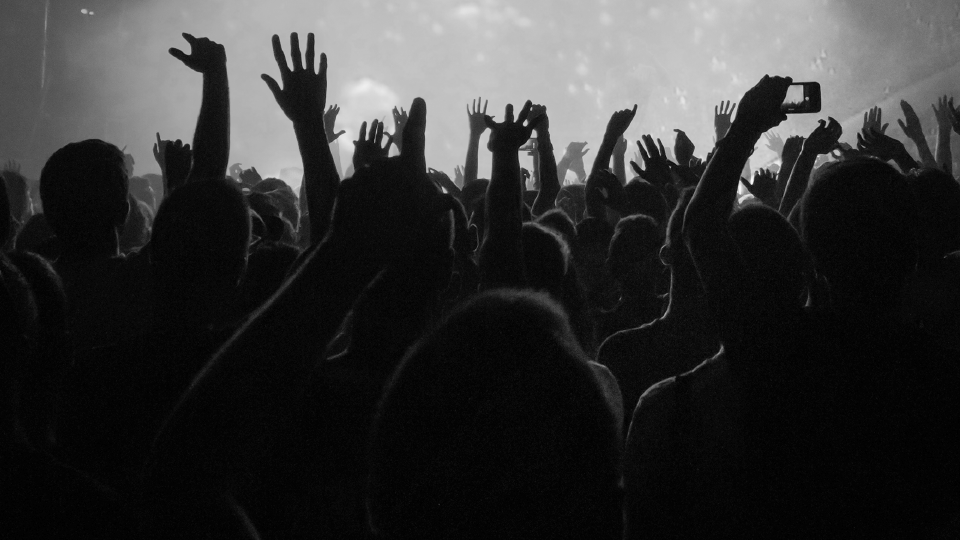 Sian Heder, right, accepts the award for best adapted screenplay for "CODA" at the Oscars on March 27, 2022, at the Dolby Theatre in Los Angeles.
Image: Chris Pizzello/AP
Writer Sian Heder picked up the award for best adapted screenplay for CODA, becoming the first woman to win the award by herself since Emma Thompson in 1995.
"I want to thank all of my collaborators in the deaf community and CODA community for being my teachers," said Heder, who also directed the movie.
7. Jane Campion Becomes Third Woman to Win Best Director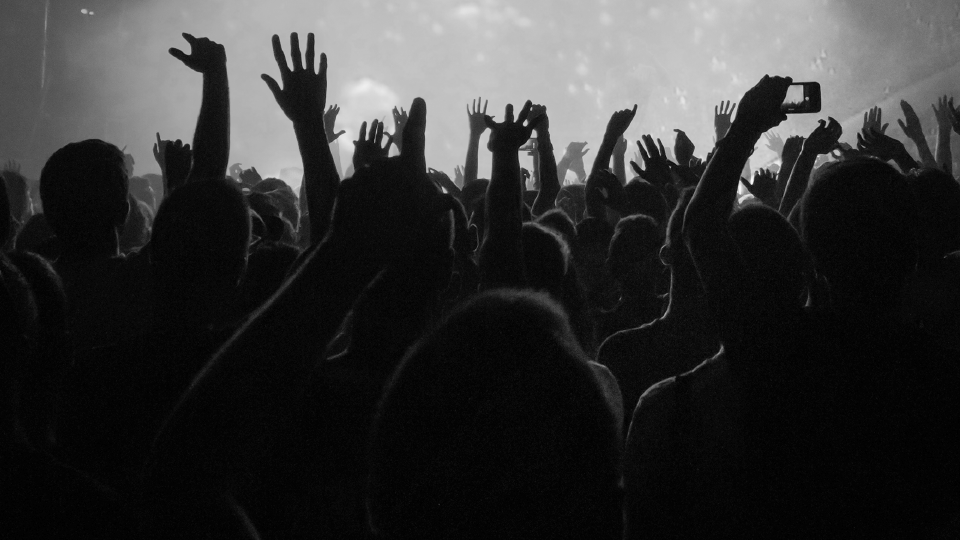 Jane Campion, winner of the award for best director for "The Power of the Dog", poses in the press room at the Oscars on March 27, 2022, at the Dolby Theatre in Los Angeles.
Image: Jordan Strauss/Invision/AP
The award for best director went to Jane Campion for the queer psychodrama The Power of the Dog. Following in the footsteps of Kathryn Bigelow and Chloé Zhao, Campion is only the third female director ever to win the Oscar for best director. She thanked the film's "actors I'm moved to call my friends" and called the win "a lifetime honor."
8. Riz Ahmed Becomes First Muslim Person of Asian Descent to Win Live Action Short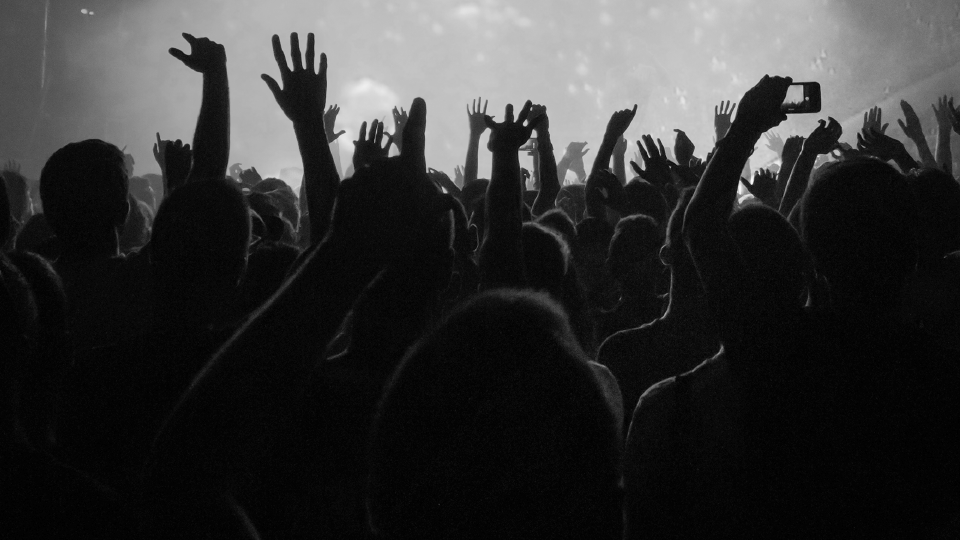 Riz Ahmed, left, and Aneil Karia, winners of the award for best live action short for "The Long Goodbye", pose in the press room at the Oscars on March 27, 2022, at the Dolby Theatre in Los Angeles.
Image: Jordan Strauss/Invision/AP
Last year's best actor nominee Riz Ahmed became the first Muslim and first person of Asian descent to win live action short for The Long Goodbye. "This is for everyone who feels like they don't belong," he said. "Anyone who feels like they're stuck in no man's land. You're not alone."
To take action on many of the issues listed above, head to our actions page. Let's get to work.