When Typhoon Haiyan made landfall in the Philippines in 2013, thousands of Filipinos fled their homes to escape flooding and collapsing infrastructure. But for 21-year-old Manith, running to safety wasn't an option. Born with cerebral palsy and too poor to afford a wheelchair, the young woman waited while her father took his other children to safety before returning to carry her on his back as the waters continued to rise.
Civilians who survived the most devastating typhoon in the nation's history can consider themselves lucky, but for someone like Manith, making it through the storm was nothing short of remarkable.
People with disabilities are four times more likely to die during a natural disaster than people without disabilities, according to the United Nations. While this vulnerable community faces barriers to care across the globe, marginalization is exacerbated in disaster-prone Southeast Asia, where discrimination is high and resources are few.
A team from the University of Sydney is working to change how people with disabilities are treated through a holistic set of guidelines for aid workers, known as disability inclusive disaster risk reduction. The group was named one of eight winners of the Global Resilience Challenge, a public-private initiative by the Rockefeller Foundation, USAID, and the Swedish International Development Cooperation Agency that works to transform traditional humanitarian assistance. With $1 million in prize money, the group will begin researching obstacles that people with mobility, seeing, and hearing impairments face in Cambodia, Thailand, and the Philippines and come up with a set of best practices for the region.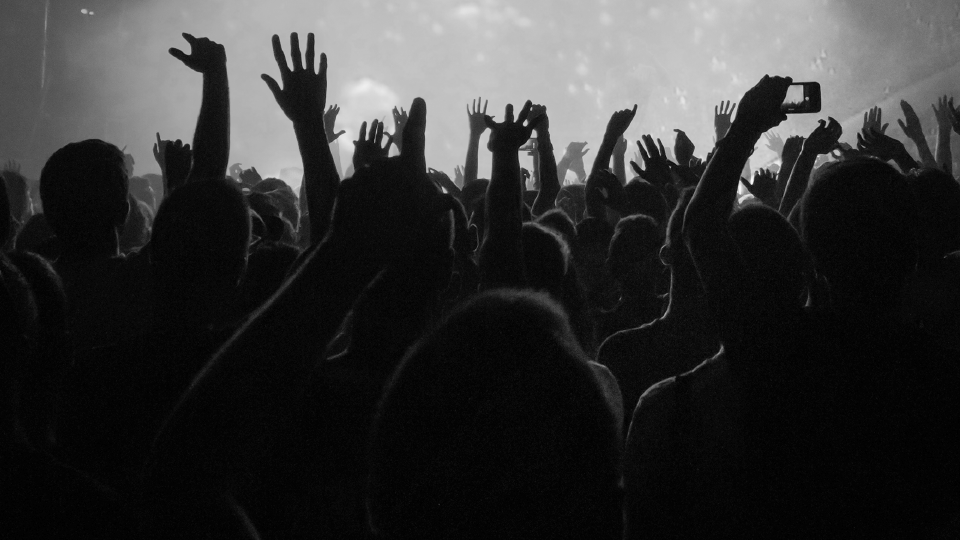 Image: TakePart
With little consideration from the government, many people with disabilities have to rely on family or neighbors for assistance in a time of crisis, but even familial help isn't a guarantee. While Manith's father returned to care for her, many families simply abandon those who have disabilities, as they are seen as a source of shame. 
"In some Southeast Asian countries, bad karma is often associated with families with a [person with a disability]," Emma Calgaro, team leader of the University of Sydney group, wrote in an email to TakePart. Some societies associate physical disabilities with misdeeds in a former life or bad behavior on the mother's part during pregnancy. "There have been cases of...families being discriminated against within their own communities simply because of the karma. As a result, some families find it easier to just abandon the [people with disabilities] during disasters than trying to bring them along."
That stigma has led to disparity in access to basic needs, from education to health care. Roughly 90 percent of children with disabilities never attend school in developing countries, resulting in a 3 precent literacy rates for adults with disabilities, according to the U.N.  Between 80 to 90 percent of working-age people with disabilities are unemployed. (In the U.S., about 70 percent are out of the workforce.) That leaves this community as some of the poorest members of society, unable to afford updated technology—such as smartphones or TVs—which would alert them in the event of a disaster.
Calgaro notes that many Southeast Asian countries are working to broadcast emergency information over loudspeakers. While this fix leaves out the deaf community, it serves people who are illiterate or do not own a TV or smartphone.
Yet, being alerted to a storm or earthquake is only a small part of the solution. A 2013 survey from the U.N. found that 80 percent of people with disabilities around the world are not able to easily evacuate their homes in the event of the disaster, and that their needs are largely ignored by aid organizations.
Calgaro and her group plan to develop a cooperative relationship that empowers people with disabilities to ask for care and equips relief workers with the tools and education to best serve them.
Although it's clear that people with disabilities are ignored and forgotten in times of crisis, there's little empirical evidence on the kind of tools needed to provide the best care. That's why the first part of the two-year project will be a research phase, ironing out the skills and education required on both ends. While Calgaro and her team do not have all the answers just yet—that's what the research is for—they expect that they'll need to connect aid workers to local disability organizations that work within each country and teach them about individual disabilities and the corresponding challenges. They'll also work to empower people with disabilties by teaching them about natural hazards common in their communities and how to advocate for their needs, such as access ramps and sign-language interpreters.
This multipronged approach is already a lot to accomplish in two years' time, but in order for their work to make a  difference, they'll need top government officials on their side.  
"For rights of [people with disabilities] to be protected, laws and policies needs to be put in place. Only those in power can make that happen," said Calgaro. "With the government's support...stigmas will be challenged and wider society will become more aware of [people with disabilities] and their needs, which in turn creates a more conducive environment for increasing equal access for all."
This article was written by Samantha Cowan in support of TakePart.