Okalani Mariner is a young climate activist from Samoa. She is the co-founder of Samoa's first enviromental student body at the University of Samoa. 
Here she writes about how and why she became involved in climate activism and what she hopes to achieve for her small island developing state, which is among the most vulnerable to the impacts of climate change.
You can read more from the In My Own Words series here.
---
My name is Okalani Mariner and I was born and raised in Samoa. At my core, I am an artist and storyteller and when I was 17 years old, I co-founded the first-ever Environmental Student Body at the National University of Samoa, Lanulau'ava Student Association.
It is a completely youth-led organisation that aims to raise awareness about the effect and impact of climate change on small island developing states (SIDS), as well as provide a platform that empowers youth to raise their voices and tell their stories.
Ever since I was a child, I have used painting and drawing as a medium to express my emotions and imagination. I am empathetic and very aware of my loved ones and my own feelings. It is both a blessing and a curse. Because of my hypersensitivity, I have gained deep and meaningful connections with many amazing people around the world. But consequently, it is also why I tend to be drawn to social and political causes that incite strong feelings. It is the reason I got into activism.
What matters most for me is O la'u Moana, Fanua, Aganu'u ma Measina (My Ocean, Land, People, and Culture). Being raised on a small island, one of the first things you learn is "The Fa'asamoa" (The Samoan Way) which refers to the culture and traditions that govern the everyday lives of my people. At the heart of Fa'asamoa is Aiga (the Samoan word for family).
Growing up, my grandparents used to tell me stories of our ancestors — the first navigators — who sailed our oceans, and the symbiotic relationship they shared with their natural environment. It is because of this that I believe Indigenous people play an essential role in the creation and execution of nature-based solutions to this climate crisis.
As the original caretakers of the land and sea, they knew in which seasons to harvest, fish, and forage for food in order to allow nature time to regrow and reproduce. For years they lived in harmony with the land, stewarding its resources. Nowadays, we are experiencing periods of famine and global food insecurity because of overharvesting all year round. Thus, we must learn from the sustainable practices of BIPOC [Black, Indigenous, People of Color].
Being from a small island developing state, the effects of climate change are just a daily occurrence for us. Despite the fact that our collection of nations contributes less than 1% to the global carbon emissions, we are the ones at the forefront of climate change and we are the ones facing its consequences in full.
It pains me to think that the disappearance of nations rich in culture will just be another chapter in our history books. Climate scientists suggest that my generation will be the last to experience living in our homelands because of climate change. That is not a legacy I want our world to leave behind.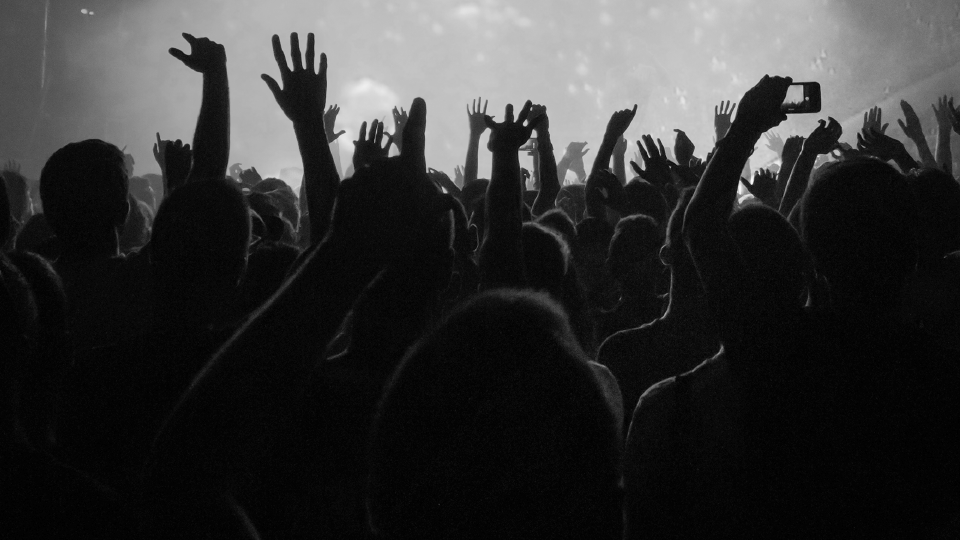 Okalani Mariner is a young climate activist from Samoa, and the co-founder of Samoa's first environmental student body at the University of Samoa.
Image: Anetone Sagaga for Global Citizen
In Samoa, we have seen more frequent and intense flooding, cyclones, drought, rising sea levels, and increasing temperatures in the tropics which affect marine life and agriculture. When my parents were my age they used to have one or two cyclones every decade, and now, because of climate change, we expect at least three a year.
Rising sea levels have already caused many of our coastal villages to relocate further inland and the most recent IPCC report states that, by 2030, we are expected to pass the 1.5℃ mark and environmental disasters will be catastrophic and irreversible.
Every year my old high school invites guest speakers to workshops with students to inspire and inform career pathways. In 2017, I heard a presentation from an American educator who presented the reality of the climate crisis by focusing on the pollution of oceans and the extinction of marine life in the next 50 years. This was a shocking realisation because he talked about microplastics being found in fish and how plastic pollution has caused man-made islands. He mentioned some of the most commonly found items thrown away were plastic bottle caps. I was drinking from a plastic bottle.
This inspired me to visit my family home on the coast of our big island Savai'i. I was shocked to see the horrifying effects of coastal erosion on our land. That moment was a wake-up call for me because I realised if I don't do something now, I will not have a home to come back to when I am older. So from then on, I made a commitment to do my part in protecting marine life, my island, and our planet.
Since then, I've been busy campaigning, advocating, and fundraising to support the climate movement across high schools and the National University of Samoa. 
As the president of my high school's Environment Club, I led the club's efforts to ban single-use plastics from the school canteen — passed as an official policy in April 2019. We've also fundraised to help install three filtered water stations at my school; and to pay for a water tank as a humanitarian effort for Kiribati, after record king tides and flash floods damaged many homes in September 2019. We've also planted over 100 native trees at my school, and over 1,000 in our national nature reserves. 
We've also visited other high schools to talk about the impacts of climate change on our islands, and the importance of young people being represented in climate conversations, as well as being a youth delegate myself. 
Then last year, I co-founded a youth-run student association at the National University of Samoa, called Lanulau'ava. We've spent this year working on our two-part project, The Future of the Green Pacific. 
Through this, we brought together 12 schools — six from Savaii and six from Upolu — and 60 participants from around Samoa, for a climate-change workshop to help educate students about the impact of climate change on our communities and personal lives. 
We then launched an energy audit of the university, using the information we gathered to calculate the annual greenhouse gas emissions of the university. We've now created a detailed report of our findings, and outlining strategies for the university to adopt to cut carbon emissions — aiming to become the first carbon neutral/negative university in the Pacific by 2030. 
My advice for other young people is to engage with your leaders, call them up, reach out to them, and ask them to declare a climate emergency. Research the policies they create and support. Take the time to research who your leaders are and what they represent. Pressure them to take action. Do they have any climate objectives? What are your countries' Nationally Determined Contributions? Are they ambitious enough? Is your country on track to achieving them? These are some steps the international community can take to help, not only Samoa, but the world to overcome this climate crisis.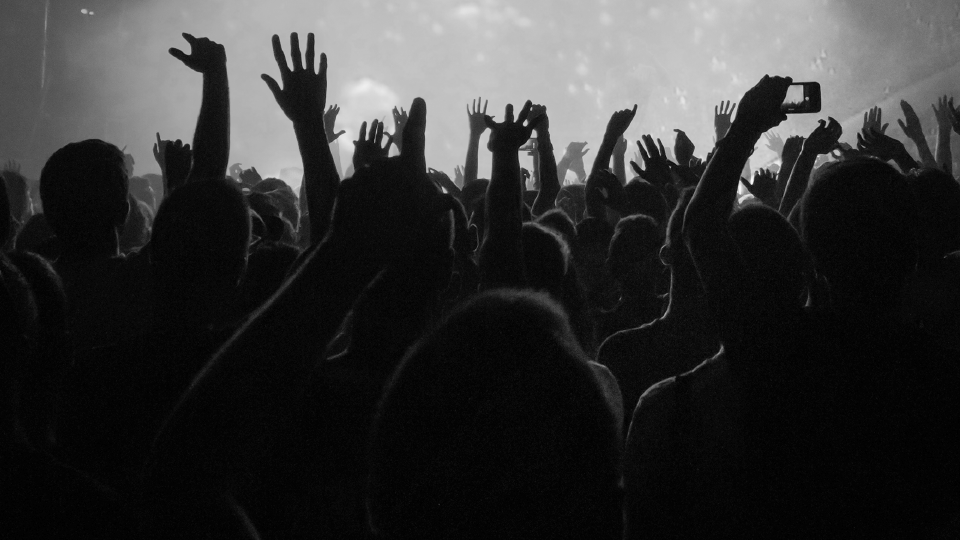 "What matters most for me is O la'u Moana, Fanua, Aganu'u ma Measina (My Ocean, Land, People, and Culture)," explains Okalani Mariner.
Image: Anetone Sagaga for Global Citizen
Moreover, I believe it is important for public officials, stakeholders, and opinion leaders to not only provide platforms and spaces for Indigenous communities to share their lived experiences at the front line of the climate crisis, but to also support them by vocalising their support and solidarity in fighting this crisis. 
In truth, I don't believe there is a one-size-fits-all approach to living an environmentally conscious lifestyle. In my early years of activism, I was convinced that a zero-waste vegan lifestyle was the only way to save the planet. However, a couple of years and more experience later,  I am now of the belief that not everybody is afforded the privilege of being able to have an environmentally sustainable lifestyle.
So my advice would be to do your research. There are so many insightful articles online, such as The Ultimate 20 Step Guide to Eco-Friendly Living, that can help you inform what steps you can take to be more green, based on your economic, social, and religious/ethnic background. "Environmentally-friendly" practices should always accommodate your lifestyle needs, not the other way around.
---
If you're a writer, activist, or just have something to say, you can make submissions to Global Citizen's Contributing Writers Program by reaching out to contributors@globalcitizen.org.