---
Why Global Citizens Should Care
In addition to the well-known diseases of poverty, such as HIV/AIDS, cholera, and malaria, there are others that are much less well-known yet just as threatening — neglected tropical disease (NTDs). These are diseases that we know how to treat or prevent, but without adequate attention, they cause severe disfigurement, disabilities, and social stigma. You can take action on this issue here.
Neglected tropical diseases (NTDs) are often overlooked in daily news cycles — but one has been making headlines.
Schistosomiasis, a parasitic infection caused by blood flukes (trematode worms), has recently ravaged several communities in Myanmar, infecting possibly more than 800 people, with 428 confirmed so far.
Also known as bilharzia or "snail fever," the parasitic disease is spread through infected trematode worms, usually carried by freshwater snails. The parasite uses snails as its host, developing and multiplying inside them, then leaving them to swim freely into the water.
Take Action: Email South Africa's Minister of Health Urging Him to Invest in Ending Neglected Tropical Diseases
Dorothy Ndagire is a health care worker in Uganda. Her brother was a fisherman and worked near the shores of Lake Victoria, one of the largest lakes in Africa.
"One day, my brother had stomach pain. Then it became difficult for him to swallow. We took him to the hospital and he was just vomiting," Ndagire told RTI International.
He passed away, and Ndagire only realized later when she started her training as a community health worker that it was likely from schistosomiasis.
Sadly, Ndagire's brother's story is not unique. Schistosomiasis infects more than 200 million people worldwide.
Any human whose skin comes in contact with the contaminated water will become infected. This includes swimmers, people who bathe in local lakes, or people who work and do chores such as washing in the water — women are disproportionately affected.
The parasites penetrate human skin and migrate to the lungs or liver, where they begin to multiply and mature into adult worms. Adult worms can live in the bladder, rectum, intestines, liver, spleen, lungs, or blood vessels of the body. Female worms will continue to produce eggs — some of which will leave the body through urine or stool. If people urinate or defecate in open water, this can start a new cycle of infection for others.
There is only one treatment for schistosomiasis: an anti-worm medicine called praziquantel, which prevents the worms from growing or multiplying even further in the body. Although it has shown to be ineffective for curing in a few cases, it remains the best option. There is currently no vaccine — which is why scientists started human schistosomiasis trials.
Earlier this year, 17 volunteers allowed researchers from the Netherlands' Leiden University Medical Center to infect them with exactly 20 parasites in the pursuit of finding new advancements.  
Some of the initial symptoms of schistosomiasis include rash at the point of infection or itchy skin. Within a month or two, many start to develop fevers, chills, coughs, muscle aches, or even bloody urine. Many people do not show symptoms in the first couple of months because the body generally reacts to the worms' eggs developing in the body, not the worms themselves. If left untreated for years, adult worms can damage the intestine, liver, bladder, or lungs.
Schistosomiasis is threatening to invade several other countries where it has been previously absent. France and Germany have seen more than 100 people infected in recent years, possibly due to rising temperatures that spread the parasites' reach.
One of the top tips for people living in endemic areas is to avoid swimming in freshwater bodies where schistosomiasis is known to infect. Even bath water should be heated to a rolling boil just to stay safe.
The key to helping millions avoid this sickness, though, is increasing access to preventative treatment.
Large-scale and regular treatment for more than 200 million people who are at risk is the best bet, according to the World Health Organization.
So far, the disease has been controlled in several countries, including Brazil, Cambodia, China, Egypt, Mauritius, Iran, Oman, Jordan, and Saudi Arabia. As long as international communities work together to scale up treatment and work toward achieving the Global Goal of good health for all, this destructive NTD can be prevented even in the most endemic countries.
---
"What You Don't Know About X" is a new series focusing on neglected tropical diseases (NTDs). NTDs are a cluster of parasitic and bacterial diseases. While you may have heard of a few of them, it's likely you know very little about their actual effects or why they are so often overlooked. This series looks to shed light on these devastating — and preventable — diseases.
---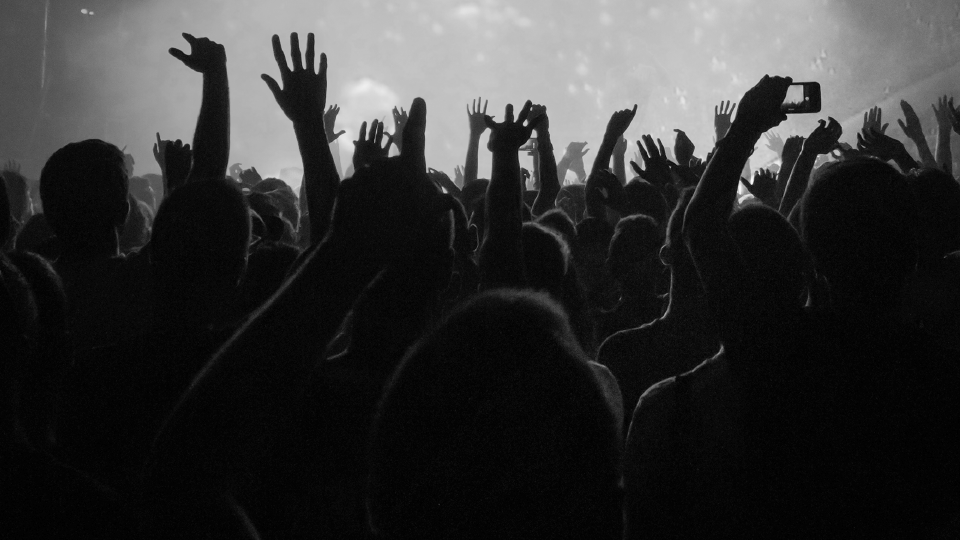 The 2018 Global Citizen Festival in New York will be presented for the very first time by Citi. MSNBC and Comcast NBCUniversal will air a live simulcast of the Festival on MSNBC and MSNBC.com. The Festival will also be livestreamed on YouTube and Twitter, presented by Johnson & Johnson. Proud partners of the 2018 Global Citizen Festival include Global Citizen's global health partner and major partner Johnson & Johnson, and major partners P&G, CHIME FOR CHANGE Founded by Gucci, Verizon, House of Mandela, iHeartMedia, and NYC Parks. Associate partners include Microsoft, Great Big Story, and One Championship.